How To Choose A WordPress Theme
How To Choose A WordPress Theme
WordPress themes number in the thousands (over 10,000). There are so many that searching through them all would take days. So, how can you limit it down to the ideal one for your website?
Choosing the appropriate theme is crucial—the perfect one should add flair to your content while also keeping it responsive across devices and launching in a flash.
However, with so many themes available, selecting the ideal one might be a difficult challenge. Before you buy a theme or spend time modifying one, be sure to go through our list of dos and don'ts when it comes to choosing the best WordPress theme.
Make A List Of The Characteristics You Want In Advance
It's critical to identify which features are necessary and which you can live without before choosing a theme. The WordPress Feature Filter in the Themes Repository makes it simple to narrow down your search for free themes by particular characteristics, such as translation readiness and the ability to alter the header.
Before making a decision, it's critical to have a design in mind. For example, you should determine if you want your website to have one or numerous columns. Less is usually more when it comes to WordPress themes.
Starting from the ground up, the theme you choose should only have elements that will assist you in achieving the purpose of your site, not extra features that will clutter your theme, which leads us to the following point.
Avoid Using A Bloated Theme
The main message here is that a theme with too many features will only damage you in the long run. A theme with a lot of features is good, but it might have a negative influence on site performance. Make careful to resist the impulse to install every amazing feature you come across.
While elaborate music players and gaming features may be appealing, they may cause your site to load slowly. Furthermore, since features are generally designed with a focus on completing a particular job rather than keeping a site safe, new code might raise the chance of security flaws.
Select A Responsive Theme
Responsive design simply implies that your site is simple to use on a variety of devices, not just a laptop. This indicates that it is mobile-friendly, with easily navigable menus and other widgets. Look for characteristics such as a fluid site grid and pictures that can be adapted to non-desktop devices.
A responsive theme is one that can readily translate to a mobile device without causing any issues. Let's say you like a theme but it's not as responsive as you'd want. You'll have to tweak it a little bit. Here are some DIY options for making your WordPress theme more responsive.
Keep In Mind The Colour Scheme
Remember that so much of internet marketing is centred on the look, and colours help people recognize brands. If your company has a logo, strive to match the colour scheme. If you're keeping to neutrals, a splash of colour here and there will add interest.
By going straight into the file or inserting custom CSS, WordPress makes it very simple to change the design of a theme, including the colours. If you're deciding between dark and light colours, keep in mind that statistics suggest that site visitors prefer lighter colours.
While a dark website design isn't always a bad idea, you may be sacrificing readability and the ability to use more traditional design components if you go that route.
Consider Investing Into A Premium Theme
While free themes are a great alternative for individuals on a budget, they do have some drawbacks. Aside from the danger of poor coding, choosing a free theme exposes you to the risk of the theme not being updated on a regular basis, a lack of support, and the chance that the theme creator may leave the theme entirely.
Premium themes are more dynamic and often include more features than free themes, which may help you stand out. Premium WordPress themes normally need a one-time purchase rather than a monthly subscription, with the exception of WP Engine's Premium Themes, which are provided at no additional cost to users.
WP Engine bought StudioPress in 2018 to guarantee that our clients have simple access to some of the greatest WordPress themes available, giving all users free access to a collection of 30+ premium themes and the Genesis Framework. Check out this whitepaper for additional information on how to get started with the Genesis Framework and WP Engine.
Choose A Theme Without A Difficult-To-Read Typeface
This is related to grabbing your visitor's interest rapidly so they don't go. You want to make it as simple as possible for your visitors to find what they're searching for on your website. Simple, sophisticated, and legible typefaces are best.
Geometric Sans Fonts like Holgada and Character Serifs like Temeraire were among the most popular fonts on the internet in 2021. If you're acquainted with CSS, changing the font in your theme should be simple, however, some free themes may be restricted in terms of customizations—something to keep in mind when choosing a theme.
Please Properly Test The Theme
Installing the Theme Check plugin, which examines whether your theme meets all current WordPress standards, is an excellent place to start when evaluating a theme's efficiency. Review your site after you've completed all of the modifications and uploaded all of your material before revealing it to the world.
Reread all of your content, test your site on mobile, and double-check that all of your photos are loading correctly. Installing a child theme plugin is also a good idea. as well as investing on a hosting solution with staging environments
Why Should You Be Wary When Purchasing A WordPress Theme?
WordPress may be used to create any kind of website. As a result, each theme caters to a distinct market. Your WordPress theme should suit your website's content. If you're beginning a blog on politics or social problems, for example, you'll want a theme that makes it easier to read.
Many WordPress themes have many customization possibilities. These parameters, if not written correctly, might make it impossible to switch themes or utilize other WordPress plugins. You'll either be stuck with that theme or have to hire a developer to help you change it.
On the other side, certain WordPress themes that seem to be beautiful might actually slow down your website. Slow websites are disliked by everyone, including Google, which wants to rank speedier websites higher. Your WordPress theme is the public face of your site, and it influences how people and search engines view it.
You've undoubtedly heard the expression "everything that glitters isn't gold." After that, let's look at some of the measures you can take to ensure you choose the ideal theme for your WordPress site.
Are You Tired Of Scams?
How To Choose The Ideal Theme For Your Website
1. Attempt Simplicity
Many WordPress themes have vibrant colours, intricate layouts, and spectacular animations, among other features. You may need such items on occasion, but most of the time you will not. Look for a theme with a design layout that supports your objective. It should appear excellent without sacrificing usefulness or simplicity.
Make sure the presentation style of the theme isn't too intricate. The aim of web design is to help visitors discover the information they need while also assisting site owners in achieving their objectives.
It's not a good theme if it looks amazing but doesn't help you attract new customers or subscriptions. It's also not a decent theme if your visitors can't figure out how to navigate your website.
2. Responsiveness Is No Longer An Option
Mobile and other portable devices produce a large amount of online traffic. This proportion might possibly exceed 50% of your visitors depending on the contents of your website.
In Google's mobile search results, mobile-friendly websites appear first. All websites, regardless of their themes or demography, must be responsive and totally mobile-ready.
By default, most WordPress themes are responsive. However, some dealers continue to offer fixed-width layouts that are not mobile-friendly. Make certain that the theme you choose for your website is mobile-friendly.
3. Putting A Theme To The Test For Mobile Compatibility
The simplest approach to see whether a theme is responsive is to resize your browser window. You'll notice that the theme's layout adapts to the width of your browser screen when you resize it. Copy the URL of the theme's sample page and paste it into Google's Mobile-Friendly Test page for more extensive testing.
Please keep in mind that no matter how fantastic a theme is, this test will generate some warnings. Look for red flags such as writing that is too tiny, information that is broader than the screen, and so on.
4. Compatibility Of Browsers
Different browsers will be used by your users. Your theme may seem to be flawless on your preferred browser, but it may be faulty in others. Browser compatibility comes into play here. Most WordPress theme developers use advanced browser compatibility testing tools to thoroughly evaluate their themes.
They should make this obvious on their website. Whether they don't, you may always do some simple tests to see if the theme works in multiple browsers, such as Google Chrome, Firefox, Internet Explorer, and Safari. Don't forget to test on mobile with various browsers.
5. Plugins That Are Supported
WordPress plugins are what give WordPress its true power. You can accomplish anything with your WordPress site thanks to these plugins. While there are many WordPress plugins available, some are essential for all websites. Examples, Gravity Forms, Yoast SEO, W3 Total Cache, and others. Check that your WordPress theme is compatible with all popular plugins. If you're not sure, ask the theme creator.
6. Multilingual And Translation Ready
A huge percentage of WordPress sites are not in English. It's possible that you're building a website in a language other than English. Perhaps you have future intentions to construct a multilingual WordPress site. Make sure your WordPress theme supports multilingual WordPress plugins and is translation ready.
7. Page Creators
Page builders are WordPress plugins that enable you to drag and drop page layouts. Many premium WordPress themes have built-in page builders. Some of these page builders are exclusive to the theme designer. Using a page builder like this to construct landing pages might result in a lot of extra code.
If you ever change the theme, those pages will need to be thoroughly cleaned. Choose themes that come pre-installed with one of the most popular page builder plugins. These page builders are also available separately for usage with other themes.
8. Helpful Resources For When You Need It
One disadvantage of adopting a free WordPress theme is that no support is promised. While some developers give good support for their free themes, the majority of free themes do not. You'll have to work it out on your own if you screw up your WordPress theme.
You can even find yourself paying a third-party developer to fix minor issues. Make sure you choose a WordPress theme with enough documentation and support. Most premium WordPress themes come with comprehensive documentation and a year of email support.
9. Search Engine Optimization
Your WordPress theme is critical to the SEO friendliness of your site. Even a nice-looking theme might produce poorly constructed HTML, hurting your site's search engine rankings. Beginners may find it challenging to evaluate a theme's source code independently.
This is why many premium WordPress theme designers will claim that their sites are SEO-friendly. You may also use the W3C Markup Validation tool to verify whether the page produces the correct HTML5. Please keep in mind that the W3C tool will output several warnings, none of which are cause for concern.
10. Reviews And Ratings
The ratings and reviews left by users are another good indication of a WordPress theme's quality. Customer reviews will appear if the theme is offered on a third-party marketplace. The free WordPress theme rating area is directly below the download button.
The number of reviews and ratings supplied by users will be shown. If you click on 5 stars, it will take you to a page with all of the 5-star reviews for the theme. Almost every WordPress theme will get some negative feedback. However, if the quantity of negative reviews is exceptionally great, you should carefully examine them.
Conclusion
Choosing a WordPress theme is a difficult process. There are dozens of different themes to choose from, both free and paid, so picking which one is ideal for you might be difficult. After all, your topic is crucial. It determines how your WordPress website will seem to consumers and how you will represent your brand to the billions of internet people that may visit it.
Your website should be seen as the shopfront for your company. Therefore, it must be attractive and consistent with your brand. While you may change your theme later, it's not the simplest operation and will take a significant amount of time and work and possibly cause some downtime for your website.
Choosing the proper one from the start is thus crucial. We've compiled a list of seven simple criteria to follow when selecting a WordPress theme, which should help you make the best decision possible.
1. List Your Requirements First
The first step in selecting a WordPress theme is to figure out what you want from it. Take some time to consider the goals of your WordPress site. Do you, for example, need a blog page? Do you want to include videos in your post? Are you going to provide sign-ups or collect client information?
You may begin shortlisting prospective possibilities after you've determined what you want from your theme. After all, there's no use in looking at WordPress themes until you know exactly what you want from yours. It's also worth considering what type of budget you're dealing with at this point.
Free theme alternatives are available, and if your criteria are simple, you could discover that your perfect theme is free. Paid themes, however, vary in price, and the cost of feature-rich WordPress theme alternatives may rapidly rise.
An excellent piece of advice is to assess the themes of current WordPress websites that are comparable to what you want to build – and that function inside your area. What do you like doing? What do you believe might be made better? This will assist you in creating your theme checklist' and moving on.
2. Make Certain It's Responsive
A responsive theme looks and behaves the same on a mobile device as it does on a desktop computer. Responsive themes adjust to suit the screen of whatever device a visitor uses to view your website without sacrificing functionality or the quality of the user experience.
92.6 percent of the world's 4.66 billion active internet users access the internet via their mobile devices. As a result, if your theme isn't responsive, you'll be losing a lot of potential visitors.
A responsive theme guarantees that every visitor to your website, regardless of how they reach it, has a positive experience, increasing their likelihood of returning.
A responsive theme is also crucial for another reason. Google said in 2019 that it will switch to "mobile-first" indexing. This implies that the search engine will index and rank your website based on its mobile version. You won't have a good chance of appearing in Google's search results if it's not up to par.
3. Choose Simplicity
It's easy to get seduced by an all-singing, all-dancing design that's packed with fascinating quirks and features when picking a WordPress theme. WordPress themes come with a variety of colours, fonts, motion, and layout choices that may seem appealing but may turn people off.
Keep in mind that you're creating a WordPress website for your target audience. Consider how you would react if you were attempting to read text on a website with distracting animations and pop-ups, as well as various colours and typefaces.
If your theme has too much going on, it will confuse your audience, they will be unable to discover the material they want, and they will leave (often finding what they require on another website!).
I trust you enjoyed this article about How To Choose A WordPress Theme. Would you please stay tuned for more articles to come? Take care!
JeannetteZ
Want to Learn How to Build Your Own Home-Based Online Business & Start Making Money Online From Your Comfortable Couch?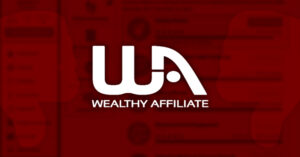 Your Opinion Is Important To Me
Thoughts? Ideas? Questions? I would love to hear from you. Please leave me your questions, experiences, remarks, and suggestions about How To Choose A WordPress Theme in the comments below. You can also contact me by email at Jeannette@WorkFromAnywhereInTheWorld.com.
Disclosure
This post may contain affiliate links. As an Amazon Associate and other affiliate programs, I earn from qualifying purchases. Read my full affiliate disclosure.
You may also enjoy the following articles:
Wealthy Affiliate Review – Scam or Legit? The Truth Exposed
How To Build A Business Around Your Blog
How To Create Digital Products That Sell
The Best Steps To Write Better Content