Best Anti-Spam Plugins For WordPress
Best Anti-Spam Plugins For WordPress
WordPress comment spam may be fought continuously with the aid of plugins or (b) by slightly adjusting the discussion settings in WordPress. Both techniques are the main emphasis of this course. The following two elements should be taken into account while choosing your next anti-spam plugin:
Traffic volumes
Number of comments
If both figures are low (for instance, when you're just beginning a site), you may use approach (b), which entails manually adjusting WordPress settings to stop spam. Seeing how much WordPress has to offer is fascinating.
We first look at the essential qualities an antispam plugin needs to have in Part (a), which is about utilizing WordPress antispam plugins to combat spam. Next, we explore the list of plugins.
The Most Important Components Of A WordPress Anti-Spam Plugin
You might search for many things in an anti-spam WordPress plugin, but there are a few crucial characteristics you really must take into account. Let's look at it!
1. Limit The Clients' Activities
Other than writing the comment, client-side activities should be limited to a minimum, preferably nothing. Your plugin shouldn't require a real commenter to choose a checkbox or enter text into a confusing captcha graphic. The user experience is substantially hampered by entering a captcha for comments. Hence it should be prevented.
2. WordPress Database Impact Is Minimal
The WordPress database shouldn't be able to save the spam comment if the anti-spam plugin is effective. Consequently, fewer SQL transactions are performed, which lowers server load and improves performance—even during high traffic periods. However, there is a danger that if the anti-spam algorithm is flawed, a valid remark might be permanently lost (oops).
3. Block Spam From New User Registration
Users may register on your website using the WordPress registration page. The signup procedure is rather simple, and bots may readily automate it. Why Is It Necessary To Stop? Once logged in, a user is free to make as many comments as he wants without being reviewed.
This is the default Discussion option in a fresh WordPress installation. Therefore, you have two options: modify the default settings or use a plugin that prevents spam from new user registrations.
4. Validation Of Trackbacks
The filter used for trackback validation contrasts the client IP address of an incoming trackback with the server's IP address. If none of them match, it is spam.
5. Statistics
Data analysis and monitoring are made easier by statistics. The plugin needs to provide weekly or monthly data on spam that has been found.
6. Cost
Some plugins, like many others, are free, while others cost money. Antispam Bee is one of the free plugins. For commercial and corporate websites, there are also premium tools like Akismet and CloudTalk.
Anti-Spam WordPress Plugins
1. Akismet
The Automattic team's top-ranked anti-spam WordPress plugin, Akismet, offers enterprise-level spam protection for your WordPress website. Of course, if we omitted Akismet, the default anti-spam plugin for WordPress, our list wouldn't be complete.
Akismet is undoubtedly the most widely used WordPress anti-spam plugin, with over 5 million active installations. It's an excellent method for preventing spam, particularly comment spam.
Every WordPress site you build already has the anti-spam plugin Akismet installed. When you activate the plugin and login to your Akismet account using an API key, which is as easy as A, B, and C, Akismet instantly starts working to combat spam using sophisticated algorithms and rules.
All incoming comments are sent to the Akismet server for processing by the plugin. Then, hundreds* (*we have no idea how many exactly) of anti-spam algorithms are applied to the comments. While the others are sent to the spam queue, the correct comments are published. You may also check the status history of each remark to see which ones were flagged as spam or automatically sent to the spam section.
ONLY personal websites and organizations may use the plugin for free (view license terms). If you wish to use Akismet on a business website, you must pay at least $5 monthly. The premium plans are worth the cost since they provide additional features like priority service and extensive metrics.
2. Antispam Bee
Anti-Spam Bee is the next best option after Akismet. Like Akismet, this free plugin doesn't need registration but has many valuable features. Any website may be spam-free thanks to Anti-Spam Bee, free for personal and business usage. Antispam Bee is the only thing you need to eliminate spam comments and trackbacks properly.
It's simple to utilize Antispam Bee. Without needing CAPTCHAs or disclosing personal information to other parties, spammers may be stopped fast. The plugin comes with a ton of great features and is GDPR compliant.
Options like the ability to trust verified commenters, validate IP addresses, block users from specific countries, delete spam comments directly, set admin notifications, log spammers using Fail2Ban, clear your WordPress database of spam after a certain number of days (spam purging), and the list goes on and on, are all possibilities. Additionally, the plugin provides monthly spam statistics on your dashboard.
3. Hide My WP
Hide My WP is the best-selling WordPress security plugin on CodeCanyon, with over 27k satisfied customers. But don't let the name fool you; Hide My WP provides complete spam prevention in addition to other features. An expensive collection of technologies renders your website impervious to hackers, theme detectors, and spammers.
That is what Hide My WP does. It conceals your complete website from the scumbags. It secures any URL you provide, including wp-login, and changes the wp-admin URL to confound hackers further. Hide My WP, among other things, detects and prevents SQL Injection threats to keep you secure.
Hide My WP is compatible with BuddyPress, bbPress, and many other plugins and has a great user rating. This WordPress security and anti-spam plugin is the best available.
4. Cleantalk Spam Protection
WordPress anti-spam plugin Cleantalk Spam Protection is a simple but effective cloud-based option ideal for both novice and advanced users. It doesn't overburden you with features; instead, it gives you the tools you need to eliminate spammers without slowing down your website.
While a 14-day free trial is available, you must subscribe to the Cleantalk service for a pitiful $8 per year when it expires.
Are You Tired Of Scams?
The plugin enables you to halt spam in widgets, search forms, and WooCommerce and spam in registrations, comments, contact emails, orders, bookings, subscriptions, and surveys. Comments are first uploaded to the cloud servers of CleanTalks, where they go through many validation processes.
These tests cover comments sent too soon, disabled JavaScript, banned HTTP URLs, and many more. Then, only valid comments are accepted; all other comments are sent to the spam queue. Additionally, Cleantalk scans and eliminates current spam users and comments.
Your preferred tools, such as Contact Form 7, Ninja Forms, WPForms, MailChimp, Jetpack comments, BuddyPress, S2Member, Mailpoet, and many more, are all compatible with Cleantalk Spam Protection. Due to the absence of CAPTCHA, puzzles, questions, arithmetic riddles, and other obstacles, it is simple to use.
5. Titan Antispam & Security
Titan Antispam & Security is a comprehensive security feature set, not simply a WordPress anti-spam plugin. You may use the plugin's firewalls, security audits, real-time IP blacklisting, malware scanner, and file repair functionality in addition to its security scanner.
Despite having all these functions, Titan Antispam & Security has a simple, user-friendly interface that makes spam blocking a snap. Initially, the plugin only served as a spam filter. However, a recent massive upgrade transformed the plugin into a complete WordPress security solution for all kinds of websites.
There are no annoying CAPTCHAs, and Titan Antispam & Security provides a beautiful selection of paid add-ons if you want extra functionality. Since there are now over 200k active installations, you are in good hands.
6. Spam Destroyer
Spam Destroyer was created to be as inconspicuous as possible to your readers. You can think about using this little plugin for a blog or low-traffic website to prevent automated spam without alienating your comments.
The simplicity of Spam Destroyer is its strongest feature. The plugin works right out of the box. To block automated spam without changing a single option, just install Spam Destroyer. After activation, the plugin doesn't add anything to your WordPress admin panel. It operates in the background.
7. Cerber Security, Antispam & Malware Scan
The Cerber Security plugin, part of another WordPress security package, gives you all the resources you need to stop spam while fortifying your WordPress website. Yes, the Cerber Security plugin has a variety of capabilities, spam prevention being only one of them. It lets you eliminate spam from contact, registration, and comment forms.
Other noteworthy features include invisible reCAPTCHA, integrity checker, malware scanner, scheduled security scans, two-factor authentication, custom login URLs, IP blocking, concealing wp-admin from visitors, logging, user's session manager, and so on.
For your website, are you looking for the finest WordPress anti-spam plugin? If so, you are at the appropriate location. Every website owner wants to prevent spam since it is a pain. Without any security safeguards, it floods you with unsolicited form submissions and large numbers of comments.
Therefore, anti-spam plugins are the most effective remedy for this. To combat spam and safeguard your website, we've hand-selected the top WordPress anti-spam plugins and listed them in this post. Therefore, be sure to read the whole article.
Why Use Plugins For WordPress Anti-Spam?
The benefits of WordPress spam blocker plugins are shown below, demonstrating why all website owners must use them for their forms and comments:
Anti-spam plugins assist you in preventing spam assaults from the outset rather than waiting for the inevitable attacks to occur.
Removes spam that has already been posted: Some plugins can identify and get rid of spam that has already been posted in your comments.
Saves time: You don't have to manually screen and flag spam comments since anti-spam plugins automatically prevent spam.
Saves resources: The worst spam is immediately discarded to avoid taking up extra server space on your website.
Keep your comments open: Disabling comments on your blog will remove spam easily, but it will limit worthwhile dialogue. These plugins enable you to interact with your audience while discouraging spammers.
Safeguards your search engine positioning: Untrustworthy links in spam comments make your website seem less respectable. By eliminating such comments, anti-spam plugins ensure that your site's SEO is not jeopardized.
Top WordPress Anti-Spam Plugins
Here is a list of the top WordPress anti-spam plugins for your forms and blog comments in light of that.
1. Akismet Spam Protection
One of the most widely used WordPress anti-spam plugins is Akismet. And it lives up to its reputation since it offers superb security against spam comments on your site and submissions from contact forms.
Simply moderate any dubious comments that the plugin flags. This plugin is already installed and active in your WordPress dashboard when you download WordPress. However, if you want more features like multi-site support and premium assistance, you may also utilize the premium versions.
Key characteristics:
Removes the worst spam to protect against dangers.
The comment body displays any hidden or deceptive URLs.
Save disk space using the discard function.
History of each comment's status.
Moderators can unblock or unspam comments.
Free or $10 per month (Plus Plan)
2. Antispam Bee
One of the greatest free comment spam prevention WordPress plugins is Antispam Bee. Once activated, it automatically bans any spam comments and trackbacks on your website without the need of a captcha. Additionally, this plugin sends the admin an email anytime spam is found.
Additionally, it immediately deletes any spam that was filtered and gathered. All you have to do is specify in the settings when you want them erased. Additionally, you can set indications for spam categories that simply need to be discarded.
Key characteristics:
There are spam statistics available.
Accept comments in certain languages.
Limit the number of comments from certain nations.
Spam detection should not include pingbacks and trackbacks.
Compliant with the General Data Protection Regulation.
Cost: Free
3. WP Cerber
One of the various cybersecurity services offered by WP Cerber is anti-spam defence. It does more for your blog comments, contact forms, and registration forms than merely serves as a spam comment blocker plugin for WordPress. However, you also get top-notch protection against viruses and hackers.
WP Cerber uses ReCaptcha on forms to identify bots and prevent them from spamming your website. The reCaptcha for blog comments automatically identifies bots via mouse and keyboard motions is much better. As a result, your commenters won't ever be asked to complete a captcha.
Key characteristics:
Scans for and removes spam comments.
DDoS (Distributed Denial-of-Service) attack defence.
Restricts the number of login attempts performed by an IP address or subnet.
Examine and filter user activity.
There are accessible weekly reports.
Free or $99 per year
4. CleanTalk
CleanTalk is the end-all cure for all WordPress website spam issues. That's because it prevents spam from appearing in posts, registrations, contact emails, orders, reservations, subscriptions, surveys, polls, WooCommerce, and more.
Additionally, unlike other WordPress spam comment blocker plugins, it can do it without Captchas. Besides preventing new spam from entering your website, it scans published comments for spam and deletes it.
Key characteristics:
Use portable gadgets.
Spam Firewall for further security.
Real-time verification of email address authenticity.
Compatible with popular marketing plugins and forms.
Spam reports every day and every week.
Free or $8 per year
5. All In One WP Security & Firewall
The main function of All In One WP Security & Firewall is to secure WordPress. However, it also includes anti-spam tools to prevent unwanted comments on your WordPress website. Furthermore, you may even ban the IP addresses responsible for most spam.
For further protection, the best WordPress anti-spam comments plugin adds a captcha to separate real users from automated activity in the comment form. The same security measures are implemented for login and registration forms using Google reCaptcha or a simple math captcha.
Key characteristics:
All user account activity should be monitored.
Each registration should be manually approved to reduce spam.
By IP address, block users.
Updating often for uncompromised security.
Suitable with the most popular WordPress plugins.
Cost: Free
6. Titan Anti-Spam & Security
Another excellent WordPress spam comment blocker plugin with a firewall and malware scanner features is Titan Anti-spam & Security. It contains a worldwide spam database with known rogue IP addresses in it. To match and prevent spam, the plugin compares every comment on your site to this database.
Your viewers will perceive your blogs more favourably if you delete spam comments. Additionally, Titan shields your website against brute force assaults by limiting the number of login attempts per user.
Key characteristics:
24/7 technical assistance.
Keeps spam off of registration forms.
Detailed login and comment statistics.
Planned security checks.
No captcha is necessary.
Free or $55 per year
7. Stop Spammers
You can stop spam emails, comments, and user registration using Stop Spammers. You may manually accept the remaining requests while blocking questionable individuals, emails, and IP addresses. It also permits banning people according to their country of origin.
You may customize the Stop Spammers plugin for your WordPress website with its more than 50 configuration settings. The premium edition has extra features, so that's covered. For instance, this edition offers server-level firewall security and Contact Form 7 protection.
Key characteristics:
Settings may be exported and imported across websites.
Obstructs depend on certain spam phrases.
GDPR-compliant.
Use the Members-only Mode to limit unregistered visitors.
Administrator control options for notifications.
Free or $29 per year
8. WordPress Zero Spam
WordPress Zero Spam is aware of how irritating it may be for users to enter a captcha for every page. This plugin instead identifies and filters spam using AI and database matching algorithms to safeguard your website. There won't be any more time-consuming captchas that degrade user experience!
You can not only discover and prevent spam but also determine where it originates from on the planet. With this knowledge, Zero Spam enables you to block comments and registration from certain nations and areas in the future.
Key characteristics:
There is no need for admin moderation.
IP addresses may be blocked manually or automatically.
Permits integration with widely used plugins.
IP addresses are geolocated.
Protects the signup forms for WooCommerce.
Cost: Free
9. WP Armour
The most effective honeypot-based WordPress anti-spam plugin is WP Armour. It automatically adds more javascript fields to your forms. The spambots accidentally submit incomplete forms on your website because they can't recognize javascript. The plugin can immediately tell that the submission is spam because of this.
Thus, spam is swiftly eliminated from all of your website's comments, registration, and other forms. WP Armour also records all IP addresses that have submitted spam. You may use this to ban IPs that often transmit spam permanently.
Key characteristics:
Popular form plugins like Gravity Forms are supported.
Simple setup with no installation required.
Spambots find it challenging to avoid the honeypot.
Keep track of spam comments.
Available is dedicated assistance.
Price: $19.99 for a lifetime purchase or free
10. BulletProof Security
BulletProof Security may be ideal for individuals seeking a comprehensive security solution. Most significantly, it prevents spam from entering your WordPress website via registrations, logins, and comments.
Due to its performance optimization, you don't need to worry about this plugin making your website load more slowly. This indicates that it avoids making pointless database requests that lengthen the page's loading time. However, the comprehensive features of this plugin may make customizing it a complex process for novices.
Key characteristics:
Monitoring and security of logins.
Option for GDPR compliance.
Performance enhancement.
Scheduled or manual database backups.
Detects malware
Both free and $69.95
11. Stop WP Comment Spam
Stop WP Comment Spam is a WordPress spam blocker plugin designed to protect your website against unwanted comments, as its name indicates. The automated spam is identified and sent to the spam folder. From here, you can either manually remove them or wait for the plugin to do it on its own.
This plugin's premium edition also provides anti-spam protection for registration and contact forms. Additionally, it complies with GDPR. This indicates that it respects the privacy of your visitors and avoids misusing their personal information.
Key characteristics:
Speedy and light.
Reports containing statistics on spam are provided.
Affluent professional plans.
API keys are not required.
Able to work with additional security plugins.
Free or $8.99 per year
Conclusion
As you'll discover, some plugins provide more capabilities for their price than others. Some people use wholly unique methods to find spam. They all provide you with anti-spam solid protection, notwithstanding their variances.
Numerous excellent WordPress security plugins are available if you require general website protection. Additionally, you may read up on the advice you can use to keep your website safe.
I trust you enjoyed this article about the Best Anti-Spam Plugins For WordPress. Would you please stay tuned for more articles to come?
Take care!
JeannetteZ
Want to Learn How to Build Your Own Home-Based Online Business & Start Making Money Online From Your Comfortable Couch?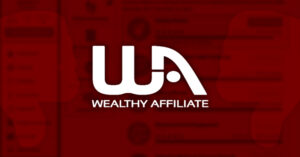 Your Opinion Is Important To Me
Thoughts? Ideas? Questions? I would love to hear from you. Please leave me your questions, experiences, remarks, and suggestions about the Best Anti-Spam Plugins For WordPress in the comments below. You can also contact me by email at Jeannette@WorkFromAnywhereInTheWorld.com.
Disclosure
This post may contain affiliate links. I earn from qualifying purchases as an Amazon Associate and other affiliate programs. Read my full affiliate disclosure.
You may also enjoy the following articles:
Wealthy Affiliate Review – Scam or Legit? The Truth Exposed
How To Create Your Facebook Brand Page
All You Need To Know About Google Plus Hangouts For Business
Guide To Online Community Management