Hobby Blogging vs Pro Blogging
Hobby Blogging vs Pro Blogging
A blog is a website where you may communicate with people about your ideas, experiences, and opinions. You may interact with individuals from many nations and learn more about subjects that interest you. You may learn and develop your writing talents by blogging. A blog may eventually make you some money, even if you start it as a hobby.
Why Blog As A Hobby?
Is writing blogs a worthwhile hobby? Yes! You can construct whatever you want, which makes it enjoyable. Additionally, it could be helpful to you. Here are some ideas on how blogging might enable you to discover new possibilities and abilities.
Even just the act of writing down your daily thoughts is beneficial. It stimulates your creative side and gives you more confidence to be vulnerable with others. Consequently, a blog might serve as your notebook for self-discovery.
You may interact with readers from across the globe or other avocational bloggers. When looking for a new job, your blog might complement your CV. When others know anything about you, they are more likely to trust you.
As a result, your blog helps you when a business decides to hire someone. Your writing abilities will improve if you routinely produce articles. When your abilities are sufficiently developed, you could be able to publish a book or work as a content writer.
When you start a blog, you have to deal with the challenges of hosting your website and posting your material online using a CMS (like WordPress). This will probably be a fresh learning opportunity. As you do research for your articles, you will fill up any knowledge gaps you may have on certain subjects.
You may become regarded as an expert by blogging. More and more people in the community will start to link your name to your subject. Your writings may educate readers or change their views on a topic. Finally, your website could even make you some money if you're ready to advertise it.
Discover Yourself
You can learn about yourself via blogging. By telling tales, you may distance yourself from your issues and get a deeper knowledge of your wants and emotions. There are additional hobbies to discover when you delve further into who you are. You'll be motivated to share your ideas with others due to self-discovery.
Share Your Tales
On your blog, you are free to tell whatever tale you choose. Whatever it is that it depicts, whether it be a recent trip, a beloved book, or an ordinary day. Keep in mind why you are blogging at all times.
You should research how to produce articles that keep readers interested if you anticipate having a large audience. However, if you are writing only for amusement, you could look for advice from other authors to help you hone your writing style.
Here are some suggestions for telling tales from TED speakers.
Share a personal story. Personal narratives are more believable and moving.
Use pictures to support your narrative.
Maintain suspense for your viewers. Prepare readers for a crucial plot point that will be disclosed later in your story.
Make a lasting impression on your audience with some astounding facts or figures.
Give your readers a thorough description of your characters so they can visualize them. If the shop clerk in your novel tends to caress his mustache, readers and listeners will have little trouble picturing this individual.
Although these suggestions are for live presentations, they may also be used to blog posts. If you want to blog as a pastime, you must like the process of creating your own story.
Finish With A Query
Use questions after your posts to entice readers to leave comments. You may maintain contact with readers thanks to this engagement. Invite them to provide their opinions or advice as you explore the issues.
You may acquire inspiration for new posts from them in addition to engaging them. You may also comment on other bloggers' articles if you want to interact with them. This is how you establish ties with them.
You Can Be A Big Help
Try to think about why you want to start a blog before you start one. Over 1.7 billion websites exist on the Internet, but only roughly 200 million of them are active. It takes time to blog. Without a compelling reason to start a blog, you probably won't stick with it for long.
Being of service to others is motivating. If this inspires you, you might establish a blog to encourage readers or provide particular solutions to their difficulties. The more probable it is that you will find the motivation to go on if your tales do assist and you get reader comments.
What Ways Can You Assist?
By sharing your own daily experiences, you can inspire others to try something new or provide support to others who are experiencing similar emotions. For instance, if you write about how you feel while applying for a new job, people will be able to see that they are not the only ones who have similar sentiments.
You may encourage readers to spend less time on their own research if you give tips from your area of expertise. For instance, a narrative about starting your internet business that includes details and conclusions could make it easier for others to follow in your footsteps. Others could find interest in even a narrative about dissertation binding. As a result, any experience you have may be helpful.
You may learn new ideas and then discuss them with others to encourage learning. For instance, your opinions on a book may encourage people to pick it up and read it.
Make A Content Strategy
Making a content strategy is another way to keep blogging. A content plan is a list of subjects on which you want to create blog posts. Making a plan can help you organize your ideas, come up with fresh ideas, and set aside time for writing.
A content strategy is also helpful if you want to utilize SEO to market your blog. Identify subjects using the keywords that people type through Google searches. To find keywords relevant to your industry, use Google Keyword Planner.
Choose A Niche
New bloggers often write about anything they want. This kind of website includes content on various subjects based on various interests. These blogs serve as the author's diaries, allowing them to examine their own identities. However, if you are an expert in a certain sector, you may choose to concentrate on that particular subject.
By doing this, you may better organize your blog and attract enthusiastic people about this subject. You may create a group of like-minded individuals in this manner. Furthermore, specialized blogs often appear higher in Google searches.
How To Begin
When starting a specialized blog, decide on a theme or topic.
Choose a name that connects to your subjects for it.
Find a host and register a domain name to launch your website.
Select the design (template) and content management system (CMS) you wish to employ. WordPress is the CMS with the most users. You may alter the free templates that are offered.
Post Your First Article
There are free blog platforms like Medium and Blogger if running your own website isn't your thing. You may create and distribute your material on these websites using the same platform as other hobby bloggers.
Even as a pastime, it may be lucrative. Profits from hobby blogging rely on how hard you try to get money from it. You may turn traffic to your website into money if it draws users.
Here are some ways to make money from your blog:
Google AdSense is used to display adverts.
Offer your readers premium content or services.
Find sponsors eager to share their articles or advertisements with your visitors.
Participate in affiliate programs for goods and services that your audience would find interesting.
Remember that writing for fun won't earn you much money. Therefore, you must become a professional blogger to concentrate on earning money.
Differences Between Professional And Recreational Blogging
Compared to pleasure blogging, professional blogging demands far more work. Your creativity is unrestricted when you write personal tales without trying to sell them. Your hobby blog may have material updated at your own speed while disobeying SEO best practices.
To become a professional blogger, however, you must do research, choose a specialty, market your website, edit and proofread your writings, and do other tasks. Since professional blogging is a business, you should devote the same amount of time to it as you would to any other endeavour.
Summary
How can writing blogs be considered a hobby? Anything you like doing may be a pastime. Therefore, there is no justification for beginning a hobby blog if you lack motivation. Within a year of starting their blogs, many writers give up.
You need significant incentive to keep telling your tales, and it often comes from other people. Your creativity will flourish if you create a community or assist others by sharing your material.
What Exactly Is Business Blogging?
Professional blogging is the practice of developing and disseminating top-notch material on a blog to draw in and retain a sizable readership. Professional bloggers often get paid for their work and frequently work with a team of writers and editors to produce material for businesses or individuals.
Bloggers may be divided into two categories: amateurs and professionals. While amateurs may or may not be able to generate money from their blogs, professional bloggers have popular blogs that enable them to support themselves via blogging. However, amateurs generally blog for enjoyment and pros blog for financial gain.
The phrase "professional blogging" describes writing blogs to make money. Advertising, sponsorships, affiliate marketing, or the sale of digital goods and services might all be used to do this.
It's essential to remember that professional blogging is difficult; it requires a lot of time and effort to produce material that is beneficial to readers and interesting to them. You must be eager to make the necessary effort to succeed as a professional blogger.
Are You Tired Of Scams?
What Advantages Do Blogs Have For Businesses?
Professional blogging may assist you in reaching a variety of marketing objectives, such as:
Making a name for yourself as an authority in your industry
Increasing website traffic
Creating leads
Raising brand recognition
Improving client retention
Boosting online sales
Professional bloggers also often have easier access to the goods and services they might suggest to their followers.
What Abilities Are Required To Work As A Professional Blogger?
For professional bloggers, research, writing, editing, and SEO are vital competencies. Social media expertise is also crucial since bloggers need to be able to market their material across a variety of platforms.
Since bloggers often need to develop visuals to go with their writing, graphic design abilities are also advantageous. Confidence, competence, research aptitude, and networking abilities are additional crucial characteristics.
These are just a few fundamental abilities a successful blogger must possess. Remember that nobody is flawless and that you will err along the road. But nothing can stop you if you are passionate and determined to achieve.
Writing Talent And Verbal Aptitude
This entails having the ability to create high-quality material that is both educational and interesting regularly. You must also have an excellent command of the language to write titles and headlines that will entice readers to read your content.
SEO Know-How
This entails knowing how to optimize your material for Google and other search engines, using the proper keywords and tags, and creating attention-grabbing headlines. You'll also need a rudimentary understanding of internet marketing strategies, like developing successful email campaigns and promoting your blog on social media. But you'll surely have an advantage over the competition if you have a rudimentary grasp of SEO and web marketing.
The largest obstacle to getting the content to rank, as we often see, is a lack of SEO. To assist authors in producing content that outranks the competition without learning SEO from scratch, we launched Outranking. Check out this little video that demonstrates SEO optimization on an AI platform like Outranking.io step-by-step:
Networking Techniques
You must be able to establish connections with businesses, public relations professionals, and other bloggers. Additionally, you must be able to market yourself and spread the word about yourself.
All of those activities may be facilitated via networking. One way is by going to meetings or conferences for bloggers. Another is via participating in online or social media blogging communities. You may also get in touch with other bloggers one-on-one to begin developing connections.
You may get in touch with them in various ways, such as by going to events where they'll be present, contacting them online, and signing up for newsletters in your field.
By networking with these organizations, you may be able to get sponsored articles, team projects, and press excursions. You'll be in a better position to succeed if you build your ties with other bloggers, companies, and PR representatives.
Skills In Content Marketing
To do this, you must have a solid grasp of how to employ keywords and other search engine optimization strategies to raise the position of your content on search engine results pages.
Additionally, it's beneficial to have a basic understanding of HTML and CSS so that you may alter the appearance of your blog entries and attract viewers.
Finally, to effectively market your material, it's critical to be conversant with social networking sites like Facebook, Twitter, and LinkedIn.
How Professional Blogging Helps You Generate Money?
There are many different methods to profit from professional blogging. The three most popular techniques are producing content, making product recommendations, and making sales.
Some side businesses are affiliate marketing, sponsored articles, and advertising. The most popular method is to charge for blog advertising space.
You may also sell goods and services and provide consultation through your blog. or receiving compensation for writing for or speaking at other publications.
Sell Marketing
You may monetize your blog by selling advertising space to defray operating expenses. You must drive visitors to your blog to sell advertising. Publishing high-quality material that readers will want to read is the greatest approach. After gaining a following, you may begin approaching prospective sponsors and haggling over prices.
Offer Digital Goods And Services
The most typical strategy is to market goods or services. For instance, you may sell cookbooks, kitchenware, or culinary lessons if you run a blog about cooking. You may also provide consultancy services connected to the subject of your blog.
Another option is advertising your goods or services using your blog platform. You might, for instance, start a blog on web development if you're a web developer and use it for advertising your design and development services. Finally, you may make money by using your blog to advertise goods or services.
Earn Money By Writing Articles
The first step is to seek businesses that are hiring writers. These businesses often have a website or blog where they regularly submit material. Additionally, you may submit your résumé and writing samples to them through a contact form or email address on their website.
There are many websites where you may register and advertise your writing services. You may choose the positions you wish to apply for from a list of open positions on these websites.
This might be a little more challenging, but if you can grow a sizable following, it can be quite gratifying. You must think about themes readers will be interested in and provide engaging, educational material. You may be able to start charging individuals for advertising space or for writing guest pieces if your site begins to develop popularity.
10 Suggestions For Effective Professional Blogging
1. Fresh Ideas
Create fresh ideas for brainstorming and news headlines that will draw readers.
2. Specialized Market
Locate a specialized market, identify your target demographic, and get mindshare to create content.
3. Creating Content
Create a ton of content since it is king in the blogosphere.
4. Enticing Blogging Theme
Choosing a theme for your blog is crucial since it will help you concentrate your efforts and make it simpler for readers to locate it.
5. Choose An Amazing Font
Make sure you are choosing a font that is pleasant to the eye and easy to read.
6. Expanding Industry
As long as the industry you're writing about expands, readers will always be interested in what you have to say.
7. Key Location
Finding a key location is beneficial, but it takes time. If nothing happens right away, hang in there.
8. Blogging Specialty
Having "something special" about yourself that sets you apart from the crowd is also important.
9. Blogging Regularly
Finally, keep in mind that blogging requires regularity; write to your blog at least five times each week and cover a subject "very deeply."
10. Be Flexible
Being able to change subjects may be useful, but avoid doing so too often or rapidly since there will be readers who want a constant voice and tone in their writing; if they can't find that on your site, they'll search elsewhere.
Select The Appropriate Blogging Platform
You should take into account the following elements while selecting a blog platform:
User-friendliness: How simple is it to write and publish posts?
Design adaptability: Can you alter your blog's look to reflect your business or personal taste?
Community: Does the platform have a sizable user base that you can turn to for guidance and advice?
Price: How much does it cost to use the platform?
Produce Informative And Engaging Content
This entails carefully selecting the subjects for your articles and doing keyword research to see if there is interest in the subject if there is little competition, or preferably both. You may look for those keywords using Outranking.io.
Before you start seeing a noticeable increase in traffic, it could take some time. Still, if you continuously produce high-quality content and persistently market it, you will ultimately see results.
Message Other Bloggers
Find blogs that are relevant to your expertise or the business you work in, and leave well-thought-out comments. Don't simply mention "excellent article!" or "thanks for sharing" in your remark.
Spend some time reading the article before adding a helpful remark. Other bloggers are more likely to visit your site and even spread your material if they notice that you are leaving comments on their postings. So don't be hesitant to start commenting!
Publish Guest Articles On Other Blogs
But acquiring links isn't the only goal. Additionally, guest articles might help you sharpen your writing abilities, discover new information, and establish connections with other bloggers.
Conclusion
Professional blogging can be the best option if you want to create your blog and quickly achieve a considerable audience. You may network with supporters and future customers while developing a career as a freelance content writer by using our advice to launch a business blog and create a vibrant online community around it.
I trust you enjoyed this article about Hobby Blogging vs Pro Blogging. Would you please stay tuned for more articles to come?
Take care!
JeannetteZ
Want to Learn How to Build Your Own Home-Based Online Business & Start Making Money Online From Your Comfortable Couch?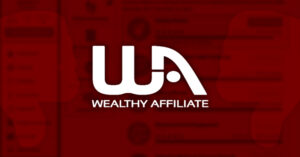 Your Opinion Is Important To Me
Thoughts? Ideas? Questions? I would love to hear from you. Please leave me your questions, experiences, remarks, and suggestions about Hobby Blogging vs Pro Blogging in the comments below. You can also contact me by email at Jeannette@WorkFromAnywhereInTheWorld.com.
Disclosure
This post may contain affiliate links. I earn from qualifying purchases as an Amazon Associate and other affiliate programs. Read my full affiliate disclosure.
You may also enjoy the following articles:
Wealthy Affiliate Review – Scam or Legit? The Truth Exposed
The Best Anti-Spam Plugins For WordPress
How To Create Your Facebook Brand Page
All You Need To Know About Google Plus Hangouts For Business
Guide To Online Community Management