How To Choose The Best Blogging Platforms
How To Choose The Best Blogging Platforms
I realize there's a lot to learn when you first start thinking about blogging. The conceptual questions are endless and might cause you to pause. It would be best if you decided on your main topic, how you want to be perceived as an online businessperson, how you want to connect with your audience, what you want to offer, and how you'll sell it– the list goes on and on.
If you believe you must have answers to all of those high-level questions before moving on, you may find yourself caught in limbo for a long time.
I'd want to assist you in making one fast and straightforward decision today to take your mind off all those big picture decisions. Let's speak about the blogging platform that you'll be using.
Why Do Blogs?
A blog is a website-based online diary or journal. Text, photographs, videos, animated GIFs, and even scans from old physical offline diaries or journals and other hard copy documents are common elements of blog material. Because a blog may be used for personal purposes, sharing information with a select group, or engaging the general public, a blog owner can choose to make their site private or public.
Anyone can locate a blog that has been made publicly accessible through links on the blog owner's personal or company website, social media profiles, emails and e-newsletters, and internet keyword search engines. Many bloggers also create blogs on sites like Blogger, LiveJournal, Tumblr, and WordPress, dedicated to creating, storing, and sharing blogs.
Blog material can display as posts on a single continuous streaming page or distinct pages accessible via one or more list-style pages with post title links, excerpts, and associated tags. Readers generally see all posts or links in reverse chronological order, with the most recent material showing first.
Blogging is straightforward to get started with and might be a lucrative source of income. Many people think that's all they need to know. Here are some of the reasons why people blog:
1. To get started
2. To share knowledge
3. To sell things
4. To avoid burnout
5. To build a network
6. To reach out to new customers and find potential revenue streams
7. To speak your truth
8. To communicate your story
9. To give back
10. To provide testimonials
Blogs are the natural progression from online to offline marketing and the foundation of all marketing. I have found that bloggers are the most trusted, most informed, and most highly trafficked entrepreneurs on the web. Over 50% of consumers and 70% of B2B customers prefer to learn about a product or service online before making a purchasing decision. The internet has proven to be a great equalizer in the past decade.
Today, with search engine optimization and online marketing being embraced by the mainstream, anyone with a great idea and the proper skill set can reap the benefits of today's market. 83% of small businesses are considered online businesses.
Create a blog and see it grow. It would be best if you thought big and never be satisfied. Remember that you're not selling anything, but instead, you're sharing a benefit. Would you please do whatever you have to do to build your blog and make it grow? If you share a good resource or have something to offer to the community, you can attract clients or sell something.
So now you know a bit more about what a blog is, what makes a good one, how to choose to create one, and the different types of platforms that you can use. It's time to move forward and start your online business. Because blogs can become a fundamental part of your overall online marketing strategy, it is helpful to incorporate these effectively in your plan.
What Is A Blogging Platform?
A blogging platform is a software or a program that allows you to build and administer your blog or website.
A traditional website is a collection of web pages that can be accessed from a single location. A blog varies from a website. It is often managed through a blogging platform, which saves your material, media, files, links, and other necessary items for the operation and functioning of your blogs.
This usually hosted website offers hosts and tools that enable you to create an online website with blog-related features.  There are many, many popular blogging platforms, and they all do slightly different things. Each platform has other functions and will handle various aspects of your site. A blogging platform is a tool you'll use to run your entire blog.
The platform will host your content, you'll use it to manage comments, link management, etc., and it provides a number of the plugins you'll need to extend your site's functionality. In short, it's the software that powers your blog. There are many blogging platforms in the market. And unfortunately, a lot of them are not on the top when it comes to ease of use. And if you're considering creating a blog, you can do so for free. You need to ask the general question: Are you ready to learn more and want to go all-in?
Why Should You Choose the Best Blogging Platforms
The platform you select will be more than just a blogging platform. It will support your online business and allow you to achieve your goals, and make your life easier. And, you may find the best blogging platforms by asking your online businessperson questions. Don't fall for your first impressions of any blogging platform. It's important to note that you have the same opportunity for that first impression over and over again.
You have the same opportunity as when you land the plane. It's because you were prepared, and your confidence is just as high. You have the same opportunity as when you speak to someone for the first time. When you prepare in advance, you are empowered and ready for any situation. When choosing the best blogging platform, you have to assess it thoroughly to manage and make the public aware of your blogs effectively.
How to Choose the Best Blogging Platforms
There's a lot to learn when you first start thinking about blogging. The conceptual questions are endless and might cause you to pause. It would be best if you decided on your main topic, how you want to be perceived as an online businessperson, how you want to connect with your audience, what you want to offer, and how you'll sell it– the list goes on and on. And for the final execution, choosing the best blogging platforms will always be a challenge as you have to optimize your blogs.
Before digging into the list, it's a good idea to know what you're searching for in a blogging platform. So, let's have a look at some of the essential features of your site. This list may be used to compare and contrast various blogging platforms.
1. Simple To Work With
As a newbie, you'll want a blogging platform that's simple to set up, has a short learning curve, doesn't require any coding knowledge, and has a user-friendly interface for the content editor. Drag-and-drop functionality would be ideal.
2. Simple To Personalize
Themes and templates allow you to quickly modify a blog. Examine the availability and compatibility of themes and templates while comparing different blogging systems. Make sure that your blog's appearance and feel may be customized to match your niche.
3. Integration Of SEO And Tools
Sound blogging systems provide you with a variety of options to help you expand your readership. This might take the shape of SEO software.
So, ideally, you'll want a platform with built-in tools to assist you in optimizing your content and providing On-page SEO capabilities. Whether a platform doesn't have this feature, see if an SEO plugin or third-party application can be installed.
4. Monetization's Scope
Even if you don't want to earn money blogging right now, it's preferable to plan so that you can do so in the future.
As a result, the blog platform you pick will significantly influence how much money you can make and how you make it.
With this information in mind, you may compare blogging platforms and select the best one for you.
Are You Tired Of Scams?
Why You Should Do Your Research
Researching blogging platforms could be the single most crucial decision you make when starting to build a blog. I'm a total believer that there's something to learn from everyone on the planet, so do your homework. Researching the best blogging platforms could mean the difference between your "going live" and your "Going-For-An-Astronaut" blog.
While you don't want to be too specific, be conservative with your choice by only using one or two platforms initially, as it could reduce your learning curve later. The best decision for the overall vision of your business is to get to know each platform. The early benefits are that you can start connecting with your audience, building a community, creating content and selling your products.
You Don't Have To Stick To One Site
This is always the most challenging decision, and what I've found works best. If you have the option, go with three. After all, some people like to have multiple blogs. Yammer is a Facebook-like social networking site that allows you to communicate with your community. It's the place to go if you need an audience that will readily interact with you.
It's a group chat feature, and you can decide how much of an audience you want to invite and how often you want to use it. Ping Ping is for the truly dedicated blogger or writer. It provides an incredibly whole experience and comes with several built-in tools and extensions, like Google Analytics. You can look at the analytics on your dashboard as you create and publish.
It may help to get your name out there if you publish your material on other platforms, but it will be far more challenging to convert consumers or encourage them to investigate your business further.
Once consumers can consume your information without leaving, the friction that kept them from going through to your website in the first place is enhanced.
It's a lot simpler to convert leads if they can read on the same website where they'll eventually convert. That said, the additional visibility that comes with republishing material on another site is frequently well worth any minor loss of attention or leads you may suffer. There have always been platforms that have grown to prominence and general use, mainly social media, only to collapse. Before devoting too much time to anyone channel, keep in mind the related dangers.
The Best Blogging Platforms for Beginners
On this list of top blogging platforms, you'll discover the best and most unique free options and the ultimate paid blogging platform choices to help you gain maximum exposure and create a personal brand with integrity. There's nothing like a free service. What is a free service?
It means the least amount of money you pay, and that's the same thing. Huffington Post is a site with a unique style. There's nothing creepy about it. If you're a working professional, there's nothing to fear. For bloggers who do not wish to compromise with free but want to keep all of their income, the best option is to sign up for the paid version, which will allow you to publish an unlimited number of posts.
1. WordPress.org
If you're serious about blogging and want complete control over your content, the self-hosted WordPress.org blogging platform is the way to go. Without a sure, this is one of the finest decisions you will make, and it will spare you from a lot of regrets later on in your writing career.
The reason for this is that WordPress.org is a full-featured content management system that does not have the constraints that other blogging platforms do. You host the code yourself, have complete control over the style, usability, and functionality of your blogs, may add advertising or monetize the site anyway you want, and, most of all, it is the most SEO-friendly since you can modify anything.
Almost many professional bloggers use self-hosted WordPress.org to power their sites, and there are very few exceptions. The drawback is that using a self-hosted WordPress.org blogging platform takes time and work on your part.
You can still use WordPress's theme directory to get free themes and designs. Still, you'll have to learn how to set up your website, register a web hosting account (which is usually not free), learn some coding, and complete other administrative duties that other blogging systems handle for you.
2. Blogger.com
Blogger, formerly known as Blogspot, is one of the most basic blogging systems available, hosting millions of blogs. It's free, works with your Google account, and allows you to establish a blog with the URL yoursite.blogspot.com in seconds.
You may also choose a custom domain, such as www.yoursite.com, which allows you to host your blog under your domain. You may utilize bloggers' built-in templates and designs to get a good start, but these designs aren't very cool and are a touch old. Blogger allows you to alter the design to some extent, but you won't have total control over your site because Blogger.com doesn't let you do so.
3. Tumblr
If you're like microblogging, Tumblr is another popular network to use. This contains brief posts, photos, quotations, and topic-specific entries that are to the point. Tumblr also boasts a large community of bloggers who use the platform to microblog about their favourite topics.
On the other hand, Tumblr is not a good option if you want to monetize your blog because you can't integrate advertising or utilize third-party scripts or plugins. You also have minimal design and functionality flexibility; you may select from various designs in Tumblr's template gallery, but modification options are restricted.
4. Medium
Medium is another blogging site recognized for its long-form content curation approach, which most Medium authors use. It's ideal for you to express your tales rather than talk about a particular topic or specialty. Consider Medium to be the bigger brother of Tumblr. Medium is renowned for its long-form material, which is presented in tales, experiences, and memoirs, whereas Tumblr is known for its microblogs.
Medium is free to use, and unlike Blogger, WordPress, and Tumblr, you won't have to worry about hosting or managing the technical parts of your blog or website.
One downside of Medium is that you can't modify your website to look distinct from other blogs hosted on the platform because all blog designs are identical. There is no ability to include third-party scripts, advertising, or other material in your blogs, limiting their utility.
The Best Blogging Platforms For Professionals
Once you have the basic concept down, you can start exploring your options. These are some of my favourite blogging platforms for professionals. Blogging platforms for bloggers can be pretty confusing, but you don't have to look far to get started. Peruse the top Google search results, and you'll see what I mean. But don't fret. There are lots of resources out there that will help you choose the right platform for you.
Why not see how some of these self-proclaimed 'top' bloggers do it if you're starting? They have years of experience under their belt and have become experts at online business blogging and social media marketing. Here is a quick run-through of the best, tried and tested blogging platforms for professionals:
1. Wix is the best platform for novices who want to start a professional blog.
2. Bluehost and WordPress are the best options for highly scalable and customized blogs.
3. Photographers, painters, and designers will love Squarespace.
4. LinkedIn is the best place to meet thought leaders and influencers.
5. Medium is the best place to start if you want to blog for an audience.
Your Blogging Roadmap
You must choose wisely because you'll be posting for years. The difference is going to be between those that are well-established and those that are just getting started. There are specific criteria you can use to choose the right blogging platform. But, to save you time, here's a quick guide to help you choose the best platform for your business.
All blogging platforms and website and social media management platforms have some things in common. They require you to have an account. You can get a free 30-day trial of your preferred platform. It's a great way to decide if you like the venue and will be a serious user. After that, the platform's pricing begins. The platform will require you to pay monthly fees to access their tools.
After which, creating content may be swiftly working for you. Choose your category. A topic is best when it's based on a challenge and a philosophy.
The next most significant issue is etiquette when it comes to online marketing and promotion. How do you brand yourself? How do you build and maintain relationships with customers? How do you behave on social media and forums? These are all highly personal decisions.
The websites you work with can answer your questions and give you advice. All you need to do is find one that's best for you. Doing business in this modern world has become more complicated than ever. It's critical to keep up with the ways we think, work, and market online. With more and more customers using social media to find businesses and connect with their favourite products and services, it's time to do the same.
Conclusion
Choosing the right platform for your blog is the first step—there are just a few worth considering. You may create a website and use it to host your blog. You'll have to put in some effort up front, but you'll have total ownership and control over your site.
These platforms combine social media's reach with the tools needed to write blog content. They allow you to get your work in front of a larger audience, but you will be at the whim of an algorithm. As a result, you'll have less control over who sees your articles, how much you can modify your site, and how you monetize it.
You'll choose a platform that's more than simply a blogging platform. It will help you grow your internet company, achieve your goals, and make your life simpler. Also, by asking your online businessperson questions, you may discover the top blogging platforms. Don't let your first impressions of a blogging platform deceive you.
I trust you enjoyed this article about How To Choose The Best Blogging Platforms. Would you please stay tuned for more articles to come? Take care!
JeannetteZ
Want to Learn How to Build Your Own Home-Based Online Business & Start Making Money Online From Your Comfortable Couch?
Try Wealthy Affiliate!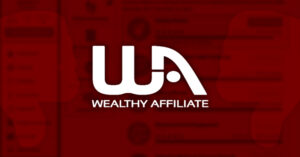 Your Opinion Is Important To Me
Thoughts? Ideas? Questions? I would love to hear from you. Please leave me your questions, experiences, remarks, and suggestions about How To Choose The Best Blogging Platforms in the comments below. You can also contact me by email at Jeannette@WorkFromAnywhereInTheWorld.com.
You may also enjoy the following articles:
When You Should Put Ads On Your Blog
How To Motivate Yourself For Blogging