How To Create Your Facebook Brand Page
How To Create Your Facebook Brand Page
Creating a Facebook profile for your business is a key component of a clever social media marketing plan. The largest social sharing network, Facebook, greatly influences customer behaviour.
Playing a losing game if you don't use the platform's marketing potential. 30% of customers acknowledge that they connect with companies on social media sites like Facebook at least once a month.
You may connect with some 1.82 billion daily users by setting up a Facebook profile. That is a large and varied audience with whom you may communicate your message, spark interest, and gather leads.
Do you want more people to discover your company on Facebook? Thinking about creating a Facebook business page? Learn how to build a Facebook business page in this post, which also includes a thorough guide with optimization advice and ideas for adding features.
Using Your Personal Facebook Profile, Follow This Step-By-Step Guide To Create A Facebook Business Page
Let's first examine how to create a Facebook business page using your personal profile. This procedure is optimal if you don't want to manage your page using Business Manager or Business Suite. If your requirements change, you may simply migrate the page to Business Manager later.
#1: Go To Your Individual Profile
First, open Facebook in a browser and choose the flag option from the top menu. Then choose to Create New Page from the menu on the left. You'll be sent directly to the Create a Page pop-up on Facebook.
#2: Add The Page's Fundamental Data
Add some fundamental details about your company next. Enter the page's name and note the presence of a green check, which signifies compliance with Facebook's page name guidelines. The page cannot, for instance, use improper capitalization or punctuation. Pick up to three categories that fit your company. To begin exploring your possibilities, enter one or two keywords.
Write a brief summary of your company in the description box. This is a wonderful location to highlight your USP since you only have 255 characters to work with. At the top of your website, under the About section, you'll find the description. When you're done, click the Create Page button. Remember that you can always go back and change or amend the data you've already submitted.
#3: Post Images To Your Facebook Page
You'll find several additional choices to upload photographs after creating the page. Include a profile picture that reflects your company so people can quickly identify and connect it with you.
Examples include your logo, a product, location, or you (if your page represents a public figure). Remember that Facebook advises using a square picture with a display size of 170 × 170 pixels. Remember that it appears as a circle. Thus, the corners could be rounded off.
Next, choose a cover image that will educate them about your company. Your cover photo may include a selection of your items, a view of your shop, a picture of your crew, or a current promotion. You should aim to update your cover photo periodically, even if it's a good idea to keep your profile picture constant.
Facebook suggests using a picture with a resolution of 1640 x 856 pixels. However, it's crucial to remember that your cover picture appears differently on desktop than on mobile. Toggle between the two views with the toggle in the top-right corner. To finish the simple page setting procedure, click the Save button.
#4: Integrate Whatsapp With Your Facebook Page
The option to link your Facebook page to your WhatsApp business account will then appear. You may finish this step right now or come back to it later. Please be aware that if you link your WhatsApp business account, everyone who visits your Facebook page will be able to see your WhatsApp number.
You may also run WhatsApp advertisements to get more messages, include a WhatsApp button in certain posts, or add a WhatsApp button to your page.
#5: Pick A Username For Your Facebook Page
The first thing you should do after setting up your website is choosing a username. The ideal username would include all or a portion of your domain or company name. To make it simple for people to locate and tag your company on social media, it should also be uniform across all platforms.
Enter the desired username by clicking the Create @Username link. Since usernames must be distinct, an error notice will appear if the handle is already in use. Click the Create Username button after you've discovered one that works. Please take note of how your page's username looks in your URL: https://facebook.com/username.
#6: Add A Call-To-Action Button To Your Facebook Page
Select a call-to-action (CTA) button to include on your page next. Select a CTA by clicking the Add a Button button in the upper-left corner. The ideal choice for your company will rely on your goals:
Pick Follow or Sign Up if you want to expand your audience.
Select Call Now, Contact Us, Send Message, Send Email, or Send WhatsApp Message to start an interaction with a customer.
Choose to learn more or use an app to encourage visitors to interact with your website or app.
Select shop on the website, start order or book now to increase sales.
#7: Offer Business Information
Even if you've already included a description of your company to the website, you should still include contact details so that visitors may learn more about you. Either select Edit Page Info in the menu on the left or scroll down to the Provide Info and Preferences section.
Then provide information like your phone number and website. Add business hours and a map if your company has a location that is accessible to the public, such as a shop, office, or corporate headquarters.
#8: Choose A Facebook Page Template
Facebook pages automatically utilize a template. To more successfully sell your company, you might choose a different one. Choose Settings from the left-side menu. Click Templates and Tabs after that. Select the Edit button from the Tabs section. Then go through the choices to select one that suits the nature of your firm.
Select the Shopping template, for instance, if you want to sell things from your page. Choose the Services template if your company provides services. Review the tabs that appear on your page after that.
You may turn off the ones you don't intend to utilize and arrange the remaining ones in a way that's most beneficial for your company. At any moment, you may return to them and open new tabs.
#9: Describe Your Facebook Page
You may now use your page and expand your audience. Click the Create Welcome Post option after scrolling down to the Introduce Your Page section. Alternatively, you might click the Create Post button at the page's top. Use the chance to thank your fans and clients, inform them about your company, and let them know what to anticipate.
Then start extending invitations to join your page. Click the Invite Friends button to invite friends, family, coworkers, and other close acquaintances to follow your page. Not all of your friends will be immediately invited if you choose this option. Alternatively, you may choose who you wish to invite to your page.
#10: Add One More Facebook Page Admin
Adding at least one extra admin to your company page is essential, even if you intend to administer it mostly yourself. If you are locked out for whatever reason, someone else in your team will still be able to view your page. Choose settings from your page's left-hand menu to add an administrator.
Next, choose Page Roles. Change the setting to Admin in the Assign a New Page Role section. Then, enter the friend's name that you wish to add. Please note that any other administrators get the same rights as you. Change their settings if you wish to add a community manager or social media scheduler to your page.
#11: Move Your Facebook Page To The Business Manager
From your account, you may still maintain your company page. However, you may shift the page to Business Manager if you wish to differentiate between personal and professional activities. In Business Manager or Business Suite, click the gear icon next to your business account to access Business Settings.
Then choose Pages from the Accounts drop-down menu. Select Add a Page by clicking the Add button. Enter the name of your page or copy and paste the URL. Make sure you've selected the right page, then click Add Page. The page will immediately transfer to your Business Manager if you are both the page and the Business Manager admin.
Step-By-Step Guide For Making A Facebook Business Page Using The Business Settings
Let's now examine how to create a Facebook business page from under the Business Settings. This process is a fantastic option if you need to handle many Meta business assets or operate in a team.
#1: Open Office Environments
Open the drop-down menu in the top-left corner and choose your business account from the list by clicking the gear symbol. Select your business account and click the gear symbol in the lower-left corner if you are beginning in Business Manager. Choose the Pages tab from the drop-down menu for Accounts. Then a new drop-down option will appear when you click the blue Add button. To create a new page for your company, click Create a New Page.
#2: Create A Facebook Business Page
Next, decide which category most closely matches the kind of page you want to build. Options include a nearby company, a well-known person, a good cause, or a neighbourhood. Next, choose a name for your page.
Ideally, this should be the name of your company, brand, group, or, if you're a prominent person, your own name. Choose the category that best fits your page from the drop-down menu. Then choose Create Page from the menu.
#3: Complete The Setup Of Your Business Page
Your page will show up in your list of pages in Business Settings after it has been created. To complete the setting, click the View Page button in the upper-left corner. Alternatively, you may visit your new page whenever you want by returning to Business Suite or Business Manager.
To finish the setup, follow the above-described workflow:
To avoid the prompt, connect the page to your WhatsApp business account.
Pick a username exclusive to your company and recognizable across all media.
Briefly describe your company in writing.
Include company information such as your website, phone number, operating hours, and location.
Upload profile and cover photos that adhere to the suggested sizes.
Choose a template for your website, then modify the tabs to suit your requirements.
Post an introduction to your page and ask people to like it.
#4: Include Team Members On Your Company Page
Return to Business Settings to add administrators or workers to your page. Select Pages from the Accounts drop-down menu. Click the Add People button when you locate your new page in the list. Then decide which individuals you want to include.
Consider adding at least one administrator before adding further team members as workers. In this manner, you may provide users limited access so they can create material, participate with it, and send messages without giving them full authority over your page.
Tips For Facebook Business Page Optimization
Use the optimization advice below to sell your company more successful.
#1: Link The Instagram Account For Your Company
Connect the two accounts if you want to promote your company on Instagram. Go to your Facebook page's settings and choose Instagram from the left-hand menu. Click the Connect Account button after that. Click Continue after deciding if you want your Instagram messages to show up in your Meta inbox.
Are You Tired Of Scams?
After that, sign into the Instagram account for your company to complete the connection. Once you've connected them, you can control your Meta inbox's Facebook and Instagram comments and messages. From Business Suite, you can easily produce and plan content for both.
#2: Include Shops On Facebook And Instagram
You may use your Facebook and Instagram accounts to boost sales if your company makes online product sales. Click the Get Started button on your Facebook profile to create your store.
Open Commerce Manager alternatively from Business Manager or Business Suite. Then, utilize this guide to create your store on Facebook and Instagram. You may establish a business on one or both platforms and produce catalogues that you can use as an advertising medium.
#3: Schedule Appointments, Services, Or Orders
If your company sells services rather than goods, you may advertise those services on your business page. First, choose the Restaurant page template before adding a menu. Turn on the menu tab on your page, after which you should submit a menu file. Select the Business page template and enable the Services option to advertise services.
Once there, pick the Services tab from the More drop-down menu on your website. You may include each service's description, pricing, and time information. Change the CTA button on your page to "Book Now" to enable clients to schedule appointments using Facebook. You may enable booking via Facebook or link to a third-party tool.
#4: Consistently Post Content Using Business Suite
Publish content regularly can help you reach your marketing objectives and get more followers and interaction. Using Business Suite, you may publish or schedule updates and stories to your Facebook page and Instagram account. Use the optimal time suggestions to determine the optimum days and hours to reach your audience.
#5: Verify Business Suite Insights
Use Business Suite insights to define objectives for your page and monitor success. To achieve any desired key performance metrics, you might define reach or audience targets. To ensure you're on the correct route, you may then keep an eye on metrics like reach, audience expansion, and content quality.
What Are Facebook Business Pages?
Facebook Business Pages are just publicly accessible Facebook profiles that let businesses engage with Facebook users. Instead of having their own websites, many groups, companies, and celebrities now just create Facebook Pages to interact with their followers.
You can interact with a large audience on your company's Facebook page, publish material, advertise events, provide updates, and even introduce new goods. Everyone who watches your material is free to share it, post reviews, contact you through messaging with queries, etc.
Setting up a Facebook profile for your business also gives you access to its powerful advertising options, including Facebook Shops, which are great ways to expand your company.
#1: Include Electronic Data About Your Brand
Your business or brand name, which will be used as the page title, is the first piece of information you need to submit. Enter the maximum of three categories that best fit the kind of company you operate next. Remember that although you may change your category at any moment, your page name cannot.
The remaining areas you must fill out depending on the categories you choose. For instance, the restaurant category will need the company's name, address, and location. The last need is to create a 255-character summary of your company's operations. As you add information, the Page Preview display on your right should refresh immediately. Simply click "Create Page" when you are done.
#2: Include Profile And Cover Photos
Add a cover photo and a profile picture to your Facebook business page. The emblem or corporate logo is your profile picture at the top of your Facebook Newsfeed post.
The picture that covers the top of your Facebook Page, however, is your cover photo. Because your profile photo will double as your brand's identity, it is crucial to choose a memorable one.
A striking photograph works well as your cover photo. Utilizing pictures inconsistent with your brand is the last thing you should do. Use the same profile photo on every social media platform where your business is present. Also, consider the size requirements for social media; otherwise, Facebook's algorithms would crop and pixelate them.
#3: Edit Your Images For Free To Personalize Your Photos
Most small companies lack the tools to edit videos and photos for their Facebook posts, but it doesn't mean you are without choices.
Simple-to-use free image editing programs include Canva, Pixlr, GIMP Photo Editor, and BeFunky. You may upload your picture and input the aforementioned size requirements, or you can use one of their pre-designed designs.
#4: Include All Available Brand Information
The more details you supply, the higher your rank in the organic search engine results as Google crawls Facebook Business Pages. You may add more information by selecting the "Manage" option, which is often gray. Next, choose "Set Your Page Up for Success" from the menu. To add other information and buttons to your website, choose "Provide Info and Preferences" from the menu on the next page.
#5: Add People As Collaborators To Your Page
You must give your team access and assign them roles if you want to subcontract your Facebook marketing duties to others. To add your collaborators, go to page settings and choose the Page Roles section. Just type in their Facebook names or email addresses for their accounts. However, you can only add collaborators who are also your Facebook friends.
#6: Make The Facebook Page More Visible
Once you've finished the fundamentals, you can start customizing it with features to increase exposure. Facebook offers templates for several companies, including non-profits, services, dining establishments and retailers. Click "More" and then choose the Edit tab from the drop-down menu to choose a template. Choose a template that works with your brand next.
Of course, you can preview each template's many tabs and individual calls to action by clicking on the template. After choosing a design, you may change the call to action, order the tabs, and even eliminate those that don't serve your needs.
#7: Get Your First Content Ready
You shouldn't immediately start encouraging people to like your company's Facebook page just because you've completed creating it. So that they have something to look at and even share with their friends, you need to have a few postings there.
#8: Ask Facebook Users To Like Your Page
After composing the welcome message, connect the page to your other social media accounts and ask others to like and follow. The "Introduce Your Page" section, which can be located under the menu headed "Set Your Page up for Success," is where you'll find the "Invite Friends" part. You may get help sending invites via the "Invite Friends" page.
You should ask the people you are given collaborator roles to invite their friends as well. Finally, urge people to follow by mentioning your Facebook page on your website and other internet marketing channels.
Conclusion
One of the largest social networking sites is Facebook, which boasts daily use by more than 1.8 billion people. A superb Facebook page is the first step in the art of Facebook marketing, which successful firms have mastered. Creating a Facebook page for your company, customizing it, and using it to advertise your brand online is quite simple.
Using your profile or Business Settings, you may quickly build a Facebook business page. You can provide better service to your audience and get the most out of your Facebook page by using the aforementioned optimization advice.
I trust you enjoyed this article about How To Create Your Facebook Brand Page. Would you please stay tuned for more articles to come?
Take care!
JeannetteZ
Want to Learn How to Build Your Own Home-Based Online Business & Start Making Money Online From Your Comfortable Couch?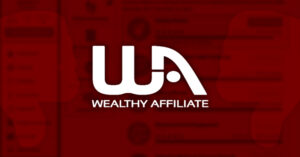 Your Opinion Is Important To Me
Thoughts? Ideas? Questions? I would love to hear from you. Please leave me your questions, experiences, remarks, and suggestions about How To Create Your Facebook Brand Page in the comments below. You can also contact me by email at Jeannette@WorkFromAnywhereInTheWorld.com.
Disclosure
This post may contain affiliate links. I earn from qualifying purchases as an Amazon Associate and other affiliate programs. Read my full affiliate disclosure.
You may also enjoy the following articles:
Wealthy Affiliate Review – Scam or Legit? The Truth Exposed
All You Need To Know About Google Plus Hangouts For Business
Guide To Online Community Management
Best Software To Make Your Graphics, Buttons, And Banners