How To Build A Business Page On Facebook
How To Build A Business Page On Facebook?
Let me start this article by asking you a very important question! Can you name a business that can become successful without an online presence? Probably not! Nowadays, all businesses are some home related to the internet.
In fact, you cannot make good money without expanding your business on online platforms. You might be a bit dubious, right? Let me give you one or two examples. Imagine that you own a store downtown for buying shoes.
Now, because of the COVID-19 pandemic, fewer people are willing to go out shopping. What do they do instead? It is obvious! They go to online shopping stores and order whatever they want. So, nobody comes to buy your shoes unless you invest on online platforms so they advertise your brands.
Then, people will notice you and start buying from you. And, it is not only buying stuff you can benefit from. Let's say…you are running a language institute but students don't want to get stuck in traffic and waste money on fuel, etc. Well, you can get the same amount of students and even more when you create online educational platforms for your classes.
Social Networking Websites, An Excellent Opportunity To Grow Your Business
Social networking websites are the crown of the internet nowadays. They are practically the best tools we have to expand our business and make more money. I am sure you have heard about them! How many social accounts do you have? Which one is your favourite? Which one do you think is going to be the most popular in the future? WhatsApp? YouTube? Telegram? TikTok?
They all come with very interesting and different features. Every day, millions of people spend hours on these websites to get entertained, informed, and communicate with their family and friends. These people create an opportunity for all businesses to benefit from such an atmosphere.
Facebook, One Of The Best And Most Popular Platforms In The World
If you are thinking about growing your business, you probably have to start with Facebook! Why? I don't need to convince you! just take a look at these amazing facts about Facebook and then you will believe me.
Did you know that the number of monthly active users on Facebook reaches 2.74 billion people? Why does this matter? It matters because the more users a website has; the more likely you are going to find your target audience, especially for specific niches.
Facebook is by far the most trustable and popular social platform as nearly 60% of all people who have accounts on social networking websites are a member of Facebook.
Right after Google and YouTube, Facebook is the third most visited website in the world. Imagine how powerful this website could be for businesses.
Facebook has the app version as well. This app is extremely popular as well. It stands in second place concerning the number of downloads.
Facebook is one of the oldest platforms established 17 years ago. So, if it hadn't satisfied the demands from its users, it wouldn't have been so big today.
I am sure you are now sure Facebook is something to think about. Some businesses are 100% dependent on Facebook because the main information for their business is on their Facebook page. Also, the best way they can directly communicate with their customers is through Facebook. Other financial issues such as advertising, branding, recruiting new members, etc. are all happening on Facebook. In the next section, I am going to show you why Facebook is one of the best platforms for businesses.
Why Is Facebook So Amazing For Your Business?
To answer this question, you have to think about the most important chores in your business. What are those very important activities that you have to do very professionally? Perhaps, you will name marketing, branding, attracting internet visitors, selling safely, etc. Well, Facebook takes care of all these chores very well! Let's review the advantages of Facebook for businesses.
Facebook Is A Low-Cost Marketing Strategy
it doesn't matter if you are producing the most professional products unless people get to know them. So, marketing is rule number one in the success of your business. Fortunately, Facebook helps you do marketing very affordably and efficiently.
There are several proven marketing strategies on Facebook every business can adopt. For example, you can drive traffic from your website to your Facebook page and vice versa. grow your Facebook page through advertising, hosting a Facebook contest, integrating social media sharing everywhere are just some of the nice strategies for the growth of your business.
Share Basic Information About Your Business
Facebook is a good place for publicizing your business name, address, and contact details. Also, you can describe and exhibit your products in brief or detail. Other information such as your professional employees and the history of your brand can be added as well. When you go to a job interview or give a lecture somewhere, people usually check on your Facebook page to get more information about you. In a why a Facebook page does whatever a professional website can do for you.
Sharing Pictures And Videos From Your Business
Social networking websites such as Facebook and Instagram are very visual. It means that visual content such as pictures, videos, and other formats are very popular. So, you hire professional experts and produce nice pictures explaining your business products and other aspects of it. Definitely, people would prefer one picture over a long text. Facebook has different features which make you able to benefit from visual content the best.
Communicating With Existing And Potential Customers
With Facebook, you have the chance to directly communicate with your visitors. When people visit your page, they might have some questions about your business or products. They can easily send you through Facebook direct message option and you can answer them instantly. This is how you can attract new customers. When they get a nice impression while they are chatting with you, they might start following your business and eventually buying from you.
Targeted Advertising
Another interesting feature of Facebook is its ability to advertise for you efficiently. Thanks to them in detailed statistics, they can send your message directly to your audience. Let me explain how it works. Imagine that Valentine's day is near and you want to sell your products.
Your products are perfume and accessories for men. So, probably, a girl who is in the age of 20 to 35 are probably going to buy from you if they see your advertisement. What does Facebook do? In fact,
Facebook knows what time of the day girls who are in the age of 20 to 35 are going to check their Facebook page and that's exactly the time Facebook shows your advertisement to them. The more see your advertisement; the more you are going to sell.
What Are The Elements Of A Business Page On Facebook?
Creating a business page on Facebook is not hard at all. In fact, it might only take half an hour. However, there are lots of things involved to create a professional Facebook business page. Since running a business page is free on Facebook, every business can have one.
This means the competition over getting more visits, more likes, and more shares are extremely high. I want to say your business page has to be absolutely perfect. Otherwise, people visit it and leave without any engagement.
Do you want to have a killer business page? First, you have to know the basic elements of a business page on Facebook. I am here to do it for you. Let's get started.
Impressionable Cover Photo
The cover photo is probably the first thing visitors notice about you. So, you have to work on it very hard. The cover photo shown represents the essence of your organization. Also, be careful with the quality of it as it may discourage people if it is not good enough.
A pixelated image is the last thing you want to have in your cover photo. The size of your image matters a lot. The best size is 828 in 315 pixels. Try to use a simple and plain photo. The logo of your brand or a nice slogan with a professional picture of you is a nice option.
Simple Profile Photo
the profile photo is one small part of your cover photo. So, it should be compatible with it. A good combination is to use the logo of your brand as the profile photo and a nice slogan with some other elements in the cover photo.
About Section
The most important thing in the About Section is to pay attention to the details as much as possible. About Section gives primary information about your brand. It included your phone number, links to your websites, working hours, etc.
People often understand how much a business matters to you from the dedication you put into details. So, don't underestimate it. A very brief description of your company and its products should be mentioned here. Don't try to put too much information.
Are You Tired Of Scams?
Call to Action Button
The call to action button is extremely important because it can boost your engagement rates. There are several call-to-action button choices you can use based on your business. These choices include
Buy now,
Shop now,
Sign up,
Call now,
Contact us,
Send a message, and
send an email.
You can use these choices to like your Facebook page to any other websites like online shopping stores, etc. You may not believe but even the smallest things such as the colour and texture of your button matter. Use them wisely.
Engaging Timeline
Perhaps, you want to show your followers how fast your brand has progressed over just a few years. Now, you can write emotional texts and explain how hard it has been for you to develop your business.
But, there is a better option for you as well. You can create a professional timeline and show the important events in your way. A picture says a thousand times more effectively than a long text. Putting meaningful milestones is essential to attract more attention.
Can you see? There are many things you should think about before starting your business page. If you do the above-mentioned tips professionally, other things will not be very hard. Now, I am going to walk you through the simple process of creating a business page on Facebook. Here are some steps you have to follow.
8 Easy Steps To Create A Business Page On Facebook
The first thing to do is go to the Facebook website and log into your account.
Can you see the homepage icon? Go there and then click the Pages icon in the sidebar menu on the left.
Here, you should click the Create New Page button in the menu on the left.
Now, you should enter the information of your page including page name, select a category, and write a simple description. You can have a preview to see how it looks.
Click the Create page icon.
At this stage, a profile picture and cover photo should be added. Then, click the Save button.
You have the option to connect your Facebook page to WhatsApp. If you don't want to do this, click the X icon in the top-right corner of the pop-up.
Now, you have your Facebook page. However, there are some other options to customize your Facebook page.
How To Choose A Page Username For Your Business Page?
As you saw, creating a Facebook business page is very easy but you should pay attention a lot to the details. One of them is a professional username. In fact, your username is very important because people find your page by it. What is your username? It starts with @ and is located below the profile image on your page, just below your page name.
Be careful! The username doesn't need to be necessarily identical to your page name. However, it would be very nice if it is the case. It makes it easier for Facebook visitors to find your page. What can be included in your username? Just letters, numbers, and periods.
In fact, no special characters are allowed (such as ampersands, exclamation marks, etc.). Also, you cannot use generic terms like .com and .net. The length has at least five characters. Finally, you should know that capitalization and periods are not going to be shown in your username. And, I am sure you know this, but usernames shouldn't impersonate others.
How To Boost The Engagement Rates Of Your Facebook Business Page?
Well, imagine that you have created your Facebook business page. What now? What should you do next? What types of content should you post? How often should you post? There are many tips and tricks you have to learn in order to boost your Facebook business page.
Don't Post Every Minute! It Will Run Your Followers Away
This is something very important for every online platform. Facebook business pages are not an exception. You should know when to post. First of all, nobody likes when you post 50 times a day. People will lose interest in following you. Instead, try to post perhaps one or two contents a day but keep consistent. If you do that, your follower will know you as an organized person.
Benefit From Visual Content Such As Videos And Photos
Nothing better than a professional and useful video that can make a difference! Create relevant videos and post them regularly. There are several advantages associated with visual content especially videos. First of all, videos are engaging. It basically means that people will spend more time on your page and explore more about you.
They might click on your website or buy one of your products. Also, videos bring brand awareness to your brand. Do you know how? When you are creating a video, you can put the logo of your brand somewhere in it. Or, at the end of the video, you can introduce your website and business. In this way, you are automatically growing your business.
Leverage Facebook's Targeting Tools
You can greatly use segmentation in your favour. How? Well, you can ask Facebook to show certain updates for certain followers. You can filter followers by gender, relationship, educational status, age, location, language, or other parameters. For example, you might think that a specific topic will not be interesting for your young followers. So, you will post it without them knowing you did so.
Pin Important Posts To The Top Of Your Page
Sometimes, you need people to remember previously posted content. Perhaps, it is a special offer to buy something with a discount or call for an event or something similar. You can pin this post at the top so that everybody could see it again.
Decide Whether You Want Facebook Fans To Message You Privately
Sometimes, people don't want to see the real person behind all the fuzz on your Facebook business page. I mean, sometimes, even a very small online chat between you and visitors shows a lot about your character.
People want to see that character and see whether he/she is trustable. You can active the message features and let people send a text to you. However, there is a catch here. Do it when you have time to be online and responsive.
Nothing is worse than when people send you messages but you don't have to read and react to them. You might be busy, right? It is OK, but don't expect your followers to stay when you don't spend time with them.
Measure The Success Of Your Facebook Efforts
You have to always analyze yourself. There are many analytical tools provided by Facebook that shows all aspects of your engagement. For example, you will find out the demographic features of your audience and understand which one of your posts has received the highest number of comments, likes, or shares. Then, you can use this data to modify your posts, content, and communicational approaches to maximize your engagement rates.
Things Not To Post On Your Facebook Business Page
There are many things you should avoid doing on your Facebook business page if you don't want your competitors or visitors to ridicule you. here are some of the most important ones:
Don't Share Too Much Information
It is pretty clear, isn't it? Instead of telling young stories about success or other things, use visual content to engage your visitors more.
Don't Get Too Personal
Be careful! This is your business page, not the personal one. So, you have to be able to separate them. It is good to be friendly with your followers and visitors. However, you should be able to lean stick to your position, and don't spoil yourself for everybody.
There is a fine line between being friendly and unreasonably friendly. Also, no one would appreciate you sending pictures of your honeymoon with your new wife! Stop doing these silly these.
Don't Be Arrogant About Your Competitors
it is understandable that your Facebook business page is where you can build your brand. However, you shouldn't misuse this place to unreasonably attack your competitors. First of all, you might find that many of your competitors are among your followers observing your behaviours. Also, criticizing other businesses on your Facebook business page is like talking behind their back.
Don't Copy And Paste
It is much better to post very short but original content than long but stolen ones. Take time and come up with something new so that people attract to you even more.
Conclusion
Businesses cannot survive without being on social networking websites. They give businesses a fantastic opportunity to grow their business through marketing, advertising, branding, getting more customers, engaging with them, etc. Facebook business pages make this dream come true for you.
In this article, I mainly talked about how to create a Facebook business page and engage your followers. We talked about things you should or shouldn't do on your Facebook business page. Also, I walked you through the simple steps of creating one. I hope you like it. Take care.
I trust you enjoyed this article about How To Build A Business Page On Facebook. Would you please stay tuned for more articles to come? Take care!
JeannetteZ
Want to Learn How to Build Your Own Home-Based Online Business & Start Making Money Online From Your Comfortable Couch?
Try Wealthy Affiliate!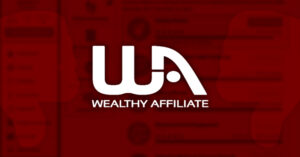 Your Opinion Is Important To Me
Thoughts? Ideas? Questions? I would love to hear from you. Please leave me your questions, experiences, remarks, and/or suggestions about How To Build A Business Page On Facebook in the comments below. You can also contact me by email at Jeannette@WorkFromAnywhereInTheWorld.com.
Here are some of my favourite blog posts:
Top Types Of Social Media Content To Create
What Are The Best Instagram Features?
How To Write A Good Instagram Caption
Top Ways To Increase Instagram Followers
How To Make Money With Instagram