Different Types Of Social Media Platforms
Different Types Of Social Media Platforms
Seeing the popularity and power of Social Media Channels, businesses and marketers look for different types of Social Media networks that they can use to target and convert their audiences.
General people are only aware of Facebook, Twitter, Snapchat, and Instagram sorts of social channels. Over 88% of the companies are now marketing on Social Media. But for a marketer or any brand, many other types of Social Media channels are there to explore, as they play a significant role in targeting and converting prospects.
When you're thinking about creating a social media strategy for your business, a few leading platforms probably come to mind right away: Facebook, Instagram, Twitter, and maybe YouTube or Pinterest, depending on your industry. However, there are many types of social media sites out there, with new platforms and formats popping up on the regular. Some of them are pretty niche, while others have the potential to become the next Instagram or TikTok.
One thing that's changed since the early days of social media is that many platforms used to focus on one function, such as social networking or image sharing. Now, most established social media platforms have expanded to incorporate live streaming, augmented reality, shopping, social audio, and more.
What Is Social Media?
Social Media channels allow brands to interact with people or fans or other brands. This way, these audiences become active participants in the brands' social media activities. The audience is then offered to the brands to make purchases, which eventually increases the engagement level of the audience and strengthens brand-human relations. It is one of the most effective mediums of advertising today. Apart from the conventional mass media,
Social Media channels are said to improve brand perceptions and loyalty. Social Media users are said to be passionate about their brands, in the sense that they care and respond to the content related to brands and their products. This is the reason why some brands have realized their importance, and are investing millions of dollars in Social Media.
Social Media is a technology that enables you to directly speak to people through publishing messages, sharing photos, videos and more on Social Media channels like Facebook, Twitter, Instagram, Pinterest, etc. Social media gives your business a new outlet to reach out to target customers, and you can make your message reach out directly to your target customers.
Social Media is basically a phenomenon where people can interact and share information. There are several kinds of Social Media Networks; you can't stay away from just Facebook, Twitter, Snapchat, and Instagram.
However, for a business to stand out, they should look at different types of Social Media Networks to reach out to a large audience and get the best reach. Many different types of Social Media Networking are available for marketers to engage with people around the world. In the same way, Facebook is considered as the biggest, some other networks are also useful for businesses.
The Benefits Of Social Media Platforms
Not everyone who joins social media networks is aware of its benefits. For example, before knowing how people can be converted with Social Media Marketing, most marketers thought that Facebook and Instagram would only help in improving their brand's visibility on the internet.
However, Social Media marketing is different in its objective and target, and people who make the right decisions can generate a lot of profitable business. Social Media Marketing platforms are bound to share valuable information. From breaking news to providing relevant information related to any business, these social media sites always provide authentic information for their users.
Both the social media managers and the executives are now aware that some social media channels can act as an additional channel to convert visitors and customers. Social media platforms have an effective way to target the audience for the business. While some of the social media networks are very popular, some others are also playing a huge role in converting visitors and users. The basic purpose of social media platforms is to help businesses by directing potential customers, and prospects to your business website or the product pages.
There are actually many benefits for social media marketers to focus their efforts on the right type of social media platforms. They help companies manage and communicate effectively with their targeted audience. And at the same time, social media marketers get an excellent insight into how social media channels are performing and the responses their posts are getting.
In terms of money, brands get access to the potential customer pool. And this resource is readily available at various social media channels, including Facebook, Twitter, Instagram, Pinterest, LinkedIn, and even Snapchat. Thus, they are less likely to ignore the need to consider all the other types of social media channels that exist and that they could find value in.
Social Networking Sites
This is where you have several channels that you can use to reach a specific audience. A large number of companies are now using Social Networking Sites as a research tool. A large number of employees use the platforms to search for new products, services, or enterprises, which is highly beneficial for brands.
People can now access the various posts and media updates on Social Media platforms. This is for creating marketing strategies, such as an engagement campaign that can increase the reach of your brand across the target audience. Once you are on a social network, people can access your account through various platforms such as Google, Bing, etc.
A social media network is a dedicated space on the Internet that allows the users to make use of this space to connect to the network. These networks allow them to share their content with other members of the network, share photographs, videos and information.
A social media platform is the location from which a user can post information, interact with others, build relationships and make new connections, and share content with others. For example, Facebook is the most popular social media platform that allows users to share videos, photographs, voice messages and personal notes. Facebook also allows users to post polls to encourage discussion.
Apart from Facebook, Twitter and Instagram, social networking sites like LinkedIn, Snapchat, and Pinterest are growing rapidly. It's said that, with the number of 90 million active users on Pinterest, it is among the most popular social media channels, as a way to market to people and convert them to sales leads.
Apart from its major social networking sites, Pinterest also offers several other ways of connecting with people and targeting them in all possible ways. This is just another name for people who are passionate about arts and crafts and they use Pinterest to find inspiration and to learn.
Content Sharing Sites
Through content-sharing sites, you can create content that will fit people's tastes and will grab their attention. And this is why you can also try to do the same on Facebook or Twitter. If you are trying to show your business or your product in a more creative way, then you can check out different sites which have a community that is in line with your business.
For a B2C campaign, you can consider working with content-sharing sites as you can get the maximum reach and share the results with the audience. Social Media Review Sites are based on sites such as TopPicks, Ranker, WhereTryTo.com, and Flip Pinning. These sites are filled with reviews about products and services.
Sharing Stories helps in marketing and promotions. It also helps people to stay updated about what's happening in their respective social networks. It is a great way to communicate with your customers and gain insights. People can post stories about their journey, events, and so on.
These stories can be posted in real-time or saved in advance for later use. Personal stories are those that share personal experiences of an individual that a brand and company could easily relate to. These stories help to attract customers and compel them to be a part of the brand's loyalty program. These are a great way to get content shared. Tutorials are helpful for getting users to learn how a company or an organization does something.
Today, there are tons of content-sharing sites. You can create your content, write it and share it across different platforms for more exposure. Bing, the top-ranking search engine, is still dominating the market, but it has been facing trouble lately. Their new algorithm seems to favour Facebook and other social networks by making it easier to sort through results.
LinkedIn – LinkedIn is an eCommerce tool that makes the linking process fast and easier for marketers and brands.
Pinterest – The focus is not just on PageRank anymore. Pinterest has a lot to offer as it is all about the niche. It is a cool place to browse and discover.
Hashtags – Hashtags are a universal tool to create trends on social media and marketers can use them for an even better chance at a conversion.
Blogs
Blogs are a type of Social Media platform where the reader is made aware of the content published in it. Blogs have become one of the prominent Social Media channels with around 100 million monthly active users. It allows marketers to have an in-depth insight into the products and services they sell.
These platforms serve two purposes to a marketer; Firstly, you can provide your customers with a consistent flow of information that helps them decide on the services you are selling. Secondly, blogs help you generate leads and further convert them into sales. It is a fact that getting your message across is really tough in the presence of high competition. However, this is where a blog comes to the rescue.
Blogs are one of the easiest ways for marketers to communicate with their targeted audience. With just a small investment, a blog can be set up on social media or another blogging platform. A great way to build a good content strategy and deliver it to your audiences is through blogging.
Bloggers use this medium to explore and share their insights with the audience and build a reputation. Quora – Why does the name sound like a platform to answer a question? There are actually some awesome answers, ranging from tips to giving tips for beginners. This can be done by people who have thousands of visitors to their site.
Blogs are the mediums of communication that are mostly used by professionals and business owners. These channels are usually hosted on Blogger or WordPress websites. They are basically the online diaries that are used by professionals to promote their brand. Blogs are mainly used to give a deeper insight into their products and services. Blogging can be used for many different purposes like:
Sharing a particular brand's offers and innovations to help customers to understand it better
Producing content and promotional content to get more engagement and leads
Giving updates on the latest and relevant news to engage readers and followers and build their relationship
Telling users what is happening with the brand.
Forums And Groups
There is a massive audience on Social Media Forums and Groups that you can get for the specific niche you are targeting. A good place to target your marketing on Social Media Forums is LinkedIn, as people are usually looking for industry-related questions and reviews.
Because it is a great way to target people in your industry, you can create a niche for your business and use it to create a huge social media following. Investing in WordPress Social Media Campaigns – Social media campaigns have become an integral part of every marketer's marketing strategy. Today, a professional can use Social Media to target and convert their audiences in the best way possible.
People like connecting, sharing information, and discussing things in groups. Facebook is by far the most popular group creator with more than 1.37 billion active users. On average, Facebook users share more than 200 posts per day. LinkedIn is the second-largest creator of active users in the world.
According to TechCrunch, in 2016, over 230 million people logged into LinkedIn each month. Video, Audio Video, and Audio content are fast becoming the new trend in Social Media. Over 60% of active users today like to consume information and entertainment video clips online. This is why Facebook Live and Instagram stories are gaining huge popularity.
This type of social media channel works effectively for conducting peer-to-peer or customer-to-company conversations and interacting with colleagues, peers, customers, friends and family. A lot of businesses and companies participate in Forums and Groups in order to connect with their target audience and drive more sales.
The question is how can you connect with a lot of people in your chosen Social Media network? Facebook Groups, in my opinion, work better than forums, as the difference is striking. First, the ease of joining Facebook Groups is great as it is accessible to everyone at no cost. Second, the platform allows the registration of more than one group in a way that the members can share ideas and content in a better way.
Are You Tired Of Scams?
Online Communities And Chat Rooms
Online Communities are not exactly another form of Social Media channel but they are an excellent marketing tool for both small and big businesses. This is because a significant number of people can be reached and engaged over the internet.
Besides, such a mode of social media has the advantage that people can ask questions and get answers from others in a quick manner. Advertising and Sponsorship – People have started paying more attention to social media advertising and sponsorship. Even though there are both monetary and non-monetary forms, companies are advertising their brands online using influencer marketing which is more effective and profitable.
Chat rooms are one of the biggest and oldest forms of Social Media networks. Their primary role is to provide a virtual community for people to discuss their personal interests and to connect with other like-minded people who share the same interests. Facebook launched Facebook Pages in 2009.
These were people's Facebook profiles that were made public. At present, Facebook is considered one of the most widely used Social Media platforms. Social media channels, especially Facebook, play a significant role in social listening, in general, and in targeting and converting prospects, in particular. Content Marketing Media buys are becoming more and more creative and targeted.
Using online communities is a great way to make your business connect with customers at their own pace, in a face-to-face meeting. People can discuss any type of issue related to the product or service of your company and it's completely anonymous. Chat rooms also allow users to share their opinions on your product and make comments related to it.
Users can also ask you for more information and discuss any of your related industry-related issues. Collaborative products and services platforms are quite simple to use and are ideal for small businesses to grow and expand their reach. They are easy to use, share and help to create larger and more rewarding opportunities.
Online Encyclopedias
In this category, people find Facebook and Twitter to be of equal importance. However, if you are marketing to senior citizens, you have to find out that Twitter is much more suitable to use in order to convert prospects. Meanwhile, Facebook allows the users of medium to display pictures, videos, and personal messages.
They can easily share and direct their attention to you on Facebook. This platform allows the content marketers to showcase the visuals of their brands and get the visitors of Facebook to share the content to their social circles. Large media companies are one of the customers who turn to Facebook and Twitter to market their publications or videos. However, small and medium-sized businesses often face the difficulty of having access to high-quality Facebook ad space.
Like Facebook and Google, online encyclopedias are also now an important channel for business. Online encyclopedias are not just the pages of Wikipedia, but a platform where anyone can share knowledge and information. It gives a platform where a variety of people, schools, blogs, videos, memes, and other content can be shared with users.
Other social media channels such as YouTube, Mixi, Instagram, and Blogs are also an important part of your marketing strategy and play a vital role in making your marketing campaign successful. Use these channels wisely to reach out to your targeted audiences. New Form of Media – People are getting more and more attracted to News and Information on Social Media.
The concept of publishing, being available on the internet, and making it free, are some of the reasons why people are now visiting online encyclopedias and reading the information that they provide in a highly convenient manner. The following are some of the most frequently used websites that are useful for learning on the internet:
Wikipedia
Esri.com
WorldWideWeb.org
Gmail
The Huffington Post Online Classes
Online classes and tutorials are available in different subjects to help people learn at their own pace and on their own schedules.
Social Media Marketing Management Tools
Sites like Followerwonk help you to focus on your top 25 most valuable followers. This allows you to keep track of their activity and provides insight into their behaviour. By implementing these powerful tools, your focus can shift to effective and engaging marketing campaigns. The Drip Marketing tool allows you to create drip marketing campaigns.
This form of social media marketing increases your chances of getting noticed by your audience. By implementing this type of marketing, you can strengthen your engagement and increase conversions. Inbound marketing tools are very useful for businesses that want to be found by their customers. These tools include personal website builders, MozCast and Semrush.
Some tools are used for maintaining social media accounts and for monitoring and optimizing the content on the channels. While some tools let you filter the posts by clicking on certain filters, others are for managing multiple profiles of a brand, monitoring its social media activity, and for sharing content with followers.
Social Media Analytics – Analytics helps a business or a marketer in achieving maximum reach for his or her products or services, hence making it relevant for the target audience. It helps a company or brand in identifying the best marketing channel for reaching the target audience.
Conclusion
Social media has become a business tool that is being used to convert leads and customers into loyal customers. With the coming of 2017, social media marketing has become a well-known word in marketing circles.
With so many options for social media marketing, it is really important that you have a well-designed social media marketing strategy. For that, you should ensure that you put the right channels in place and make sure that you understand the differences between each social media channel.
I trust you enjoyed this article about the Different Types Of Social Media Platforms. Would you please stay tuned for more articles to come? Take care!
JeannetteZ
Want to Learn How to Build Your Own Home-Based Online Business & Start Making Money Online From Your Comfortable Couch?
Try Wealthy Affiliate!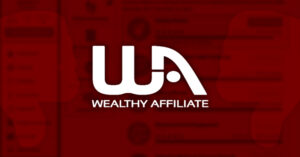 Your Opinion Is Important To Me
Thoughts? Ideas? Questions? I would love to hear from you. Please leave me your questions, experiences, remarks, and/or suggestions about the Different Types Of Social Media Platforms in the comments below. You can also contact me by email at Jeannette@WorkFromAnywhereInTheWorld.com.
Here are some of my favourite blog posts:
Top Types Of Social Media Content To Create
What Are The Best Instagram Features?
How To Write A Good Instagram Caption
Top Ways To Increase Instagram Followers
How To Make Money With Instagram