Untold Facts About Social Media
Untold Facts About Social Media
Today, social media are one of the most critical aspects of our lives. It doesn't matter whether you are a student, teacher, carpenter, barber, etc. It would be best if you relied on it for many of your daily tasks. Do you want to advertise your business? Do you like to learn a new language? Do you have a skill, and you want to make money with that?
All these possibilities are available on social media. Social media platforms are not just entertaining hubs. They are central to our lives. We use them to buy or sell, communicate with family and friends, get the latest news, and finally spread our ideas.
They have been around for several decades and have turned our society upside down. However, there are many facts people usually miss! That's why they don't appreciate enough the incredible power of social media.
Which one are you using? How many social accounts do you have? Are any of them banned in your country? Which one is the best for running a business? The answer to these questions varies from place to place and depends on different parameters.
In this article, we are going to learn some exciting and untold facts about social media. So, let's start with a simple definition of social media and then introduce some of the most popular ones. Then, we will discuss each of these platforms' facts in 2021.
What Are Social Media Platforms?
Social media are communication tools. They help their users share their ideas, discuss with others, promote commercial or social objectives, or express novel lifestyles. Whether it is a website or an application, social media should have at least four characteristics as follows:
Social media are applications that rely on their users' activity. It means that social media are alive as long as users are producing content. That's the definition of Web 2.0 Internet which allows applications to be built and kept functioning when users participate in some activities.
Users mainly produce content. Just check out Instagram and YouTube. Millions of videos and photos are generated, posted, and finally shared in these communities every day. Depending on the context, this content could be any type, from commercial and business-related to sports and health.
Service-specific profiles are created by users and then maintained by the social-media organization.
Networking is one of the most vital aspects of social media. Social media lets people communicate with each other and expand their circle of friends and colleagues.
Accessing social media is possible through smartphones, desktops, laptops, or web-based apps.
What Are The Most Popular Social Media Platforms Worldwide?
Considering the number of users, Facebook, YouTube, WhatsApp, Facebook Messenger, Instagram, WeChat, QQ, TikTok, Douyin, and Sina Weibo are among the most popular social networking sites globally. The first five sites are American, and the last five are Chinese.
What Are The Advantages Of Social Media?
As we said earlier, social media have made our lives much easier in communication, shopping, teaching, learning, etc. But what are their general advantages? Let's count the most important ones:
Reaching Large Audiences
With social media, you can be heard by hundreds, thousands, or even millions of people across the globe. For example,
You want to sell your products. You can find your targeted niche easily on social media.
You know the Korean language very well and want to start your teaching career, find your students on different platforms, and teach them.
You want to find investors on your inventions, make a short video, post it on YouTube, and people will come to you.
The more original your ideas are, the faster your find people who are interested in you. A fascinating fact in the US is that from all adults who have access to the internet:
68% use Facebook,
36% use Instagram,
29% use Pinterest, and
27% use Snapchat.
Having A Direct Connection With Your Audience
Another great advantage of social media is giving you the option to directly communicate to people who might be interested in you and your products or services. It is essential these days for businesses and managers to have a close relationship with their audience.
Having a direct connection with your audience is not just about sending and receiving texts via messenger applications and emails. Knowing your audience means you have to understand them very well. Social media let you analyze their behaviour and act accordingly. And, yes, you can get very insightful and practical feedback from the audience after releasing a product or service.
The Possibility Of Creating Organic Content
What is green content? Let me put it this way! Green content warrants your online presence for many years. It makes your brand or business compete! Let me give you an example. Imagine that you are the manager of a company that produces software.
A green content for your business will be tutorial videos about working with famous software such as Photoshop, Corel, etc. Why do we call this content green? Because even after 5 years, this content will be helpful for people who want to use Photoshop, Corel, etc. If you just put your company's logo, your brand will stay on the internet as long as people share it on different social media.
Having Access To Paid Advertising Services
With social media, you will be able to advertise your brand more effectively. Why is it the case? Why is advertising so successful on social media? Well, we can count two main reasons. First of all, there are too many people on social media. So, thousands or even millions of users are waiting to discover you and your products for every product and service. So, you naturally don't have any problem finding customers.
Even the weirdest products will have their niche on social media. The second reason is the approach social media use to advertise. They can target their audience. Let me give you an example. Imagine that Valentine's day is near, and you are looking for an opportunity to experience sharp growth in your perfume production line.
So, the target audience of your product will be people between 18 to perhaps 35 years old, both male and female, right? You don't need to advertise your product to children or teenagers because it would waste time. Also, you don't want to start advertising two months before the occasion. Social media set up all these parameters, including time and audience and then advertise! Cool, right?
Building Your Brand
Every time you post something online on your social accounts, you are practically branding yourself. When you put the name of your brand or its logo in the content you create, you are increasing your chance of getting seen by visitors. And that's precisely when branding happens.
Driving Traffic To Your Website
You might have a website that doesn't receive a review as frequently as you wish. However, you can leverage your social accounts to bring up your website too. For example, if you sell shoes on your online store website and nobody buys from you, you can advertise its link on social platforms and direct people to it.
Sometimes, there is no problem with your products or services at all. It is just a lack of visibility. When people start seeing your website's link everywhere, eventually, they will click and enter your website. Then, it is just a matter of showing them high-quality items and making them excited to purchase.
Evaluating Your Performance
Another gift of social media is that they let you criticize and improve yourself all the time. Many of these platforms are equipped with good analytical tools that tell you everything about your performance. For example,
What time of the day is the best time to share a Live video?
Which topics are receiving the highest amount of attention from your visitors?
What product has been sold the most over the last year?
And so on. By knowing the answer to these questions, you need to avoid what's shown to be not interested and what's proved to be loved by your specific visitors.
Are You Tired Of Scams?
Well, social accounts look great! According to statistics, Instagram, YouTube, Facebook, Twitter, and TikTok are among the most popular social platforms in 2021. Now, we are going to review exciting and untold facts about each of them.
Untold Facts About Instagram
Instagram is one of the oldest social platforms. You might not know this, but it hasn't been so successful from the beginning. Let's review some facts about Instagram which are often missed.
Did you know that in the beginning, Instagram had gained about 25,000 users on Oct 6, 2010? It was the first day of Instagram's establishment.
Interestingly, Instagram was supposed to be named Codename, but the founders changed their mind before releasing it and changed it to Instagram.
What does the word Instagram come from? Well, Instagram is a combination of two words, Instant camera and telegram.
A Picture of a dog was the first posted content on Instagram, done by one cofounder.
Fake accounts are one of the main problems with many social platforms. The same is true with Instagram, as nearly 8% of all users are fake. So, the next time you see somebody who has millions of followers, think twice.
Pizza is by far the most favourite food on Instagram, followed by sushi and steak, not good news for all those vegans and vegetarians out there.
This is a strange fact! Experts always suggest using more hashtags because it, as they say, leads to better engagement. However, a study has shown that posts with only one hashtag received a 12.6% higher engagement rate on average.
Instagram is an excellent place for businesses to advertise and people who do the advertising. That's why there are over a million advertisers are active on the platform.
The US, Russia, Turkey, Brazil, and the UK have the highest number of followers on Instagram.
Did you know that nearly 30 million businesses are present on Instagram? The most famous brands active on Instagram are National Geographic, Nike, Victoria's Secret, 8GAG, and Nike Football.
The amount of content being created and circulated is enormous. For example, since 2018, there have been nearly 45 billion photos shared by more than a billion users.
People usually use hashtags under their posts to make them searchable. The most frequent words searched on Instagram are loving, Instagood, me, cure, and follow.
Stories are great and popular features on Instagram. The number of Stories being uploaded every day reaches nearly 100 million.
More users who are between 18 to 29 years old use Instagram compared to other age groups.
Untold Facts About YouTube
Now, let's talk about one of the most extensive and most diverse websites in the world. YouTube is the best place to find videos about practically everything. Let's take a close look at some untold stories about YouTube.
Let me start with one of the most interesting facts! What was the original idea behind YouTube? It is bizarre but true. YouTube was first designed as a dating site. People were supposed to take a video of themselves, introduce themselves, talk about their ideas and eventually post it on YouTube for others who might have the same ideas. Perhaps, that explains why YouTube was started on Valentine's day, 2005.
YouTube has been one of the main reasons why Google has been outstanding in terms of making money. Listen to this to be shocked. In just one and a half years after establishing YouTube, Google made over 1.65 billion dollars.
YouTube hasn't always been so professional in appurtenance. There are more than 90 versions of YouTube with different coding and stuff.
Cable channels are viral in the world, but not as much as YouTube channels. Yes, that's popular YouTube is.
How much content has ever been stored since its establishment? Well, let me say it in a way so you can understand it. If you start watching YouTube today and keep watching 24 hours a day, unfortunately, it will take you 57000 years to finish! So, perhaps, you can understand how informative YouTube can be.
Nearly half of people who watch YouTube are regular users since they check on YouTube every day.
Also, every day, as high as 5 billion videos are played and watched by YouTube users.
It is one of the most suitable advertisements as nearly 2 billion people check it every month.
PayPal was the first organization that supported YouTube to be launched in the first place.
Since 2007, users have been able to advertise on YouTube. Initially, YouTube became so international and widespread that the YouTube managers decided to give authority to different counties for using top-level domains specific to their regions.
YouTube is one of the most censored platforms around the world. It doesn't have pornography or this kind of topic. However, many countries have banned it due to the level of freedom and knowledge provided by YouTube.
Thanks to all those billions of subscribers uploading videos every second, YouTube is the second biggest search engine in the world, right after Google. It is amazing! It has only videos, but it is still comparable to Google.
US citizens are watching YouTube more than any other citizens worldwide by Saudi Arabia. Interestingly, YouTube, unlike Facebook and Twitter, is not banned in this country.
This is a fun fact! Have you seen people searching "how to do" or tutorial videos every day to learn something new? However, strangely, how to kiss and tie a tie are the most searched tutorial videos.
The first politician that entered YouTube was Tony Blair, who created his account in 2007.
This is another unexpected fact about YouTube in Germany. According to statistics, 600 out of 1000 most viewed YouTube videos are not allowed to be played in Germany.
What do you think about the most extended video ever uploaded to YouTube? Two hours? Four hours? 10 hours? You are wrong! It is 571 hours which is equivalent to 23 days. That's very strange.
The video clip of the soundtrack Hello by Adele got popular very fast. Over 88 days, more than 1 billion users watched her video clip which was on fire. Do you remember it?
Untold Facts About Facebook
Facebook! The most popular social networking site in the world! Although it is very famous everywhere, I bet there are still many facts you don't know about it. Let's talk about a few of them:
Usually, social platforms experience rapid growth as soon as celebrities join. The same happened for Facebook as well after the first celebrity joined. Do you know who they were? Well, he was Al Pacino! What an idol.
Paypal that invested in YouTube did the same with Facebook too. In 2004, when Facebook was not a big thing, Paypal invested like 500k dollars. Later, Paypal sold Facebook for more than a billion dollars.
Facebook wasn't always as interactive as you are seeing it today. In the beginning, it was based on the peer-to-peer file-sharing system called Wirehog.
Another wired and perhaps funny question. Why is the colour of Facebook's first page blue? Is it because the founder, Mark Zuckerberg, likes the colour blue? No! this is not the reason. Mark has problems detecting red and green colours. It is a disease called red-green colourblindness. That's why he chose blue as the primary colour.
The like button in Facebook wasn't always named this. In fact, in the beginning, it was named Awesome button but then was changed to Like.
Let me finish this part by saying that Facebook has been one of the most influential companies in terms of economic impact. In 2014, their impact was calculated as high as 227 billion dollars.
Untold Facts About Twitter
Now, we are going to finish by reviewing some strange facts about Twitter.
The FBI is using a book to teach its crew about the slang language of Twitter!
What's that little bird name? It is Larry.
Twitter is blocked in many countries, including Iran and China.
Many people register on Twitter but never use it! According to statistics, nearly 50% of all users on Twitter never tweeted.
Twitter was a total failure for nearly a year because it didn't make any money.
This is one of the rarest platforms where a politician like B. Obama has the highest followers. However, there is always a celebrity on the top. Katy Perry is the second most popular figure on Twitter.
Like any other social platform, visual content such as videos and images gets 5 times more engagement than written posts.
Currently, Twitter is one of the wealthiest platforms in the world as it can be governed and managed for more than 400 years with the money it has in the Bank now.
Unlike what many people might think, hashtags were invented by a guy named Chris Messina, not Twitter.
Conclusions
Social media are helping us experience a happier and more productive life. They let us leave our limitations and communicate with each other instantly. Every aspect of our lives has been impacted by some of the biggest platforms like Facebook, Twitter, YouTube, Instagram, etc.
Although you might think you know everything about them, there are many unrevealed aspects of these platforms that are yet to be told and discovered by the public. We tried to tell you the most interesting facts about YouTube, Instagram, Facebook, and Twitter in this article. I hope you enjoyed this article. We will get back to you asap.
I trust you enjoyed this article about the Untold Facts About Social Media. Would you please stay tuned for more articles to come? Take care!
JeannetteZ
Want to Learn How to Build Your Own Home-Based Online Business & Start Making Money Online From Your Comfortable Couch?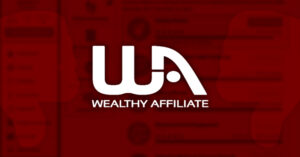 Your Opinion Is Important To Me
Thoughts? Ideas? Questions? I would love to hear from you. Please leave me your questions, experiences, remarks, and suggestions about the Untold Facts About Social Media in the comments below. You can also contact me by email at Jeannette@WorkFromAnywhereInTheWorld.com.
Here are some of my favourite blog posts:
Everything You Need To Know About Social Media
What Is Commun.it And How To Use It Effectively
The Importance Of Role Models On Social Media