Best Ways To Advertise Your Business Online
Best Ways To Advertise Your Business Online
Your business requires consumers to exist and develop. You must advertise your business to get clients. Choosing between a flyer, a brochure, a postcard, or an advertisement in the neighbourhood newspaper was the option back in the day.
However, there are countless opportunities in today's digital environment.
As a result, if you're having trouble deciding how to promote your company or even just what your alternatives are, you're (a) not alone and (b) in the perfect location.
Whether you have a large budget, a little budget, or some extra cash, I'll explore the 20 best strategies to market your company in this piece.
You must advertise if you want to differentiate your company from the competition and reach out to clients. Let's start with the most prominent platform: Google.
How To Use Google To Advertise Your Business
It makes sense to use Google to advertise your company. It's one of the finest ways to reach customers actively looking for solutions, with more than 90% of the market share. The following are the most effective techniques to use Google to promote yourself:
1. Your Google Business Profile Should Be Created And Verified
Your Google Business Profile, which Google refers to as your Google listing, is what enables your company to appear in Google Maps results, the local section of Google Search results, and the right-side Knowledge Panel in Search results when a user types in your company name (we're looking for original business names here!).
This free listing needs to be prioritized as Google becomes more adept at tailoring its results to the searcher's location.
Verifying ownership of your listing with your free Google My Business account is essential when using your business profile to market your brand. As soon as you take control, you may optimize your listing to rank better in search results and for more precise queries.
Your company is essentially advertising itself 24/7 if you rank on Google Maps or appear in the Local Pack of normal results pages (as seen above). Even better, you may publish posts immediately to your Google listing, displaying enticing special offers to your audience at a moment when they are highly motivated.
2. Obtain A Website
Regardless of how outdated your company or clients may be, a website is an essential piece of marketing assets. Both present and potential clients visit your website first.
Even if people find you on social media or Google, they will still want to visit your website since, like your Google listing, it works round-the-clock to advertise your company.
The story of your company and what you offer, contact information, and a reflection of your brand's personality and distinctive qualities are all found on a good business website, which also functions as a promotional tool in and of itself.
However, a good business website is also crucial for evaluating and enhancing the effectiveness of your other marketing strategies.
For instance, you require landing pages on your website when you run advertisements. You should link to your website's main page whenever you share useful content on social media.
Your website now has access to all of your marketing channels, allowing you to use analytics to determine which tactics are most effective and learn crucial details about your audience.
Even though there are free ways to set up a website for your company, if you are serious about marketing your company, you almost certainly need to shift to some type of paid website.
For your business to flourish, it's crucial to have your own domain name, a polished appearance, and the flexibility to expand and add features as necessary.
3. Implement Search Engine Optimization (SEO)
One thing is for you to advertise your company; another is for Google to advertise your company. A series of techniques known as SEO help your company conform to Google's ranking algorithm.
However, as this algorithm has developed to employ user behaviour and machine learning to generate the most precise and high-quality results for searchers, optimizing for search engines is actually just optimizing for searchers—particularly those looking for what you have to offer.
SEO is a variety of strategies that work together to raise your ranking, not just one. You have the same possibility of appearing on Google's first page as major retailers do because to the excellent location-based results that Google offers, and you can do it for free! (With the obvious exception of the expenditures associated with acquiring a website.)
The greatest approach to market your business is for small businesses to appear on SERPs.
Using SEO to market your company includes:
Place pertinent (industry- and location-based) keywords on a few important pages of your website.
Creating consistent, creative content of the highest calibre with annotated photos.
Preserving security and quick page loads.
Google essentially promotes your company for you when it ranks highly in search results—not just to anybody but to those looking for what you have to offer. Nothing is better than that.
4. Set Up A Business Blog
Although we briefly mentioned it in the initial advertising plan, content is such a vital component of SEO that it merits its own category. LiveJournal for businesses is not what a blog is.
Sure, you can write a few pieces celebrating achievements and occasions, but a successful business blog creates informative posts using your brand's voice and relevant search terms for your potential clients.
Keywords are these queries and expressions, and the more material you develop with these keywords in mind, the more chances you give your company to appear in search engine results. Any of the above can make for excellent blog posts:
Instructional posts and how-to guides
a list of techniques and resources (top 10, 5 best, 3 crucial, etc.)
Q&A or interview report with a subject matter expert
pieces of leadership
Examples of sample posts
Guest articles
Case studies or client testimonials
Seasonal positions (such as this one)
Consider using these tools to research keywords and write blog posts that are search engine friendly:
Free Keyword Resource from WordStream
Just what is SEO Content? A Manual for Writing Content for SEO
Tips for Blog SEO for Non-SEOs
5. Publish Your Content
The ideal marketing tool for a business is a blog that demonstrates your subject matter knowledge, openness to feedback, and sincere desire to assist your audience.
Thus, promote your posts rather than just posting them. To help you get leads, you can share them on social media, through email newsletters, or even as downloaded instructions.
Even better, if you create material with shareability in mind, your blog articles will probably be seen by other trustworthy websites, who will mention and link to your site on their website or social media feeds, marketing your business for you.
Remember that the more visitors your website receives, the more crucial it is to ensure that your information loads swiftly. A CDN can guarantee that your content is delivered swiftly for large and/or expanding websites. There are many choices available, such as the CDN option offered by HubSpot.
6. Utilize Google Ads
Despite being one of the best marketing techniques, SEO is a long-term approach that can take weeks or even months to yield benefits.
If you have the funds, Google Ads is the best option for more instant exposure. Above organic and local listings, Google Ads advertisements appear at the top of search engine results pages.
Furthermore, Google is by far the most widely used search engine out there, not just because it commands the highest proportion of search engine traffic but also because of its high level of versatility, ad-creating tools, and comprehensive performance analytics.
An optimized campaign is worth the cost, even though learning Google Ads takes time and involves a lot of trial and error. The Search Network's text ads and the Display Network's branded banner ads are two ways to advertise on Google. Follow our detailed guide on running Google Ads if you're ready to start.
Use our Free Google Ads Performance Grader to assess how your campaigns are *really* doing if you already run Google advertising.
Customers frequently use online directories to find and evaluate companies that meet their unique demands.
It's not unusual for your profile page or your company name to appear on the first page of Google, thanks to one of these domains, because they tend to be popular, established websites with high domain authority.
Web listings can improve your online presence and promote your company to close-by, motivated clients. They don't take much time to develop.
Local SERP listings are one of the best strategies to market your company.
7. The Creation Of Listings For The Top Directories
Smaller directory sites use data from larger ones, so by adding entries on the major sites, you'll probably also start to appear there automatically. A list of the most important directories is provided below. Although they are all free, there are frequently paid choices for more advanced functionality.
Search engines like Google
Yelp
Facebook
relevant specialty directories, such as TripAdvisor, Angie's List, etc.
Superior Business Bureau
Glassdoor
Even though Foursquare is no longer used as a social media network, many of platforms still use its data.
Red/Yellow Pages
Bing
8. Improve Your Listings
A listing can be created, but it must also be optimized. You may make your company more appealing and rank above rivals in searches by filling out all fields in your profiles, uploading images, and gathering reviews. Additionally, it's crucial to check that the data you provide in your listings matches your website's data.
Google may become suspicious about your reliability if there are any inconsistencies. Lastly, keep an eye on your listing and correct any errors that may appear as listings are auto-populated. Use the same page I linked to above for additional suggestions on improving your listings (but I'll link to it here just for kicks).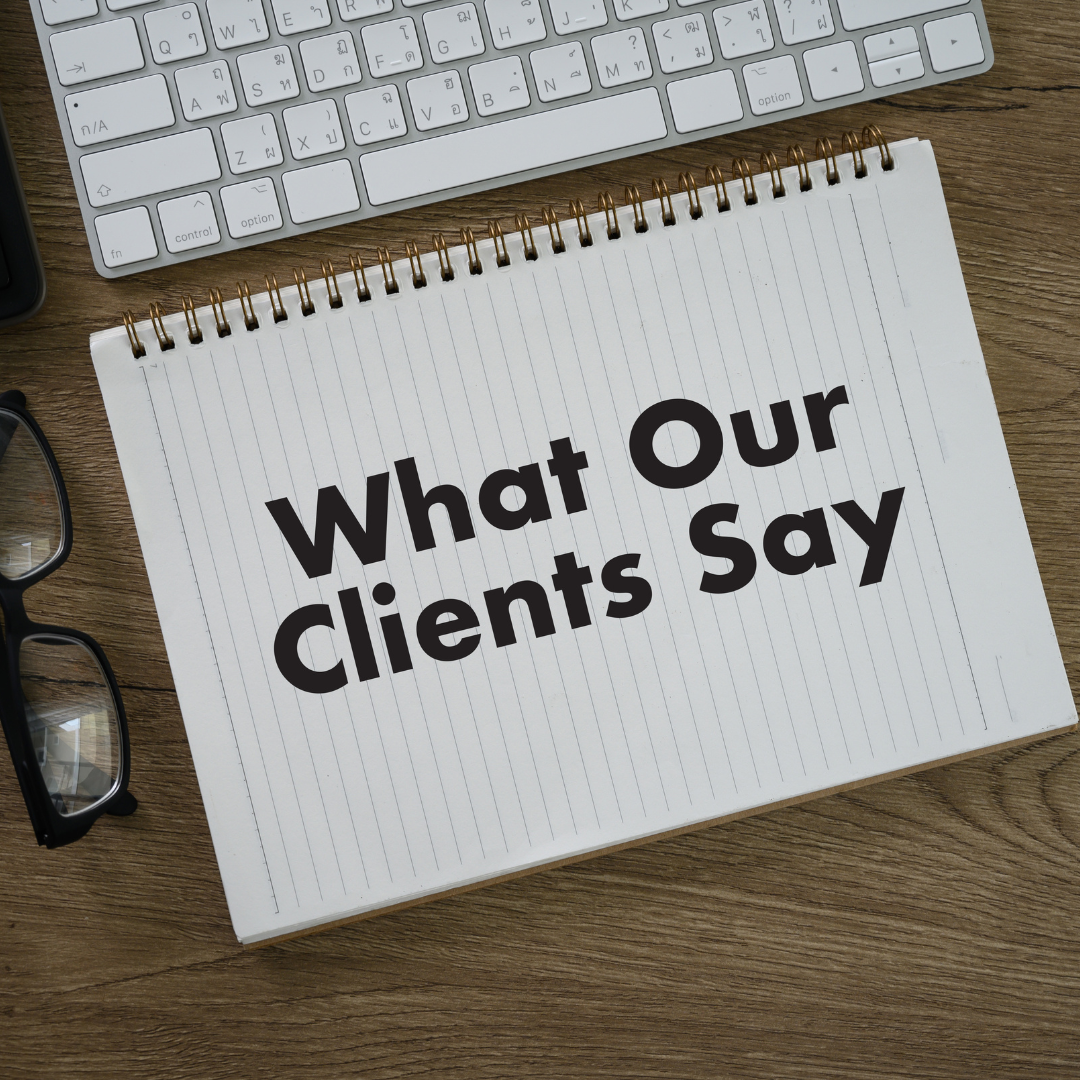 9. Check Out Online Testimonials
The importance of reviews for small and local businesses has already been emphasized, but they need their own area.
Word of mouth is one of the most effective ways to get the proper people to hear about your company. While reviews on recognized websites like Google, Facebook, and Yelp are excellent, testimonials on your own website are much better.
Because these websites contain safeguards against fraudulent or spam reviews, people are more likely to believe the reviews posted here than on any other website. These websites can boost your exposure. Reviews are also a significant ranking factor for local search results.
10. Observe Reviews And Respond To Them
Even if you didn't list your business, gathering ratings could still be there, as many web directories enable anyone to add a listing.
Make careful to claim your listings whenever possible, and keep an eye on these websites periodically. You can then comment on reviews, which is another fantastic approach to marketing your company.
You can not only respond to unfavourable reviews and even have them reversed, but your brand's values can also be revealed by how you respond to both positive and negative reviews, giving prospective customers a sense of what it's like to work with you.
Another cost-free method of advertising your small business is through social media. Although Facebook, Instagram, LinkedIn, and Twitter are the most popular social media platforms for businesses, you should also think about using other websites that may be more relevant to your industry, such as Pinterest or Reddit.
11. Putting Facebook First
Because it is the most popular social network online, Facebook, businesses may use it to connect with current clients and attract new ones. Depending on your sector, Facebook marketing for your company can take many different forms, but here are some fundamentals:
Create a Facebook business page with a call to action and your contact details.
To increase attendance at your events and promote them, use Facebook events.
Conduct Facebook live tutorials or behind-the-scenes peeks.
Run Facebook Live as one of the best free or low-cost strategies to market your brand.
And keep in mind Facebook advertisements, too!
Because you can target users based on information from their user profiles like their marital status, occupation, interests, and more, Facebook advertising enables you to access incredibly targeted audiences.
Make sure you're not wasting any money if you already advertise on Facebook by using our Free Facebook Ads Performance Grader!
12. Join LinkedIn And Participate There
LinkedIn has developed into more than simply a platform for posting your online résumé; it is now a place to participate in group conversations, connect with possible clients, create new relationships, and engage in general online networking.
Before conducting business with you, prospective clients can research you or your firm to learn how many employees you have and more about the qualifications of the staff members.
By contributing opinions to group discussions and/or sharing links to pertinent content on your website, you can also indirectly advertise your business on LinkedIn. Nevertheless, be out not to promote your work continually.
Are You Tired Of Scams?
13. Video Clips To YouTube
You may use free YouTube for video marketing to advertise your company. Using YouTube to promote your brand is great for interacting with potential consumers or clients.
You may use a good sales tool that you can publish on the main page of your website or send out in emails to potential customers by putting together a small overview video of your company and uploading it to YouTube.
You can also upload instructional videos, tutorials, or how-to to your YouTube channel to attract the attention of viewers looking for what your company has to offer.
Check out our article on DIY at-home videos for a list of many accessible options for creating videos. Additionally, you may include videos in your blog entries to improve your SEO.
Also, note that videos frequently appear at the top in search results for highly specific queries.
14. Promote On YouTube
YouTube advertising may be an investment that pays off if done correctly, much like the other paid techniques outlined in this piece. On YouTube, you may promote your business by making video ads that play before films in pertinent categories or by running text advertising that show up in search results:
15. Engage Your Instagram Followers
Instagram ranks third among all social media networks, despite being one of the more recent ones to be introduced.
Instagram uses many methods to engage your audience and market your brand thanks to its different publishing formats (permanent photographs, fleeting Stories, IGTV series, live sessions, Story Highlights, and more). You could:
Use hashtags to spread the word about your specials and sales to a wider audience.
Run competitions with a free or discounted good or service to create buzz (and obtain a list of leads to reach out to).
To distinguish yourself as a go-to resource, provide tutorials and assistance.
16. Tweet About It
Twitter is another free platform you can use to advertise your company online, particularly if your target market is people between 18 and 24. Building an audience usually takes a little more work, but if you consistently put in the time and effort, you can master the platform and reap its rewards.
17. Consider Using Pinterest
The fact that your photographs can connect back to your website gives a chance to advertise your business and increase traffic to your website, even though Pinterest's primary focus is on photo sharing.
For eCommerce companies aiming to target female customers, Pinterest is particularly effective (Pinterest users are heavily skewed towards the female demographic). If this describes your profile, you might consider becoming active on the Pinterest network.
18. Attempt TikTok
Despite being just a year old, TikTok has already eclipsed Twitter, LinkedIn, Snapchat, and Pinterest in terms of active users. It's an excellent video marketing platform for everyone, not just millennials, due to its simplicity in producing visually stunning videos with special effects.
You can use the platform straight away to post how-tos, tutorials, or behind-the-scenes videos, but you might also want to spread the word about your new Tik Tok channel on other platforms, like in the following example: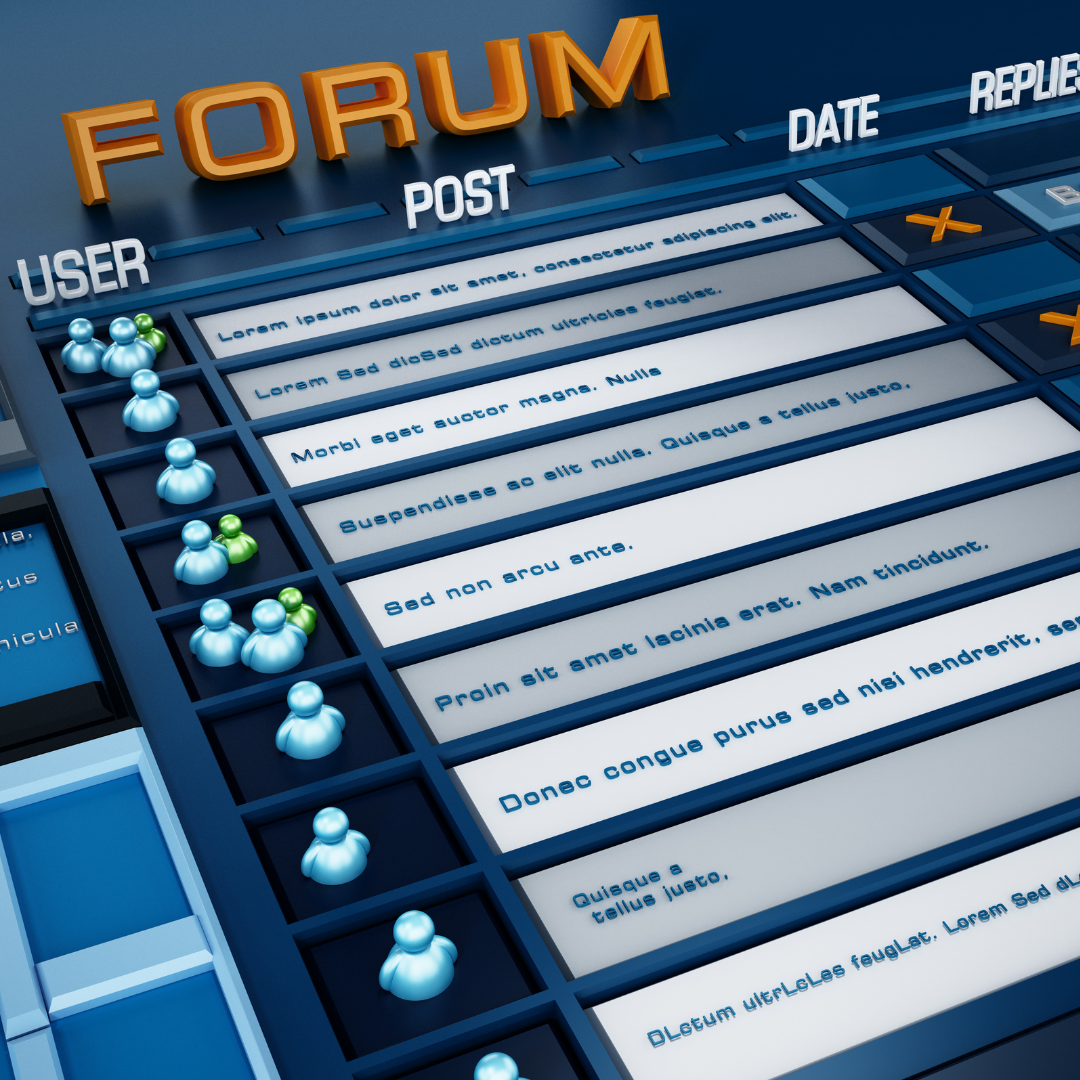 19. Join Online Forums
Giving others a helping hand is one of the best ways to get ahead. Join LinkedIn, Reddit, and Facebook groups and forums that are related to your company or sector, and provide individuals helpful tips and recommendations when they have issues or queries. (Of course, be sure your own profile information links back to your company.)
This is a fantastic method to establish sincere relationships with people who are relevant to your profession and to develop a good reputation. Most of the time, what goes around, comes around. As you assist one individual with their inquiry, keep in mind that a thousand silent people are watching you and will see your name and your actions.
20. Consider Working With Influencers In Marketing
Influencers are well-known figures in your niche, and your company can participate in geographically and niche-focused networks. Although they don't appear on the red carpet or host their talk shows, they are highly regarded, well-liked, and utterly trusted authorities in your field.
Being acknowledged or promoted by an influencer can help your company reach a huge, targeted audience because they have a large social media and/or blog following.
Influencer marketing is a cautious approach, though. Be sure to comment on, like, and share an influencer's material before contacting them, become familiar with their accounts across various social media platforms, and approach them with a clear request and something as valuable in exchange.
For instance, you might provide them with a month of sessions at no cost in exchange for a blog review and social media mentions. Or you might propose to create a top-notch guest article for their blog that will be helpful to their readers and include a link to your website.
Conclusion
Building a digital following and interacting with potential clients online can help you expand, regardless of whether you want to market an e-commerce firm or have a business-to-business (B2B) organization.
Employ analytics to understand your success and which techniques are most effective for you as you learn how to advertise your business online using these various approaches.
I trust you enjoyed this article on the Best Ways To Advertise Your Business Online. Would you please stay tuned for more articles to come?
Take care!
JeannetteZ
Want to Learn How to Build Your Own Home-Based Online Business & Start Making Money Online From Your Comfortable Couch?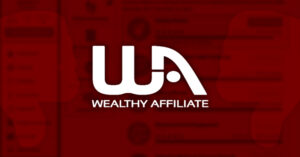 Your Opinion Is Important To Me
Thoughts? Ideas? Questions? I would love to hear from you. Please leave me your questions, experiences, remarks, and suggestions on the Best Ways To Advertise Your Business Online in the comments below. You can also contact me by email at Jeannette@WorkFromAnywhereInTheWorld.com.
Disclosure
This post may contain affiliate links. I earn from qualifying purchases as an Amazon Associate and other affiliate programs. Read my full affiliate disclosure.
You may also enjoy the following articles:
Wealthy Affiliate Review – Scam or Legit? The Truth Exposed
Best Ways To Become An Affiliate Marketer
Best Blogging Tips For New Bloggers
Ahrefs Keyword Explorer Review
Best Ways To Drive Traffic To Your Blog