How to Get 1000 Shares To Your Blog Post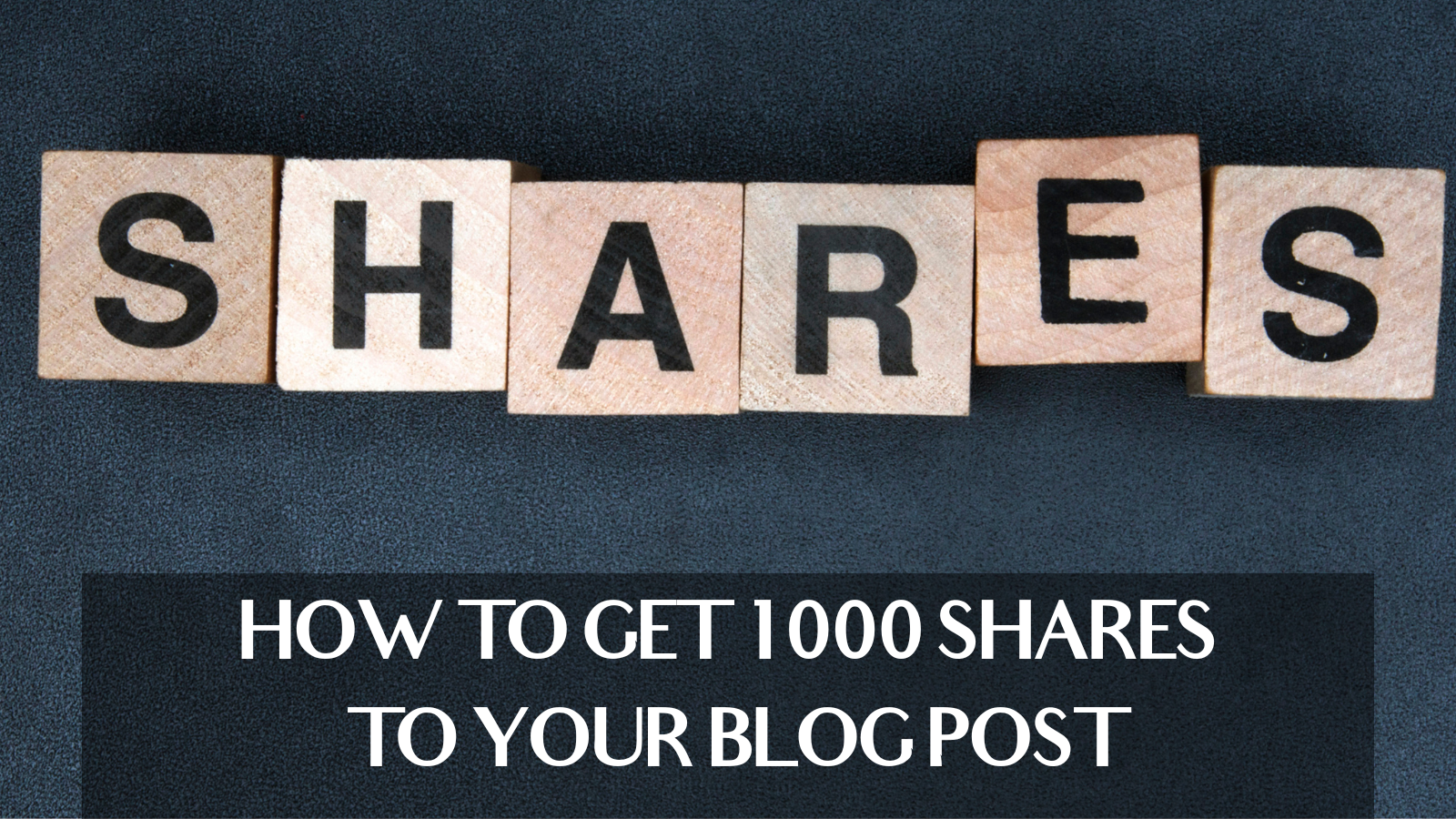 How to Get 1000 Shares To Your Blog Post
A blogger writes blogs since it's their passion, but they might become a bit down when their works don't get a lot of shares and likes. Yes, there is no question that this issue requires your attention. When no one shares your blog, it seems as if you are wasting your time by producing information that a large enough audience will never see.
If you blog or operate a blogging company, a small group of people—including your mother and close family members—is insufficient to expand the audience for your material. Here, you must adopt a better strategy to increase your blog post's exponential reach and readership.
This article is ideal for you if you're one of those people seeking efficient methods or approaches that will enable you to get the 1,000 shares you want for your next blog post. We have explored every potential approach you might follow to attain your objective.
Steps To Get 1000 Shares To Your Blog Post
1. Interesting Blog Name
Your readers will be drawn in by a catchy title, encouraging them to share it with their friends and family. Your blog's title significantly impacts how many people see it. It is, without a doubt, the finest method and will naturally raise your social media shares by 97%.
On the other hand, a poor title will not attract readers at all, and you will not be able to accomplish your objectives. The blogger has further incentive to work on it because of the titles' enormous influence. Keep in mind the following while crafting a title:
Blog names should evoke strong feelings in the reader.
User information and statistics to boost traffic & share rates.
To exploit the shares, include psychological triggers in your title.
Accentuate remarkableness
Use intriguing language to draw readers in.
Use blog title tools to elevate your inventiveness and sharing routine on social media.
2. Make Sharing Simple
It should be simple to share your blog. Said readers should easily be able to share the blog with others. Sometimes when readers get on a piece, there are no visible social network icons, which turns them off and prevents them from sharing. To arrange the symbols across the posts you wrote, you need to utilize the best plugin possible.
Make sure the social media icons are displayed. It's another crucial factor to think about. Check to see if your social sharing options are available. In addition, you should also run a second test to see whether they function correctly on your mobile devices. After all, many searches are now conducted on smartphones because people find them convenient and pleasant. You are one step closer to potentially earning shares if your blogging platform functions successfully across many devices.
3. Utilizing Social Media
The greatest approach to boosting blog shares is unquestionable via social media optimization, which is why it comes second on our list. Because it aids in its marketing, optimizing the material on your blog for social networking sites has become essential. A blogger's constant concern while posting a blog post is how to make it visually appealing enough to get more and more visitors to the website where the piece of information is posted. They will be able to share it as well.
When doing social media optimization, you may think about adding some code to explain it accurately. For instance, you may include information on Open Graph data that aids in characterizing your post on Facebook or other social media platforms. On the other hand, Twitter Card Information allows you to share information. You may use it to increase the Twitter marketing of your blog.
Using social media optimization testing tools, you may also examine or confirm the information stated in your postings. If you cannot perform at your best in obtaining 1000+ shares for your next blog, it will display the percentage score and assist you in further essential activities.
4. Google-Optimized Content
When you write material just for Google, you quickly slip the audience's notice. This method boosts your website's exposure on search engines and generates traffic. Additionally, many people on your website will read your material, which will boost the likelihood that it will get additional shares (if the content is high-quality & informative). You need to optimize a few elements on your website:
Title
Description
Headings
Page Title
Content
You may rank your website in a favourable position in the search engine in a few days by optimizing the components of your website. You can quickly achieve your goals with certain Google optimizations and high-quality content. You may read multiple SEO (Search Engine Optimization) blogs published on various websites to learn more about how to rank your website.
5. Disseminate Your Content Through Social Media Websites
Share your material widely on social media to quickly capture the audience's attention. The greatest strategy is always to emphasize self-promotion when your blog article is finished. Several technologies created especially for this purpose may be used to disseminate the information automatically. The ideal tool for automatically tweeting about our material is Twitterfeed. Isn't this wonderful?
6. Follow Your Sharing
You aim to increase the share count to more than 1K. Therefore, it's critical to monitor your progress. Knowing if you are getting close to your success point or not will be helpful. You have several options for tracking the blog article you shared in this situation.
In addition, you will benefit from knowing how much traffic that link brings to your website. Knowing your strategy's strengths allows you to continue working for progress and contented outcomes. You may also use this strategy in your next blog post or article to get more than 1,000 shares across other networks.
Steps To Take To Increase Consistent Shares On Your Blog
Before creating that fantastic article, these steps should be completed. Relationships take time to build, so you should start here.
Know your target market. You can't determine what people enjoy if you don't know who you're doing it for.
Recognize their preferences and needs if they are your ideal clients or audience.
Decide where your target consumer hangs out on social media and online groups, and build a positive reputation there. Later, we'll return to this.
Choose the kind of material your target audience will find engaging. Do they prefer substantial, informative pieces or biting commentary? You may use this to control the tone, number of words per post, format, and content.
Speak with influencers and industry leaders in your sector. Begin establishing connections with them. Be of assistance to them first. Accumulate goodwill with them.
Are You Tired Of Scams?
Produce Outstanding Content
You may start writing it now that you know your target audience and what they like.
Give your title the same amount of thought you give your post's body of text. Most people base practically all of their choice to click on a post on the title and meta information. Don't ruin a great post with a dull title.
Create it in a compelling media format that will appeal to your audience. It's not necessary to write blogs. You may utilize audio and video in place of or in addition to your writing. The idea here is to create it to appeal to your audience.
Do thorough research on the subject. Influencers and subject-matter experts are welcome. If you mention them, they could offer you some link love.
Make the content skimmable by breaking it up and using compelling graphics and an easy-to-read layout. Use tweetable text.
After your piece, include a call to action urging readers to share it or create a button with the same message.
Don't Forget To Promote Your Blog
It's an excellent concept to think that a well-written blog will be so worthy of readers that just uploading it would notify the world and draw thousands of readers. Said it is untrue. Here's how to properly advertise a blog if you want to grow it.
Recall the connections you made in the first section. How did you have time to do so much unselfish service? Members of these groups should now assist you when you share your work since you accomplished that. Make sure your groups are aware of your excellent article. However, do not assume that you can get into a group and put down stuff without first establishing connections. People despise that.
Recall the industry leaders and influencers you developed connections with as well? Do you still recall how you displayed your remarkable knowledge? Inform them that they were cited and ask whether they mind sharing. You may not even need to ask if you've developed excellent connections.
Make sure sharing is friction-free. On your website, use social media buttons. When promoting the content on your own social media accounts, use teasers.
Ask everyone you've interacted with and helped to spread the word about your article. This includes requesting that staff members share it.
Share it numerous times on your social networks. Pay attention to the best times to publish, and with each post, change the opening of your social media post. In this manner, it will seem new and not like you are repeatedly pressing the copy/paste key.
Every month, millions of blog entries are created, most of which get relatively few shares. If your website is one of these and you'd want to improve the number of shares and social media clicks your blog articles get, you've come to the perfect spot. I've included 7 practical techniques for increasing blog article shares below.
Make Your Material Longer
Longer postings get more shares, according to research. Less than 1000-word posts seem to get the fewest shares. It is thus time for you to move to produce larger, more in-depth blog entries if you have been writing short 500–1000 word pieces.
But be sure to stuff these blog entries to the brim with worthwhile material. You won't get more shares if you stuff it full of filler material only because you "have to," since readers won't want to share unsatisfactory material with their following. Choose subjects that you can write about in-depth and that are substantial. Additionally, make sure you thoroughly study the subject before you start writing.
Include Sharing Buttons
Including share buttons is another strategy that helps increase shares. They point out that readers may tell their followers about the piece. BrightEdge research indicated that tweet buttons on websites increase the number of tweets compared to those without. Consequently, include some sharing buttons on your blog entries.
Only include share buttons on networks already generating the most traffic if you want the greatest results. Limit them to 4 or 5 since adding more than that would confuse readers (as a consequence of having too many choices) and decrease the number of shares.
Additionally, include floating share buttons rather than simply placing them at the article's top and/or bottom. The buttons often appear on the side of the article are known as floating share buttons. These buttons function well with lengthy entries like the one above. And if you follow my first piece of advice and publish lengthier blogs, you'll also need these share buttons.
Shareable Content Disclosure
Hide your material and only make it visible if someone shares it as another technique to get additional shares. Doing this may increase your share count, particularly if you conceal high-quality information.
Post As A Guest
Guest blogging is another strategy that may increase the number of times a blog article is shared. Building ties with bloggers via guest blogging is beneficial. They will want to repay the favour by sharing your content with their followers. If you do a good job, do it well.
So, strive to provide at least one guest article every month. Leo Widrich authored many guest pieces when the Buffer blog first debuted, which helped it become one of the most popular blogs. He developed good connections with several prominent bloggers who pushed his work due to the guest articles.
Improve Using Images
Your blog articles may get more shares if you include images. As the survey above discovered, Facebook and Twitter users prefer to share content containing images. Since users may only share a page on Pinterest if it contains a picture, adding visuals can help increase your number of Pinterest shares. Add a picture with a resolution of 600 × 900 pixels for the best results, as network participation is most vital for photos of this size.
Utilize A Content Delivery System
A content distribution system is a program or website that allows others to locate and share your content. An example is Triberr. This website incorporates the feed from your blog. Therefore, when you import a post from your blog to the website, visitors may share it with their followers. The same applies to their postings, too.
Engage In Extensive Outreach
Additionally, it would help if you put a lot of effort into contacting influential people in your industry and requesting them to share your content with their followers. You may use a program like Buzzsumo for this.
Enter a URL for your article (which has already garnered many shares) in their search bar, then click Search. You will then see how often the post was shared and who shared it. Following that, you may contact each of them individually and request that they share your content with their followers.
Using Influencers
You should do influencer marketing if low blog exposure keeps you from blogging. Influencers are people who have a devoted social media following and are recognized as authorities in their industry. You will increase traffic to your platform and build a much better online presence after selecting your contacts carefully.
Can You Get A Content Article To Get 1,000 Shares?
Any piece of high-quality material may undoubtedly get over 1,000 shares, but this isn't the only aspect to consider; you also need to market the content for others to notice it.
Make A Catchy Heading
It's incredible how significant the title is. You probably noticed that I mentioned a number in the post's title. RazorSocial will often get twice as many shares because the title contains a number. It's pretty apparent what we're talking about, thanks to the post's title, which I wrote for the 60 Second Marketer.
Additionally, I've written the essay as a how-to guide so that readers may leave with precise, helpful information. I also utilize the dynamic headline analyzer's excellent tool for analyzing your headlines. You input your title, and the program will grade you on how well you will appeal to the reader's emotions. In conclusion, take your time choosing the appropriate title.
Make Sharing Simple
You don't need to perform all the sharing when you submit a blog article. It would help if you enticed site visitors to spread your material on your behalf. To promote sharing, you may utilize some awesome social sharing plugins, like Digg Digg or Flare.
You may configure social sharing tools like Flare to have a horizontal share bar at the top or bottom of your post or a vertical bar that scrolls with the user. We don't encourage our guests to share frequently enough, sadly. In my view, one vertical bar running over the top of the material is insufficient.
Social Media Marketing
The significance of this is rising in the social media sphere. When someone publishes a piece of material from your website on social media, you may add more details so the social media platform can understand the data better. For instance, you may add more Twitter card details when someone shares your work on Twitter. Additional content-related details, including a description and a picture, are provided in the Twitter card information. This may then be accurately shown on Twitter.
Improve For Google
You get organic traffic when creating content that ranks in Google search results. People will have more chances to share your material if this traffic increases. You may produce content that will rank well for specific keywords for many years.
Optimize Your Images For Pinterest
Many more people will post content on Pinterest if there is a beautiful picture and a simple mechanism. The images need to encourage visitors to return to your website.
Computerized Sharing
You usually want to distribute your material to certain outlets when you first compose it. Various friendly programs automate this procedure, including dlvr.it.
Manual Exchange
You would need to write certain scheduled pieces that you'll distribute to other channels since they might be channel-specific and won't work well with an automatic sharing strategy.
Send This To Your Email List
People who join your email list often do so because they like the information you provide. Notifying them of your most recent material may inspire some of them to return to it, where you can invite them to contribute.
Make Contact
In content marketing, everyone is always searching for quality material. So why not use the internet to connect with an appropriate audience and inform them about your material? For instance, if you've created content that is superior to what is currently available, discover the people who are connecting to it (using Ahrefs or a tool of a similar kind) and contact them to let them know about your work. Many of these businesses will change their link and link to your content in its place.
Conclusion
Because you are a blogger or someone who takes time out of your busy schedule to write, it is crucial to publish your work on websites so that others may learn about the ideas or views you wish to express. However, expanding your audience is complex, particularly if you desire more than 1,000 shares as quickly as feasible.
To assist you in achieving 1000+ shares for your current and future blog posts, we have covered the crucial aspects in this article. You may get the desired outcomes by making a few little modifications. Implement all of the methods mentioned above right now!
I trust you enjoyed this article about How to Get 1000 Shares To Your Blog Post. Would you please stay tuned for more articles to come? Take care!
JeannetteZ
Want to Learn How to Build Your Own Home-Based Online Business & Start Making Money Online From Your Comfortable Couch?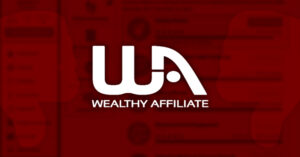 Your Opinion Is Important To Me
Thoughts? Ideas? Questions? I would love to hear from you. Please leave me your questions, experiences, remarks, and suggestions about How to Get 1000 Shares To Your Blog Post in the comments below. You can also contact me by email at Jeannette@WorkFromAnywhereInTheWorld.com.
Disclosure
This post may contain affiliate links. I earn from qualifying purchases as an Amazon Associate and other affiliate programs. Read my full affiliate disclosure.
You may also enjoy the following articles:
Wealthy Affiliate Review – Scam or Legit? The Truth Exposed
Growing Blog Traffic Using SEMrush
Best Long Tail Keyword Finder Tools
13 Best Image Optimization Plugins For WordPress
How To Optimize Blog Images To Load Faster