All About Google Analytics
All About Google Analytics
Overview Of Google Analytics
Many marketers struggle to generate traffic and leads, but data may be a lifesaver in these situations. Google Analytics can collect vast quantities of data about how people discover and use your website to provide useful insights. Google Analytics is compatible with its publisher and advertising solutions.
Versions Of Google Analytics
The platform comes in two different iterations. The best choice for individuals and small to medium-sized businesses is Google Analytics, free to use. On the other hand, Google Analytics 360 is billed monthly and is better suited for larger enterprises.
If you have the money, it may be a wise investment since it provides integration with Salesforce, sophisticated analysis, unrestricted access to data, data freshness, and many other advantages. In terms of various data gathering across websites, applications, and devices, the free edition is otherwise excellent enough to handle anything a small or medium-sized firm may anticipate.
How To Create A Google Analytics Account
You must have a Google account with a Google email address first and foremost. Only users with active Google accounts can view Google Analytics. The next step is to enroll in Google Analytics. But before that, it's essential to comprehend the layers and tiers of functioning on this platform and the Google Analytics hierarchy.
Organizations (Product Accounts And Users)
At the highest level, an organization is what the firm is represented by. For some products, one company may have many GA accounts. Organizations are optional and are mostly advised for bigger organizations.
Identities (Users)
Google Analytics may be accessed via an account. An organization may have one or many GA accounts. One account may be tied to managing one property, or one account can be attached to numerous properties, depending on how you wish to handle the connection between accounts and properties.
A website, a mobile app, or a gadget may all be considered properties. The properties you want to gather data from may be added to your GA account. A tracking number with a special ID that identifies the information connected to the allocated property will be sent to you. One GA account may store up to 50 properties.
Views
A view pulls information from a property and displays it to the user in a filtered manner that is determined. You will initially be given an unfiltered property image, so it's best to have it close to hand to see all the information. Filters may be added to many views that you can create. As soon as a view is deleted, the data cannot be recovered; thus, you should only do it if you are certain.
Permissions And Users
One GA account may provide access to numerous users at the account, property, or view level. Even access to each level might be limited.
The ability to manage other users, make views and filters, or read reports depends on the rights that a GA account has granted to a user. After learning about Google Analytics' organizational structure, you may proceed to set up your Google Analytics account:
Open a Google Account
Add a property to the account, along with its name, industry, reporting time zone, and website address.
Choose the kind of view (web or app) and give it a name before creating it from the menu. A home may have up to 25 additional views.
After the head tag on each site page, insert the designated global site tag. Instead of using a Tracking ID when dealing with an App + Web property, use a Measurement ID. Only a page template needs to have the GA tag included (and it will reflect on every individual page having the same header module). However, in the case of several pages kinds, you will need to do it independently.
Visit your website and explore it to confirm your activity in the Real-time GA report. It ought to display at least one customer.
Parameters For Measuring And Analyzing SEO Performance In Google Analytics
The two fundamental parameters of data are covered in this Google Analytics guide:
Dimensions
Dimensions are attribute-based data about a person, such as their name, where they are located, what device they are using, etc.
Metrics
Metrics are quantifiable variables that include information like the daily or monthly average of your app or website users.
Your dimensions and metrics will appear in rows and columns in a Google Analytics report. Additionally, you may adjust your size and measurements to meet your needs.
Using Google Analytics
Google Analytics includes various built-in audience groups to segment your audience based on factors like region, age, and other factors. Your visitor data will be automatically divided up by GA into various audience reports. You may personalize your target audience and segment it depending on your interests.
Segments For Google Analytics
In Google Analytics, a segment is a subset of your data. To make your analysis and decision-making process simpler and more structured, GA enables you to separate out and evaluate various subsets of data. To build your audiences, you may create segments. Four segments may be selected at once in Google Analytics, and the reports enable you to examine the data side by side.
Various Segment Types
Segment kinds may be constructed depending on:
Subsets Of Users
Those who have made a purchase,
Those who put something to their shopping carts but didn't finish the transaction,
Those who have subscribed to newsletters, etc.
Subsets Of Sessions
All sessions that come from a certain marketing campaign,
All sessions that add an item to the basket,
All sessions, where purchases have been made, etc.
Subsets Of Hits
Include, for instance, all hits where the purchase price exceeded US$40,
All hits where a product was added to a wishlist, etc.
You can be as inventive as you want with your segments and filters for users, sessions, and hits.
Users
The term "users" refers to everyone who uses your property.
Sessions
A user's interactions may be divided into one or more sessions.
Hits
During a session, interactions like page views, transactions, events, etc., are referred to as hits.
A Guide To Real-Time Reports From Google Analytics
The name pretty much speaks for itself. A real-time report captures and presents current user information and interactions. Real-time reports typically include the most recent five minutes of data. A superior selection of these will let you see the events of the last 30 minutes. The following are some uses for Google Analytics Real-time reports:
To determine how much traffic a new social media or blog post is generating
To get the user's current location, city, language, etc.
To find out how long a person spent on a certain page
To discover if a unique promotion or campaign is increasing your page visits and/or conversions
These could be instructive. The other GA reports are, however, far more so. But first, let's go further into the Real-time information that Google Analytics provides:
Location
You can see from which region your current viewers are coming, the page they are presently seeing, and how long they have been watching it in this report.
Traffic Sources
This report details the sources of visitors to your website, including direct URL entry, search engine results pages (SERPs), and other methods. This is a practical method of identifying the platforms that are bringing you the most traffic and learning where your audience is largely coming from.
Content
This report displays the website page visitors are arriving on and spending the most time on (time spent on a particular page). The report shows the page title, URL, and the proportion of people actively using the page. This report clarifies the types of material that are more well-liked by your website's visitors so you can capitalize on that information.
Events
You may designate any user activity as an event to track whether a user has downloaded anything from your website, subscribed to your email list, clicked on an advertisement, etc. You may completely customize it, and you can even filter the data to show just certain categories.
Conversions
For a firm, success ultimately depends on achieving your marketing objectives and determining if people are purchasing. You may use this report to monitor user conversions in real-time and decide which objectives and tactics produce the best outcomes.
Are You Tired Of Scams?
Google Analytics Audience Reports: A Guide
Google Analytics Audience reports provide a summary of user behaviour and statistics based on predetermined criteria for a particular site.
This report will be your go-to report if you want to know the total number of users and their actions on your website for a certain amount of time. Here, you may produce reports on your segmented audience. It is quite useful for determining the interests of the audience.
You may utilize the Google Analytics Audience reports effectively in two ways:
Before anything else, you must identify your target audience and divide it into useful segments.
Use the new GA Audience report tool to track how the audience reacts to your remarketing campaigns. However, the report won't provide information until you've enabled the demographics and interests reports and set up your audience in Google Analytics.
Contrary to what its name would imply, this report will let you see how many users there are at any given point of the month. This report provides information on audience retention. For a report that is more filtered, you may also apply segments as you choose.
Lifetime Worth
This study will help you understand the value of your users or customers over the long run. You may examine average goal completions, revenues, page visits, and more to assess what is and is not working for you based on the data collected here from social, direct, organic, referral, and other sources. The maximum data capturing period for the GA Audience Lifetime Value report is 90 days.
Cohort Analysis
You should focus on the Cohort Analysis report since it is unquestionably one of the most informative studies available. You may use this report to create a cohort for a certain event where you want to encourage clients to utilize their referral code and purchase your product or service. Then, you'll be able to see how many individuals are using the referral code to make purchases, what devices they're using, where they're from, how many people there are in total, etc.
Audiences' Feedback
That's correct! The audience is a part of the GA Audience report. Instead of providing you with a broad overview of the user behaviour data, it becomes more detailed, for example, by letting you access data for a particular audience group. It will examine the actions of a certain user or users.
Users Flow
This report demonstrates how visitors move throughout your website. This behaviour analysis will assist you in re-strategizing depending on the user kinds and filling the gap where users are losing interest.
A Guide To Acquisition Reports In Google Analytics
Google Analytics Acquisition reports providing information on how people arrive at and interact with your website. Direct, organic, social, email, referral, display, affiliate, sponsored search, and other sources may all be classified as sources for this report. According to Google, reports on Image Searches will soon be included in the Acquisition reports.
All Traffic
This section lists the sources and channels that drive the most visitors to your website. The user's behaviours, such as average pages per visit, bounce rate, and objective accomplishments, may then be shown.
Google Ads
The effectiveness of sponsored searches when you use Google Ads will be examined in this study.
Google Search Console
To get this report, you must link your Google Search Console account to your Google Analytics account. The performance of your website in organic searches is highlighted in this report. It includes click-through rates, impressions, clicks, and organic page rankings.
Social
The GA Acquisition The social report will demonstrate how people interact and take an interest in the material you provide on social media.
Efforts
You may assess the effectiveness of your purchased campaigns in this area and contrast them with your organic activities. Additionally, you can filter the report by campaigns, paid and organic keywords, cost analysis, etc.
A Guide To Google Analytics Behavior Reports
The data regarding user activities on your website, website search data, content, how quickly your page loads, etc. are all recorded in Google Analytics Behavior reports. They are useful for understanding the areas where your website is not operating well or as planned.
The Behavior Flow report demonstrates how a user navigates your website. This helps you determine which material on your website engages people and which does not.
Site Content
A study on-site content examines the following areas:
All Pages: This shows which pages on your site get the most visitors and user interaction.
Drills deep into the data on your website via subdomains and subfolders, or content drilling (For example, a website with a Blog subdomain can be further separated into subfolders such as Digital Marketing, Data Science, Business Intelligence, etc.)
Using landing pages, you may learn about a visitor's initial encounter with your website and determine whether or not those pages are engaging enough to convert visitors into leads.
The last page a visitor saw before leaving your website is shown on exit pages, which might help you determine which page on your website needs improvement.
Site Speed
This report lets you know how fast your website's content loads, and you can further filter it to find out more information about the location, traffic source, etc.
Site Search
With the help of this report, you can figure out what your website's visitors are looking for and adjust your content appropriately.
Events are specific user interactions with your content, as defined by you. An action might be downloading an eBook, viewing a video, completing a form, etc.
You may utilize this report to determine which events the users are most interested in and focus on those areas.
Publisher
If you have used Google AdSense or Ad Exchange to commercialize your website, you can utilize Ad Manager and Google Analytics to track your ad units' performance.
A Guide To Conversion Reports In Google Analytics
Conversion rates might differ from one firm to another. Users may wish to make an appointment if they own a hair salon. You want people to purchase your goods if you are selling them in an online store. If you run a news website, you'll want visitors to read several stories and spend a lot of time there.
Google Analytics helps you achieve these objectives by providing you with actionable information into the factors that led to conversions, the volume of conversions that occurred over a certain period of time, the devices that were used for conversions, etc. Setting objectives is the most important thing you can do. Next, you will read the following reports:
Goal URL
Using this, you can determine where conversion has taken place on your website.
Reverse Goal Path
You may observe the last three pages the visitor viewed before accomplishing the goal in this report. Thanks to it, you'll learn more about the typical route people take to accomplish a task.
Funnel Visualization
An e-commerce website would be the greatest place to discuss this report. Set your objectives in the following order:
Product page >
Add to cart >
Checkout >
Payment page >
Order confirmation page
If you see that most people leave the Payment page, you may want to investigate what is creating this problem there.
Objective Flow
Unlike Funnel Visualization, the Goal Flow report will include every session contributing to the goal's achievement. In contrast to the Funnel Visualization report, which only displays data from the moment of creation or modification, it will also show you whether a user has refreshed a page or gone back to the previous page, as well as all historical data.
Smart Goals
As the name implies, this report uses machine learning to intelligently show your data to identify your best sessions or those that are most likely to result in conversions. The data in this report is sparse; therefore, you'll get more knowledge if you manually build up your conversion reports.
Google Analytics In 2022: Current Situation
Over 80% of the top 10,000 websites on the internet use Google Analytics. You may use it to assess your website traffic, comprehend your most popular content, and track the conversions that visitors and customers are doing on your website. You may also utilize this tool to create audience segments for Google Ads' remarketing and other campaigns.
In a nutshell, if you work in digital marketing, you must utilize this platform. But in 2022, things seem a bit more hazy than normal.
Many marketers are debating whether to stick with the old Google Analytics 3 (GA3) property type or upgrade to the new Google Analytics 4 (GA4) property type as their primary analytics platform.
This is particularly relevant in light of Google's declaration on March 16, 2022, that GA4 will be our sole choice starting on July 1, 2023.
Here's a personal recommendation if you fall into the "confused" category: you should be utilizing both platforms now. To summarize the seven things you should do to get the most out of Google Analytics.
Conclusion
You likely realize how valuable the Google Analytics tool may be for your company or website now that you have a better understanding of its reach. If you're serious about keeping tabs on your company's online performance, Google Analytics is the place to be. Yes, it is vast, but it is also quite helpful, handy, and worth considering incorporating into your company's marketing plans.
I trust you enjoyed this article on All About Google Analytics. Would you please stay tuned for more articles to come?
Take care!
JeannetteZ
Want to Learn How to Build Your Own Home-Based Online Business & Start Making Money Online From Your Comfortable Couch?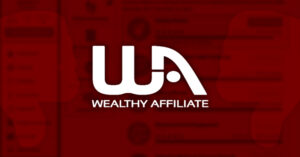 Your Opinion Is Important To Me
Thoughts? Ideas? Questions? I would love to hear from you. Please leave me your questions, experiences, remarks, and suggestions on All About Google Analytics in the comments below. You can also contact me by email at Jeannette@WorkFromAnywhereInTheWorld.com.
Disclosure
This post may contain affiliate links. I earn from qualifying purchases as an Amazon Associate and other affiliate programs. Read my full affiliate disclosure.
You may also enjoy the following articles:
Wealthy Affiliate Review – Scam or Legit? The Truth Exposed
How To Set SMART Goals To Grow Your Business
How To Build A Business With Your Blog
Mobile Websites vs Desktop Websites