How To Set Your Rate In Freelancing
How To Set Your Rate In Freelancing
Why Is It So Difficult To Set Fees For Freelancers?
The dilemma of how much to charge is one that all freelancers confront. Understanding your value, target clientele, and the wider competitive market are all important components of any pricing strategy.
If you set your charges too low, you risk losing money and not being compensated for the services you provide. If you set your charges too high, though, you risk losing business to competing freelancers who charge a lesser fee.
Setting rates isn't only a problem for new freelancers. It's critical to examine your pricing on a regular basis to ensure that they remain consistent with the value given while keeping competitive in the market.
As a freelancer, you have the freedom and flexibility to adjust your charges whenever you choose. The price you decide on isn't fixed in stone. As a result, don't overthink things. This post will teach you tactics and suggestions for determining a price that you feel comfortable charging.
How To Decide On A Rate For A Freelancer
Are you seeking the ideal formula to determine how much to charge? Everyone understands that time equals money. But, how valuable is your time? What influences the amount of money you may charge based on your experience, talents, location, value, industry, and so on? In truth, there is no such thing as the ideal freelancer price formula. You'll need to choose a fee, and then you'll be able to watch how prospective customers respond to it and adjust it to meet your requirements.
Let's take a look at the two most typical price models, hourly pricing and project-based (fixed) pricing before we get into the tactics for pricing your freelancing services.
Pricing Is Determined By The Hour
Because the idea is so easy, hourly pricing is the most typical method for new freelancers to determine their rates. This approach requires you to calculate an hourly rate for your labour and multiply it by the number of hours you spent performing it. Customer service and technical assistance are two examples of initiatives that perform effectively on an hourly basis.
(Fixed) Price Depending On Projects
The freelancer charges a flat cost for the whole job under this arrangement. Rather of being paid based on the number of hours you labour, you are paid based on the outcome you produce. This is the best choice for projects with well-defined deliverables. Web design and mobile app development are two examples of projects that are ideally suited for fixed-price contracts.
1. Before You Begin, Ask Yourself These Essential Questions
When deciding on a freelancer fee, ask yourself the following questions. Reflecting on your responses will assist you in identifying the aspects that will shape your pricing strategy:
How much money do I need to sustain my current way of life?
What is the amount of money I want to earn as a goal?
How much do other freelancers charge for services comparable to yours?
How much money would I earn if I worked full-time?
As a freelance business owner, what are my expenses?
Are my abilities in high demand?
What kind of value do I deliver to the client?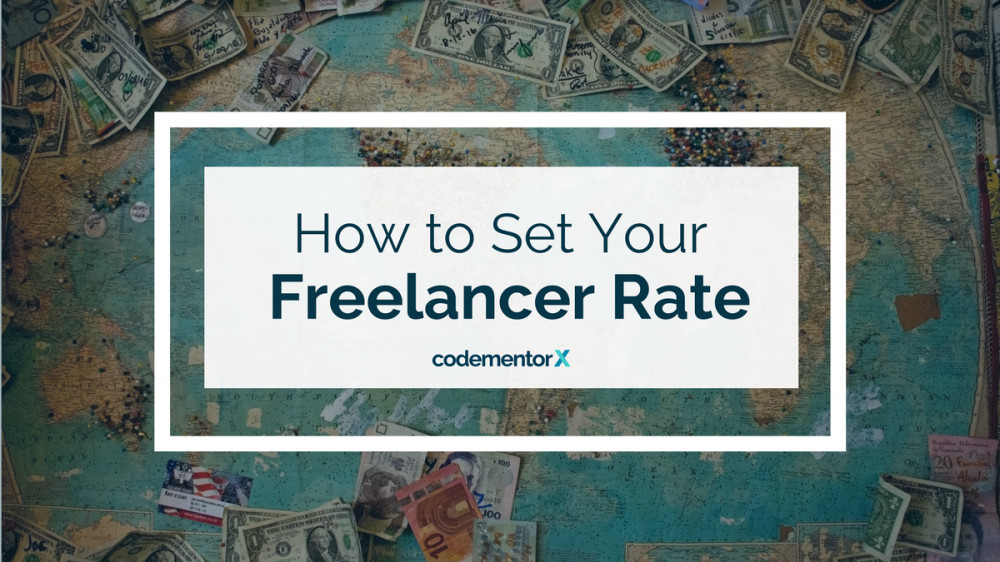 2. Determine Your Yearly Salary Target
Do you have a family or do you support yourself? Do you have money set aside or do you rely on your paycheck to make ends meet? Freelancing may be used to augment or replace a regular income. You'll discover your freelancing rate by working backwards from how much you need to earn and how much you want to make. Choose an annual salary and use it to determine how many working hours you'll need to get that wage.
For example, a $50,000 annual pay is broken down as follows:
$50,000 per annum (before taxes)
Working a 40-hour-per-week schedule (5 x 8 hour days)
4 weeks off for vacations, sick days, and other unavoidable absences
= $50,000 / 1920 hours = $26 each working hour = 48 working weeks x 40 hours per week = 1920 working hours
This rate, however, counts all of your working hours as billable hours. Many operations, including as administrative work, invoicing/billing, responding to emails, prospecting and finding new customers, marketing, and more, take the time that you are not compensated for. This brings us to the next phase.
3. Think About How Many Billable Hours You'll Need To Work
While each case is unique, the typical hourly distribution for freelancers is 60% billable hours and 40% non-billable hours. You may alter this percentage when determining your freelancer rate to reflect your expectations and procedures.
How much of the time will be billable vs. non-billable if we allocate a total of 1920 work hours based on the figures above? We may compute the hourly rate using just the billable hours using the 60%/40% as a baseline:
= $50,000 / 1152 billable hours = $43.40/hour = 1920 hours x 60% = 1152 billable hours (+ 768 non-billable hours) = $50,000 / 1152 billable hours = $43.40/hour
As a freelancer, you'll have to strike a balance between getting the most out of your time and getting the most out of your money. Do you want to take on a greater number of projects at a lower cost or a smaller number of projects at a higher cost?
Understanding the amount of billable time for a project will allow you to determine if it is reasonable in comparison to the number of non-billable hours necessary to complete it. You may also charge a higher fee for smaller tasks and a lower rate for larger or longer-term ones.
4. Including The Cost Of Freelancers In Your Pricing
You will have business expenditures as a freelancer that must be included in your pricing. Make a list of all of your expenses and add them up. To pay these costs, you'll need to boost your hourly rate and add this figure to your wage objective. The following are some of the typical expenditures that freelancers should factor in:
Health-care coverage – Taxes
Licensing and insurance for businesses
Tools and equipment
Rent/space for an office – Software subscriptions
Costs of marketing and advertising
If your yearly target is $60,000 and your hourly rate is $52 ($60,000/1152 billable hours), your annual goal is $60,000 and your hourly rate is $52.
It's OK if your freelancing hourly rate is larger than what you'd earn on a normal wage. Because many extra expenses are shifted to the freelancer, clients can expect to pay a bit more for freelancing services. You are responsible for the extra costs of maintaining and expanding your own company as a freelancer. Furthermore, unlike full-time workers, your customer does not have to pay employment taxes and benefits.
5. Be Aware Of The Going Fee For Your Services
It's time to evaluate your hourly rate to the market now that you've determined a rate that fits your pay objective and costs. What do other freelancers charge for a service like this?
Do some research and check at your rivals' rates to obtain this information. You may get an estimate of freelancers' hourly prices on Upwork or sites like Glassdoor.
You may also read this article to find out how much freelancers earn in different sectors. If your charges seem to be comparable to those of other freelancers in the market, you're off to a solid start.
If the rate you want to charge is too high, you may need to rethink your costs or compensation expectations. You may be undervaluing your skillset if the rate is too low.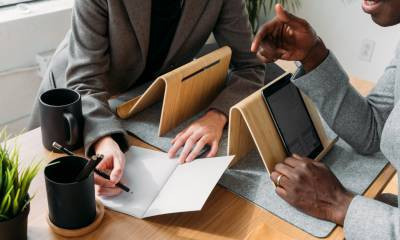 6. Recognize Your Worth
To ensure that you're charging a fair price for your services, you should know your worth. Your pricing point should be determined by the value you deliver to the customer. How do you value the information you've gained, the skills you've honed, and the customer services you provide?
Reflecting on your experience, skill level, and previous job portfolio is one technique to estimate your worth. Expertise is an investment rather than a cost.
Naturally, the more experience you have, the higher your hourly rate may be. A web developer with ten years of expertise will be able to charge more than a web developer with just two years of experience.
Your price approach will be influenced by the rarity and complexity of your skillset. A freelance programmer who is competent in three distinct coding languages will be able to charge more than a programmer who is knowledgeable in just one.
You'll be able to charge a greater price for your services if you can show the degree of quality and return on investment.
Are You Tired Of Scams?
Additional factors to think about while determining your freelancer rate
The scope of the project. A difficult project will have more stringent standards and will demand more sophisticated abilities, allowing you to charge a greater cost.
Education is important. You may be able to charge more for your services if you have an advanced degree or industry certification.
Physical location. The Upwork job marketplace connects freelancers with customers all around the globe. When it comes to pricing, though, it's a good idea to think about the going rates in your client's area. In general, a customer in Venezuela would not pay the same price as a client in Japan, thus tailoring your rates to the region you service is critical.
Have a conversation with your customers. Communication with clients is essential. You must comprehend the client's objectives and how your project fits into their overall plan. Effective communication can assist you in identifying ways to add value to your services or increase your service offering.
Keep in mind why you're freelancing. It's critical to note that your freelancing rates should provide you with financial independence. If your rates aren't providing you with the lifestyle, flexibility, and income you want, it's time to rethink your pricing approach or how you provide value to your customers.
Final Thoughts And Future Actions
You have complete discretion over how much you charge for your time, attention, and skill set as a freelancer. When it comes to determining your rates, there are several factors to consider.
You may think about the issues raised in this article, utilize the yearly salary calculator, compare your rates to those of your rivals, and make adjustments depending on the value you give.
The most essential thing to keep in mind is that your rate isn't set in stone. Choose a freelance rate that you're comfortable with and give it a go.
If your price plan fits the worth of your service, the market and potential customers will tell you. As you acquire expertise, enhance the value of your services, and your revenue objectives alter, you may adjust your fee.
You've chosen to try your hand at becoming a freelancer. You've polished your portfolio, set up your workplace, and established an online presence, complete with a professional website.
The only thing left to do now is figuring out how much you'll charge as a freelancer. It takes a lot of thinking to figure out how to determine a freelancing wage. If you price yourself too high, you risk alienating prospective customers; if you price your services too cheap, you risk losing out on well-deserved money.
You must also choose how you wish to be compensated (by the hour or by the project). What are the rates for other freelancers in your field? Given your location, expertise, and market, what is the typical range for your services?
Fortunately, we have lots of recommendations for determining your freelancing prices and ensuring that you receive exactly what you ask for.
Rates For Freelance Work
Do your investigation to see whether your desired freelancer rate is realistic for your industry before you establish your rate or have your heart set on a dollar amount.
Inquire Of Your "Coworkers"
Contacting your network is one of the finest techniques to determine your freelancing pricing. Consult with other freelancers in your profession to obtain an idea of the going rate in your field. Inquire about any extra charges that may arise so that you can include them in your estimates. You'll guarantee that your fee is competitive and fair by doing so.
Speak With People Who Have Employed Freelancers
Have any of your friends, family, or professional contacts ever paid for the freelancing services you want to offer? If that's the case, how much did they pay? What were the conditions? Were they pleased with the pricing, or did they believe it was too expensive (or low)?
There's a potential they've employed freelancers in other disciplines even if they haven't hired someone in your industry. To obtain a basic indication of what someone is prepared to pay for an expert in an area, ask the same questions.
What Do Freelancers In Your Industry Charge?
For comparable work, how much do other freelancers in your sector charge? On respectable employment sites, what prices do businesses offer?
To obtain a sense of what you should and might charge, search the internet for job advertisements aimed toward freelancers or employment sites that link freelancers with employers.
How To Decide On A Rate For Your Freelance Work
You may determine your freelancing fee after you have a broad notion of what other freelancers in your profession charge.
Calculate Your Annual Base Salary
What would your ideal yearly salary be? To identify a realistic income level, conduct some research using Glassdoor or PayScale to find the usual wage range for your work sector.
A salary calculator may also assist you in determining a fair rate for where you reside. Enter your job title, as well as the location and state where you work, to obtain an estimate of how much you might earn annually as a salaried employee.
Calculate Your Freelancing Rate As A Starting Point
Once you've determined how much money you want to make every year, you'll need to work out how to get there. To begin, multiply your target yearly wage by 52. (for a start).
This is the amount of money you'll need to earn each week. Then divide that number by 40 to get the total. This is the hourly fee you should charge your customers.
That is not, however, the ultimate price you should charge your customers. This is only a beginning point.
"Extras" Should Be Included
When you work as a freelancer, you are your own boss! It's thrilling, but it also comes with additional obligations that you should be aware of. When you're a salaried employee, for example, you're aware that taxes are deducted from your compensation.
Your employer, on the other hand, must pay a portion of your taxes on your behalf, which is not deducted from your income. You are now accountable for both components of those taxes as a freshly formed employer.
You should also keep in mind that as a freelancer, you will be responsible for paying for health insurance, life insurance, and disability insurance, to mention a few.
Furthermore, you will be unable to save for retirement since you will not have access to an employer-sponsored retirement savings account with company matching contributions.
You're also unlikely to work all 52 weeks of the year. Because vacations are so important for mental health, you should budget for a few weeks of paid vacation each year.
Finally, think about the "famine" aspect of freelancing. You won't always work 40 hours per week every week, thus your earnings will fluctuate.
That's a lot to think about, but you also need to figure out hidden costs and include them in your charge. You'll be set up for success if you do this.
What Method Will You Use To Charge?
Some freelancers choose hourly payment, while others prefer a one-time payment for a project, a regular retainer, revenue sharing, and other possibilities.
There is no right or incorrect solution in this situation. Decide which one you want and what is typical in your profession, and then go for it. If your customer is adamant, though, be willing to accept the other payment option.
How To Get The Freelance Rate You Want
You may start connecting with customers after you've selected your fee. Some consumers, though, may refuse to pay your fee. So, how can you ensure that you receive it?
Improve Your Negotiation Techniques
When you give your pricing, you may discover that most prospective customers will attempt to bargain with you, just as they would in a regular job offer. If a prospective employer objects to your rate, don't think that your only option is to cut your prices or lose the job.
Yes, you want to stick to your number, but consider the following factors: Is this a brand that has the potential to open many more doors for you? Is this a tiny business? Is this a simpler project than most?
Consider what's reasonable and what other benefits you could get from the job, and move from there. It's also worth thinking about if this will be a long-term, recurring freelancing job.
Consider what you can provide the customer to support your pricing while you negotiate. Perhaps you have more education or a more impressive portfolio than others in your profession.
Discuss the project's scope together. If the customer pushes back, it's conceivable that they don't know how much time and work it'll take to get the outcomes they want.
You should also include any applications or equipment that you'll need to complete your task, as well as the costs associated with them.
Get It Down On Paper
Although most companies shouldn't have a problem with you signing a contract to lock in your salary, you could come across one that doesn't. Even if this occurs, you should still request a contract.
This might also be a cause for you to reconsider dealing with the potential customer. Always have a contract for your freelancing job that specifies the extent of the task and the amount you'll be paid.
You're Deserving
No matter where you work or what your job status is, being paid what you're worth is critical. You have the freedom to determine your own charges as a freelancer. The challenge is to make sure you're considering everything that's included in that pricing and expressing that information to your customers.
I trust you enjoyed this article on How To Set Your Rate In Freelancing. Would you please stay tuned for more articles to come? Take care!
JeannetteZ
Want to Learn How to Build Your Own Home-Based Online Business & Start Making Money Online From Your Comfortable Couch?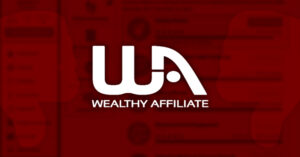 Your Opinion Is Important To Me
Thoughts? Ideas? Questions? I would love to hear from you. Please leave me your questions, experiences, remarks, and suggestions about How To Set Your Rate In Freelancing, in the comments below. You can also contact me by email at Jeannette@WorkFromAnywhereInTheWorld.com.
You may also enjoy the following articles:
How To Be Successful In Personal Life
How To Be Successful In Business Life
How To Talk About Money In A Relationship
Best Tips To Motivate Yourself
How To Get College Scholarships