Introduction To My Canva Review
Just in a few years, Canva has become one of the leading tools for advanced graphic design. It gained popularity due to being affordable, easy-to-use, and versatile.
You can use this program for designing website graphics, social media content, wedding invitations, and even menus and logos! The list of the templates available in Canva is endless!
In this review, I will point all the positive traits of this design tool, but I will also mention a few negative things this service has.
Although personally, I love the Canva website and app, I`ll try my best to stay unbiased and cover all aspects of it. So, let`s get started!
Overview
Canva was started by Melanie Perkins, Cameron Adams, and Cliff Obrecht in 2012 and is based in Sydney, Australia. Instantly, it went viral achieving 750,000 users in just one year.
Since then, the company has launched a few business and education projects and has proved itself a leading tool in graphics worldwide. Every month around 30 million people use Canva, and the number is growing.
So, let`s learn more about Canva and see why people love it so much!
Membership Plans

Free Plan
The basic membership plan is available absolutely for free. It offers hundreds of thousands of templates, images, and graphic elements.
What`s more, you will have 5GB of free cloud space to store your designs.
Finally, with this plan, you will be able to work together with your team on a project right inside Canva.
According to the Canva website, it takes only 23 seconds to sign-up and starts creating your first design!
Pro Plan ($12.95 US / $16.99 CAD per month)
With this membership plan, you will access even more templates and millions of free images, graphics, videos, and audios.
The cloud space available to you will be 100GB.
The teamwork features also expand, allowing you to create banners with your brand logo, fonts, etc., and save them as templates to use later.
Moreover, it will allow you to schedule social media content for the 7 most popular platforms, including Facebook, Twitter, and Pinterest.
If you want to try out this plan but want to reduce the price, you can purchase an annual Pro plan for $119.40 US ($149.99 Can), which will cost you less than $10 monthly.
Enterprise Plan ($30 US / $40 CAD per month)
This plan is brilliant for large teams working in graphics and is more suitable for brands.
It offers full teamwork support allowing you to control what your team is working on, creating brand content, templates, and unlimited storage for your team`s designs.
However, you`ll need to pay for each member of your team.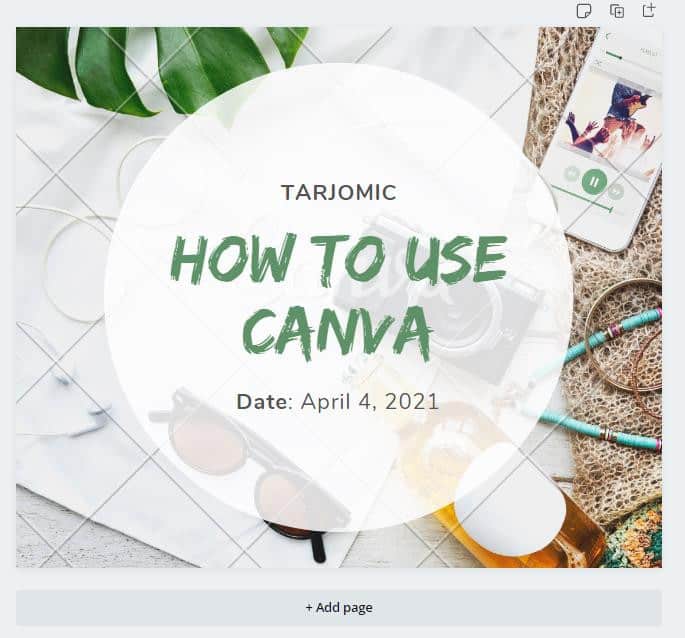 Advantages
Canva is a modern, up-to-date, and super easy-to-use graphics website that makes all graphics-related jobs easier and affordable for everyone – no matter what their experience is.
It allows creating professional-looking visual content not only for personal use but also for brands and social media. It`s no surprise it has been used all across the globe on an everyday basis now.
If you haven`t tried it yet or haven't discovered all its features, let me point out all the reasons why Canva is the Number One tool in graphic design.
1) The Basic Plan is Free
Canva is free to sign up, and it offers a lot of its features absolutely for free. If you use it mostly for personal tasks, you will not even need to upgrade.
However, if you are a professional, you might want to consider paying for the subscription, which is also very affordable, especially if you pay for the whole year at once (please refer to the Membership Plans for the prices).
Moreover, you will be offered to use Canva Pro for a month to try it out, which allows you to cancel your subscription any time!
Please take my word for it. You won`t even think of cancelling because Canva Pro will totally pay off all the available options, images, and templates databases.
2) Intuitive Design
Canva is very easy to use.
The design is so intuitive that it will only take a little time to start making your first design.
All templates are thoroughly categorized.
As soon as you choose what type of content you want to create, you`ll be offered an elaborate menu of different visual elements, including images, shapes, frames, and so on, to add to your design.
Even if you prefer to create your design from scratch, you can easily choose a blank page and set the size yourself but still, use all the graphic elements and fonts Canva offers.
The Canva team ensured that Canva could be easily navigated by a professional graphic designer and a complete newbie creating their first design.
And I believe its accessibility was one of the main reasons why it went viral.
3) Available on Desktop, Tablet & Phone
Another huge advantage of Canva is that you can easily switch devices while using Canva.
It has a website, a desktop app, and an available app for Android and iOS. If you have started using Canva on a desktop, it`s enough to install an app on your phone or tablet and log in to continue polishing your design.
You can seamlessly continue from right where you finished!
4) Offers a Huge Database of Graphics Elements
Canva has an enormous, well-categorized database of various graphics elements: photos, frames, icons, lines, illustrations, charts – you name it!
Moreover, tons of templates are available in layouts for any size you choose and for any purpose you can imagine.
You can also choose from various text types and fonts, as well as music and high-quality videos to your content.
Although not all of them are free to use, there are 3 types of elements – free (marked as FREE), those available for Canva Pro members (drawn with a crown-sign and PRO), and paid elements (marked with a dollar sign).
All the parts have a Search option that will help you find what you need using a colour palette or a topic.
There is absolutely no need to scroll through the endless menu if you are looking for something particular.
But even you can`t find exactly what you want, and you can upload media (a photo, video, or audio file) and then use it in your designs.
Whatever you upload is stored on the cloud and can be accessed from any other device.
However, keep in mind that you will only have 1GB of cloud storage with the Free plan and 100GB with the Pro plan.
5) Work with Your Team
Canva offers many opportunities to work on a design with your team.
The easiest way that is available to every member is the Share option.
You can share your creations directly from Canva via email, Twitter, or Facebook or send them a shareable link, which you can also get at Canva.
Also, you can choose whether they can contribute to your design or view it only.
What is more, Canva provides an environment to work with a team within Canva as well.
You need to add people to your team on Canva and then select 'Show Team' in the upper right corner and make this particular design visible for your team.
From now on, whatever changes you are going to make to your team, they will be able to see them without the need to share them again and again.
Moreover, your team members can edit the design (if granted permission to do so) and leave a comment.
The great news is that these options are available for all members, too (even if you are using a free account!).
Disadvantages
Although Canva is recognized as one of the best designing tools that are available right now, there are a few things that you need to be aware of before you decide whether to start using it or continue looking for something else.
In this section, I`m going to write about the disadvantages that Canva has.
1) Not a Professional Tool
However professional and elaborate, it may seem to an amateur or newbie designer. It isn`t good enough to serve the needs of a professional graphic designer.
The thing is, Canva is template-based. The first option you are given is to choose a template first and then change some of the elements separately.
Even text comes into templates combining a few fonts and headings.
Of course, you can choose a blank paper, but whatever you can add is limited to the Canva collection.
If you are using Canva for personal needs, education, or work (but not if it`s design-related), it`s a great app to complete your graphics tasks.
Canva allows you to finish them in less time with the help of numerous templates it offers, and there is no need to make the whole design from scratch.
However, if you work as a graphic designer or work in a particular graphics software, Canva won`t be a good substitute for it.
It definitely lacks many customization options.
2) Paid Graphic Elements Can Cost You a Fortune
As I have mentioned before, some of the templates, photos, and other graphics are available either through Pro membership or cost $1 per item no matter what type of subscription you have.
This price is definitely lower than what stock photo websites offer, but most of the time, you will need more than one photo, and you may end up paying $10 or even more for a piece of graphics.
One way to avoid it is to get a Pro membership, and you will instantly get access to millions of free images and graphics.
It will cost you less than $10 per month (see Membership Plans), and you will be able to use as many images as you need.
Another way is to pay attention to what kind of content you are using and avoid using paid content.
3) The Performance Can Be Slow
Working with graphics demands a fast Internet connection.
If you don`t have it, creating even one simple design may take some time due to the slow loading of graphic elements you are using in your design.
It may be quite frustrating to create a big visual design piece like a presentation slide with multiple features.
Conclusion
Although Canva may not be a professional tool for creating highly complicated graphics, it is still a very elaborate tool that offers a huge number of images and graphic elements that will help you make an attractive design for your social media design, blog, and other personal needs.
Moreover, the numerous templates offered by Canva will save you a lot of time and help your designs look much better than if you created everything from scratch.
Canva is so easy to use and navigate that it is recommended even for newbies in graphic design. The Canva team has managed to create an environment where everything is at hand.
Personally, I believe that Canva is making creating stunning graphics more accessible for ordinary people, and it is definitely making a change in graphic design.
I use it a lot, and I strongly recommend you try it out too! Canva.com
I hope my Canva review has helped you decide whether Canva meets your needs or not. If you have used it already, I`m curious to know your experience, so don`t hesitate to share your thoughts in the comments!
Finally, if there are any questions left about Canva, I`m ready to answer them in the comments section below!
JeannetteZ
You can also reach me by email at Jeannette@WorkFromAnywhereInTheWorld.com.
You might also be interested in the following blog posts: