Best Ways To Build An Email List
List building is gathering email addresses from website users or visitors. This expands the subscriber database and strengthens current and upcoming business communications with clients.
Building an email list is a crucial technique for marketers. According to statistics, 59% of consumers say that marketing emails have a favourable or negative impact on their choice to make a purchase. 80% of company experts confirm that email marketing boosts client retention.
59% of customers claim that marketing emails positively or negatively impact their purchase choices.
Because it is a portion of owned media or media channels that your firm has total control over, an engaged email list is a company's best asset. Owned media offers several advantages over purchased media, including being significantly more cost-effective and impervious to unexpected algorithm changes. It also allows you to customize your brand's story.
In the worst-case scenario for marketing, an email list is unaffected if Google penalizes you and drops you from SERP results or a social platform algorithm suddenly prioritizes organic posts over sponsored material.
Building an email list is a challenging task, though. You cannot expect to produce overnight thousands of subscribers with just one lead capture form. Building an effective email list takes time, and a strategy is essential.
What Is An Email List
A list of email addresses and other information, such as name, gender, and location, is called an email list and is created by gathering information from website users, customers, event attendees, etc.
What Is Growing An Email List?
Building a list entails gathering email addresses from site visitors, buyers, and other clients. This can be accomplished by using a website, social media pages, gatherings, sign-up sheets in-store, and other methods.
How To Develop An Email List?
Website pages, pop-up ads, integrated signup forms, and social media profiles can all be used for list development online. Offline signup forms at your events or in-store signup sheets are another way to create a mailing list.
Why Is Compiling A List So Crucial?
According to DMA Marketer Email Tracker, the average expected return for every dollar spent on email marketing is $42. Emails have a high return on investment (ROI), making them a desired, if not essential, marketing channel compared to other channels like PPC advertising, which only returns $2 for every $1 spent.
The typical projected return on email marketing investment is $42 for every $1 spent. PPC advertising, in contrast, returns $2 for every $1 invested.
Prospects on an email list can play a critical role in determining your marketing campaigns' success, regardless of your company's size. Marketing professionals may learn a lot from simple-to-track performance metrics like the email opening rate, click-through rate, and conversion rate about what they're doing well and what needs improving.
The Best Methods For Starting An Email List
Comprehensive email lists can't be created overnight, but there are quick and efficient alternatives to the standard email sign-up forms for growing email lists.
Most businesses start developing their email lists on their websites, whether it is through static embedded opt-in forms, dynamic pop-ups and overlays, or targeted lead capture pages.
For both large and small businesses, Yieldify has developed thousands of email capture campaigns (you see the list of our featured clients here). Examples worth mentioning include Sol de Janeiro, who used our tiered lead acquisition strategy to acquire 25,000 new subscribers in under five months, and Busbud, who witnessed a 40% boost in income through email marketing.
Are You Tired Of Scams?
1. Use Embedded Registration Forms
Perhaps the oldest method of obtaining email subscribers is using embedded signup forms. On pages with a lot of traffic, static embedded forms should be put in prominent places like headers, footers, sidebars, and splash pages.
Embedded forms have the advantage of being unobtrusive. They merely act as a gentle reminder to the visitor that they have the choice to sign up. Because of this, combining them with the more proactive and dynamic list-building techniques we'll cover next works best.
2. Use Overlays And Pop-Ups
According to studies, pop-ups typically convert at a rate of 11.09%, with the top 10% converting at a rate of roughly 42%. Even if these statistics are enticing, you should exercise caution when using pop-ups and consider Google's interstitial ad standards. If you don't, you could be fined.
Most of the time, welcome pop-ups are used to welcome site visitors on the landing page within the first 15 seconds. A welcome pop-up must have a compelling call to action to avoid being ignored as disruptive. For the visitor's email address, best practices suggest providing a discount, a sales notification, more information about your USPs, or any other value exchange.
How To Use Google Analytics To View Time On Page
You might want to serve it straight away if you're doing this on your website's homepage, a page visitors are intended to leave quickly to explore more of it. You can set the welcome pop-up to display after 7 seconds or after they have scrolled 30% down the page, but if your new visitor arrives directly on a product listing page, they are intended to stay longer.
According to Conversion Sciences, a well-designed exit intent pop-up can prevent 10-15% of potentially lost visitors. Exit-intent technology, which tracks user interaction with a website page and may identify when a user is about to depart, is used to offer these pop-ups.
Exit intent pop-ups work on the principle that by grabbing visitors' attention and providing a compelling reason to stay on the page or provide information, they lessen the likelihood of leaving or bouncing. Offers and discounts are effective, but eCommerce business owners can do much more than that, depending on their niche.
Overlay With Exit Intent: Save Your Cart
Throughout the client journey, promotional pop-ups might emerge and use special deals and discounts. Promotional pop-ups emerge while you're actively surfing the website, as opposed to welcome pop-ups that show up when you first visit or exit intent pop-ups that display when you're about to depart.
You must attain relevancy to design a promotional pop-up that converts well. Understanding where your customer is in the buying process will help you tailor your campaign to push them along.
As an illustration, let's say a visitor arrived on the site and moved on to the women's clothing category. Although they have expressed interest, they have not yet moved on to consideration. Do: Display a promotional pop-up stating that you only offer subscribers a 20% discount on women's clothing. Don't: Display a promotion for a single product, such as "Buy X, Get Y."
3. Describe Gamification
Gamification is the technique of implementing interactive game-playing features to boost engagement with a lead capture form. Quizzes, tests, surveys, spin-to-win (also known as the wheel of fortune), pop-ups, and scratch-off cards are a few instances of gamification.
With gamification, customers can claim unique rewards like 10–50% discounts or other freebies. To do so, they must give their email address. Gamification's worth comes from its capacity to appeal to consumer psychology. Customers are driven by rewards that seem doable. Visitors are enthralled by this and willing to join up since they believe they are getting something for nothing.
Blu Dot, an online furniture retailer, has been crushing it with giveaways. For their 20th anniversary, they not only gave away $5,000 worth of furniture, but they also recently held a Modern Heist promotion and gave away a 1972 El Camino stocked with their furnishings.
4. Publish Squeeze Pages
A squeeze page is a term you may not be familiar with. But the definition of a squeeze page is implicit in the name: it's a lead capture landing page specifically created to "squeeze" information from visitors by blocking access to desirable content or offers by hiding them behind a lead capture form.
High exit rates from squeeze pages are acceptable. You don't need to worry about much else as long as their high conversion rate is high because their only goal is collecting visitor information. However, you can provide a link to the homepage or product category pages if you want to allow users to browse other pages.
Here is a Cult Beauty illustration. The brand designed a special squeeze page for their Black Friday marketing campaign to encourage shoppers to enrol on their 'waitlist.' A brief summary of the offer they are signing up for is provided on the page, along with an opt-in form. Simple.
5. Request For Notification Signup
The usage of varied notifications is one effective mailing list expansion approach. Depending on the notification type, these can appear as page header sliders, overlays on landing pages, or directly integrated into product pages.
Pre-sale alerts are an effective eCommerce list-building technique that uses convenience and marketing psychology strategies like urgency, scarcity, and exclusivity.
Consumers with busy schedules who might want to shop your offer but don't have time to refresh your page in preparation can benefit from pre-sale notifications by having handy reminders delivered to them. Shoppers will be more eager to provide their information for convenience to avoid missing out on great offers.
6. Offer Supplemental Content
A gated piece of content that a company can offer to website visitors in exchange for their email address is known as a content upgrade, also known as a lead magnet. In the context of eCommerce, this might refer to anything from member-only sales to exclusive access to written content such as catalogues, guides, and more.
By producing a buyer's guide for electric bikes in the aforementioned example, the maker of electric bikes Evelo employed this list-building technique. Since it has been integrated into their product description pages, it is safe to presume that customers will find this information beneficial as they are probably in the consideration or research stage of the buying cycle.
Visitors who might not be prepared to purchase a bike at this time will be given all the information they require to make an informed decision, earning Evelo their trust.
From Evelo's perspective, they receive the email address of a person who is interested in purchasing electric bikes and may now nurture them through email and EDM marketing campaigns in an effort to attempt to close the transaction at a later time.
7. Add Opt-In Fields At Checkout
The majority of internet buyers now anticipate personal information is collected at checkout. We all feel more secure when completing a purchase if we receive a text or email order confirmation. We feel more confident knowing the company has a mechanism to keep us informed of the transaction's status.
A non-intrusive technique to promote mailing list memberships is to provide an opportunity to join an email list because customers are accustomed to providing their information in a secure checkout environment. (The check box option cannot be pre-checked per GDPR regulations.)
8. Make Use Of Referral And Loyalty Programs
Plans for customer loyalty and referral programmes can be useful when starting from scratch to build your email list. Rewards-based programmes can persuade current users to upgrade and entice new ones, increasing lifetime value.
Build your email list and encourage repeat business with loyalty programmes. Technology Advice claims that people are more likely to shop at stores with a loyalty or rewards programme.
However, according to recent CFI Group and Radial data, 38% of consumers decide against signing up for loyalty programmes because they don't think they offer enough value. Following their additional investigation into millennial perceptions of brand loyalty and incentives schemes.
Referral Program
Utilizing the influence of word-of-mouth marketing is the next stage after building a devoted consumer base. Allow your customers and supporters to refer their friends to your good or service and gain even more perks. After all, statistics indicate that consumers are more likely to believe brand messaging than recommendations from friends and family.
Referral programmes encourage customers to successfully introduce new clients to your business by paying them. Typically, you must provide a reward for both the referrer and the referee. Giving $20 will earn you $20; getting $25 when a friend spends $75 or more will earn you $25, etc. The incentive will only be given once the referee enters their information or makes a transaction.
Allowing consumers to invite friends who share their interests to pre-sale events is another approach to organizing your referral campaign. In this manner, you can get in touch with folks who have been referred without having to discount them immediately.
Example Of A Customer Referral Program
Referral programmes include many expenses, such as the cost of an affiliate manager and referral management software. Therefore, it only pays off when you have dozens, if not hundreds, of affiliates promoting your goods.
Create an efficient distribution strategy that includes advertising your referral programme on your website, informing your customers via email newsletters about the newest referral rewards, and using email signature software to advertise your referral programme in your employees' email signatures.
Social media marketing is one of the most effective strategies to increase subscribers and website traffic. The following social media tactics are used to encourage email signups.
On-site signup forms for social media accounts. Including a call-to-action on your social accounts is the simplest, free approach to encourage people to subscribe to your corporate newsletter. You can do it on Facebook and Instagram by including a "Sign Up" button on your profile, but you can also always share posts that ask people to subscribe to your email list.
Facebook ads generate leads. Businesses can use Facebook Ads to offer lead form ads, which means a person can subscribe without leaving the website. Lead form ads have pretty good conversion rates because they are so convenient.
Twitter's Lead Generation Cards are the ideal approach to interact with your followers and convert them into subscribers. To allow someone to subscribe directly from Twitter, you need to send them a tweet with an expandable card. This card will automatically fill in their name, email address (as provided in their settings), and @handle.
Therefore, starting from scratch to establish an email list could be a smart method to utilize social media outlets with some following.
Using The Best Practices While Developing Your Mailing List
As with any marketing, there are recommended practices to follow that, if followed, can aid your attempts to grow an email list or, conversely, hamper them. The suggested best practices call for techniques like:
Never buy an email list. In addition to being a surefire method to have your emails land in the spam bin, buying an email list is against the law.
The General Data Protection Regulation (GDPR), the European Data Privacy Act, and the 2003 CAN-SPAM Act all have significant implications. These rules impose limitations on gathering personal user data and keeping track of email opt-in sequences. There are severe financial repercussions for companies that violate these regulations.
or a series of welcome emails, please. Nobody enjoys being treated like a mere number. Once you obtain the email addresses of your subscribers, you must endeavour to keep them. Additionally, your earlier efforts at lead acquisition will be pointless if you don't nurture your lead. Make sure a welcome series is in place to acquaint new users with your brand.
Use social proof. Having many subscribers to your email list establishes credibility, creates FOMO, and encourages more people to sign up. Copy such as "Join over 100,000 subscribers" and "Join a community of 100K enthusiasts" should be used.
Adding More Detail To Email Data
How can we continue with this now that we've discussed how to create an email list from scratch?
Delivering the appropriate content at the right time is the aim of email marketing. Businesses should be familiar with their clients to personalize emails with relevant offers and information.
Now, most strategies for building an email list quickly only require a sign-up form to collect an email address and sometimes the first name. You're going to need a little bit more information in order to maximize new subscribers in subsequent email campaigns truly.
You might be able to determine what goods or services they are interested in over time if they turn out to be a regular customer.
A welcome series email that attempts to gather more useful data would be a quicker method to get them acquainted.
An excellent illustration of this is provided below by Ann Handley. As you can see, she asks prospective subscribers what they wish to learn, and if they respond, she will know exactly what emails and content to give them moving forward.
To Sum Up
In conclusion, email list development will still be the most often used and successful marketing tactic in 2022. Email marketing is unparalleled when it comes to connecting with customers personally. Email lists that have been carefully curated and heavily customized will undoubtedly increase repeat traffic to your eCommerce website.
Consider carefully choosing and reviewing the landing page you use to collect email addresses as well as the strategy you employ to develop your email list. It's best to test and learn, so don't be hesitant to try something different.
With the help of these 8 tactics, you should be able to effectively start growing your email list and find new ways to connect with your target market. Just getting leads is the first step.
Once you have their email address and your subscriber base is expanding, you need to have an email marketing strategy that works to maintain their interest and turn them into paying clients. Your next challenge is to send segmented, targeted emails that are extremely relevant. Also, don't forget to include an email call to action.
What is the quickest method for creating an email list? Utilizing a range of different strategies on a variety of platforms is the quickest method to grow your email list. An illustration. Run social media contests while using opt-in forms on your website. Test and evaluate which approaches generate the best results for you over time and then double down on the best method.
How much time does it require to create an email list? How big you want your email list to be will determine this! If your opt-in campaign is effective, you could have a strong email list in a matter of days, but it will take some time to amass a large email list with tens of thousands of members.
Conclusion
Creating a big email list from scratch takes time. However, by implementing the aforementioned easy-to-implement strategies, you can double the rate you grow your new email list!
Some approaches are more likely to succeed than others. The key is finding the right balance between the two, so your business thrives.
Once you've mastered list-building fundamentals, you can move on to more advanced strategies like webinars and podcasts.
I trust you enjoyed this article about the Best Ways To Build An Email List. Would you please stay tuned for more articles to come?
Take care!
JeannetteZ
Want to Learn How to Build Your Own Home-Based Online Business & Start Making Money Online From Your Comfortable Couch?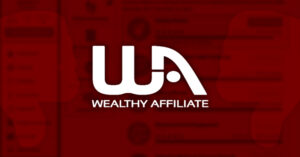 Your Opinion Is Important To Me
Thoughts? Ideas? Questions? I would love to hear from you. Please leave me your questions, experiences, remarks, and suggestions about the Best Ways To Build An Email List in the comments below. You can also contact me by email at Jeannette@WorkFromAnywhereInTheWorld.com.
Disclosure
This post may contain affiliate links. I earn from qualifying purchases as an Amazon Associate and other affiliate programs. Read my full affiliate disclosure.
You may also enjoy the following articles:
Wealthy Affiliate Review – Scam or Legit? The Truth Exposed
Wordfence Security Plugin Review
Jetpack For WordPress Plugin Review
Best Advice For Non-Native English Bloggers
How To Write Blogs And Make Money