Best YouTube Alternatives For Bloggers
Best YouTube Alternatives For Bloggers
In 2022, more American adults will use YouTube than any other service. Even though it's the market leader in video platforms and search engines, that doesn't mean there aren't better options.
Due to the increasing number of advertisements played before each video and the interference of algorithms with uploaded videos, many bloggers using YouTube videos have begun considering alternatives.
We'll compare and contrast some of the best paid and free alternatives to YouTube and explain when a business owner might want to switch from YouTube to another platform.
Do Alternatives Exist to YouTube?
When it comes to online video platforms, YouTube has the most credibility. The monthly active user count for the platform is over 2 billion, with billions of monthly video views from users worldwide.
Therefore, it is highly unlikely that the alternatives we have provided will completely replace YouTube soon from a market and audience perspective.
It's possible that a different video strategy would be more effective if you don't already have a large subscriber base on YouTube.
There are many excellent alternatives to YouTube, whether you use videos to expand your audience or as a lead generation tool on your website.
While most American adults use YouTube, there are now more options than ever.
Who Are Some Of YouTube's Competitors?
There are various alternatives to YouTube. Twitter, Instagram, and Facebook all offer native video capabilities, making them direct rivals as social video sharing platforms.
Over the past few years, these sites have shifted their attention to the video, with Facebook releasing Facebook Watch in 2018 (a user-specific feed devoted to video). Instagram introduced IG TV last year, and Twitter now supports native video uploads.
When it comes to hosting videos online, you can choose from free services like Dailymotion or payment services like Wistia, Vimeo, or Spotlightr.
1. Dailymotion
Dailymotion is a video-sharing website that allows users to upload videos and share them with an already established user base. It's a great way to start a video channel, attract an audience, and split advertising revenue with other users.
Recognizable, right? It's the closest thing to YouTube that isn't YouTube itself.
Pros
You can upload as many videos as you want without paying a dime.
The maximum file size for an HD video you can upload is 2 GB, and the maximum length is 60 minutes.
Modest in-page video player
Advertisements are a viable revenue stream for bloggers.
Cons
Reduced size of the audience
All videos, including those on non-affiliated channels, have advertisements.
Audience
If you're a marketer or blogger looking for a YouTube replacement, the potential audience size is paramount.
Dailymotion boasts 300 million monthly active users. If you look at their most popular channels and videos, the numbers don't quite add up, so they're probably talking about an average of 300 million unique visitors per month.
T-Series, a behemoth with over 190 million YouTube subscribers, has less than 10,000 on Dailymotion. They may only have a handful of videos up, but compared to the most popular Dailymotion channel, that's hardly impressive.
Finally, a look at the most popular videos on Dailymotion reveals very different data than what we see on YouTube:
This is a screenshot of the most popular videos on Dailymotion.
Dailymotion's most popular videos.
The number one result has nowhere near a hundred thousand views, and the number two result has a paltry five thousand.
However, many viral videos have only a few hundred views.
Given these considerations, everything should be crystal clear: Compared to YouTube, Dailymotion's viewership is extremely low.
Should You Use Dailymotion Instead of YouTube?
Being in direct competition with YouTube, the question of whether or not Dailymotion is superior naturally arises.
Uploads to YouTube can be the correct video resolution, longer in length and larger in file size. Furthermore, the potential viewership for a recommended video that appears in search results is significantly higher on YouTube due to the site's much larger user base.
However, competition is much less severe on Dailymotion. We discussed how getting a thousand views in 24 hours is enough to get on trending lists and gain exposure for your video. YouTube's massive user base would make that number insignificant.
If you have a modest viewership, testing out Dailymotion as a new distribution channel could be beneficial. A larger percentage of Dailymotion's audience will be exposed to your videos, increasing the likelihood of them being shared.
Embedding videos is one area where Dailymotion excels. Ultimately, there is a more streamlined appearance due to the lack of branding and expanded playback options:
Website owners now have a more convenient option for including short videos in articles and pages, thanks to their embedded player.
Beneficial If: You're a content maker who doesn't have a large following on YouTube yet (potential to become a big fish in a smaller pond)
When it comes to hosting embedded high-definition videos online, small businesses often look for a free alternative to YouTube.
2. Vimeo
Vimeo is a video-sharing website with additional features like file compression and lead generation tools.
Because of its large and engaged user base in specific subcultures can serve as a valuable audience-growth tool for some artists and businesses.
Pros
Allows for the transfer and playback of 4K video
Allows real-time broadcasting
The ability to personalize embeds to your liking
Active user community
Cons
The maximum file size for videos uploaded on the free plan is 500 MB per week.
Because there is no opportunity for bloggers to earn money from advertisements.
Audience
Over 200 million people use Vimeo, putting it within striking distance of YouTube's total audience size (over 1 billion).
However, Vimeo, in contrast to Dailymotion, has a dedicated group of users who keep the community alive and well.
Vimeo's most popular videos cluster into just a few genres. At the same time, YouTube hosts a diverse community of bloggers working in everything from travel and sports to gaming and do-it-yourself.
Can Vimeo Replace YouTube?
Vimeo may be preferable to YouTube for some content makers and companies.
Vimeo's close-knit community of professional creatives is ideal if you manage a video production company or are an amateur videographer. The niche nature of the audience makes it possible to generate interest and views even without an established fan base.
In addition, paid users can add a "Hire" button and a work availability listing to each of their videos on the site.
Hosting your demo reel on Vimeo is not a bad idea, as many professionals in your field favor that player.
Vimeo's embedded video player is superior to YouTube's if you're a business owner looking for a video hosting service for your website.
Without resorting to additional programs or services, you can modify the embed code directly to make videos that immediately begin playing in full-screen mode:
Embedding videos from Vimeo: a screenshot of the options available.
Possible embed formats for Vimeo videos.
Even the playback colours can be customized to fit your company's aesthetic.
Vimeo is a great option if you need a place to store videos before embedding them on your website. It offers customizable, stylish embeds for HD video at no cost.
3. Facebook Watch
Over the past few years, Facebook has emphasized video significantly. They've even introduced a new feature called Facebook Watch, where users can search for videos that match their preferences and watch them directly within the app.
The user experience is very different from YouTube's, but many of the same people frequent both platforms.
Facebook has matured into a formidable video hosting and sharing industry rival.
Pros
Larger potential audience and reach than YouTube
Posting videos directly to Facebook
Option to earn money with ads
Supports files up to 10 GB and 4 hours long
Targeted advertising using custom demographics and interest segments
Livestreaming
Cons
The maximum picture quality is 1080p only.
Unwieldy embeds
Audience
Only Facebook, with nearly 3 billion monthly active users, can compete with YouTube's audience size.
Video sharing isn't Facebook's primary function anymore, but it's still a big deal for most users. Check your own timeline or read the most recent Facebook statistics to see for yourself.
The monthly views of Facebook video publishers have previously topped 3 billion. While Nas Daily, a popular travel vlogger, consistently receives tens of millions of views on his videos, others like LADbible got their start and grew their audience solely on Facebook.
Successful bloggers on Facebook can financially sustain themselves thanks to the platform's ad-based business model.
Facebook is a great place for companies to test out their video advertising campaigns before committing to them.
Good Substitute For Bloggers who create content for YouTube channels like "Food Vloggers" and "Travel Vloggers"
4. Twitter Video
Online video streaming service Twitter.
Similarly, Twitter is betting the farm on video content. Three years ago, they debuted Twitter Live and have been regularly covering sports events ever since.
Plus, any Twitter user can create a live stream or share videos they've shot and edited themselves.
Pros
The advantages of Twitter's in-built video-sharing functionality
The popularity of low-quality videos
Cons
Video length is limited to no more than 140 seconds.
1200p is the highest possible resolution.
Differences Between Long and Short Forms Experts in the video content industry who are also well-versed in YouTube SEO have noticed that the platform increasingly prioritizes longer videos (those that are at least 10 minutes long) in its recommendations and search results.
Twitter may be a better place to test video content if you have trouble producing high-quality, 10-minute-long videos.
If you are not a particularly wordy person, Twitter may be a perfect fit for you because of the emphasis on conciseness.
Perfect Substitute For Performers Who Succeed With Short-Form Videos, Such As Comedians
5. IG TV
Instagram TV is still in development, but the company has shown dedication to implementing user feedback over the past few years.
A move to the limelight and stardom in the form of a video on IGTV may be in order if this platform isn't already a part of the plan. Add video to your content strategy or at least think about how you can use it to boost your online visibility.
Your feedback is greatly appreciated. How about Instagram's video platform, IGTV? What's your go-to IGTV channel?
Pros
Instagram's full support for native mobile video formats Allows for easy video sharing
The popularity of low-quality videos
Cons
Ten minutes tops for standard accounts.
Mobile-First Video Experience – App-Only
6. DTube
As an application built on Steemit, Decentralized Tube (DTube) is a website that functions similarly to YouTube. Similarly to Reddit, the social media platform Steemit is built on the blockchain. Tokens are a form of currency that anyone can earn for doing things like sharing and curating videos, as well as upvoting content that they find valuable.
Pros
Most people will be familiar with the format because it is similar to YouTube.
One who possesses the ability to launch their own dTube channel
Generally simple to operate and store
Users' average percentage of votes is always displayed.
Each video has a "thumbs up" button to support it.
The points total was displayed down to the $0.000 decimal place.
Can obfuscate any adult-oriented videos
Cons
Services like subscriptions aren't offered.
Downvote (thumbs-down) is a little too obvious.
When you use dTube, it prefixes all of your tags with "dtube-" (you can edit this in steemit).
The main complaint is that the video is not embedded in steemit but rather directed to dTube.
7. Spotlightr (Formerly vooPlayer)
Formerly known as vooPlayer, the video marketing platform Spotlightr now includes the same high-end features as its predecessor, including advanced analytics, lead capture, business tool integration, and security.
A video's viewers can be targeted with a contest or giveaway. You don't have to build a membership site to offer PPV VODs on your website if you're a pro user.
Spotlightr is like a Swiss army knife for YouTube replacements.
Pros
Advanced analytics support for 4K video
Integration of Marketing Automation
Means of Expanding a Target Audience
Their starting plan is reasonably priced at $17 per month.
Cons
With only 25 GB of space available,
Beyond Complicated, Even for Video-Hosting Purposes
Spotlightr's capabilities extend far beyond those of a standard video hosting service. It's a comprehensive set of resources for using video across the board in your advertising and sales efforts.
Built-in audience builder for Facebook and Google ad campaigns. Keep your audience engaged with live streams and contests.
You can find out exactly how people are interacting with your video content with the help of heatmaps and other advanced analytics.
Spotlightr is an excellent program that will facilitate your video advertising endeavours.
Perfect Substitute For Sales and Marketing Teams Seeking to Maximize the Impact of Online Video in Their Sales and Marketing Process
Businesses that rely heavily on leads but have drawn-out sales cycles (such as insurance)
8. Brightcove
When it comes to large corporations and globally dispersed businesses, Brightcove is the online video platform of choice. Their website boasts that more than half of the Fortune 500 are current customers.
Brightcove goes above and beyond traditional video hosting and live streaming services. Live video can be broadcast via OTT technology and streamed to mobile devices and smart TV apps.
Provides server-side ad insertion for hosted videos, allowing publishers to profit from their content. You can connect it to a DSP and immediately start offering your customers advertising space.
You can learn a lot about your customers and potential customers by analyzing their behaviour in real time as they watch the videos on your website, thanks to real-time video analytics.
Pros
UltraHD resolutions up to 8K supported
You can make money off of your videos by delivering and selling advertising space in them.
Superior content management allows for seamless video integration across platforms.
Software for working together enhanced video output
Analytics in real-time reveal previously unknown information.
Learn how to engage a discerning audience through video
Cons
Prices for large businesses. Also, no price lists or other pricing info can be found on the site.
Difficult to use user interface
9. SproutVideo
For businesses of all sizes, SproutVideo offers an intuitive video hosting platform. This program makes it simple to host video, create a branded video player, implement safety features, and track viewership and engagement with your videos. Furthermore, videos can be included in a website through a playlist or embeds.
Pros
The process of making videos is simple.
Complete with everything you could require
Especially useful for composing posts for social media.
Numerous devoted regulars
Extremely reasonable price
Cons
10. Jetpack
For all you WordPress fans out there who are looking for a simple plugin, we have you covered: Video hosting is included in Jetpack for WordPress's premium plans, which start at just $11.97 per month.
The new editor makes it easy to embed video blocks into your posts and pages without the need for copy and paste.
The WordPress admin area also provides access to detailed, real-time video analytics.
Pros
Unlimited storage and bandwidth; support for high-definition videos up to 4K resolution
You can set embedded videos to play automatically, mute, or loop.
Data analysis in real time
The monthly premium for Jetpack is only $10.
Cons
You absolutely, positively, have to have a WordPress site.
Not as advanced as other paid alternatives on the market.
Insert Live Video Into Your WordPress Posts
Using the new Gutenberg Editor, you can embed video blocks straight into your WordPress posts and pages.
11. Odysee
Odysee is unique in that the LBRY blockchain protocol powers it. The LBRY protocol is relatively new, enabling anyone to create apps that engage with LBRY's digital content.
Your Odysee account will happily accommodate video uploads for the purposes of digital marketing and other business uses. But if you have the know-how to construct an app utilizing the protocol, you can get some cool results.
Pros
Developers of apps can charge users based on the content they access via streaming or downloading (like iTunes)
Allow users to download content for free (like YouTube)
Share files online, whether they're videos, songs, documents, or anything else.
Use this platform to your advantage and make some crypto
Getting views on Odysee is more challenging because many users simply copy and paste their YouTube links.
Odysee and LBRY frequently appear together because LBRY is the parent company of Odysee and was also built on the Blockchain. Odysee's blockchain protocol goes by the same name.
12. Brid.TV
Enterprise-ready and built, Brid.TV helps businesses make money off of their videos. The primary goal of this system is to expand publisher reach and revenue.
A lot of ground has been covered lately as the company expands rapidly. Both their stream and ad request numbers are through the roof right now. As such, now is a fantastic time to join forces with them and see what you can achieve.
Pros
Conveniently quick setup
Managing video at an enterprise level without breaking the bank
Player TV of the Highest Quality Compatibility with both Apple and Google platforms
Cons
There are still a lot of bugs and instability in their WordPress plugin.
Excellent Substitute For Organizations Seeking Quick And Efficient Content Monetization
Those who publish and seek to increase content views and revenue should read
13. Utreon
The Utreon home page is captured via the website's screenshot feature.
Utreon has played an important role in the "alternative to YouTube" movement, and its popularity has grown as a result. Why? It has more cutting-edge features, a more active community, and more efficient tools for making content.
While all of these things are appealing, Utreon's commitment to user privacy is likely the primary factor luring content creators to the platform.
The company, for instance, will never profit from selling users' personal information. There are many advantages to using their privacy policy.
Pros
Better protection of user data than competing services
True interaction between fans and artists
An easy signup process that lets makers quickly import their existing work.
Negative A lack of functionality in some areas due to its infancy.
Other than their commitment to user privacy, Utreon's primary selling point is the platform's potential to facilitate more diverse forms of video-based interaction.
The platform aims to close the gap between content producers and their audiences through the use of a system based on memes, clip sharing, approval ratings, and question posting.
14. Metacafe
Finally, Metacafe rounds out our top three alternatives to YouTube. This idea is about as straightforward as it gets, and yet it has tremendous practical value.
It's a simple, user-friendly hub where users and publishers can share and discover media.
Among the top three video sites in the United States, Metacafe enjoys a sizable fanbase. Metacafe currently receives 12 million monthly unique viewers.
Their service is great for spreading your message quickly and efficiently through short videos that get right to the point.
Pros
Appropriate for use in documentaries, music videos, and newsreels
Friendly to the whole family
Cons
Metacafe's 100 MB upload cap means it's not ideal for full-length videos.
King of the Short-Form Videos
This is the fundamental idea behind the Metacafe service. This platform only features short videos. Most of the users on the platform keep their videos in the 90-second to 180-second timeframe.
An extra step is taken as well to ensure that the short-form video style is respected. Users will not be able to upload any video file that is larger than 100 MB.
Perhaps the most interesting thing about Metacafe is that videos cannot be added automatically. Once submitted, a built-in community of over 80,000 volunteers watches it and decides whether or not to add it to the platform.
Conclusion
If you're looking for a video to watch online in 2022, YouTube isn't your only option. But just because it's the most popular doesn't mean it's the best option for your company.
When it comes to social media and video distribution, you have major players like Instagram TV and Facebook Watch. Vimeo, Wistia, and Spotlightr are just a few of the professional video hosting options available to businesses today. Brightcove is the best option if you need a comprehensive enterprise-level solution with a pricing structure that works for your business.
So, I turn it over to you: what do you think is the best alternative to YouTube? Tell me about the things you've already tried. Feel free to share your thoughts in comments below.
I trust you enjoyed this article about the Best YouTube Alternatives For Bloggers. Would you please stay tuned for more articles to come?
Take care!
JeannetteZ
Want to Learn How to Build Your Own Home-Based Online Business & Start Making Money Online From Your Comfortable Couch?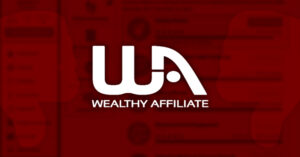 Your Opinion Is Important To Me
Thoughts? Ideas? Questions? I would love to hear from you. Please leave me your questions, experiences, remarks, and suggestions about the Best YouTube Alternatives For Bloggers in the comments below. You can also contact me by email at Jeannette@WorkFromAnywhereInTheWorld.com.
Disclosure
This post may contain affiliate links. I earn from qualifying purchases as an Amazon Associate and other affiliate programs. Read my full affiliate disclosure.
You may also enjoy the following articles:
Wealthy Affiliate Review – Scam or Legit? The Truth Exposed
Best Ways To Build An Email List
Wordfence Security Plugin Review
Jetpack For WordPress Plugin Review
Best Advice For Non-Native English Bloggers