Best Tips To Create A WooCommerce Store
Best Tips To Create A WooCommerce Store
In terms of income growth, expanding your retail business by opening an online store is perhaps the most reasonable option you can make for yourself. To remain ahead of your competition in the digital age, you must investigate the advantages of eCommerce.
Many prominent eCommerce systems, for example, enable you to set up your own online shop. Shopify, WooCommerce, Squarespace, Wix, BigCommerce, and others are just a few examples. To put it another way, an eCommerce platform is a piece of software or a plugin that enables you to create an online shop. Using it, you may also manage commercial tasks like marketing, product sales, sales management, and customer service.
WooCommerce, on the other hand, has the largest market share of 28.24 percent. As a result, we are confident that a new WooCommerce shop built using WordPress and WooCommerce will not fail. Because of all the words involved, setting up an online business may initially seem a little daunting. WooCommerce, payment gateways, plugins, integrations, settings, web hosting, multi-store setup, themes, etc.
What Makes WooCommerce The Best eCommerce Platform?
Not every eCommerce platform will be suitable for your online company with all the advantages and disadvantages. That is, choose one depending on your company's requirements. Choosing WooCommerce, the most popular eCommerce software among all online solutions, on the other hand, comes with the following advantages:
To begin with, WooCommerce is a free, open-source, highly configurable platform that gives shop owners complete control. As a result, you are free to conduct any experiments you desire with your shop! When working with WooCommerce, there is no such thing as a mistake or a factual error. Scalable & Affordably priced!
Second, you can upgrade your WooCommerce shop with hundreds of top-rated WordPress plugins and various free and paid themes. Simply download and execute them.
Finally, secure payment interfaces allow you to sell any goods, subscribe to a service, or collect donations for a non-profit organization. The amount of control provided by a user-friendly WordPress dashboard is unrivalled.
Starting your own internet business doesn't have to be a pipe dream anymore. Anyone can create an online shop using WooCommerce, thanks to WordPress. It's fast and straightforward, and you can create a professional-looking website to sell your goods without spending a fortune. Furthermore, you won't need to employ a designer to make your business seem great if you follow these basic WooCommerce suggestions.
Tip #1: Think About Your WooCommerce Store's Navigation
We advocate flattening your website's navigation from the start. What exactly does this imply, and why is it so crucial? A flat website architecture reduces the number of clicks required for a client to reach their chosen destination, and it's a popular design. To understand what we mean, go to major online businesses like ASOS or West Elm, which prominently show links to their most popular sites and any new or highly relevant material (like sales or limited edition products).
The number of clicks between the homepage and the deepest layer (or customer target page) is substantially decreased thanks to this flattened, condensed menu layout. Consequently, visitors to your online store will have no trouble finding the required page. Furthermore, since this navigation approach makes it easy for search engine bots to explore your site, it is a terrific strategy to increase your SEO.
Consider the following scenario to see how everything works. For example, your consumer must make ten clicks before reaching a specific page. That's a lot of clicking, and it'll probably take a while. A visitor may get frustrated and quit your site, searching for a more convenient option.
On the other hand, Google (and other well-known search engines) spend a limited amount of time on your sites. Without a doubt, you'll want people to look at as many of your pages as possible, particularly the finest ones (the ones you want to rank for).
Thanks to flat architecture, consumers and bots can access the required pages in only a few clicks. You might have a look at TemplateMonster's Woostroid theme as an example. The primary theme sample shows simple navigation and highlighted areas for new goods and popular sites (such as Shoes by Zara, Jackets and a free shipping promotion). It's worth noting how a visitor may access the most popular areas with only one click.
Tip #2: Use Categories And Subcategories To Help People Find Products
This is one of the simplest yet most effective WooCommerce techniques. You'll be surprised! When developing a WooCommerce shop, one of the most frequent errors is forgetting to include categories and subcategories. When a consumer comes into your business, they'll probably want to categorize things throughout their search, and categories make that easy. You may also utilize the subcategories to refine your results further.
So, why do you need category pages in the first place? The first and most important reason is SEO. The more particular pages you have with long tail keyword phrases, the more probable new clients will find you via search engines like Google or Bing. While having a "Dresses" category is beneficial, adding subcategories such as "Little Black Dresses" and "Coachella Ready Festival Dresses" improves your ranking chances even more.
Are You Tired Of Scams?
The second reason is for the benefit of your clients. Let's imagine you own a WooCommerce bookstore that sells books. Needless to say, individuals don't always know what they want. When visitors open your "Novels" category, they will view the most popular items. If you don't have categories and subcategories to let people explore your inventory, they'll have to navigate your pages.
Using subcategories and putting them in an easy-to-read megamenu, as seen in the Shopkeeper WordPress theme example above, is a great approach to ensure shoppers and bots browse your store. So keep essential keywords in mind and utilize them to your advantage when establishing categories (note: if your theme doesn't allow mega menus, you can use the Ubermenu plugin to add them).
Tip #3: Integrate WooCommerce With Live Search
We also suggest utilizing Live Search to make it easier for your consumers to locate precisely what they're looking for. Prospects can see your eCommerce site's most popular and relevant search results, speeding up the online purchase process.
You may also use the WooCommerce Product Search plugin to add this functionality to any site or choose a theme that already has it, such as the ShoppyStore theme. You may test it out if you go to their demo. Simply typing a few letters into the search box will bring you a list of stores that meet your criteria. The results get narrowed as you write more.
Tip #4: Create Your Own Unique Product Descriptions
Furthermore, you must develop original material that is not copied and pasted. Finally, duplicating content is another typical error people make while setting up their WooCommerce businesses.
Copying and pasting material from one product page to another is quite simple. Some plugins automate the process by linking your WooCommerce shop to your Amazon Associates account. Make every effort to prevent this, as tempting as it may seem. If you produce your own original descriptions, your sites will have a far greater chance of getting a top search position.
Similarly, adding bespoke photos or media to your product pages will help them stand out even more. You may add unique videos to your product gallery if you utilize the free YITH WooCommerce Featured Video plugin. Simply record your own video, upload it to YouTube or Vimeo, then use the plugin's parameters to embed it on your product page.
Tip #5: Don't Forget To Improve Internal Content Linking
Internal linking has always been a need for every successful internet venture. The aim is for visitors to your site to read one blog post and click on the links to read other related pieces. But today, we're focusing on WooCommerce sites, and this is another typical error made by eCommerce website owners. This is a shame since adding internal connections to your business is simple!
Add Upsells and Cross-sells to your items using WooCommerce's built-in features. Upsells will be suggested as a similar product that the consumer would also appreciate on the product page (for example: on a red dress, you may want to upsell a more expensive red dress). Cross-sales appear as complementary goods on the shopping page (for example: if a customer added a bathing suit to their cart, they might also want to add sunglasses).
Furthermore, some WordPress themes come with professionally designed product pages to assist you in showcasing your store's merchandise. A good example is the Noir WordPress theme. The theme will show comparable goods from the same category automatically. You can also use WooCommerce widgets in your sidebar to show top-rated goods that your customers may like.
You may even go further by using a WooCommerce price comparison plugin. This must-have feature will allow visitors to compare many items based on their fundamental qualities. This implies that visitors to your WooCommerce shop are likelier to make a purchase (or multiple things).
Internal linking is beneficial for SEO and increases conversions by motivating visitors to explore several pages. Internal linking may take search engine bots deeper into your WooCommerce site, allowing them to locate additional pages.
Just remember to change the content of your WooCommerce shop if you manually add any links. According to statistics, about 40% of websites have broken links, often caused by removing related items.
Tip #6: Double-Check Your Reviews To Be Sure They're Genuine
We've already covered more than half of our WooCommerce hints, but this is crucial. Today, social evidence significantly influences whether or not a buyer buys anything, and reviews are one of the most potent kinds of social proof. Ideally, a large number of them should be positive.
However, it might be off-putting when prospective consumers clearly find fraudulent product reviews. Indeed you've come across items with mixed reviews? That's simply too well-phrased (or, conversely, confusingly broken) to be true?
By validating reviews, you can ensure that consumers can trust the information provided in your business. Only true "confirmed owners" who bought the goods from your shop and registered for an account may submit a review if you tick the option under WooCommerce > Settings > Products.
Alternatively, you may use a plugin such as TrustedSite Reviews to allow a third party to request and validate reviews. You will not only gather legitimate, actual reviews, but you will also have many of them.
Tip #7: What About Out-of-Stock Pages
Needless to say, any eCommerce site will experience the fortunate situation of out-of-stock items. It's probably not a major deal if it's just for a few days, but what if you know it'll be months before you can restock? In a similar circumstance, you could wish to get rid of items you don't want to sell.
These explanations may change, yet you are still left with the same question. What should you do with out-of-stock or deleted goods product pages? You should eliminate them logically. You don't want to disappoint your customers, but don't rush! There's another possibility.
You should be aware that removing out-of-stock goods from your website affects the number of ranking pages. This also implies you're lowering your WooCommerce store's exposure. What if the item becomes available again in the future?
Instead, we propose you redirect the out-of-stock product's website to a comparable but distinct one. Consequently, you'll be able to sell your products while still having the option to reactivate the previous page if necessary. An SEO plugin is the most straightforward technique we've discovered to redirect pages.
If you're using Yoast SEO, this option may be found under SEO > Redirects in your WordPress dashboard. If you believe the product will be gone for good, a permanent 301 redirect is recommended, but if you believe the product will be gone for just a few days or weeks, a temporary 307 redirect may be preferable.
Tip #8: Boost The Performance Of Your WooCommerce Store
You put in a lot of effort to build up your eCommerce site. Nonetheless, you need it to operate as quickly as possible for various reasons. To begin with, it improves your SEO. Page load speeds are taken into account by search engines like Google.
A page that loads in a second or two is more likely to rank higher than one that takes thirty. Second, even a 5-second wait nowadays will make your clients want to leave, and it's one of the leading causes of a higher bounce rate.
To improve the speed of your website, use Google's PageSpeed Insights or another free tool to assess its performance. This will provide the load time for the page you specified and various speed-up ideas.
After that, adhere to the recommendations! It's conceivable that all you need to do is optimize your photographs. Many business owners make the error of uploading huge, high-resolution photos. While they are visually appealing, they take a long time to load, particularly for mobile users. Instead, choose a suitable picture size, save it as a JPEG, then use an image optimizer to improve it. Then, to assist your content load quicker, employ a CDN.
Tip #9: Use Plugins To Add Useful Features
While we advocate starting with a top-notch responsive WooCommerce theme, we understand that finding the right match may not be feasible. But don't worry — there is a simple way to create your ideal WooCommerce shop.
First, choose a theme that resembles how you want your business to appear. A theme with built-in style options is preferred. You can quickly change fonts and colours this way without needing to learn any programming languages. Next, think about using plugins to enhance your store's functionality. There are a lot of plugins on our list of the finest WooCommerce extensions and add-ons that you may want to look into.
For example, you might integrate the Caddy Side Cart plugin into your business to enhance your clients' entire buying experience. Caddy integrates an optimized side cart with powerful conversion-boosting features into your e-commerce site.
These include targeted up-sell suggestions in the cart, an appealing free-shipping meter for when a certain sale amount is achieved, simple in-cart promotions, a wishlist for when customers return to your site, and more. Plus, since the side cart is adjustable, you can make it blend in with the rest of your site's design.
Alternatively, you may expand the choices available on your checkout page. A particular plugin, such as the WooCommerce Checkout Manager, is an excellent solution in this instance. You may personalize your checkout page with this plugin by deleting or adding custom fields. Custom fees (based on percentages, single fields, or even multi-checkboxes), conditional fields, file uploads, and email alerts are all possible with the plugin.
However, it is only one example. Whatever your requirements, there's a good possibility that a plugin exists to meet them. Memberships, discounts, referrals, endless scrolling, and more features may be added. Don't go crazy and install too many plugins – you can frequently find one plugin with the numerous functions you want. The fewer plugins you have, the fewer possibilities of a conflict (but that's just our recommendation).
Conclusion
As you can see, WooCommerce is an easy-to-use eCommerce platform that offers many excellent features.
I trust you enjoyed this article on the Best Tips To Create A WooCommerce Store. Would you please stay tuned for more articles to come? Take care!
JeannetteZ
Want to Learn How to Build Your Own Home-Based Online Business & Start Making Money Online From Your Comfortable Couch?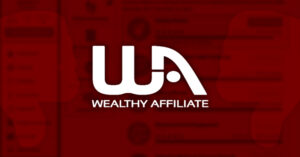 Your Opinion Is Important To Me
Thoughts? Ideas? Questions? I would love to hear from you. Please leave me your questions, experiences, remarks, and suggestions about the Best Tips To Create A WooCommerce Store in the comments below. You can also contact me by email at Jeannette@WorkFromAnywhereInTheWorld.com.
Disclosure
This post may contain affiliate links. I earn from qualifying purchases as an Amazon Associate and other affiliate programs. Read my full affiliate disclosure.
You may also enjoy the following articles:
Wealthy Affiliate Review – Scam or Legit? The Truth Exposed
All About Managed WordPress Hosting
How To Make Your WordPress Site Faster
All You Need To Know About A VPN
All You Need To Know About Email Blasts