Best Strategies For eCommerce Sellers
Best Strategies For eCommerce Sellers
Your small business can reach new heights by utilizing the appropriate e-commerce methods. With no expense, it can assist you in generating leads and revenues.
93.5% of internet users have bought anything online, according to OptinMonster. The number makes it clear how profitable an online store can be.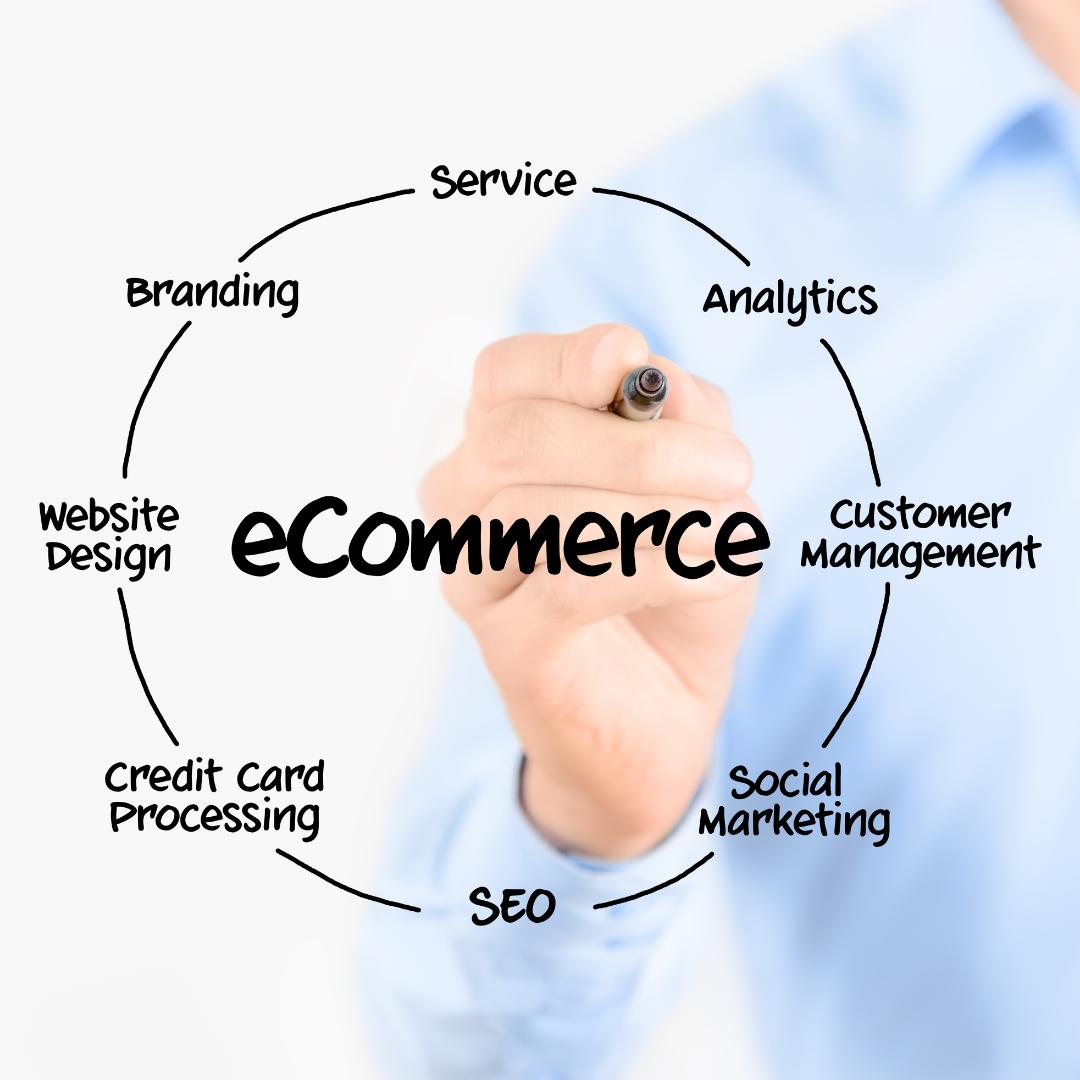 Providing eCommerce Strategies
You must have effective eCommerce strategies to outperform rivals, keep customers, and increase sales.
This article will explore some of the best strategies for eCommerce sellers to adopt to boost their online presence, increase sales, and establish a sustainable business model.
From optimizing product listings to leveraging social media marketing and providing exceptional customer service, we will delve into the key pillars contributing to e-commerce ventures' success.
Key Considerations Before Implementing A New eCommerce Strategy
It's important to undertake an in-depth study and analysis before considering implementing a new e-commerce strategy to ensure its viability and potential for success.
Before implementing a new eCommerce strategy, take into account the following significant factors:
1. Market Research
Develop a thorough understanding of your target market's tastes, demands, and buying habits. Determine any gaps or opportunities your new strategy can substantially impact by examining market trends, rival tactics, and consumer feedback.
2. Alignment With Business Goals
Consider how the new strategy fits into the bigger picture of your company's goals. Will it assist you in developing new markets, enhancing client engagement, or boosting sales?
Ensure the plan is connected to your company's objectives and the capacity to produce significant outcomes.
3. Allocating Resources
Determine the resources needed to implement the new strategy successfully. Budget, time, staff, and technological skills are a few considerations.
To support the execution of the plan, ascertain whether you already have the required resources in place or need to make changes or investments.
4. Scalability
Consider the new strategy's capacity for expansion. Will it hold up and be flexible as your firm expands?
Make that the plan can, over time, handle rising demand, increasing sales volumes, and changing client expectations.
5. Risk Assessment
Assess risks related to the new plan. Determine problems or restrictions that might emerge during implementation.
Consider the effects on your brand's reputation, patient experience, and financial security. Create backup plans.
6. Analytics And Measurement
Choose the metrics you'll use to gauge the effectiveness of the new approach. Set up key performance indicators (KPIs) that follow pertinent criteria and align with your company's goals.
Create a system for gathering and evaluating data so that you can assess the strategy's success and make data-driven decisions for continuous improvement.
Are You Tired Of Scams?
7. Testing And Iteration
Before implementing the new approach on a bigger scale, consider performing small-scale tests or pilot programs to gauge the effectiveness and impact.
This enables you to gather input, pinpoint areas for improvement, and make the required adjustments before devoting significant resources.
8. Integration With Existing Strategies
Consider how the new strategy will work with your current e-commerce projects. To avoid conflict or compromising your overall brand message and consumer experience, be sure it enhances and supplements your current efforts.
9. Customer Feedback
Gover information from your current clientele through surveys, interviews, or other feedback mechanisms. Know what they want, what they want, and what they expect.
To ensure your new approach connects with your target audience, consider their comments as you build and tweak it.
10. Competitive Advantage
Examine the new strategy's potential to give you a competitive advantage in the marketplace. Find out what differentiates you from your rivals and how the new system can make the most of your USPs.
Determine how it can help your company stand out from the competition and draw clients in a crowded market.
11. Technological Requirements
Determine whether the new plan needs special technological equipment or infrastructure. Ask yourself if your current e-commerce platform or systems can support the implementation.
Decide whether to develop integrations or invest in new technologies to implement the strategy effectively.
12. Implementation Timeline
Establish a reasonable deadline for implementing the new approach. Take into account the time needed for preparation, implementation, and monitoring.
To ensure a smooth and timely deployment, allocate resources and establish milestones. Avoid speeding the implementation phase because doing so could undermine the strategy's quality and efficacy.
13. Education And Training
Determine whether your staff needs more instruction or training to implement the new plan successfully.
Determine any skill gaps and give your team the resources or training they need to succeed. Make sure that each participant is aware of the goals of the plan, their responsibilities, and the anticipated results.
14. Legal And Compliance Considerations
Examine any legal or compliance specifications associated with the new plan. Ensure you abide by all relevant laws and rules, such as those about consumer protection, data privacy, and the security of online payments. To ensure compliance and reduce potential legal risks, seek legal advice as needed.
15. Return On Investment (ROI)
Examine the new strategy's prospective ROI. Calculate the expected revenue or cost savings the plan may produce and the expenses related to putting it into practice and keeping it up.
Perform a cost-benefit analysis to determine whether the advantages outweigh the investment needed.
By considering these additional factors, you can comprehensively evaluate a new e-commerce strategy, set realistic expectations, and increase the chances of a successful implementation that positively impacts your business.
Best Strategies For eCommerce Sellers
Due to the COVID-19 epidemic, e-commerce sales soared in 2020 and beyond. Online shopping has now expanded along with competition and shifting consumer preferences.
E-commerce marketing tactics can help businesses build, grow, and keep their consumer bases if they devote time and money to them. Promoting a product or service is a key component of e-commerce marketing techniques.
An interesting website and well-thought-out marketing strategy may attract visitors who will become paying customers, keep them around, and help businesses grow their entire customer lifetime value (CLV).
Here are some best strategies for e-commerce sellers to enhance their online business:
1. Optimize Product Listings
Optimizing product listings is crucial for e-commerce sellers to draw potential customers and boost conversions.
It entails devoting time and energy to creating captivating product descriptions, excellent photos, precise specifications, and pertinent keywords.
To engage and influence customers, it is first important to write attractive product descriptions. Accentuate the special qualities, advantages, and value proposition of your products.
Use persuasive language to draw readers in and illustrate how the product meets their wants or solves their difficulties.
To differentiate your product from the competition, use storytelling approaches and highlight its benefits.
Furthermore, avoid using technical jargon that can mislead buyers and ensure the descriptions are succinct, straightforward, and easy to understand.
High-quality pictures accompanying the descriptions are essential for drawing clients in and giving them a sense of the product's appearance.
Use high-resolution photographs that faithfully represent the item from many angles, or invest in expert product photography.
Images that are clear, well-lit, and visually appealing inspire customers to believe in the quality of the product and assist them in understanding its functions.
If you want to give them a thorough grasp of the product, consider showing it in multiple settings or using an example.
Specifications must be accurate for customers to access the information they need to make wise purchasing decisions.
Details and specifics like dimensions, materials, colours, sizes, and any other pertinent information should be included.
The likelihood of returns or customer discontent decreases when specifications are accurate and transparent, increasing consumer trust and confidence.
Additionally, to increase your product listings' exposure in search results, use pertinent keywords throughout.
Conduct keyword research to find the words and phrases that potential buyers are most likely to use when looking for items similar to yours.
To improve your listings' visibility in search results, consider how to use these keywords in your product titles, descriptions, and tags.
As a result, your products will have a higher chance of turning up in relevant search results, enhancing organic traffic to your online store.
2. Streamline The Checkout Process
Streamlining the checkout process is essential for e-commerce merchants to reduce cart abandonment rates and guarantee a smooth shopping experience for customers.
You may boost conversions and customer satisfaction by developing a user-friendly and intuitive layout, enabling guest checkout choices, offering numerous secure payment ways, and optimizing for mobile devices.
Start by developing a user-friendly interface that simplifies the checkout procedure. Ensure the recipes are simple to follow and laid out so buyers can easily move from adding things to their cart to finishing the purchase.
Utilize a simple, user-friendly design that reduces distractions and enables clients to traverse the checkout experience effortlessly.
Customers who want a quick and easy checkout process must have those options—offering the opportunity to check out as a guest lowers friction and prevents customers from entering pointless information because only some people want to create an account.
Make sure to provide customers with a range of safe payment choices. Include well-known payment gateways like credit/debit cards, online wallets like PayPal and Apple Pay, and additional regional payment options based on your target market.
Multiple payment alternatives allow you to accommodate varied consumer preferences and boost the likelihood of closing the sale.
Reduce friction and streamline the checkout process by reducing the steps needed to complete a purchase.
Remove any optional fields or procedures that could discourage buyers from completing their purchases.
Consider adding autofill functionality to automatically fill in customer information or save payment information for recurring clients to streamline the process further.
Given the surge of mobile commerce, the checkout procedure must be optimized for mobile devices. Ensure your checkout page is mobile-responsive and offers a fluid experience on various screen sizes.
Eliminate extraneous design features that could slow the loading time or cause usability issues on mobile devices, simplify form fields, and utilize mobile-friendly input methods (such as numeric keypads for credit card details).
3. Leverage Social Media Marketing
For e-commerce companies, leveraging social media marketing is a potent tactic that may help them reach a wider audience, interact with that audience, and increase traffic to their website.
You can improve brand awareness, encourage customer engagement, and increase sales by establishing a strong presence on social media platforms, producing interesting content, running targeted adverts, and utilizing influencer alliances.
Find the social media channels that best serve your target audience to start. Focus your efforts on the platforms where your target audience is most active by conducting research.
Establish a consistent brand presence across all social media platforms, including Facebook, Instagram, Twitter, and LinkedIn, by setting up dedicated company profiles and filling them with pertinent information, branding components, and connections to your website.
Creating compelling material is the secret to keeping your social media audience interested and engaged. Create a content plan that reflects your company's personality and appeals to your target market.
Disseminate useful and pertinent content, such as new product announcements, market analysis, how-to guides, behind-the-scenes peeks, client endorsements, and user-generated content.
To maintain variety and interest in your material, use a variety of formats, such as pictures, videos, infographics, and interactive postings.
Running customized ads on social media enables you to reach a larger audience and increase website traffic.
Refine your audience based on demographics, interests, activities, and other pertinent factors by using the sophisticated targeting capabilities offered by each platform.
Ensure that your ad language and imagery communicate your value proposition well, enticing users to click.
The reach and reputation of your brand can be greatly increased through influencer collaborations. Find influencers in your business or specialty who are well-liked and interact with your target market.
Work with influencers to produce sponsored content, product reviews, or endorsements highlighting your products for their audience.
Their suggestions and favours increase interest in and trust in your company, attracting more visitors and possible buyers to your online store.
Furthermore, social media networks offer a range of engagement options like comments, likes, shares, and direct messages.
Actively react promptly to consumer messages and comments, participating in conversations and offering help as necessary.
Promote user-generated content and organize social media giveaways or contests to increase customer involvement.
4. Focus On Customer Reviews And Ratings
Concentrating on customer reviews and rating is wise for e-commerce sellers looking to increase trust, credibility, and client loyalty.
Encouraging clients to provide evaluations and ratings for your goods—both favourable and unfavourable—can yield insightful information and chances for development.
Your timely and polite reaction to customer feedback demonstrates your commitment to their satisfaction, which helps to build your brand's favourable reputation.
By implementing a system that makes it simple for customers to submit feedback, you may encourage them to leave reviews and ratings.
Ask customers to express their experience and opinions about the product in follow-up emails after a purchase.
Consider providing rewards like discounts or loyalty points to encourage clients to post reviews. On your website and product pages, post lucid and noticeable review prompts.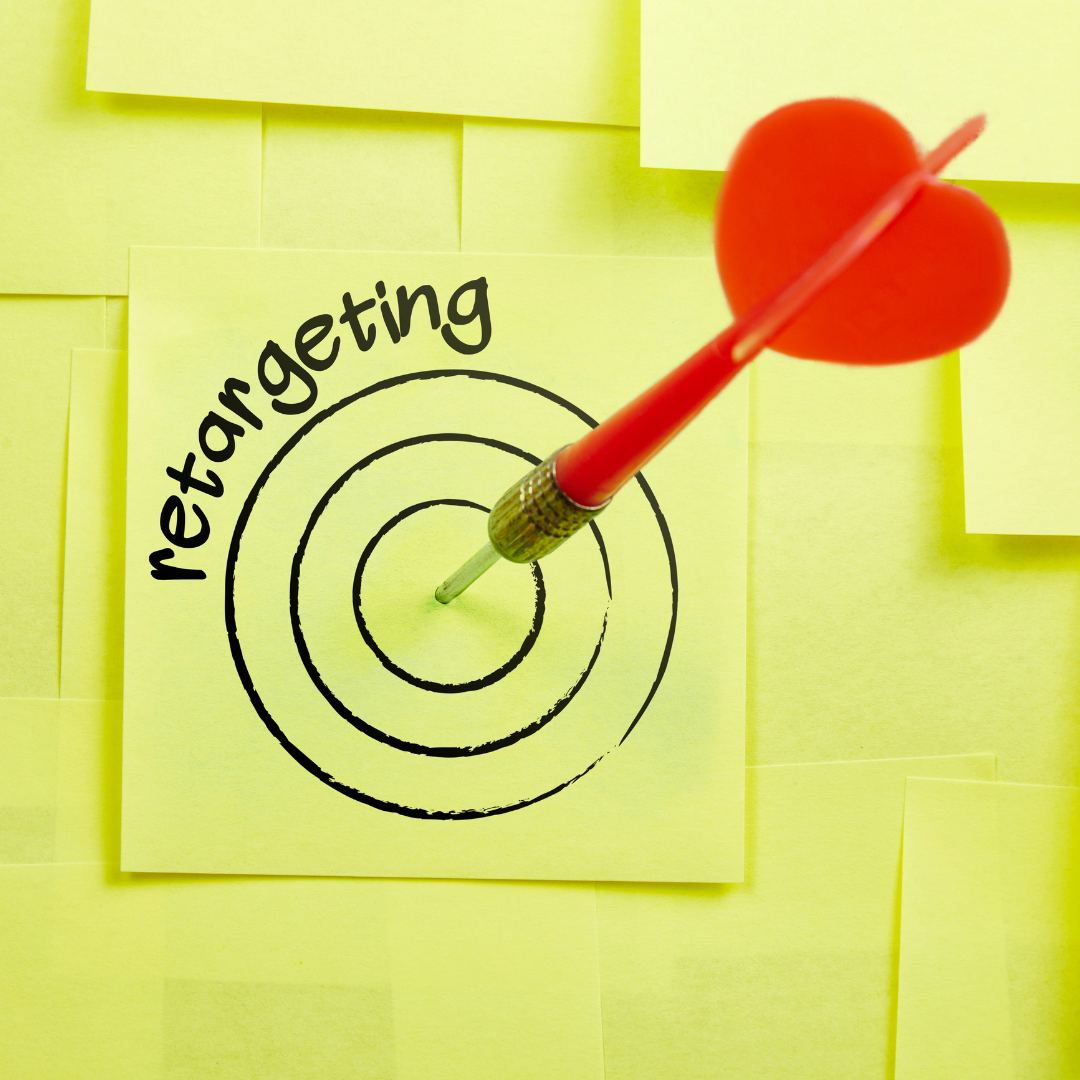 Retargeting And Abandoned Cart Recovery
Retargeting and cart recovery are powerful strategies in e-commerce that aim to re-engage potential customers who have shown interest in your products but still need to complete their purchase.
Retargeting involves displaying targeted ads to these potential customers across various platforms they visit, such as social media or other websites, to remind them of your products and encourage them to reconsider their decision.
This helps keep your brand in mind and increases the likelihood of conversion. Abandoned cart recovery, on the other hand, focuses specifically on customers who have added items to their cart but left without completing the purchase. 
By implementing automated email campaigns or personalized notifications, you can remind these customers of their abandoned carts and provide incentives like discounts, free shipping, or limited-time offers to motivate them to finalize the purchase.
These strategies leverage the power of reminders, personalized messaging, and incentives to recapture potential sales and improve conversion rates, ultimately boosting revenue for your e-commerce business.
Conclusion
In conclusion, e-commerce merchants can use a variety of tactics to improve their online presence and foster success.
Sellers can raise their brand awareness, customer engagement, and conversion rates by improving product listings, expediting checkout, utilizing social media marketing, concentrating on user reviews and ratings, and implementing other successful strategies.
E-commerce sellers may stay ahead of the curve and consistently provide an improved online shopping experience by continuously evaluating data, monitoring key performance indicators, and modifying strategy accordingly.
In the changing world of e-commerce, adopting these best practices and remaining innovative will position sellers for growth, customer satisfaction, and higher revenue.
A proper marketing plan may help you reach more potential customers, raise the average order value, and boost your sales. All of these are areas that you want to work on definitely.
You can construct a profitable store that offers customers a positive shopping experience and is equally enjoyable and rewarding for you to run by paying attention to the e-commerce marketing advice provided above.
I trust you enjoyed this article on the Best Strategies For eCommerce Sellers. Would you please stay tuned for more articles to come?
Take care!
JeannetteZ
Want to Learn How to Build Your Own Home-Based Online Business & Start Making Money Online From Your Comfortable Couch?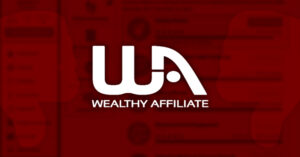 Your Opinion Is Important To Me
Thoughts? Ideas? Questions? I would love to hear from you. Please leave me your questions, experiences, remarks, and suggestions on the Best Strategies For eCommerce Sellers in the comments below. You can also contact me by email at Jeannette@WorkFromAnywhereInTheWorld.com.
Disclosure
This post may contain affiliate links. I earn from qualifying purchases as an Amazon Associate and other affiliate programs. Please read my full affiliate disclosure.
You may also enjoy the following articles:
Wealthy Affiliate Review – Scam or Legit? The Truth Exposed
Creating A Winning Content Strategy For eCommerce Blogs
Best Ways To Start An eCommerce Business
Legit Ways To Make Extra Money Before Christmas
How Do Blogs Work – Definition And Guide
How To Get Listed In Search Engines