Best Ways To Convert New Visitors To Subscribers
Best Ways To Convert New Visitors To Subscribers
Many online merchants have experienced traffic surges due to the pandemic. Converting that new traffic to immediate purchases can be challenging. The next best option is enticing visitors to subscribe to your email communications.
The early stages of building an online business are exhilarating and terrifying. Exhilarating because watching your business grow is a real thrill. New website visitors? Great! Social media attention? Fantastic! But, terrifying too, because learning to leverage your website to turn a site visit into profit can be daunting if you're new to the process.
Getting 100,000 visits to your website can feel awesome. But if your conversion rate is low, all that traffic won't do you much good. That's why it's absolutely critical to focus on converting your traffic into subscribers (and ultimately turning those subscribers into paying customers).
If you are starting an eCommerce business, you need a strategy for turning your visitors into paying customers. In the marketing world, this is known as conversion. You're converting your visitors from latent prospects into customers, and your conversion rate is how many visitors you convert into paying customers.
So how do you actually convince first-time users to purchase a product or service? This comes down to how effective you are at nurturing the customer journey. In essence, your customers need to know, like, and trust you before they'll be willing to part with their money. How will they trust you're the best website to choose from? What leads to building this trust? What unique value do you provide to them? Curating this into an effective go-to-market strategy is critical to your success.
With surging customer acquisition costs, it's more important than ever to turn new website visitors into paying customers. Moreso, nurturing these customers to create loyal customers. However, this isn't an easy task. Building true brand loyalty takes time, and starts with being able to convert new visitors into customers.
Why Conversion Rate Matters
Consumers today are shopping online at all hours of the day, so finding the right time to contact a potential customer and converting that contact into a sale can be a daunting task. If your conversion rate isn't high enough, you'll find that it's often impossible to get people to take that initial step to get a product or service.
In order to achieve true success as an eCommerce entrepreneur, you have to convert your traffic into a steady stream of paying customers. You'll also need to increase your conversion rate as your business grows. Once you get to the point where you can turn a few hundred customers per month into several hundred per month, your conversion rate will go from zero to 100.  Not all conversion rates are created equal.
A conversion is an act of making a transaction, or the successful completion of a task, in order to achieve an end. A conversion is an essential part of any business, but it's especially important for eCommerce. The more steps it takes to complete your transaction, the less valuable the experience is for the customer.
Of course, converting visitors into paying customers is just the first step in your eCommerce conversion strategy. You also need to convert them into loyal customers who continue to come back to buy your products and services. The best way to do that is to maximize the profit per customer.
Tips For Increasing Your Conversion Rate
There are many reasons that your conversion rate will be high, but there are a few things that will boost your conversion rate and improve your overall sales results. The first thing you need to do is to attract more visitors to your website. One way to do this is to create a landing page that's optimized for converting visitors into paying customers. Increase in website traffic – If your website is regularly getting a lot of traffic, you'll increase your conversion rate. The traffic you attract is very important. Without it, your conversion rate won't be any higher than it is now.
There are dozens of ways to increase your conversion rate, but there are a few key strategies to consider when figuring out what to do. Your ideal conversion rate should be targeted at the lowest amount of your ideal audience members, which should be around the very minimum. Ideally, you want to focus on acquiring as few active subscribers as possible.
Your subscribers are your active customers, and you want to focus on acquiring as many of them as you can. For example, let's say you want to convert 15% of your visitors into paying customers. Your conversion rate is a target of 2% to 3% of the 15% of visitors who convert into paying customers.
The Power Of Testimonials
So, how do you convert your visitors into paying customers? The best way to do this is by using a testimonial strategy.  Here's what testimonials do:  They build trust and credibility. The testimonials are very specific to the product or service you're offering. They're honest because testimonials are built on real-world experiences.
A testimonial strategy can be your secret weapon when it comes to converting visitors into paying customers.  Why is a testimonial strategy powerful?  One of the main reasons testimonials are so powerful is because they're very specific. A person (the customer) is telling you about a specific product or service (the product or service you're offering) in detail.
In my last article, I explained how testimonials are one of the best ways to convert visitors into subscribers and buyers. This is a low-cost and high-impact strategy. This is because it takes a real-life person to endorse your product or service. And testimonials also increase your product's credibility, which makes you more appealing to potential buyers.
I learned a lot from doing this free online testimonials and I've written a blog post that's worth checking out. Testimonials are an inexpensive and effective strategy to get more signups and to convert your visitors into subscribers and buyers.
Use Referral programs to generate sales. If your main goal is increasing conversions, referral programs are the key. Let's say that you want to promote your blog to new visitors. The only way to do that is to promote your blog via social media, so you are in the right place! The problem with this method is that you are only promoting to people you already know.
This is great if you know all of your clients personally. But that may not be the case, and you should consider letting people know about your blog via some kind of referral program. It could be an affiliate link program. Simply use a tool like the Squidoo API to grab data from affiliate marketers like JohnPepesTips.
What Happens When You Increase The Number Of Orders Per Click?
Every online business needs to convert a significant number of visitors into subscribers (and eventually customers). Without a solid conversion rate, most websites will be unsuccessful.  But when you increase the number of orders per click, you'll be able to convert even more visitors into subscribers and customers. That means you'll generate even more money in the long run.
When you increase the number of orders per click, you'll get more visitors to click on your ads. That's the actual conversion. Then, you'll convert more visitors into subscribers and customers.  This is why increasing the number of orders per click is one of the best ways to increase the amount of revenue you generate. The more people click on your ads, the more revenue you'll generate.
The amount you pay per click can vary a lot. You can pay as little as $0.08 and as much as $14. That's because the number of clicks your ad has can affect the cost. As a case in point, a place we publish is a hot market for paying per click advertisers.
So they get around paying as much as $14 for one click when all they are really paying for is one click. A top advertiser that places ads on a number of different websites is spending $0.05 per click. So an ad that would cost them $0.04 in this top-of-the-line environment is actually paying $0.05.
Today, if you sell a product that gets 10 orders per click, you're making a lot of money. But if you sell 10,000 orders per click, you're likely to lose money. In fact, according to the conversion-analytics company Omniture, the average click-through rate for online stores is 1.3%.
That means that only 1 in every 10 clicks turns into a sale. So it should be no surprise that your conversion rate is the biggest determining factor when it comes to profitability for an eCommerce business. Not only that, but it has a profound impact on overall sales.
How to Optimize Your Landing Pages
When it comes to conversions, you are not limited to how you convert on your site. Your conversion rate is also affected by landing page optimization. What's a landing page? A landing page is an eCommerce website or landing page that gets visitors to convert to a new customer.
A landing page is a website or landing page that gets visitors to convert to a new customer. You could have several landing pages on your site, but each one should be targeted at different customer types. A landing page aimed at single parents who are in the market for maternity clothes would likely be different from one aimed at families with babies.  Most of the time, you'll have a "generic" landing page for everyone, but you'll still want to have some variation of your landing page.
You'll typically have multiple landing pages for different forms of marketing:
Listing of products.
A call-to-action.
A resource page.
A testimonial page.
The list of landing pages is often referred to as your "conversion funnel." And you need to optimize each page to convert. Here are some of the things you need to do to optimize your landing pages to convert visitors into subscribers and buyers:
Make sure your landing page has a clear call to action.
Make sure the call to action is obvious and easy to see.
Use strong colours to make it easy for your visitors to pick out the call to action.
Before we dig into how to optimize conversion pages, let's go over how to convert visitors into paying customers on the front end. First, let's look at some core conversions that we can use to attract and convert new customers. Click-through rate (CTR): Once visitors click your landing page, they're going to convert if they're still interested after 30 seconds. For these CTR rates, it's fine if the CTR is 10% or higher.
If you're generating too few clicks, then you should tweak your email form to gain more conversions. Once visitors click your landing page, they're going to convert if they're still interested after 30 seconds. For these CTR rates, it's fine if the CTR is 10% or higher. If you're generating too few clicks, then you should tweak your email form to gain more conversions.
How To Optimize For Conversions
After you've converted visitors into customers, there are a number of ways to optimize for conversions. Here are a few best practices for improving the conversion rate.
Use Optimization Techniques. There are several different types of optimization techniques. They include:

 Automated SEO,
Customer behavioural studies,
Call-to-action (CTA) optimization,
Natural search (aka "quantified-self"),
Exclusive offers, and
Website redesign.

You'll want to use the most effective optimization techniques depending on your business, website and niche.
Use "Buy Now" Visuals. Most websites have a "Buy Now" button. Often these buttons don't have an image. This is a huge turn-off for most people, and they likely won't click on them.
After converting traffic into paying customers, you need to convert your subscribers into engaged subscribers, loyal subscribers, and profitable subscribers. You can do this by optimizing for conversations, first and foremost. It doesn't matter how much traffic you receive. How many followers do you have on social media?
Or how many webinars you do. If your customers aren't engaging with your content on a regular basis, you're not going to make any progress. Make sure your marketing is providing your customers with the information they want to engage with. If that doesn't occur, then your conversions will remain low. It's as simple as that. The best way to convert more and more customers into paying subscribers is to make your subscribers happy.
You can also help your conversion rate by increasing the likelihood that your visitors will convert. Make it easy to subscribe: Create an easy-to-follow signup process, which encourages visitors to follow your blog and never miss out on new posts. An easy-to-follow signup process that encourages subscribers to sign up gives you a huge advantage over competitors.
Create a newsletter campaign that generates multiple signups per day: Often, you can get multiple signups from each subscriber campaign you run. Using autoresponders, you can generate a large number of signups from each campaign.
Convert Visitors Into Subscribers
All that traffic your website receives is great, but converting it into subscribers is far better.  That's why it's important to provide content that your visitors want and need. This is called content marketing. We know you want to create amazing content for your visitors, but as an eCommerce entrepreneur, you also need to deliver a service. You need to provide your visitors with valuable content that will help them solve their problems, and ultimately convert them into paying customers.
This strategy has worked for businesses like Netflix and Airbnb. Both companies generated billions of dollars in revenue by providing great content.  But they didn't do it by just giving away new content for free.  Instead, they found ways to turn their existing customers into subscribers.
One way to increase your conversion rate is by leveraging email marketing. For example, if you offer a free item on your site, you will get more potential customers to sign up. That's great, but how do you turn those sign-ups into a paying customers? Here are the 4 key steps:
Identify your buyer personas
Create a sales process
Guide customers through the sign-up process
Send email marketing and convert your customers
Are You Tired Of Scams?
Identify Your Buyer Personas
You need to first identify the target market that you want to target. You should be targeting different age groups, genders, income levels, and other demographics so that your messaging and product are consistent. It's good to go with the lower end of the target market so that you're not catering to too many people with a wide range of needs.
Higher CPMs
This sounds counterintuitive because when you pay more for a subscription, you pay less per visitor. But that's the wrong way to think about it. So, what do you do with that 100,000 visitors to your website? Instead of sending 100,000 visitors, think about what these visitors can do for you. You should think about who they might become. The best way to get visitors to become subscribers is to make them your subscribers.
Convert Subscribers Into Customers
Establishing Your Authority: Selling someone a subscription means you know your visitors and what they want. You know your target audience, who they trust, and what your product or service is all about.  Establishing your authority is the single most important factor for converting visitors into customers.
If you know what people want, then you know what they're looking for. So if you don't know who your audience is or what they want, you'll be sending your leads all over the place.  But if you know your visitors and you have a product or service that they're interested in, then you can pick the perfect place to pitch it to them.
In the eCommerce world, conversion rates (at least for retail stores) are key. Many new websites pop up without a conversion strategy in mind. Once the website has a few months of traffic, however, you'll start to see a decent number of visitors convert. At that point, you know you have a good conversion rate.
Why is this so important? Because all these visitors aren't going to be customers in the long run. They are simply passing through. If you don't convert them into customers, you'll lose them to a competitor. It's very important to convert these visitors into customers and turn them into subscribers. It will help your business survive.
According to research, the most profitable conversion rate for an eCommerce business is 3.2%. Most businesses (like Uber) only convert a little over 3% of their total customers into subscribers, but they make up for it by converting all of their customers into customers. The most profitable type of business is the kind that converts its customers into customers.
The Conversion Problem
Let's look at what happens with latent prospects. You give them a bit of exposure, and they generate at least a tiny click-through rate. That click-through rate is very small, less than 1%. But when you increase the exposure you'll get a lot more clicks. But only some of those clicks will convert into new customers.
When your traffic has a low conversion rate, it isn't necessarily your fault. It might be that the conversion tactics you've implemented are ineffective. Or it might be that the content on your website is boring. Or it might be that your website is loaded with unappealing advertising. Another problem with low conversion rates is that they tend to spike and then suddenly go back to low levels. You need to make your conversion rate dependable.
Conclusion
There are plenty of ways you can generate leads and conversions. You need to think outside of the box, test new ideas, explore what works, and, above all else, stay humble. Put simply, converting your visitors to subscribers is all about getting them to take the right actions on your website. This means getting them to subscribe to your newsletter and then making sure that they do exactly what you tell them to do.
Once your visitors have paid for a product, the next step is making sure they are happy with the experience. In other words, you need to make sure that you don't drop your subscribers without giving them a reason to subscribe to your newsletter in the first place. So, keep this in mind the next time you have to send an email newsletter to your website visitors.
I trust you enjoyed this article about the Best Ways To Convert New Visitors To Subscribers. Would you please stay tuned for more articles to come? Take care!
JeannetteZ
Want to Learn How to Build Your Own Home-Based Online Business & Start Making Money Online From Your Comfortable Couch?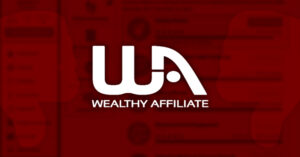 Your Opinion Is Important To Me
Thoughts? Ideas? Questions? I would love to hear from you. Please leave me your questions, experiences, remarks, and suggestions about the Best Ways To Convert New Visitors To Subscribers, in the comments below. You can also contact me by email at Jeannette@WorkFromAnywhereInTheWorld.com.
You may also enjoy the following articles:
Social Media And Mental Health
Does Social Media Cause Depression?
8 Best Affiliate Marketing Niches To Make Money
7 Best Strategies To Make Content Go Viral
The 9 Best Free Blogging Platforms
9 Effective Ways To Promote Your Blog On Social Media