How To Get An Internship
A Guide To Getting Your Career Off To A Good Start
It used to be that just having a college diploma was enough to secure you a high-paying job after graduation. However, with an increasing number of Americans opting to attend college, a diploma alone is no longer sufficient. Employers are increasingly expecting you to have internship experience so that you can go right into your first job after graduation. We understand that landing one might be difficult, which is why we've put up a guide that covers everything you need to know about landing an internship.
Think About Your Qualifications
One of the most popular misunderstandings among students is that in order to enhance their chances of landing an internship, they must apply to every job that appeals to them. However, this will almost certainly result in silence from recruiters and hiring managers. Instead, consider your present talents and experience, and which jobs you would be a good match for based on that knowledge. There are a few things you can do to narrow down which internships are perfect for you:
Consider your degree: For persons with your major, look up prevalent career sectors and job titles.
Consider the following: Consider your prior job experience and the positions that it may have prepared you for. A student who tutors for a statistics class would pursue a data science internship, while a student who works at a college newspaper might consider a journalism internship.
Identify transferrable skills: Skills like organization, critical thinking, and time management that help you thrive in school or in student groups will all be beneficial in the workplace. With a little investigation, you should be able to figure out which occupations need these abilities.
Investigate your passions: Given how much time you spend at work; you should make sure you like it! Make a list of a few job disciplines that appeal to you and look for internships in those industries.
Begin small: If you have no past job experience, don't feel obligated to acquire your ideal internship right immediately. To build your résumé, start by looking into tiny neighbourhood organizations, school-affiliated clubs, or volunteer work.
Know What To Look For
It's time to examine what's out there after you've narrowed down which internships might be a good match for you. Here's how to go about it.
Visit Job Sites: With millions of job ads on sites like Glassdoor, you're sure to discover something that's appropriate for you. You may limit down results by area, size, industry, business ratings, and more by searching for internship titles you're interested in. Create a job alert to get relevant results in your email.
Employ Your Institution's Career Resources: Almost every college has a career portal where businesses looking to hire their students may post job openings. Career and internship fairs are particularly beneficial since they enable you to meet recruiting decision-makers face to face.
Make Use of Your Network: A personal recommendation may make all the difference in your internship hunt, so ask your friends, family, coworkers, classmates, professors, and alumni if they know anybody who is hiring. Another excellent method is to research firms you're interested in and contact workers for an informative interview. You never know what changes could present themselves!
Directly Contact Companies: If you have a desired firm in mind but they don't have any relevant internships available, you can always write them a letter of interest in the hopes that they will contact you when one becomes available or perhaps create one for you. It's a longer shot than applying directly, but if you don't try, you'll never know.
Prepare The Materials For Your Application
There are a few important items you'll want to have available no matter what job you apply for. The most prevalent ones, as well as how to polish them before you apply, are listed below.
Resume
Resumes are one-page papers that highlight your talents, education, and work experience. Resumes usually include your name and contact information, as well as your education, professional description, job experience, abilities, and other experience. Using a template might be beneficial if you've never created a resume before.
Here are some pointers to consider while you compose your resume:
In your job experience bullet points, use the STAR structure (situation, task, action, and outcome).
When feasible, quantify your influence (e.g., 'Served 50-100 people each day and managed a cash register that totalled over $1,000 in sales per day.')
Make a list of your major triumphs and achievements, not simply your day-to-day responsibilities.
Emphasize relevant extracurricular activities and rewards (e.g. a Magna Cum Laude or Summa Cum Laude GPA)
Emphasize relevant extracurricular activities and rewards
Emphasize the job description's abilities and duties. – Keep it simple, brief, and easy to understand.
Letter Of Coverage
Cover letters give your application more personality and depth. Cover letters, on the other hand, shouldn't merely restate what's on your resume; they should convince whoever is reading the letter that you're the best candidate for the position. Cover letters are usually always an excellent idea, even if they aren't required. They demonstrate your enthusiasm for the position and provide a more complete picture of who you are as a candidate.
Some pointers to remember while you compose your cover letter:
Begin with a memorable opening line: stories, quotations, and humorous facts are all wonderful choices.
Do some research on the company and mention a few things you've learned about it throughout the letter to demonstrate your knowledge of and passion for it.
Explain how your previous work experience has prepared you for this role.
Share a few ideas about how you would contribute to the company if hired.
Profiles On Social Media
Many recruiters utilize social media to do background checks on prospects, and some may even request a connection to your social media sites. If you haven't done so before, you should set up a professional social media presence, particularly on a networking site like LinkedIn.
Following are some excellent practices to keep in mind while you enhance your social media presence:
For your profile image, use a professional headshot.
If available, provide relevant professional experience – Keep it acceptable by removing any suggestive allusions or images – Share and interact with essential industry material
Portfolio On The Internet
An online portfolio is a wonderful method to stand out from the crowd if you're joining a creative area like web development, graphic design, or writing. Squarespace and Wix make it simple to construct a polished portfolio of your most prominent projects and work samples.
Remember to:
Highlight the projects that most closely mirror the sort of work you'd want to perform in the future
Describe the effect these projects had
Feel free to add some colour and design, but keep it clean and simple to read
Update your profile on a regular basis
You'll be ready to apply after you've gathered your stuff. It'll probably take a few attempts, but if you stick with it, you'll ultimately hear from a recruiter or hiring manager who wants to schedule an interview.
Are You Tired Of Scams?
Interviewing Like A Pro
Interviewing is typically the most dreaded part of the job search process. However, if you plan ahead of time, it won't be quite as daunting. Before your interview, do some research about the business, such as what products/services they provide, who is on their leadership team, what milestones they've recently achieved, who their rivals are, and so on. In an interview, any of these topics are fair game, and not knowing the answer to one of them shows that you haven't done your homework.
You may also use this information to generate your own set of questions. Asking specific questions about the firm to your interviewer demonstrates that you are enthusiastic, eager, and well-informed. You should also prepare for popular interview questions ahead of time.
You may look at the 50 Most Common Interview Questions on Glassdoor, as well as explore interview reviews for your job title and business to see what actual recruiters are asking applicants like you. Once you've chosen a handful of the most probable questions, try answering them aloud with a buddy.
Here are some pointers that may be used to respond to almost every interview question:
Be detailed: Nothing irritates interviewers more than a vague or evasive response, so give specific ideas, examples, and experiences when answering to a question.
Be optimistic: Always be upbeat and optimistic. No one wants to employ someone who makes it evident that this internship isn't their first option.
If required, request time: When confronted with a difficult interview question, your thoughts might go blank. It happens to the best of us, so don't worry! Rather of rushing through a half-baked response, say something like, "That's a nice question, let me think about it for a second," and take a few seconds to collect your thoughts.
Be true to yourself: Students are frequently preoccupied with what recruiters want to hear, but if you only say what you think they want to hear, you risk coming off as phony or perhaps landing an internship that isn't suited for you.
Follow Up And Close The Deal
Once you've completed your interview, take a deep breath and relax; the difficult part is done! However, your task isn't finished yet. To begin, you should write a thank-you message to everyone you talked with. Thank-you letters demonstrate organization and thoughtfulness, both of which are highly valued by employers. To create a fantastic thank-you note, follow these steps:
Send it within 24 hours
Thank the interviewer for their time
Mention what you learned about the firm
End with a call-to-action inviting them to contact you if they have any questions
One of the most prevalent and painful professional challenges confronting college students is this: "I need the experience to acquire a decent job after graduation. But how can I get experience if I don't have a job, to begin with?"
An internship, whether paid or unpaid, part-time or full-time, is a common—and wise—solution.
It's simple enough. But where do you look for one? One or more of the tactics listed below are likely to work:
Consult a school counsellor about your career options. Career counsellors are aware of where other students from your school are now interning or have previously interned. They also collaborate with on-campus recruiters from local and national organizations. As a result, career counsellors may be a valuable source of internship leads.
Consult your teachers. Your instructors, like career counsellors, will know where at least some of their students are interning currently or have previously interned. Many academics also have consultancy, research, and other relationships with firms and groups outside of academia, thus they may be aware of internship programs offered by these entities.
Make friends with your classmates. If you know a student who has an internship you're interested in, ask him for ideas on how to get a comparable internship, either with the same company or somewhere else. Students who have completed internships are likely to have a greater understanding of the many internship options available, both within their own firms and beyond. So make use of their collective wisdom, particularly when it comes to persons you should approach.
Make use of the alumni network at your institution. Most campuses work hard to create and maintain ties with graduates working in different companies and sectors, generally via their career services or alumni offices. Consider contacting some of your school's alumni to inquire about internship opportunities at their places of business. You'd be amazed how powerful the alumnus-alumnus bond can be.
Make use of the resources available to you from your own family, friends, and acquaintances. Is there an internship program at your mother's workplace? Is there any way to intern at your sister's friend's charitable organization? Many college students do not consider enlisting the assistance of family members, friends, and acquaintances to assist them with career-related chores such as internship searching. Make careful you don't get caught in this trap.
Look through an internship database. You'll almost certainly discover one or more internship directories if you visit your school's career services or campus library, or spend some time browsing at your campus or local bookshop. Peterson's Internships 2005 and The Internship Bible, 10th Edition are two of the many firms that produce these publications. These books are usually well-indexed, allowing you to look for internships by company, area of interest, and location.
After you've compiled a list of internships, consult with a career counsellor to be ready for the essential responsibilities ahead. Developing and writing a résumé and cover letter, understanding how to follow up with potential internship providers to stay on their radar, and preparing for internship interviews are just a few of them. Your hard work will pay off in the form of an internship that will provide you with the experience you need to secure the career you desire in the future.
Cold calling may be effective. Berger's ordeal began in 2002 when her pushy mother phoned and told her she had to acquire an internship after seeing a "Today" show feature about the significance of internships for college students. Berger was a freshman at the time, and it was the spring semester. Berger went to the Florida State University career office but was informed she needed to be junior or senior to get assistance. "They told me to come back in three years," she remembers.
Take action as soon as you get a lead. Berger did some more Googling for assistance putting together her materials, thinking it was a long shot. That evening, she sent them in. Her phone rang at 8 a.m. the following morning. She says, "I feared I done something wrong." Berger's promptness pleased the coordinator so much that she granted her an interview. "She responded, 'You don't know how long it takes kids to turn in their paperwork," Berger recalled.
Make sure you're ready for the interview. Berger went reviewed the company's website, including the goal statement and CEO bios, before her meeting. "Look for things you have in common with the company's executives," she suggests. "Greet the CEO of the firm if you see him on the elevator the first day." Incorporate keywords from the mission statement into your interview, according to Berger.
Find out what the internship entails. Do not use the interview as a way to learn more about the interviewer. Instead, candidates should ask, "Can you explain a day as an intern at your company?" says Berger.
State that you are ready to begin right now. Employers often inform candidates that they may take their time deciding whether or not they want the position, especially for unpaid internships. Berger recommends breaking in and saying, "I know I want this." Berger's enthusiasm and perseverance paid off, as she was offered the Zimmerman internship.
Offer to be the organization's first intern. Berger's mother pushed her second internship, which she completed in the summer of 2002. "She phoned and said all her friends' kids were going to intern in New York," Berger explains. Berger, on the other hand, had no relationships in New York. She sought counsel from the Zimmerman internship coordinator, who guided her through the firm's media guide. Berger wanted to work for a newspaper this time. However, she received rejections or no answers from a half-dozen major publications, including Us Weekly and Seventeen. Finally, she came upon Back Stage, a theatrical magazine. Berger's cold call was answered by the editor in chief, who said flatly that Back Stage did not recruit interns and that she wanted Berger off the phone. Berger didn't give up. She explains, "I said, 'I can be your first intern.'" The editor was won over.
Make a wish list of businesses where you'd want to work. Berger was ready to apply for a position that centred on her interest in celebrities after completing a few internships. She began researching her favorite celebrities and the public relations agencies that represented them. "I saw that the majority of them were from five different firms," she says. Berger compiled a list with contact information for internship coordinators and deadlines for those companies, as well as five others. She proceeded through her to-do list in a meticulous manner. BWR, one of her top candidates, indicated interest but insisted on an in-person interview. As a result, Berger accepted a part-time internship offer from a boutique PR business that agreed to have a phone interview with her. When she arrived in Los Angeles, she interviewed with BWR and was offered the internship.
Make sure you follow up. Berger advises that you follow up on your application two weeks after you've submitted it. Write a brief letter inquiring on the arrival of your products and providing any further details. Call the employer and ask to talk with the internship coordinator if you applied via a website. Send an email to the coordinator if you can't get through
Two weeks before your internship ends, request a letter of reference. Berger recommends that you leave each internship with at least one letter of reference, which will help you get your next job. Her advice is to start the process two weeks before your work expires and offer to write your own reference. "Say something like, 'Look, I understand you're incredibly busy.' I'd appreciate it if you could provide a recommendation for me. I'll compose one for you and you may look at it.'
When your internship is up, work hard and write handwritten thank-you cards. Berger claims that she put in long hours at each of her internships. During downtime during her Fox television internship in the summer of 2005, she and another intern approached eight senior executives and requested informative interviews. Berger was allowed to add those individuals to her network when six of them answered yes. Berger claims that after each internship, she addressed a handwritten letter to her employers thanking them for the opportunity. She maintained meticulous records on all of her coworkers and supervisors, and she wrote snail mail messages to each of them. Her guideline for remaining in touch is to send an email for the following contact three times a year, in the autumn, spring, and summer.
One of the most fascinating aspects of Berger's tale is how far she was able to go by cold calling, diligence, and pure determination. She has worked relentlessly to build a network of thousands of connections since the beginning as an intern in 2002. However, she was able to get her first internships without having any prior connections.
I trust you enjoyed this article on How To Get An Internship. Would you please stay tuned for more articles to come? Take care!
JeannetteZ
Want to Learn How to Build Your Own Home-Based Online Business & Start Making Money Online From Your Comfortable Couch?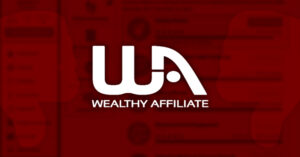 Your Opinion Is Important To Me
Thoughts? Ideas? Questions? I would love to hear from you. Please leave me your questions, experiences, remarks, and suggestions about How To Get An Internship, in the comments below. You can also contact me by email at Jeannette@WorkFromAnywhereInTheWorld.com.
You may also enjoy the following articles:
Everything You Need To Know About Financial Literacy
How To Deal With Unsupportive Family Members
Should You Buy A New Or Used Car?
Everything You Need To Know About The Middle Class