Best Jobs To Do From Home With No Experience
Best Jobs To Do From Home With No Experience
You've probably seen the advertising on the internet that says, "Make $2,000 each week working from home for only two hours per day!" There's no need for prior experience!" or comments on social media on entirely unrelated articles: "I earn $120,000 a year working five hours a week online utilizing this website."
It all seems to be too wonderful to be true—and, to be honest, it is. There is no "one easy approach" that would enable you to earn a wage that is outrageously disproportionate to what you would earn in a regular in-person career in a fraction of the time online.
However, there are plenty of decent, genuine internet jobs available that don't need much—or even any—experience. Here are some of the most prevalent online jobs and how to get one, whether you have experience or not.
How To Recognize A Legitimate Online Job And Avoid Scams
There are a variety of online and remote jobs that are fully legitimate and pay well in exchange for your time. However, there are many scammers posing as respectable internet jobs, as well as actual ones that pay so little that they aren't worth your time and effort.
"Online jobs are still jobs," says Esther Inman, a career counsellor and the CEO and creator of Virtual Assistant Internship, a firm that assists individuals seeking online work. If an online job "sounds too good to be true or like you don't have to do anything to be paid," it's a fraud. Any employment that advertises itself as "work five hours a week and earns $1,000" should be avoided, according to Inman.
Avoid any employment that charges an application fee or demands you to pay for materials or anything else up ahead. As an independent "distributor" or "business owner" for a bigger corporation (or as a product assembler, package reshipper, or processor), being requested to prepay for inventory is also a warning sign.
In the worst-case scenario, it's a con or a pyramid scheme. In the best-case scenario, you're going to work for a multi-level marketing (MLM) firm. "Most individuals who join reputable MLMs earn little or no money," despite the fact that they aren't officially unlawful.
According to the FTC, "some of them lose money," and "some of them lose a lot of money." Many respected organizations hire remote salespeople if you want to generate money online as a salesman.
It's also worth noting that some reputable internet occupations don't pay very much. Micro employment or small chores, writing for a content mill or answering internet surveys are all examples of this. If you're searching for something that demands less time commitment, they may be the best option for you.
You don't have to fully avoid them; just be realistic about the amount of money you'll be earning. You may look for online jobs on The Muse if you want to be sure you're just applying to authentic positions with respectable firms. If you're not sure what to search for, here's a list of internet jobs that need little or no experience:
1. Clerk For Data Entry
$34,423 is the average pay.
Data entry clerks enter data from a spreadsheet, printed document, order form, or other source into a digital source, such as a database, computer software, or spreadsheet. They may also be in charge of checking for mistakes and confirming information.
A financial accounts processing organization, for example, may need data entry clerks to manually type or check invoices or other bills for external customers. Many organizations may recruit full-time, part-time, or freelance data entry clerks or keyers with just a high school education and no job experience.
This is a frequent work-from-home job since so much of the data and information that firms today handle is digital. Data entry doesn't always have to be done during business hours, so it's a fantastic option for individuals who want to work from home.
2. Copy Editor Or Proofreader
The average proofreader earns $46,113 per year.
$50,684 is the average income for a copy editor.
Proofreaders and copy editors are two occupations with identical responsibilities: to ensure that written content is free of errors. Proofreaders are frequently the last reviewers of a document before it is printed, published, or uploaded online, and they look for grammar or stylistic issues, inappropriate formatting, and typos.
Copy editors undertake comparable tasks, but they may also make modifications to phrases or paragraphs in a written article to ensure correctness and clarity. Companies that produce substantial volumes of written content may engage part-time or full-time proofreaders or copy editors in-person or remotely, but there are also chances to conduct this job as a contractor or freelancer on a project-by-project basis.
You'll need a solid grasp of English spelling and grammatical norms, as well as a sharp eye for detail, to work as a proofreader or copy editor, and you can expect to undergo a skills exam before getting employed. It will almost certainly be a plus if you have prior expertise with the subject area a firm works with or are acquainted with the style guide they employ.
Copy editors and proofreaders often, but not necessarily, have degrees in English, communication, or a related field; nevertheless, copy editor and proofreader employment may be found without previous professional experience in rare situations.
3. Executive, Administrative, Or Virtual Assistant
The average income for an administrative assistant is $40,097.
$41,986 is the average income for a virtual assistant.
The average income for an executive assistant is $57,033.
Administrative assistants—also known as virtual assistants if the work is completely online—respond to emails and other communications, organize meetings, create memoranda, manage databases and files, and execute any other clerical activities that an organization requires, depending on the company.
Executive assistants are administrative assistants that work for one or more individuals inside a business (usually executives). In addition to administrative assistant responsibilities, they may arrange their executive's travel, take notes for them during meetings, and do research, according to Inman.
According to Inman, this is an excellent profession for persons who "require flexible work hours, yet are extremely organized, perform well without direction, and have good problem-solving abilities." Many administrative assistants may now work totally online on a full- or part-time basis in an increasingly digital environment.
(However, not every administrative or executive assistant's responsibility are solely online, so check the job description carefully before applying!) Although you may typically get one of these professions with only high school education, some companies may prefer that you have a college diploma. Although many administrative assistant positions are entry-level, executive assistant positions may need additional expertise.
4. Coordinator Or Manager Of Social Media
The average income for a social media coordinator is $40,658.
$51,898 is the average compensation for a social media manager.
As the importance of a company's online presence grows, social media coordinators and managers are increasingly needed to assist manage Twitter, Facebook, and other social media accounts.
A social media coordinator or manager may be in charge of tasks such as planning and scheduling posts across social platforms, writing copy and creating graphics for these posts, responding to audience comments and questions via social feeds, monitoring social performance, and conceiving and implementing social media marketing campaigns and strategies, depending on the company.
A social media manager may be an entry-level role at a small firm with no marketing department, or it can be a higher-level post with more duties and even direct reporting at a bigger corporation with a marketing department. In most cases, a social media coordinator is an entry-level or early-career post.
Remote social media manager and coordinator roles are available for a variety of organizations, ranging from small businesses to large corporations, and maybe full-time, part-time, or freelance.
f you want to work as a social media manager or coordinator, you'll need to show that you understand the intricacies of various social platforms—especially Facebook, Twitter, and Instagram—and it'll help if you can show examples of successful accounts you've managed, whether your own or someone else's.
You will also stand out if you have strong writing abilities and some data analytic skills. Although a bachelor's degree isn't required for employment (especially if you have a great portfolio), many professions will demand a degree in marketing or a related field.
5. Graphic Designer
The average compensation for a graphic designer is $46,369 per year.
Graphic designers develop graphics that express an organization's, brand's, or individual's ideas, messages, and aesthetics. Graphic designers deal with text, pictures, or both, and they often produce digital art or adapt handcrafted art to digital media.
Graphic designers may create a wide range of visuals for a business, including logos, product packaging, infographics, social media pictures, and even website and software program features. Once the graphic designer understands what their employers or customers want, they may work from home utilizing a computer and other tools they already have, making it perfect online employment.
Some businesses may engage full-time or part-time graphic designers to work on graphics for their own or their customers' needs, or they may form partnerships with freelancers or contractors whose work they like.
You'll need creative and artistic talents, as well as a thorough understanding of the newest design, picture, and layout technologies, to work as a graphic designer.
To make sure you and anyone you're creating for are on the same page, you'll need excellent communication skills. Graphic designers often, but not usually, have a bachelor's degree, but a solid portfolio of work is essential regardless.
6. Author
On a general level, writers are responsible for all of the content you see on a daily basis, both online and offline. However, there are many other sorts of writers, and many of these occupations may be done full-time part-time, on contract, or freelance online.
Strong writing abilities and writing samples are required for all sorts of online writing employment. Knowledge of fundamental search engine optimization (SEO) practises — that is, how to write such that your work is highly rated by Google—is a significant benefit if you're presenting your work online and might be learned via a variety of online tools or classes.
Writer For Technical And Medical Publications
The average income for a technical writer is $61,158.
The average compensation for a medical writer is $73,527.
For instructive pamphlets and brochures, instruction manuals, articles, and educational materials, technical and medical writers condense down difficult technical and scientific knowledge into readily accessible chunks.
Technical and medical writers typically have a bachelor's degree in English, communications, or journalism and may be required to demonstrate background knowledge in the subject matter they want to write about, or they may have a degree in the subject matter they want to write about and strong writing skills.
Are You Tired Of Scams?
Copywriter
$53,154 is the average pay.
Copywriters provide written material, usually in a shorter format, to help promote an idea, a product, a service, or a brand. They might create copy for social media postings, websites, product packaging, or a variety of other sales and marketing materials. A bachelor's degree in marketing, writing or communications is required for most copywriter jobs.
Writer Of Content
$47,749 is the average pay.
Content writers, as opposed to copywriters, are more likely to produce longer-form writing, such as articles based on knowledge, interviews, and other primary sources.
Their primary purpose is to educate, inform, or raise brand recognition while also driving visitors to the company's website. Content writers may work full-time or part-time, although freelancers have the greatest scheduling freedom.
7. Customer Service Representative
$39,533 is the average pay.
Customer service personnel assist consumers through phone, chat, or email in solving issues or answering inquiries about a company's goods or services. According to Inman, this is one of the most prevalent possibilities for those seeking for online work.
However, you should be cautious about whatever jobs you apply for and accept since many of them have severe schedules and limited room for advancement. So, if you're looking for a job with room for promotion and flexible hours, be sure to ask about them.
This profession is ideal for persons who like interacting with others and can cope with irritated consumers. However, since a phone support representative must have a calm backdrop and be accessible without interruption at specific hours, this work isn't necessarily the best option for those with children or other caregiving duties, according to Inman.
However, some customer service positions rely on email or chat, so noise isn't an issue. With little experience, you may frequently acquire a job as a customer service agent.
8. Account Executive Or Sales Representative
The salary for a sales representative is $48,435 on average.
$55,486 is the average salary for an account executive.
Sales representatives and account executives—also known as salespeople and sales agents—sell products and services on behalf of their employer.
Depending on the position, they may look for and reach out to potential new customers, follow up on warm leads, have conversations with prospective customers to teach them about their company's products or services, negotiate and close deals, and re-sign and upsell existing customers.
This job is ideal for those who want to work online but still interact with many people on a daily basis. You have the option of working full-time or part-time.
A bachelor's degree isn't normally required to work as a sales representative, but you will need excellent writing and verbal communication skills as well as persuasive abilities.
If a sales job demands you to pay upfront for a product you're going to sell, recruit other salespeople, or just pay you a commission, that's usually a red sign, and you should probably go elsewhere.
9. Software Architect
$87,293 is the average pay.
To construct computer programs, websites, and computer systems, software engineers or developers employ a variety of coding languages. To get their code to perform properly, they spend a lot of time debugging and addressing problems.
Because software engineers nearly always work as part of a team, teamwork and communication skills are essential. However, because so much of this work can be done remotely, organizations often recruit totally remote software engineers.
You don't need professional experience to work as a software engineer, but you do need to show that you know how to code, and certain positions will need that you know the team's unique coding language, such as SQL, JavaScript, or Python.
You can learn to code by earning a computer science degree, but you can also self-teach if you can show your interviewers samples of projects you've created and ace a technical interview.
10. Teacher Of English
$47,932 is the average pay.
Students from countries where English is not the predominant language are taught by online English tutors. Due to time zone variations, this position is "ideal for past instructors or if you don't mind working really early in the morning," according to Inman.
Companies that recruit online English instructors often provide you with the tools you'll need to educate your students, such as lesson plans or access to online language platforms or games.
Many of these organizations will demand online English instructors to have a teaching credential and a TESOL or TEFL certificate (which proves you're competent to teach English as a second or foreign language), while others may just require native-level English proficiency and a bachelor's degree.
11. Manager Of A Community
$52,745 is the average pay.
Moderators and organizers of a brand's or organization's audience across social media groups, Slack channels, online forums, and other communities are known as community managers. Answering queries, moderating conversations, and adding and deleting individuals from groups may all fall within the purview of community managers.
This online profession, which frequently offers a flexible schedule, is ideal for extroverts who won't be exhausted from interacting with people online all day, according to Inman.
Community managers should be comfortable with social media and passionate about it, as well as possess excellent written communication abilities. According to Inman, this profession may be obtained without previous experience or a degree: "There is no degree in 'how to effectively administer a Facebook group,' so essentially anybody can do this!"
Conclusion
In this blog, you found out about the Best Jobs To Do From Home With No Experience. As you can see there are many of them. I love to work from home and I wanted to give you some ideas on how you could do it too.
I trust you enjoyed this article on the Best Jobs To Do From Home With No Experience. Would you please stay tuned for more articles to come? Take care!
JeannetteZ
Want to Learn How to Build Your Own Home-Based Online Business & Start Making Money Online From Your Comfortable Couch?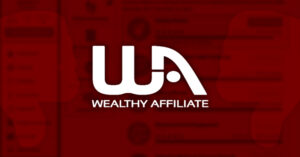 Your Opinion Is Important To Me
Thoughts? Ideas? Questions? I would love to hear from you. Please leave me your questions, experiences, remarks, and suggestions about the Best Jobs To Do From Home With No Experience, in the comments below. You can also contact me by email at Jeannette@WorkFromAnywhereInTheWorld.com.
You may also enjoy the following articles:
Buying vs Renting – Which Is The Best Option For You
How To Deal With Politics In The Workplace