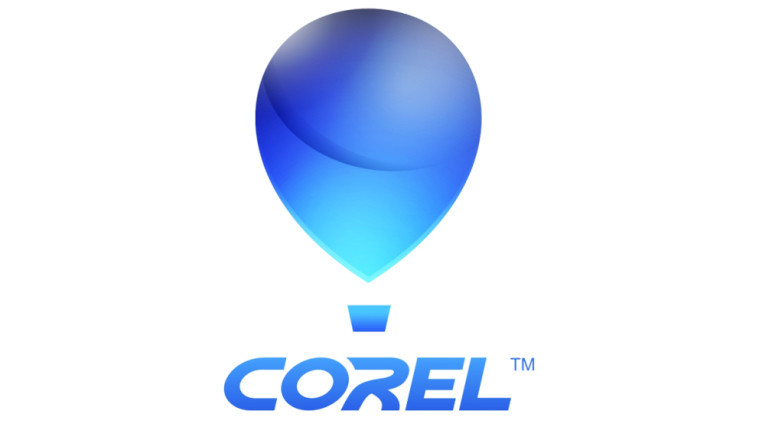 Corel VideoStudio Review
Let me start my article with a simple question. When you think of the 21st century, what will come to your mind, aside from all those bad things happening all around the world. Perhaps, you would say we are living in the age of information. Or, you might say the internet, social networking websites, virtual reality, etc. Yes, what do they have in common? What attracts you the most when you go to websites, check your social accounts, or watch TV? Let me help you with that. You will get attracted by millions of videos, right?
Today, wherever you go, whatever you do, and basically in every aspect of your life, you are influenced by videos. Let me give you an example. Imagine that you are a beauty products producer and looking for some ways to increase your sale. Well, you will decide to advertise on the internet, TV, and many other places.
For maximizing your sale, the best way is to produce professional videos. You are wondering why videos are the best tools we have to convey our message. For knowing the answer, you should ask yourself why YouTube is so famous and popular. Of course, the content of the videos is amazing. However, there is something magical about the videos themselves, regardless of their content.
Why are we talking about videos? Because we are going to learn about an amazing tool in your hands to do whatever you want to do with your videos. You might say why I would want to change anything about a video. We are here to show you why. So, first, we will talk about the importance of videos in our lives in 2021. Then, we will introduce an excellent tool that can make you able to work with videos professionally.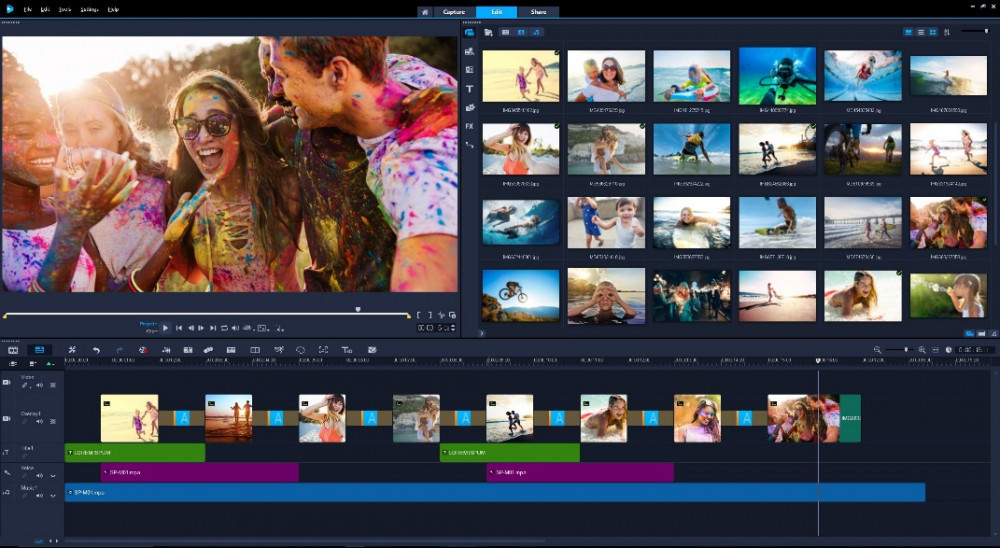 5 Reasons Why Video Is The Most Effective Tool To Attract Attention
So, let's keep everything connected to businesses. As a manager, you might spend millions of dollars on advertisements. You do this in exchange for getting more traffic to you and eventually selling more, right? There are several reasons why many experts believe videos are the best way of advertising. Here, we just talk about five of them. When you realize how important videos are, you will naturally ask how to make them better and more efficient.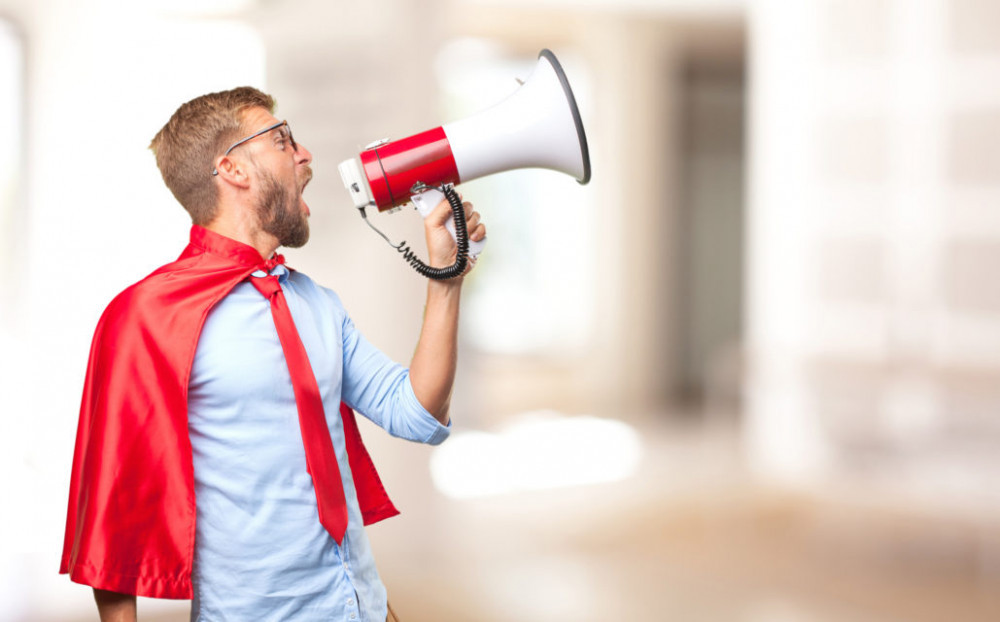 1) Videos Grab People's Attention
We will get out of a website really quickly when nothing is moving there. I mean, your eyes get tired so fast if there are only some lines of text and words there. As soon as you face a video or something moving, you will stop and search for more details. This is the power that texts don't present. Videos are engaging and make us stay longer and get focused. Perhaps, staying on a website for more than several minutes force you to get deeper and probably decide to buy something.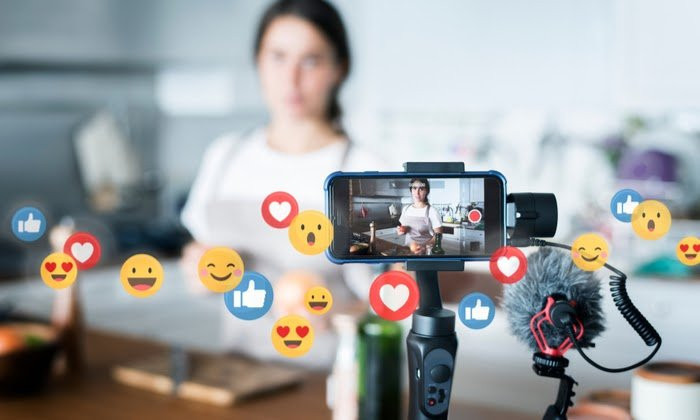 2) Videos Engage Viewers
Let me start with a simple fact. Did you know that videos are usually shared several hundred times more than text and images? And, let me ask you this question. What did you share the last time you checked your Instagram account? Probably, just like millions of other people, you have shared videos and not images/text. There is a reason for that. It is because videos are very engaging. When people watch videos, they feel a deep connection, and our feelings get stimulated.
How many times have you cried because of a dramatic video? Or, how have some people got motivated by just watching a video of their beloved ones or country or their birthplace? Naturally, humans' brains interact much easier with videos as they can interpret them much faster and more convincingly. Statistics show that posting videos on social accounts or pages can greatly boost visitors, viewers, likes, and comments. This is very important for your business to exploit such potential.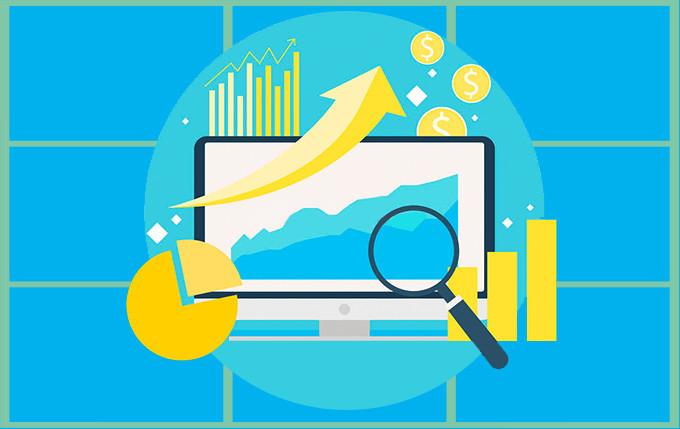 3) Videos Drive More Traffic To Your Website
One of the basic principles of online marketing is SEO. SEO stands for search engine optimization. I don't want to make it complicated. Basically, it means that all the content, including videos, text, and images, should be produced to receive more views from internet users. On top of all kinds of content are videos as the user-friendliest tools in our hands.
Here are some amazing statistics to convince you even more. Websites that use videos on their pages receive 41% more web traffic than websites that don't. And, the conversion rates are influenced by 80%, which is reflected in your sales. Another important issue is that just like people, search engines like Google prefer videos much more! Something like 45 times more. When somebody searches for a product or service related to your business, you will have a better chance of being shown up by search engines.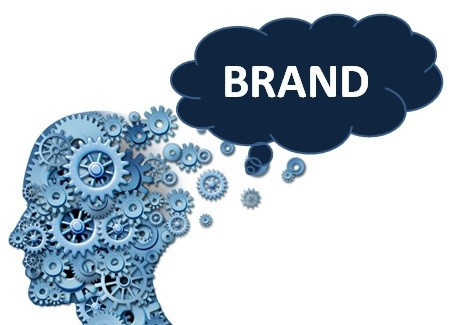 4) Videos Are Memorable And Improve Brand Recall
Videos are regression-free! You don't know what regression is? Let me explain. I'm sure it has happened to all of us. Sometimes, we start reading something for half an hour and then realizing we haven't understood anything from it? In this situation, you have to waste another half an hour and read again. This is called regression which is often happening with written content. Videos are far from this. When you watch a video somewhere, you are very unlikely to forget it. This is a great help for your brand awareness.
5) Videos Help Increase Buying Intent
This is pretty obvious! Studies have shown that videos encourage people to buy a specific product more than any other tool. You might watch a video and be reluctant to buy a specific product. But videos can change that in you. They have the power to impact you emotionally and make you go for something.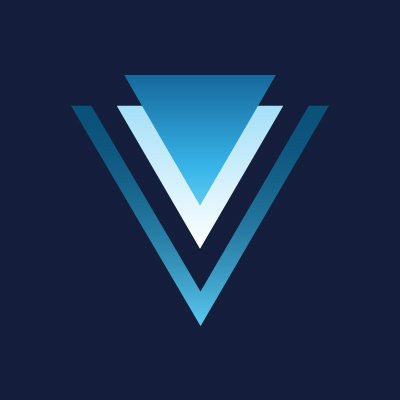 Well, so far, we have understood the great power of videos in our lives. However, videos don't have the impact you expect them to have without editing. I mean, you may produce a video and observe that people are getting more interested in you and your brand. However, if you want to exploit the maximum potential of videos, you have to think of editing them.
What is one of the best tools for editing videos? The answer is Corel VideoStudio. This software was developed by Ulead Systems (Corel) in 2020. The software works on Microsoft Windows, and the license is proprietary. There are six main features associated with Corel StudioVideo. They include
Basic editing features,
Transitions,
Overlay,
Proxy video files,
Plugins/bundles, and
Multi-camera editor.
Let's review these features here.
Corel VideoStudio System Requirements
Windows 10, Windows 8, Windows 7, 64 bit only
Core i3 or AMD A4 series for standard videos. Intel Core i7 or AMD Athlon A10 for HD and UHD videos
4 GB or higher, 8+ GB highly recommended for HD and UHD videos
Minimum display resolution: 1024 x 768, minimum 512 MB VRAM or higher recommended for hardware acceleration
Windows-compatible sound card
Minimum 6 GB for full installation
Basic Editing Features
This is what all video editing tools have. We are going to review some of the most common features of Corel VideoStudio.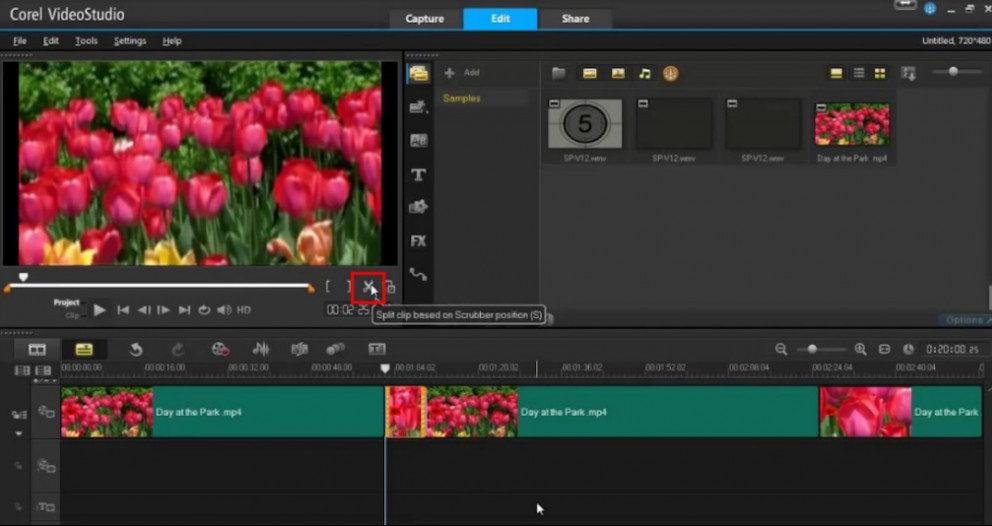 Trimming Clips
For example, you have a video in your hand, but it is too long and boring. So, you have to cut some parts out of it. You can easily make your video shorter and more exciting to speed up things thanks to trimming capability.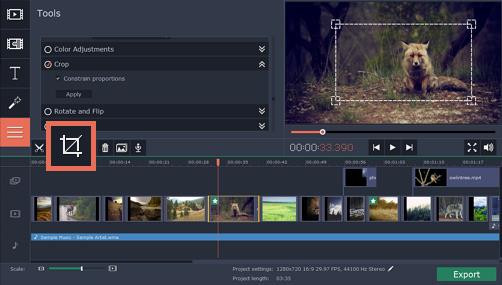 Cropping Images & Videos
This is another important feature of Corel VideoStudio. Sometimes, you need to put some images between a video. Not only can you quickly put images between videos, but also you can crop them as well.
Scaling Images & Video
You can make images smaller or bigger. For example, sometimes, you have images that don't have good resolution. So, the best way to keep your video high-quality is to make images smaller.
Adding A Title
You can easily add titles with wanted fonts, colours, and sizes to your videos or images when you want to highlight something or send a message while somebody is watching it.
Rotating Images & Video
Sometimes, you have high-quality images. However, you can use them because they haven't been taken from the right angle. For example, they might be vertical where they should have been horizontal, and vice versa. It is possible to rotate them with Corel VideoStudio.
Adding Transitions
Sometimes, you have several videos and images and want to have them in a rational order. So, you have to put them next to each other. However, it wouldn't be professional to just move from a video to another one. Adding transitions will help you to give harmony to your clip.
Enhancing Pictures
In addition to changing the size of the images, you can do more with them. For example, sometimes, you want to give a sense of nostalgia to some images. You can easily add a theme to it. You can make pictures black and white to make it look older. The brightness, colours, saturation, and many other things can be changed.
Adding Filters And Effects
This is similar to the previous one when you can apply more in-depth changes to the pictures.
Panning & Zooming And Editing Audio
These are two other basic editing features of Corel VideoStudio. Let's move on with other features of Corel VideoStudio.
Pros And Cons Associated With Corel VideoStudio
There are many advantages and a few disadvantages with the Corel VideoStudio. Let's start with the positive things about it.
First of all, the procedure is obvious. Also, the interface is user-friendly, and working with it for people who might not be professional with these. Second, rendering happens very fast. The tool greatly supports different formats such as 360-degree VR, 4K Ultra HD, and 3D media. Multipoint motion tracking, colour grading, and cool stop-motion tool are some other positive aspects of Corel VideoStudio.
Also, many users have given their positive views that Corel VideoStudio is equipped with Multicam editing, intuitive templates, a well-designed interface, and enhanced effects. Also, from a negative point of view, it is only working on Windows. Timeline customization is limited. And, some users have reported that the software can sometimes get crashed down.
There are, however, a few cons to it. For starters, you cannot organize media using keyword tagging. Easy-edit tools are sometimes more than you need. Compared with the competitors in the market, audio-editing capabilities are not great.
New Features In Corel VideoStudio?
This tool has been in the market for several decades. Now, it is one of the most popular video editing tools. However, the key to its success lies in the fact that it is being updated constantly. Here, we are going to see what some of the new features of Corel VideoStudio are.
Improved Performance
All three flavours of video hardware, including AMD, Intel, Nvidia, are supported by it. Also, the rendering is faster. Moreover, it has become more stable.
Instant Project Templates
We are living in the age of social networking websites, aren't we? We need to post viral videos. Thanks to Corel VideoStudio, you can create one. For example, some templates can make videos look like viral and famous videos. For example, the templates can stretch the videos out and add text overlays to look like viral videos.
AR Stickers
Interestingly, Corel VideoStudio works just like Snapchat or Facebook Messenger video chats. It is face-aware. So, you can add different things to the real faces of people. Thinks like eyeglasses, animals' ears, beards, mustache, hair, and many more are all addable. This is also very good for producing interesting and funny videos for their social media accounts or pages.
More Third-Party Effects
Corel VideoStudio is compatible with some third-party effects. For example, you can benefit from NewBlueFX and proDAD to play with colours as much as you want. Also, lens corrections, enhancing and calibrating colours, and creating reflections are possible.
Highlight Reel
One of the things that we lack is the time! For example, you have more than a hundred photos but don't have time to select among them and make a clip individually. If this is what you want, you don't need to be worried. The highlight reel feature randomly selects among them and creates a compelling show of them for you.
4K Monitor Support
These days, many people have a 4K monitor. The good news is that Corel VideoStudio is compatible with it. Even with high-DPI displays, you will get a better interface.
What Do Users Think Of Corel VideoStudio?
Well, I hope you could get a sense of what Corel VideoStudio is. Now, we are going to see what points the users are going to make. I mean people who have worked with the software and want to express their opinion about it. Perhaps, these are the best reviews since the actual users have written them.
The General View Of Corel VideoStudio From Capterra.com
According to the website, there are four main positive points about Corel VideoStudio. First of all, it mentions that both professionals and dummies can use Corel VideoStudio. I mean, features let both groups feel happy working with it. Thanks to the popularity of Corel VideoStudio in the market, you can find hundreds of video tutorials explaining how to work with the software. Moreover, it is great for people who need complicated effects and transitions in their videos. Finally, you can use this tool for making videos on many different social networking websites.
The general negative points are as follows. First of all, when you accidentally upload too many videos on the software, it might crash. Or, again, the software might be stalled if other programs and software are being used at the same time. This is one of the biggest cons of Corel VideoStudio. Now, let's get serious and review some of the comments from people who have used it.
One of the websites that always offer good review material is pcmag.com. There are pros and cons mentioned about Corel VideoStudio. Regarding the pros:
Corel VideoStudio is very user-friendly.
It renders videos very rapidly.
It also supports different formats with multipoint motion tracking, colour grading, and a cool stop-motion tool.
What about the negative points? Perhaps, audio-editing is not as impressive as it should be.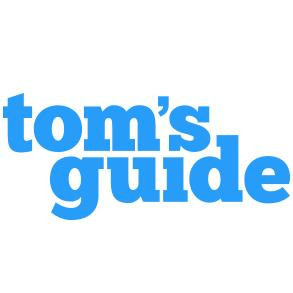 It is another website presenting reviews for software. The website believes that Corel VideoStudio offers 360-degree video and provides you with a fun painting creator tool that makes it great for all users. However, the website criticizes it because it works only on Windows and doesn't have customizable features.
This website appreciates Corel VidesStudio's features. Also, the user-friendly feature is another positive point. Just like other reviewers, the website is not happy that Corel VideoStudio is compatible with only Windows. Also, audio waveforms don't exist, which might lead to not user-friendly editing.
Their verdict is positive. The website believes that Corel VideoStudio presents a complete package for making your HD movies. According to their judgment, the workspace and interface are simple and easy to navigate. Also, they are happy with the professional templates.
Corel VidoStudio Alternatives
These days, professional software is everywhere. Of course, Corel VideoStudio is one of the best. However, there are much good software offering very intriguing features. So, in case you don't like to work with Corel VideoStudio, do you have any other option? Yes, you have. Here is a shortlist of all alternatives to Corel VideoStudio. Whether running a small or medium-sized business or even an enterprise, you will have different alternatives.
For example, software such as Decript, Screenflow, VEGAS Pro, Camtasia, Adobe Spark, and Adobe Premiere Pro are the best options if you are new in a business and want to expand more. What about media-sized businesses? In this case, you can benefit from iMovie, Final Cut Pro X, DaVinci Resolve, and Vimeo. Now, we are going to give a concise comparison.
Compared with Corel VideoStudio, Descript is great for video content that has lots of speaking in it. Also, it is a better option for transcribing video and podcast content.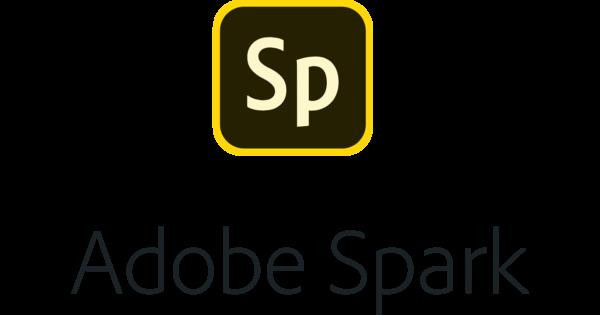 There are many useful features in Adobe Spark. Also, it is the perfect choice for dummies in technologies. They can learn it very easily. Created content can be shared on different platforms or with different goals.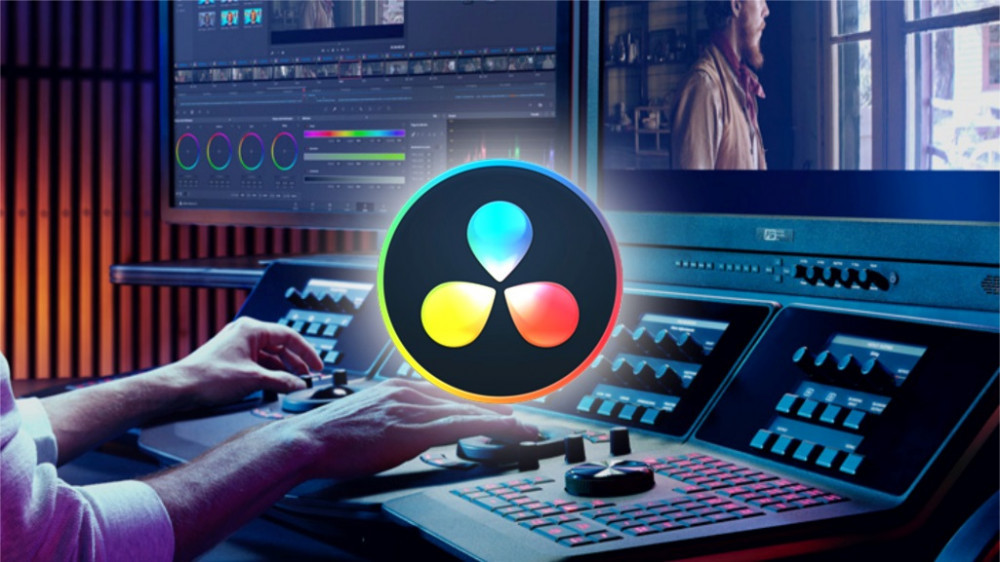 DaVinci Resolve is one of the most complete software in the market. In addition to video content, you can edit motion graphics and audio content as well. Also, practical tools are implemented in it. Compatibility is one of the concerns while working with video editing software. Thanks to constant updates, DaVinci Resolve is compatible with all formats. It works on Mac or PC. Additionally, there is a free version available that has most of the functionalities. The full package, however, costs 300 dollars which is still cheap.
Final Cut Pro X is the best when it comes to the animation of text and objects. The problem with other software is that they don't usually support animations. However, Final Cut Pro X can make them themselves. Another good feature provided by Final Cut Pro X is that it has a Magnetic Timeline. What does it do for us? It greatly helps when we use too many short clips and want to put them right after each other. It happens very smoothly in Final Cut Pro X. Also, templates can be built in as well.
Conclusion
Corel VideoStudio is one of the most famous software letting you edit video content. In this article, we just simply introduced the software and reviewed some of its features. Also, we reviewed some of the comments made by reviewing websites and users. Then, we compared it with other famous software in the market to decide more wisely.
I trust you enjoyed this article about the Corel VideoStudio Review. If you like to know more, follow us because we will soon come with new content. Take care.
JeannetteZ
Your Opinion Is Important To Me
Thoughts? Ideas? Questions? I would love to hear from you. Please leave me your questions, experiences, remarks, and/or suggestions about the Corel VideoStudio Review in the comments below. You can also contact me by email at Jeannette@WorkFromAnywhereInTheWorld.com.
You may also enjoy the following articles:
Best Video Editing Software For Beginners
Best Sites To Find Free Images For Your Blog
How To Make Extra Money At Home
An Honest Wealthy Affiliate Review
You might also want to check out my personal product recommendations.