Best Sites To Find Free Images For Your Blog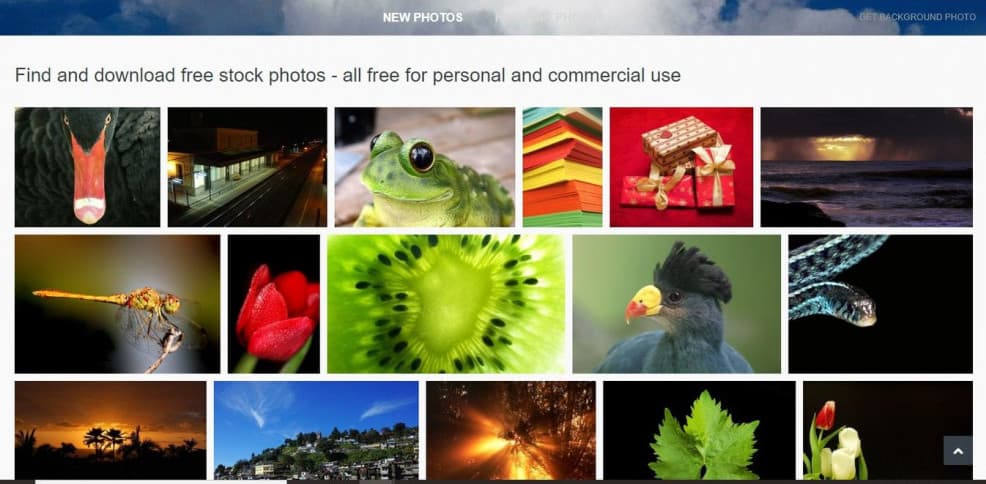 Best Sites To Find Free Images For Your Blog
Are you looking for free images for your blog? This post is a complete guide on where to look for free blog images and how to use them effectively. When you start a blog, you can't give your readers blog posts that are walls of text—that's boring! You need to add images to your blog posts.
Adding images will make your blog posts more visually appealing for readers. Plus, adding images to your blog posts will make your blog more successful overall; you'll attract more readers to your blog, increase your subscribers, and generate more leads.
In this article, we'll share the best sites to find free images for your blog. Plus, we'll go over other topics like:
Copyright restrictions,
Choosing images that fit your brand, and
Sizing, editing, and optimizing images for the web.
Importance Of Using Free Images For Your Blog
First and foremost, making your blog attractive for readers is very important, because your readers need a compelling reason to visit your site. In order to attract visitors, your website needs to be rich with quality content. But you also need to make it easy for readers to navigate your site.
That's where images come into play. Images give your readers an understanding of what your blog is about and help them see the potential value your blog can offer.
They help your readers make the connection between your blog posts and your products or services. Just about every blog should include an image on the home page, sidebar, and at the end of every blog post. Most of the time when you start blogging, you have to invest a lot of money in creating a great blog design.
To drive more traffic to your blog, you need to create an engaging design. This is why you need to use free images for your blog. If you have a blog without images, you're going to have a very boring design.
This is because you can't give your readers images of your products and services if you don't have any. Plus, if you don't have images on your blog, you're going to have a hard time getting more readers and potential customers.
More readers want to see images on blogs. Image sites generate more social shares and are indexed by search engines like Google. As a result, readers spend more time on your site and learn more about you.
Now, what's even better than visual content is free visual content. Most people will freely share the images you post with their social networks. With this type of content, you can reach a lot more people and grow your audience and blog."
A blog is a place where ideas are shared. There is great power in that power," says Jordan M. Raskoff. "For marketers, this is the story of the web. Many brilliant ideas have appeared on the web, then appeared in stores, then gone viral and grown into huge successes." With this, I want you to know the importance of using free images on your blog.
Having beautiful and good-quality images for your blog is essential. You want your blog posts to be visually appealing and that can help make them more effective as blog posts. Free images are a good way to build your blog and increase your traffic. You can buy Google Analytics reports, but the only way to generate sales is by selling products and services.
On the other hand, if you don't include images on your blog, then your readers might miss out on engaging with your content. The good news is that when you include an image in your blog post, the reader will be interested in reading more.
Unsplash is one of the best sources of free images that you can use for your blog. You can download all kinds of images for free from this site. You can use images from Instagram to add text to your blog post, or even create some captivating photography from the images you download. There are no restrictions on the images you can download, so be creative with the images you find here.
The more unique your blog posts are, the more likely they are to generate comments and attract new readers. Unsplash has over 17 million high-quality images, and there are more images added every day. Unsplash is a great place to find free images that you can use on your blog.
Unsplash is a great resource that has all kinds of free photography and visual resources. You can access a wide variety of free images, from
Animated gifs to free fonts
WordArt and
Web & Canvas image mockups
Browse through their collection to find free images that are perfect for your blog.
Unsplash is one of the best places to look for free images. With more than 18 million free stock photos and illustrations, they have a great selection for all types of uses and needs. They are a reliable source of great imagery. There are several different sections of Unsplash to choose from:
Lifestyle
Landscape
Food
People
Animals
Urban
Nature
Naturals
Nature & Landscapes
Baby & Kid
Nature & Kids
Abstracts.
You can also browse through the free pictures by category. Unsplash was also recently voted one of the best places to look for free images for your blog. Why? Because a whopping 79 percent of WordPress sites also depend on Unsplash for their blog images.
When it comes to free images, sites like Unsplash are really the best places to look for good-quality images. Unsplash has a huge collection of stunning images that you can use in your blog posts and they are all free to use for non-commercial purposes.
The site is currently managed by a friend of ours, who took it upon herself to create and manage this resource of beautiful images for the rest of us. She's put a lot of effort into curating these high-quality images into a user-friendly gallery, and now that she's started uploading more images, there are even more images to look at. As for when is Unsplash closed, it's pretty much always open for business. You can use the site at any time, day or night.
Free photos of every kind are available at Pixabay. These are mostly free stock images. Download these images, and display them in your blog posts as well as on your social media pages. Pixabay is an image collection of images, posters, and other visual things. It's like a database of free photos. It doesn't have the highest quality, but it has a lot of free images to choose from.
You can search for free photos and download them to use on your blog. The most popular source for free photos is Pixabay. The site has over 500,000 free images that you can download and reuse.
Pixabay is a good option to look for free blog images because they often use photos that are already popular on the internet. Some of the photos have been featured on social media sites, such as Pinterest. You'll also find a large variety of photography styles, which makes it easier to find suitable images.
Pixabay is a website with all sorts of free images that you can use. Some of the free images are small files (photo/video files), which are not widely known. If you want to find free images on Pixabay, use the search option to find free images. You can choose specific items to look for and download.
Pixabay is an excellent source to find images for your blog. It's a great source because you can easily add thousands of images to your blog posts. This is important because your readers won't be able to see the full quality of your blog if you don't give them some of the best images in your blog posts. The site provides images in various formats and also some licensing options for the images.
This is really useful because it allows you to use images freely without having to worry about copyright issues. You can also save images from Pixabay for later use in your blog posts. You can then simply crop the images to a size that will be suitable for your blog. You can choose to crop images if you want to make your image a blog post's title a little bit shorter.
What is Foodies Feed? Foodies Feed is a food photography site that shares free and commercial images for food. The site also offers the chance to connect with other foodies and learn more about food. Foodies Feed gives readers free food shots from popular restaurants, recipes, cooking techniques, and more.
The images are clearly high-resolution, which means that you don't have to worry about cropping or altering them to make them fit your blog. Simply download the image, add it to your post, and voila—you've created an amazing image!
Photogen has over 500,000 high-quality images. When you're uploading images to your blog, you can use Photogen's Blog Image Generator to find the perfect photo. You can select the layout of your blog, or choose one of Photogen's templates. You can use a free or premium image hosting account.
Sites like Photogen and Yahoo images are a huge resource of high-quality photos. Not only do you get free photos, but you can purchase images as well. This gives you the option to choose images that best match your blog. Use free images in your posts, and you'll be helping your blog increase readership and building your social media accounts.
Photogen will give you free high-resolution images to add to your blog posts. With this tool, you can choose the quality and size of your image and preview how it will appear on different devices, such as mobile devices and computers. With Photogen, you can make free images that you can use without any image licensing fees or the need for a copyright license.
Photogen offers
free graphics for editorial blogs,
stock photography for

commercial use,
small business use, and
personal use.
Photogen has also expanded its image selection. Photogen is a free website that has an incredible selection of free images.
They are great for this sort of project because they have a large selection, offer a variety of sizes, and don't discriminate based on whether you pay for the image or if they have it in their collections. Essentially, this is a great place to find images that won't cost you a lot of money.
Photogen is a popular image management website with a huge number of free images. It lets you upload images directly from your computer to create an unlimited number of images for your blog. Photogen doesn't charge you anything for using the images, and it is completely free to use. As a user, you get to choose the size of your image, and you can upload as many images as you like.
If you need to send Photogen image files to a designer, you can use upload images to save time. You can't exactly use Photogen to upload images for profit since it's free, but if you are planning to get a job in graphic design, Photogen is a great tool to access the free images you need for your job.
Skitterphoto is one of the best places to find free blog images. Skitterphoto uses Creative Commons licenses to make their images available for free download, so they don't have copyright restrictions. Skitterphoto also offers premium licensing at $5 per year, so you can use these images for commercial purposes, such as in print marketing materials and brochures.
Skitterphoto is the best place to find free images for your blog. Skitterphoto offers a large selection of high-quality stock photos, as well as photo vectors, illustrations, and artwork. You can use these free images for the header, footer, sidebar, and anywhere else you'd like.
Skitterphoto is a site that provides free images for personal blogs, portfolios, and businesses. The site features over 23.2 million free stock images and images in Creative Commons Attribution (CC BY) and Public Domain (PUBLIC) license. You can search through the site by:
Title
Tags
Categories
Keyword
File size
The site comes with tools to simplify the process of acquiring images and to analyze your design decisions.
You can compare multiple versions of the same image to select the best one and edit it on the fly. When you decide on which image you want to use, you can submit the file for free to Skitterphoto. Then you'll have access to high-quality images to use on your blog posts and social media.
It is one of the best and easiest-to-use sites to find free images to use in your blog posts. With Skitterphoto, you can easily find images that you can use in a variety of situations. For example, you can search the site for a specific photograph or find free stock photos of certain objects you might be writing about, or you can search for free images that you can use in a general theme.
This is an advanced search that shows you everything from categories of free images to a gallery of the top free images. You can also search for individual categories, too. Let's say I was searching for images to use in a post about socks. I would search for free images on Skitterphoto that represent socks. They have a huge database of free images, where you can download high-quality, free images. They can be used for your blog, social media, or stock photography.
Freeimages is a free collection of over 90,000 images and counting. It has an extensive database of royalty-free images. In short, Freeimages is one of the best places to find free images. Like many free image sites, you can browse the collection by keyword, or browse the collection by the type of image. This is handy, as you don't have to browse a huge list of files and then filter them out.
Freeimages is a search engine that brings you free images for your blog. You can upload your own images or upload files of any file type to your Freeimages account. You can search for free blog images using Freeimages' search box: Search for: (Free) Blog Pictures and you'll get thousands of images on the page. You can then select the images that look good to you and click "Start Uploading".
You can create as many free images for your blog as you want. On the right-hand side of your blog posts, you can add photos or images to each blog post. To add an image to a blog post, simply click the image that you want to use. Your image will then show up with the rest of your blog posts. Create a free account with Freeimages.com and start uploading photos that look good to you.
Freeimages.com offers a huge variety of image downloads, as well as royalty-free stock photo albums. Freeimages is one of the best resources for bloggers and anyone else looking for free images. They provide millions of free images. To see their full library, visit this page: https://freeimages.com/search. Of course, you'll want to use free images when you're trying to build a successful blog. But that doesn't mean you can't use them when you're promoting your blog and social media.
It is a very useful website where you can find free images for your blog. There are hundreds of thousands of free images on this site, and you'll find most of them usable for your blog, so you'll be able to get amazing images for your posts that will instantly convert visitors into followers. I've been browsing for free images on Freeimages.com for a while now, and I have found plenty of useful images that will help me to elevate my blog to the next level.
Flickr is the most popular image hosting website, with over 28 billion photos available for free. You can either upload your own photos or use free stock images. It's simple to use, as you can search for pictures using keywords and then click through to find the image you want. If you don't find an image you like, you can filter through the large selection of free stock photos.
To upload your own photos, visit http://www.flickr.com and search for your keywords. Your photos will be uploaded to your personal Flickr account and you can then post and share them with your blog.  Flickr is a free image-sharing website. Most of the free images are not high-resolution, so when you open your blog post in a basic browser, you can't see the details.
You have to click on the image to see how it's cropped. However, in a flash player, you can see the details of the image. And in a WordPress blog, there is an "embed" option to add the images to your posts. However, this option is hidden unless you find the spot in your post.
A good way to find free images for your blog is to search on a site called Flickr. Flickr allows you to upload images on its site, which you can use as free blog images. Flickr offers a wide range of image categories to choose from, so you can find images that will fit your blog. When you search on Flickr, just type in the term "free blog images" or "free images," and you'll find thousands of pictures on the site.
Flickr is the largest photo-sharing community on the planet. It has around 9,000,000,000 free photos uploaded to it. Flickr will give you access to free photos for your blog posts. If you are a commercial blogger, Flickr may not be the best place to upload your images. However, if you are an individual blogger who wants to use a few photos in your blog posts, you can use Flickr freebies to get some high-quality images for your blog.
This is the best resource I've found for free images. I love how they curate a database of the best free images to use. You can easily filter your search by keywords and subjects like
Family
Nature
Events
Food
Cars
and more.
All you have to do is type your keyword or topic in the search box and get the best images.
Here's how to search for free images for your blog in Ancestryimages: Click on the "free images" button. You can find thousands of images on Ancestryimages, even though you may not see them when you click on "free images." Browse for the topic you're looking for, click the image you'd like, and download it. The process takes just a few seconds.
Conclusion
By adding images to your blog posts, you can improve your blog's
An overall appeal to search engines,
Increase your readership, and
Create a strong social media presence.
When you look for free images for your blog, you'll need to come up with an idea.  All of the above tips will help you create a beautiful and successful blog.
Here are some of the most important things you might like to know. A lot of users prefer blogs that include images. It shows that people like images in their blogs and that the user experience of your website is important. To put it simply, people think images are more attractive than other design elements, so that's why they like them.
People would never intentionally disable images on their websites. Instead, they'd opt for a more visually attractive website that features a lot of images. That's all we have for today. Hope you had a great day!
I trust you enjoyed this article about the Best Sites To Find Free Images For Your Blog. Would you please stay tuned for more articles to come? Take care!
JeannetteZ
Your Opinion Is Important To Me
Thoughts? Ideas? Questions? I would love to hear from you. Please leave me your questions, experiences, remarks, and/or suggestions about the Best Sites To Find Free Images for Your Blog in the comments below. You can also contact me by email at Jeannette@WorkFromAnywhereInTheWorld.com.
You may also enjoy the following articles:
How To Motivate Yourself For Blogging
How To Write High-Quality Blog Posts
How To Write The Best Catchy Headlines
9 Best Must Use Google Chrome Extensions For Bloggers
How To Make Extra Money At Home
An Honest Wealthy Affiliate Review
You might also want to check out my personal product recommendations.