Top Women Bloggers And Their Lifestyles
Top Women Bloggers And Their Lifestyles
You want to stay inspired as you tackle your life challenges. Or maybe you need creative home decorating tips, career advice or travel ideas. Whatever it is, this list compiles the best lifestyle blogs for the modern woman.
So, let's take a look at why lifestyle blogs are so good.
Why Lifestyle Blogs Are Inspiring
Lifestyle blogs can sometimes seem like a fun thing to flip through in your spare time.
However, a good lifestyle blog can provide a lot of useful information to help you stay on top of trends and events. What's more, blogs are also a great place to network.
In addition, by reading comments and joining mailing lists, you'll find that you have other people who share your interests. It's a great way to stay connected.
Finally, women's lifestyle blogs can provide much-needed inspiration and self-development.
These sites offer recipes, paint colours, clothing ideas, and fitness workouts.
The 37 Best Lifestyle Blogs For Women
We've compiled the best lifestyle blogs to help you be your best self. Here are examples of the best lifestyle blogs for women to help inspire you.
1. XO Necole
The XO Necole blog offers smart and relevant information on everything from celebrity news to beauty tips to money. In other words, if you want to keep up with what's going on in the world, you should check out this site.
2. Cup Of Jo
This Joanna Goddard lifestyle blog is a comforting site with a lot written about motherhood, family and home. The writing style is also very positive, with a lot of focus on inspiration.
3. Sincerely Jules
Sincerely Jules is one of the most entertaining lifestyle blogs created by fashion expert Jules, dedicated to fashion and beauty. So if you're looking for a great look, style inspiration or are interested in makeup products, we can't help but recommend this blog.
4. The Pioneer Woman
Most people think of The Pioneer Woman primarily as a recipe site. But did you know that it also offers home decor and style tips?
If you aspire to live like a "Pioneer Woman," this blog is a good place to start.
5. Madame Noire
We love Madame Noire for its focus on empowering millennial women of all ages with engaging content on health, fashion, beauty, career, parenting, entertainment and the latest news.
So it's a great way to pick up a few ideas at once.
6. EveryGirl
EveryGirl is one of those women's lifestyle blogs that, as the name suggests, offer plenty of inspiration for everyone. As such, it covers all categories, from health care to fashion to finance.
The team strives to ensure the content is accessible to everyone while still carrying a positive and quirky vibe.
7. Travel Noire
Founded by the brilliant Zim Ugochukwu, Travel Noire is a site that features many articles about culture and travel for millennials. This blog features stories from business owners and travellers. So if you're planning your next adventure, this is where you should look for inspiration.
8. 9 To 5 Chic
You want to talk about fashion. Also, do you like minimalist style. 9 to 5 Chic by stylist-blogger Anh is the perfect place to start.
The site is full of outfit ideas and has many fashion photos, including weekend outfits and work ensembles.
9. One Big Happy Life
Scarlett and Joseph Cochran are a married couple who run a blog called One Big Happy Life. Some articles focus on home and family, but the main focus is on productivity and wealth creation.
They have a balanced approach to work and money that consistently inspires their readers.
10. Brit + Co.
Brit + Co. is one of the best examples of a lifestyle blog featuring everything lifestyle-related. It's a one-stop store for pop culture, fashion and home decor.
In addition, there are fascinating courses that will inspire you.
11. Magnolia
Most of us have heard of Joanna Gaines and her amazing Magnolia website. All of our favorite home decor secrets are collected here.
Plus, you won't want to miss the pictures, recipes and shopping for your updated home.
12. Camille Stiles
Camille Stiles' blog has everything from cooking ideas to beauty secrets. The information is invaluable and gives you a fresh perspective.
If you want to be a great hostess or decorate your home, check out the best lifestyle blogs – you won't be disappointed.
13. Anna Edit
Whether it is choosing clothes or organizing your home, The Anna Edit website offers a stylish and simple approach that everyone can admire and learn from.
Anna is a blogger and YouTuber who shares many great tips about fashion, home and more. You can learn how to dress for success and enjoy life.
14. Well + Good
Well + Good is one lifestyle blog dedicated to all aspects of healthy living. For example, it covers exercise, nutrition, skincare, character, communication and travel tips.
You'll love this if you're looking for something to help you get in shape and improve your mental health.
15. Love Sweat Fitness
Love Sweat Fitness is a health-focused website with daily workout ideas and even meal plans. It's a great place to find fitness friends and inspiration.
16. Oneika The Traveler
Oneika loves to travel to new and interesting places. Moreover, she's not afraid to ask important questions and share what she learned during her travels.
Oneika the Traveler is an interesting site for travel inspiration.
17. Classy Career Girl
Classy Career Girl has everything about careers and business, including podcasts, courses and helpful articles for women in the workplace and business owners.
18. Woman Working At Home
The title speaks for itself. In short, Woman Working at Home is all about working from home. It's great information, including tips on working from anywhere and creating your job.
19. The Blushing Bungalow
From kitchens to Christmas decorations, Madison Bess has mastered the art of interior decorating to perfection. The Blushing Bungalow lifestyle blog has the best tips for creating a beautiful home.
20. Better Living
The site Better Living will inspire you with fascinating insights into food, health and life.
I need new recipes. I need family advice. Turns out there's a separate blog post for that.
21. I Am Aileen
If you need tips on travelling as a single woman, Aileen shares many ideas and experiences on her blog; I am Aileen.
She's also been to nearly 60 countries and writes about it to enlighten others. Definitely, a great site to visit if you're planning a trip.
Are You Tired Of Scams?
22. True And Pretty
True and Pretty is a site that covers many topics, including productivity, food, interior design, finances and holiday planning.
So its main focus is living with a sense of purpose. Definitely worth a visit.
23. The Home Edit
This site is dedicated to all things neat and organized. So if you want to tidy up or clean up any part of your home, The Home Edit is a great place for inspiration.
Plus, there's now a series on Netflix. Don't miss the chance to create your dream home with one of the best lifestyle blogs.
24. Pinch Of Yum
At Pinch of Yum, you'll find every recipe you can think of. There are also great ideas here to diversify your meals and make them healthier.
So check out the cooking ideas from one of our top lifestyle blog examples.
25. Budget Bytes
Want to get the best recipes at the lowest prices Beth shares all her tips on how to eat great food without spending a fortune Budget Bytes is the perfect site for those who love to cook and save money.
26. Afford Anything
Afford Anything is Paula Pant's blog on finance. Are you interested in financial independence or taking a break from the office? If so, you'll find plenty of tips and articles on her site.
There's also information about real estate, digital nomads, and an inspiring love of travel.
27. The Stripe
Articles about books, fashion and travel make The Stripe one of the most interesting lifestyle blogs. Grace Atwood also shares many interesting ideas to help you be creative and live your best life. This is a comprehensive site that will make your daily life more enjoyable.
28. Career Countess
These articles are perfect for you if you're having trouble choosing a career or being motivated at work. For all the women who have ever felt lost in their job search or don't know what entrepreneurship is all about, Career Contessa is a great resource.
29. Career Girl Daily
This site has blog posts on productivity and work and lots of interesting supplements. So Career Girl Daily is a great site to get lifestyle ideas to help you feel more confident and inspired.
30. Hey Nadine
For the ultimate travel goal, Hey Nadine is very helpful. This site has endless information for travellers, from how to pack to where to go.
With the help of the travel guides and ideas provided here, you'll be ready to go to your next destination.
31. Twins Mommy
Twins Mommy is one of the best resources on the Internet for bloggers and writers, especially first-time moms. Erna Kane shares parenting tips and well-researched and proven ways to succeed in business.
32. Blonde Abroad
The Blonde Abroad blog will prepare you for your adventure trip. Kiki focuses primarily on travel destinations, visiting places like New York, London, Egypt, Cuba and many others.
The blog also contains articles about photography, home and fashion tips. In addition, if you need luxury travel tips or personal stories about a particular place, you can find them here. Read the best lifestyle blogs, and you'll be ready for your next vacation!
33. Globetrotting Mama
Globetrotting Mama is one of the popular blogs about travelling the world as a family. Get ideas on seeing the world with your kids or spouse and plan your next trip.
Heather talks about everything from packing lists to travelling the world on this travel blog. So get ready for some serious wanderlust.
34. Cupcakes And Cashmere
The Cupcakes and Cashmere blog features posts on everything from style to interiors to parenting. Emily and her team write fun posts that make every day a little more interesting.
So if you're looking for a way to bring more glamour into your life and pick up some great ideas, this is the place for you.
35. Julia Berolzheimer
Julia Berolzheimer is one of the best fashion blogs if you're looking for inspiration. It also publishes stylish images daily, and you can develop your style by following fashion trends on this site.
36. A Beautiful Mess
A Beautiful Mess was created by sisters Elsie and Emma. The blog is dedicated to home decor ideas, DIY crafts, and other topics such as recipes and makeup.
Follow the tips in this blog, and your home will look even better!
37. The Beauty Department
The Beauty Department is a great blog for makeup and hair tutorials. From manicures to beauty accessories for your gym bag, this is one of the best places to find answers if you're unsure about something.
How Top 5 Female Bloggers Make Money
Looking for the top 5 female bloggers? You are in the right place. Starting a blog is relatively easy but making money is not easy.
There are millions of bloggers, and the number keeps growing. According to Statista, there are about 31.7 million bloggers in the United States alone!
Women bloggers also face stiff competition in all fields. If you're looking for famous female bloggers and their sources of income, this page is perfect for you.
If you're wondering how few bloggers make thousands of dollars each month, you should know one fact: "It's not hard to make money online if you know how to sell."
Let's take a look at the top 5 women bloggers that are making hundreds of thousands of dollars per month.
1. Amy Porterfield
Website: Amy-Porterfield.com
Twitter profile Follow Amy on Twitter.
Amy's estimated earnings are over $5 million a year.
Amy Porterfield is one of the top female bloggers in the world, teaching entrepreneurs how to build successful businesses online.
Amy blogs, creates bestselling courses, and often teaches people how to make huge money from their online business.
How Amy Porterfield makes money. Amy makes money in the following ways:
Selling online courses
Promoting affiliate products
Collaborations with brands
Sponsorships, product reviews, and more
Bottom line – why you should follow Amy Porterfield.
Amy is a brilliant marketing strategist who has created many useful courses to help entrepreneurs worldwide. On her blog, Amy helps entrepreneurs in various industries build profitable businesses.
If you want to create an email list that makes money, host a successful webinar, or create a great online course that makes money, check out Amy's work.
2. Marie Forleo
Website: Marie-Forleo.com
Twitter Profile Follow Marie on Twitter.
Marie Forleo's estimated income is $14 million.
Marie Forleo is the author of the New York Times bestseller "Everything Can Be Understood." She is the CEO of MarieTV and The Marie Forleo Podcast.
Her podcasts often feature influential guests sharing actionable strategies for greater happiness, success and productivity.
How Marie Forleo makes money. Here are some of the ways Marie Forleo makes money online:
Selling her own products
Selling her own courses
Collaborations and sponsorships
Affiliate marketing
Why You Should Follow Marie Forleo
Marie Forleo has not been called the new generation of thought leaders by Oprah for nothing. Marie can help you succeed in both life and business. In her blog, Marie Forleo teaches you how to run a successful online business using unconventional but proven strategies.
Marie Forleo's blog teaches how to run a successful online business using unconventional but proven strategies. From business to life and career advice, you can get solid advice from Marie.
3. Heidi Cohen
Website: HeidiCohen.com
Twitter profile Follow Heidi on Twitter.
Estimated Income She earns over $10K per month.
Heidi Cohen has more than 20 years of blogging and Internet marketing experience. She has helped thousands of entrepreneurs achieve their blogging goals.
How Heidi Cohen makes money.
Heidi Cohen uses the following monetization strategies to make money from her blog
Speaking
Teaching
Consulting
Affiliate Program
Why You Should Follow Heidi Cohen
If you're looking for solid advice on social media and content marketing, you should definitely check out Heidi's blog.
Whether you're a seasoned marketer or a newbie, you'll find plenty of helpful articles to help you build a solid online business.
4. Shraddha Sharma
Website: ShraddhaSharma.com.
Twitter Profile Follow Shraddha on Twitter
Shraddha's estimated income is $3 million.
Shraddha Sharma is the founder and editor-in-chief of YourStory. YourStory is one of India's largest entrepreneurial platforms.
Before launching YourStory, Shraddha worked for the Times of India and CNBC TV18. She is also one of LinkedIn's 500 global influencers.
How Shraddha Sharma makes money. Here are some of the ways Shraddha makes money.
Advertising
Sponsorship
Paid affiliations
Affiliate marketing
Why You Should Follow Shraddha Sharma
YourStory.com features more than 60,000 entrepreneur stories. If you're looking for inspiring entrepreneur stories or tips on starting your own business, why not follow Shraddha's blog.
5. Joanna Goddard
Website: cup-of-jo.com
Twitter profile Follow Joanna on Twitter
Joanna's estimated income is $5 million.
Joanna Goddard is the founder of Cup of Jo, the best lifestyle blog covering everything from lifestyle and culture to motherhood, travel, food and more.
Her blog, Cup of Jo, gets more than 5 million page views a month and 1 million unique visitors a month.
Here are some of the monetization strategies Joanna uses.
Affiliate marketing
Advertising.
Sponsored posts and reviews
Selling your own products, such as books
Why you should follow Joanna Goddard.
Joanna created Cup of Jo in 2007 as a weekend hobby, but within a few years, she was making money from the blog full-time.
If you're looking for helpful articles about lifestyle, design, food, culture, travel, relationships and parenting, you should follow Joanne's blog.
Conclusion
Similarly, write down in a journal or notes everything interesting that you read. That way, you can practically apply them to your life. Lifestyle blogs are a great way to improve your life.
Remember that lifestyle blogs are where people learn and discover new ideas. Therefore, they should improve our lives, not make us envious of our lifestyles. We learn by reading blogs and then applying them to our lives comfortably.
Lifestyle blogs are a great way to get advice and find a community of people you can connect with. It's also a fun way to find new blogs. We encourage you to try some of the blogs we've mentioned.
I trust you enjoyed this article on Top Women Bloggers And Their Lifestyles. Would you please stay tuned for more articles to come?
Take care!
JeannetteZ
Want to Learn How to Build Your Own Home-Based Online Business & Start Making Money Online From Your Comfortable Couch?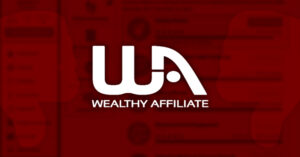 Your Opinion Is Important To Me
Thoughts? Ideas? Questions? I would love to hear from you. Please leave me your questions, experiences, remarks, and suggestions on Top Women Bloggers And Their Lifestyles in the comments below. You can also contact me by email at Jeannette@WorkFromAnywhereInTheWorld.com.
Disclosure
This post may contain affiliate links. I earn from qualifying purchases as an Amazon Associate and other affiliate programs. Read my full affiliate disclosure.
You may also enjoy the following articles:
Wealthy Affiliate Review – Scam or Legit? The Truth Exposed
How To Build An Online Community
Writing Articles For Magazines