Best Niches For Affiliate Marketing
Best Niches For Affiliate Marketing
The most profitable niches in affiliate marketing are those with evergreen demand, ones that have raving fans, or both of those factors combined. If you're going to invest the time, money and effort required to build an affiliate site, then it makes sense to ask in advance if the niche itself is potentially profitable over the long term.
You can make short-term money from whatever is trending right now, but multi-decade profits tend to involve more mundane topics e.g. golf. With low entry costs and a potentially lucrative return on investment (ROI), affiliate marketing remains an attractive revenue stream for publishers looking to grow their audiences and monetize their content channels. Still, success hinges on finding profitable niches.
There are several established areas that remain profitable. Tuning into the consumer mindset is the key to identifying them. Where there are problems, worries, or desires, demand will follow. Brands meet those demands with valuable solutions, and content creators like yourself help bring these two parties together.
What Is Affiliate Marketing?
The simplest way to describe affiliate marketing is as paying someone a commission when a sale is made. This type of sales is not uncommon. Facebook, Twitter, Google, Pinterest, and many other websites offer members the ability to share posts and ads, or even a link to a page elsewhere.
The term affiliate marketing can be confusing, so let's clarify what it isn't. If you read an article about gluten-free recipes, it's not an affiliate marketing campaign. You wouldn't pay someone to put a link to a gluten-free recipe on their blog.
The growth of affiliate marketing was directly paralleled to the occurrence of the digital era. Affiliate marketing was an obscure niche until the rise of the internet, which allowed anyone to create a website, promote content, and potentially generate a decent living.
Affiliate marketing is the practice of commissioning a marketer to promote a product or service in exchange for a fee. Many online publishers now rely on affiliate marketers to help increase their own audiences and revenues. Affiliate marketers sell advertisements or sponsorship to sites that want to reach a specific demographic.
These ads or sponsorships can boost traffic to a site, gain customers, or sell products. What are the best niches for affiliate marketing? What are the right products and services for each market? Is there a way for a user to get to know a product or service well enough to buy from it without seeing any product reviews? These are questions that can be pondered upon and be realized as the topics discussed in this paper are deepened.
The Most Profitable Niches
Affiliate marketing involves bringing products to readers that have been specifically purchased by affiliates. One of the more promising niches to watch out for is the variety of career opportunities. Careers continue to rise in importance for readers, and they can be pursued by offering information to readers that can assist with their careers.
For example, a sports blog can post about topics that readers are interested in and provide career advice and links to new jobs. This is a lucrative niche for affiliate marketers because readers may be searching for these topics and are willing to buy affiliate products to get the information they need.
Another example, there is an affinity for international travel, from major metropolitan cities such as London and San Francisco to small towns in rural states like Omaha and Farmington. This can translate to a lucrative niche for anyone with flight knowledge.
The same holds true for back-to-school sales and other important life moments. If there's a key topic people are talking about, it stands to reason that it would become a large part of the site's content strategy.
This is especially true of niche shopping categories, which have proven to be one of the most valuable monetization tools for sites and bloggers alike. In addition to niche buying, advertisers will also want to hone in on the hot spots for influencers and controversial content.
Here are a few ideas to get you started:
Stuff for moms: Carriers of baby gear, such as strollers, cribs, diaper bags, diaper kits, strollers, and car seats are prime targets. To reach the families they cater to, marketers need to develop targeted content that meets their needs, what they are looking for, and how they feel about certain brands.

Teachers: Teachers represent a profitable niche for affiliate marketers. While teachers may have little online experience, there is demand for services that offer simple solutions, such as printables and an easy-to-use lesson plan guide.

Travellers: Not to be outdone, the travel industry also presents a lucrative opportunity.
Things To Look For When Choosing A Niche
Aside from these notable areas, new niches are always emerging. This means it's important to keep a close eye on trends. Are there specific questions or concerns that consumers are constantly asking about, or are they investing in something? A study by TheNewCommerce.com outlined some of the more popular categories:
Digital devices,
Home and garden,
Baby products,
Personal products,
Shopping Payday loans,
Ownership of a pet
Travel News, and
Recreation.
There are plenty of areas to explore, and many creators have already chosen their areas of expertise. Keep in mind that the key to success in affiliate marketing is identifying a niche that is lucrative and with the ability to drive demand for your product.
If you're developing an affiliate strategy, it's best to pick a niche that matches the goals of your audience and helps meet their needs. We all want to be connected. There's no better way to get connected than to take part in relevant forums or communities.
Depending on your business and goals, there are several compelling niches for affiliate marketers to dabble in. Education is one. There's always a demand for quality education, from professors to people who simply want to learn more about a specific topic.
This doesn't mean you should focus on niche-specific social science courses, however. I'm looking for paid course offerings that can be used on any site.
Why Find Niche Markets?
For one, they offer a high ROI for digital marketers. Those earning from affiliate marketing generate a significant portion of their revenue from these businesses, and since one marketing tactic has high appeal for many brands and businesses, the influence is spread broadly. The more niche markets you focus on, the greater the profits. That said, there are many opportunities to tap into.
Finding niche markets is relatively simple — but with so many options, it can be hard to decide on the one you want to work with. In this article, you will discover some helpful tips and strategies that will help guide your efforts. But it is mainly important to note that you need to be flexible. There are hundreds of different niche markets out there, so you'll need to narrow it down.
The most reliable niche for affiliate marketing, with consistently high earnings for most of the year, is healthcare. More specifically, healthcare is all about helping people live better lives. Aside from the basic care (medications, surgeries, etc), the industry of research, such as the practical applications of current medical research, can also be a niche for affiliate marketing.
Imagine being able to leverage current medical research to provide solutions to a pressing problem. For example, much of the technology used today has already been invented and is only now being applied to a real-world problem.
Another thing would also be protein-rich diets. An example of this would be plant-based for a specific purpose. One can choose whether or not it will be beneficial for human health.
Factors For Consideration in Finding a Niche Market
Why are people making purchases for which you're an expert? How relevant are the topics covered in the niche? What is the size of the market? Evaluate your niche's factors for success. Use those to formulate questions to ask people on social media. See what questions they have that they'd love to answer, and then get your hands on some popular subject matter to bring your audience up to speed.
What Affiliate Partnerships are Available? Whether it's high-quality referral partners with brands they love or low-quality programs designed for quick conversions, finding reputable affiliates will bring in the dollars. "You're going to spend a lot of time finding high-quality affiliate partners," said Brian Korn.
The adAge, a global media publishing brand, offers a comprehensive guide to selecting the right niche: Categories are segmented by audience behaviour, lifestyle interests and purchasing patterns; while verticals are further broken down by those markets' economic and social dimensions. Market understanding is of the utmost importance, as one size does not fit all. Different audiences have different behaviours and expectations.
Market opportunities are easily accessible, while product supply and pricing are crucial to success in the niche. Niche audiences are well-informed and vocal, resulting in a high level of consumer engagement. Content opportunities exist in both online and offline channels, including blogs, message boards, e-newsletters, blog comments, chats and social media feeds.
Being your unique and separate voice has to be an inherent value in every one of your articles, videos, and social media posts. If your content is stale, false, and lacks uniqueness, people will not be motivated to see you as their champion.
You need to provide value to your audience, with the hope of a successful relationship with your audience in which they would want to interact with you on a regular basis. There are a number of factors that go into building a sustainable niche to monetize your content.
Are You Tired Of Scams?
The Importance Of An Exciting Topic
As you search for a niche, make sure your content is definitely relevant. People have limited bandwidth and will seek out valuable resources rather than things they don't need. That being said, if a topic is incredibly relevant, people are more willing to give it a try. What's more, interesting content delivers inbound leads.
This is especially relevant when people want to "do business with you." So, if you're interested in turning your passive audience into a converted one, you need to target them in the right way. Keep the topics, calls-to-action, and rewards carefully selected to find prospects that share your interests. Reach a wider audience If your niche focuses on a specific area of consumerism, you'll have a fairly limited audience.
To understand the value of affiliate marketing in your niche, think about the benefits that consumers seek from it. How about having the opportunity to make money and buy things simply by clicking on a link, or without ever leaving your website?
Consumers who are hungry for new products and solutions, not to mention high-quality content, will come to you. If you can make money from multiple customers at the same time, you have a significant competitive advantage over your competitors. A growing need for quality product information is evident.
Your market is hungry for answers. Unfortunately at times, queries are not being answered, and it seems almost impossible to get relevant and reliable information online, such as on topics about medicine and genetics.
The typical audience for affiliate marketers is tech-savvy, upwardly mobile people. If you're building out your audience on a site like Rocket Beans Media, you're likely to see that 88 percent of the audience surveyed identify themselves as tech enthusiasts, 64 percent as digital nomads, and 62 percent as marketers.
It's no surprise then that the top sources of traffic for affiliate marketers tend to be tech-focused destinations. Tuning into the audience needs of a single audience may provide a more profitable niche for affiliates. But in addition to staying focused on the audience, marketers should not get too entrenched in one niche.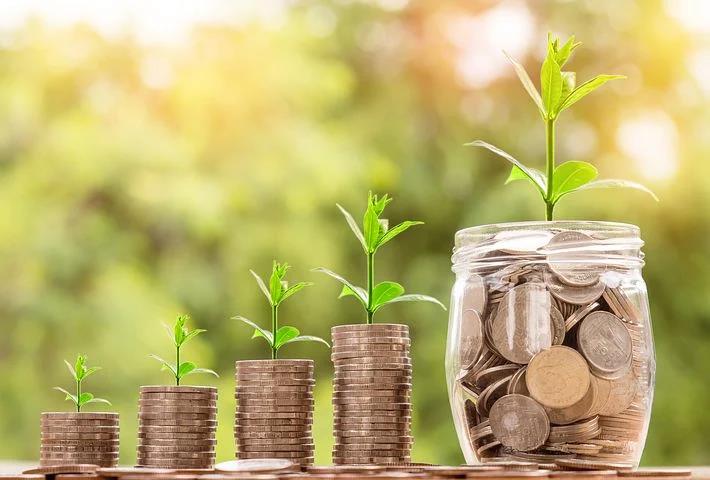 Categories That Are Always Profitable
Our list of top-performing niches revolves around traditional interest areas, such as buying and selling, home renovation, pets, clothing and consumer electronics. That's not to say there aren't niches that have become saturated by the time you read this. For those, you'll need to pay closer attention to the rest of this article.
Careers and entrepreneurship in home improvement. Home improvement is a large and lucrative category. Despite being impacted by e-commerce, home improvement still brings in a lot of money, with people moving or upgrading to a bigger home or renovating an existing one. Since demand is so high, it's rare for a website to be able to satisfy demand in this niche.
Online marketing expert Matthew Bershadker, who leads the marketing department at IBM's Business Intelligence and Analytics division, says affiliate marketing opportunities are constantly evolving. The key to making a profit on affiliate marketing lies in understanding the direction consumers are headed.
One such trend Bershadker believes is a major opportunity is the transition to digital: "Online advertising has become more popular with users and has started shifting to a mobile and desktop-focused market, leaving traditional ad models increasingly behind. Brand advertising in the offline world is also heavily reliant on consumer trust, which goes into decline when consumers are flooded with online information.
The growth of affiliate marketing is tied to its quick expansion into all sorts of niches. Affiliate marketers are no longer tied to a single industry or platform, nor are they restricted to one media company or content creator. The demand for content has expanded far beyond the brand or publisher's identity.
And the best way to capitalize on it is to stay true to the customer and present yourself as a solution provider in their space. A popular choice among niche advertisers is automotive and automotive services. The automotive industry makes up just over 10% of all affiliate marketing investments, but it's a high-earning one at $10 billion annually.
How To Find Your Niche
Like any other market, niche research and mapping are musts before you start. There is no substitute for research. Study and research the demographic groups that would most value your content. What topics would these groups most value? Where do they gather? That will be the focal point for your content and will dictate the direction of your outreach.
Focus on the big problems. Your content must answer a big question to have any real chance at success. The #1 challenge to attract readers to marketing content is "I don't know what to do about…". The basic human needs are expressed with words and ideas. Understanding the solution to a problem is the seed of your content, and creating that seed is the unique task of your content.
Once you have identified your target audience, you can use free tools like Google Trends to figure out what people are searching for and what they're interested in buying. This can help you pinpoint products that they will be interested in, which could increase your chances of connecting with them and earning revenue.
Personalization is also a key. Through sponsored posts on social media or by linking to and featuring the products you've purchased on your own website, you can capitalize on consumer interest and help attract new traffic to your site. Another way to diversify your revenue stream is to use affiliate products, but not all of them are created equal.
The four main types of niches to target in affiliate marketing are: Buy & sell e-commerce services, Services in the health and wellness area, Education services, and Fashion. From the perspective of finding the right niche, it's important to understand that affiliate marketers work closely with clients to find their ideal clients.
You can then design content and marketing campaigns to appeal to your ideal client. Think of yourself as the connector between the potential client and the solutions provider. For instance, you might market a weight loss program to the client's boss and her colleagues, as they're all looking to slim down. You also don't have to be someone in the industry.
Use Keywords And Search Engines
Buying traffic is tough. From now through the New Year, Google will favour content that appears organically in the organic search results. So there's no need to pay for keywords; you can't buy a better organic ranking. But for promoting your content, the $10 offer on Mechanical Turk is the way to go.
While the tactic may not guarantee you organic search traffic, it will yield a significant return. What can it buy you? Traffic, links, and mentions. All of which can lead to more sales and more success. Conversion rates are higher with paid traffic, but there are much bigger margins in organic traffic, and, as the saying goes, you get what you pay for.
Search engines like Google make it simple to figure out what content is resonating with readers in any niche. Build a content roadmap to identify and hone in on those topics that create long-term engagement.
Focus on content that is digestible and targeted to draw readers into a specific niche. In some cases, you may also find that a niche that appears to be thriving, could be losing its momentum because of a confluence of factors, which can be avoided with proactive, data-driven outreach.
Learn about emerging trends and tools in the affiliate marketing space. Content marketing is always evolving, and affiliate marketing is no different. More than ever, there are more ways than ever to incorporate technology, eCommerce, and partnership opportunities into your marketing plan.
Conclusion
Like most platforms, affiliate marketing requires the integration of social, SEO, and video. PPC, on the other hand, can be much easier to implement and offers a significant return on investment to those who invest time in it. If you want to get started with affiliate marketing or use the full power of PPC, check out different affiliate marketing packages.
They can offer everything you need to get started with your affiliate marketing scheme, including a media player to manage, unlimited landing pages, SEO strategies, and extensive product libraries to run a successful campaign.
Affiliate marketing is no longer simply another way to make a few bucks from your blog. Once relegated to lesser websites, it has gone mainstream, drawing attention from nearly every industry. With options now available for every niche, there's an affiliate marketing niche for everyone.
I trust you enjoyed this article about the Best Niches For Affiliate Marketing. Would you please stay tuned for more articles to come? Take care!
JeannetteZ
Want to Learn How to Build Your Own Home-Based Online Business & Start Making Money Online From Your Comfortable Couch?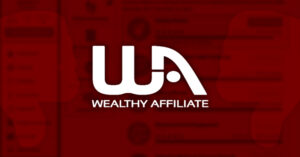 Your Opinion Is Important To Me
Thoughts? Ideas? Questions? I would love to hear from you. Would you please leave me your questions, experiences, remarks, and suggestions about the Best Niches For Affiliate Marketing in the comments below? You can also contact me by email at Jeannette@WorkFromAnywhereInTheWorld.com.
You may also enjoy the following articles:
What Are The Best Affiliate Products To Sell
Possible Earnings In Affiliate Marketing
How To Find A Profitable Niche In Affiliate Marketing
Best Affiliate Micro-Niche Ideas
How To Get Started With Affiliate Marketing
Proven Ways To Earn Money From Home
How To Make Extra Money At Home
An Honest Wealthy Affiliate Review
How Wealthy Affiliate Works – An Interesting Approach