What Are The Best Affiliate Products To Sell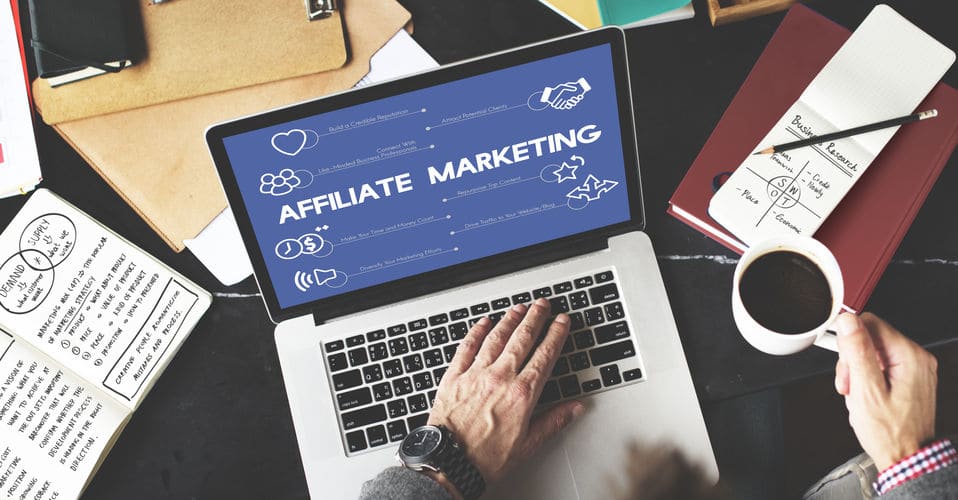 What Are The Best Affiliate Products To Sell
Affiliate marketing allows publishers, small businesses, and independent bloggers to monetize their content and turn their traffic into a revenue stream. Affiliate marketers promote a merchant's goods and services with a unique affiliate link and earn a commission on the sales or leads they generate.
Becoming a successful affiliate marketer is about understanding your audience's needs and offering them products that fill those needs. If your blog is about technology, there'd be little point in trying to sell dog supplies to your readers.
Finding the best affiliate products to promote and knowing which affiliate marketing programs to join can feel overwhelming when you're getting started. Every day, thousands of publishers benefit from a recurring cash inflow by partnering with other companies via affiliate programs.
Affiliate marketing is one of the best ways to monetize your blog, mainly when you don't sell products or services. Joining an affiliate program can get you exclusive access to new content and special deals for your audience — all while earning you more money.
What is Affiliate Marketing?
One of the easiest ways to make money online and have visitors stay on your website or open your emails is to promote another business's products and services. Affiliate marketing is an advertising technique in which merchants sell products through the affiliate link, which gives visitors to their website a chance to purchase the merchant's products.
The revenue generated from these sales helps them keep the site online and the affiliate link on it. Some merchant sites have their affiliate programs, but most of the time, a merchant will pay you if you create links for them and direct people to their website or their affiliate programs.
Before you can start selling a product, you'll need to determine how much you will charge your readers and how you'll collect commissions. A fair starting price will depend on the products you sell and the discounts you offer. If you're doing something for free, you're going to want to be super low on your starting price and hope to capture a large number of sales.
This is a horrible strategy if you want to be competitive in the world of affiliate marketing. At this stage, you'll be undercutting yourself in the long run. Affiliate links usually carry a price. You'll either set your price or use a third-party affiliate marketer to set the affiliate product price for you.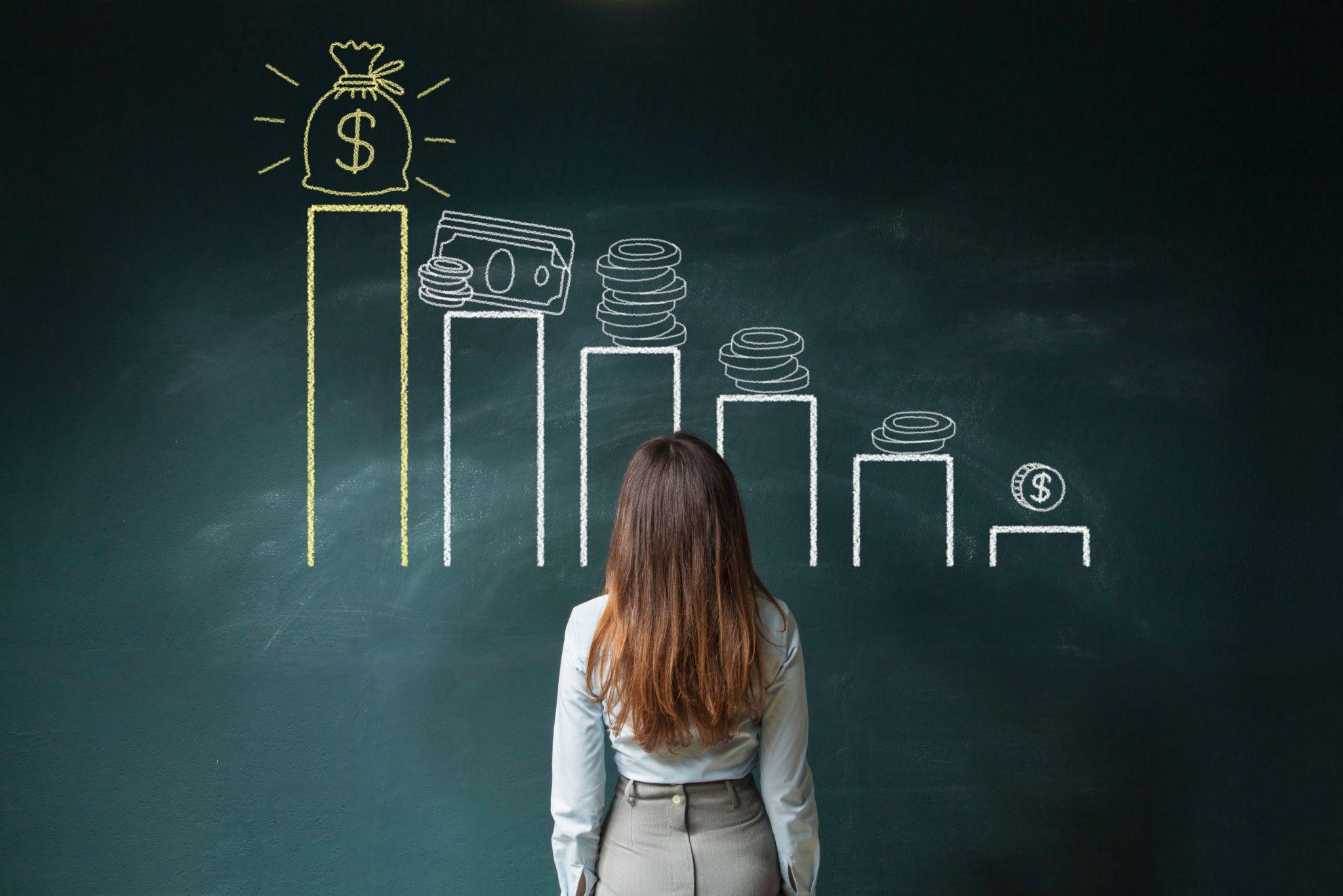 What Are The Benefits Of Affiliate Marketing?
Affiliate marketing can be financially rewarding if a little time-consuming strategy for bloggers. You can make a small amount of money for each sale, gain exposure to your readers, and convert visitors into leads. How do I get started? It takes a while to build a following and business that can be sustained through affiliate marketing.
Affiliate Marketing Growth will walk you through the process from start to finish. Why should I affiliate? You can make money from your blog without having to spend lots of time on social media. If you create a great product and provide helpful information, people will want to get their hands on it.
Affiliate marketing is one of the most effective ways to market your online content to your niche audience. Because you're working directly with merchants who want to see your website or blog succeed, you can quickly and easily reach thousands of potential customers and generate revenue for your business with little to no effort.
Affiliate marketing is a great way to connect with your audience and generate traffic. By offering to promote a merchant's goods and services, you'll earn a commission when a new customer signs up for the merchant's newsletter, orders, or buys a product.
While there are many things to be considered when choosing an affiliate product to promote, you have to keep in mind that affiliate marketing is all about giving your audience exactly what they want. If your niche is business, you can promote consulting services instead of online software products.
You can sell health products and services for women instead of hosting a niche content writing site. You can build rapport with the audience in a wide range of industries and make their lives easier. What are the downsides of affiliate marketing?
Some affiliate marketing businesses give away the product to all affiliates for free. Others charge a percentage of sales from each affiliate. While affiliate marketing is the best business model for many affiliate marketers, it has several downsides.
What Are Affiliate Products
Affiliate marketing means signing up for affiliate programs and giving money to a business to promote a product or service of your choice. You are usually compensated by purchasing a product or service of your choice or a direct credit towards the cost of the merchant's goods.
One of the best affiliate programs to sell is Amazon Associates. It is a program with a range of products and services that offer a percentage commission to affiliate marketers. You can promote a product through the program, and it is entirely possible to make a profit.
Affiliate products are the merchandise a merchant sells on commission in exchange for a referral. You can sell anything from clothing and accessories to mobile phone accessories, lifestyle products, tech devices, books, and much more.
Depending on the product, you will be able to set up a commission rate and earn a percentage of your sales, in addition to the product you are promoting. However, if your reader isn't likely to buy your product, you won't make much money from an affiliate link. In that case, you can sell a product, but that might not give you the best bang for your buck.
Affiliate products are products offered at no charge, either to an affiliate or anyone who visits the link. The affiliate product that appeals to you may be an ebook, software download, a travel guide, or a professional resource for your industry. Some affiliate programs have relatively low minimum purchases or a maximum spending limit for each customer.
You'll also have to purchase a standard affiliate account, usually starting at around $500 per year. When you join the affiliate program, you'll have access to tools for tracking and reporting sales, a dedicated Google account that you can use to see the total earnings you've generated, and detailed breakdowns of all the products that you've sold, which are shown in a graph form.
How To Choose Your Products To Promote
When you decide to use affiliate marketing to make money, you must remember to sell your readers' products. You can't just use affiliate links that point to irrelevant products or items that your audience probably already purchased. Not only does this reduce the possibility of bringing new people to your website, but it also means you can't focus on building long-term relationships with your readers.
To use affiliate marketing, you'll need an affiliate program and a solid understanding of how affiliate marketing works. If you're setting up your affiliate program, you'll need to register your site and generate links for your affiliate products.
The right products have a clear sell-through value, meaning customers are willing to pay the same price no matter where they purchase. An essential website like Backpack Seller would make for a poor choice.
Affiliate marketers also have to avoid products that don't work or don't fulfill the needs of their customers. They also have to avoid vendors with a negative reputation, like an unethical company that deals with itself or makes multiple unsubstantiated claims.
A common myth associated with affiliate marketing is the advice to buy all of your affiliate products from the same source. This is not the case, as you're only making money if the products are able to attract new customers.
You need to look for affiliate opportunities with products that relate to the topics that your visitors are interested in and the product descriptions to use. One must create clear affiliate opportunities that explain how an affiliate link will help the reader(s) find the product you're promoting.
Ensure that you keep your affiliates from becoming passive visitors, by focusing on the purchase behaviour. You want to build an intimate relationship between your affiliate audience and the merchant.
The more time visitors spend on your affiliate page, the more potential they have to purchase and become active customers of the merchant. Find what appeals to the audience and spend your time working on the benefits that those people can receive from making an additional purchase or referral.

Where Can You Find Affiliate Products?
The first and foremost place to start looking is at your site's competition. Look at their top affiliate products and see if they are successful with your audience. These websites include
Social Media Marketing Pages,
Product Review Websites,
Blogs,
Web Developer Tools,
eCommerce Websites,
Review Websites,
Search Engines,
Press Releases, and
Forums.
If your niche has a lot of affiliate products, you'll have a lot to choose from. However, there are other ways you can find affiliate marketing products. For example, you could try Amazon affiliate links. If you're selling electronics, say, you could try links for specific products on Amazon like chargers and headphones.
It used to be that people only shopped on Amazon for their affiliate products. However, the online marketplace has grown so much that it's not even just one place to find affiliate products. There are also affiliate marketplaces you can build your website on.
Many affiliate marketplaces will let you sell affiliate products through their shopping cart or set up a special selling area on their website. In other cases, you can sell products through social media. Try selling affiliate products on Facebook or Twitter.
Depending on your niche, you can find a wide variety of affiliate products to advertise and sell. There are affiliate sites that specialize in technology and money-making opportunities that will offer you products and services to promote.
There are also affiliate websites that feature third-party websites that feature affiliate products. Affiliate Link Advice – If you're starting to think about promoting a product, affiliate links are an excellent option.
Doing so can help generate thousands of additional dollars for your blog. If you're just starting out, this is a great strategy for small businesses to quickly grow their revenue, without spending a penny of their own money.
Tips For Finding The Best Affiliate Products To Sell
To begin, you must first consider what sort of products and services your readers are interested in. Once you have that information, it will be much easier to find the best affiliate products to sell. Once you have found the products your readers are interested in, you'll need to figure out which products are the best to sell.
You can research the products via an affiliate broker site or by visiting your favourite online stores to see what they offer. It's often better to buy wholesale as it's often less expensive than buying the products yourself. Once you have selected the products you think are the best to sell, you'll need to research which of the top affiliate sites would be the best platform to list your products on.
Here are a few recommendations that have worked for me:
Look for companies that are well-established and are known for quality products and services.
Go where your audience is – on the largest internet social media platform like Facebook and Twitter
Purchase affiliate codes that support products that you think would fit into your niche
Look for opportunities for targeted affiliate marketing
One of the most common mistakes that new affiliate marketers make is going after the biggest products and services they can find – which is a mistake because they'll rarely get enough traffic and revenue from those opportunities to keep them running. Instead, go after the products and services that you're most passionate about, and which you think will help your audience and readers.
You can make money by working for affiliate websites and earning commissions for every customer you get. There are many websites that allow affiliates to sell branded products from big companies. These websites usually have higher commission rates than other affiliate marketing sites. You can sell anything online, from books to clothing, and even to computer software and cell phones.
Find the best products to sell, get listed on affiliate websites, and get more customers. What to Sell? There are thousands of items that you can sell online. This is where affiliate marketing can be so profitable. For example, a store may offer their customers a free t-shirt if they purchase an item. This is a great opportunity to promote their products. Your niche may also be accessories.
Are You Tired Of Scams?
What Are The Best Affiliate Marketing Products To Sell?
If your readers are tech-savvy and know about and can use the products you promote, it's a good idea to choose affiliate marketing products that are tech-related. You can offer affiliate links to products that are tech-related (e.g., ebook readers and music players, Wi-Fi routers, or security cameras). That way, you're likely to convert more readers to customers and earn a larger commission. There are so many products on the market that it's hard to keep track of them all.
Affiliate marketing tools are one of the best places to start building an affiliate marketing team and a catalogue of products to sell. Most bloggers are used to paying only a few pennies to use their email marketing tools. However, affiliate marketing tools are frequently much more expensive.
Merchant Platform – The Merchant Platform for Affiliate Marketing is a $9/month tool that enables bloggers and small businesses to set up affiliate programs on Facebook, Twitter, Instagram, WordPress and more. They don't offer extensive stock ordering tools, but if you're using an affiliate program as your primary source of revenue, you'll probably want to leverage the sales potential they offer.
There are some best affiliate products you can sell to generate sales, generate traffic, and increase conversions. Books: This is the easiest affiliate product to sell. Authors love to earn money by letting readers access their content for free. Most books take a few clicks to download and get to the point quickly.
Buy an ebook copy of a bestseller, and your readers can download your own copy later on for free. Better yet, they can lend it to someone and earn back their investment at the same time. With a few clicks, you're earning a few extra dollars. Online courses: Learning can be fun, but not everyone has the time or inclination to spend hours reading a textbook. Online courses are a way to cut down on your learning time.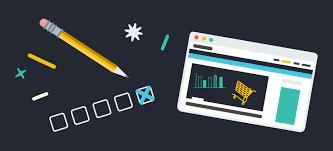 How To Promote Your Affiliate Products
Getting a product from a vendor that has a strong following could be a challenge. You have to promote the product well, convince the buyers to buy, and manage the contact process with the sellers. Do your research – Before signing up for a merchant account, you have to be aware of what that merchant offers.
In case the merchant is interested in an affiliate link but has a strict purchasing policy, you should make sure that the website complies with the policy. If the merchant is willing to supply you with the product at a reasonable cost, you can provide the link to your readers. Most likely, most affiliate marketers prefer to promote products that they have experience with.
Creating compelling affiliate marketing campaigns is all about providing engaging content that will pique readers' interest and generate conversions. But, how can you ensure that your affiliate products are of top quality to draw in new visitors?
Affiliate marketing campaigns can be easily managed through an affiliate marketing platform, which is built specifically to enable affiliates and affiliates managers to track, promote, and monetize their campaigns. It makes the process of running a campaign easy and efficient.
Social media sites are already filled with affiliate links, which can be shared with potential consumers. Be it Facebook, Twitter, Instagram or Pinterest, you can use them to boost the awareness of your affiliate products.
There are methods for promoting your affiliate products: Social Media Marketing – Social Media Marketing is essential for many small businesses, especially bloggers. They can use Facebook, Twitter, Pinterest, Instagram, LinkedIn, and Tumblr to promote and sell their products, which often includes affiliate products.
Facebook in particular is a great place to promote your affiliate products: the size of your audience and the engagement with your posts will help you get the most visibility for the lowest prices. Account management services – With an account management service, you'll be able to manage the process of finding, reviewing, and launching new affiliate products. A good account management service will automatically send affiliates to buy the products you're promoting.
The Best Type Of Business For Affiliate Marketing
Affiliate marketing is becoming more popular than ever before, and for good reason: it's one of the most cost-effective ways to boost your audience, earn some extra cash, and build a brand. Who are the best affiliates? This is a good question! There are a lot of top affiliates, and you'll find all kinds of different affiliate marketers selling very different products.
One of the best businesses and products to sell in affiliate marketing is the Automotive Online Business. Every day, millions of online car shoppers search for dealers, showrooms, and used car lots in their area so they can buy or lease a new or used car. Most of them use an online service to do this, but you can get in on the action and build a car buying and selling business to make money.
A blog has become an essential part of many small businesses, especially now that there are so many ways to connect with prospective buyers. For example, a baker can reach out to his loyal customers on Facebook and ask for their cookies before starting to offer them on his website.
You can't beat a link that can grab a visitor and take them directly to a merchant's site. An affiliate program can turn a passive visitor into a potential customer. One of the easiest ways to run a profitable affiliate program is through affiliate networks. It's very easy for people to sign up and make an account.
Affiliate marketing is great for small businesses and small-time bloggers because it allows for a fairly good profit margin. With a single ad on a site, the affiliate earns 20% of the sales generated. On the other hand, a blog with a large and engaged following can earn a higher percentage from ads on the site.
Viget is an eCommerce site that's worth checking out. It's an affiliate marketing program. It offers affiliate links to over 100 sellers on Viget MarketPlace. You'll earn money by promoting a vendor's products on your own blog or website.
Conclusion
There are so many affiliate marketing opportunities that it's actually too difficult to include all of them. If you like all the categories discussed here, then you might want to investigate a few more. There are more specialized categories to look at as well. Each affiliate marketing opportunity is targeted to a specific audience, so it pays to explore a few options before committing.
While blogging can offer many creative and personal benefits to the online entrepreneur, it is not all rainbows and unicorns. It's a competitive and incredibly cutthroat business and no one can stay afloat in it for long. By utilizing as many different marketing channels as possible, you will be able to create a sustainable business that is going in a completely different direction.
I trust you enjoyed this article about What Are The Best Affiliate Products To Sell. Would you please stay tuned for more articles to come? Take care!
JeannetteZ
Want to Learn How to Build Your Own Home-Based Online Business & Start Making Money Online From Your Comfortable Couch?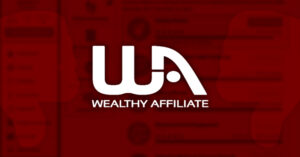 Your Opinion Is Important To Me
Thoughts? Ideas? Questions? I would love to hear from you. Would you please leave me your questions, experiences, remarks, and suggestions about What Are The Best Affiliate Products To Sell in the comments below? You can also contact me by email at Jeannette@WorkFromAnywhereInTheWorld.com.
You may also enjoy the following articles:
Possible Earnings In Affiliate Marketing
How To Find A Profitable Niche In Affiliate Marketing
Best Affiliate Micro-Niche Ideas
How To Get Started With Affiliate Marketing
Proven Ways To Earn Money From Home
An Honest Wealthy Affiliate Review