11 Best Careers For Working From Home
11 Best Careers For Working From Home
The idea of working from home is an appealing one. You don't have to commute, you can set your own schedule, and you're the boss (so long as you're good at following through). But how do you know which careers are best for remote work? And what does it take to actually succeed when working from home?
We've explored some great careers that are perfect for remote workers in this blog post. From SEO expert to freelance writer, we've covered over 10 different careers with tips on how to make them work with a home-based office. With these success stories, there's no reason why anyone should be stuck in a cubicle all day.
Working from home is a popular career choice. It can be earlier, more flexible, and even offer better work-life balance. However, there are also lots of misconceptions about working from home that can make it seem like an unattractive option. The truth is that not all jobs are suited to working from home. If you want to know if your career is one of them, keep reading!
Working in the IT industry has become easier for many people in recent years thanks to the proliferation of remote-access technologies. The internet has helped bring together companies and workers who may be physically distant but who still need to collaborate with each other on projects. So what IT-related careers are good for working remotely? You'll find out here!
Working from home sounds like a dream come true for many of us. But what jobs can you actually do from home? What are the best careers for working from home? It sounds like a no-brainer, but there are actually some jobs that don't work well at all if you're trying to live and work at the same time.
What Is A Home Office?
A home office is a workspace inside your house. It's usually a room or a section of a room that you designate as your workplace. You may have a desk, computer, and other work tools in this space. Many people with home offices feel more productive when they work from home because they're removed from distractions like colleagues and traffic. Why is working from home becoming popular?
Working from home has become popular for many reasons. Some people choose to work from their homes to avoid the commute or to save money on childcare. Other people are looking for more flexibility in their work schedules because of family responsibilities or personal needs.
For some people, having an at-home office can help them maintain their privacy while keeping up with professional standards. The idea of working remotely has also gained popularity in recent years due to our increased reliance on technology.
Working from home is becoming more and more popular. Not only does it save you time, but it also saves you money on gas. The internet has made the world our office and we are the ones who need to make sure that our businesses can survive in this digital age. With so many different careers available to work from home, it's important for people to know which ones are best suited for them.
Even before COVID-19, working from home was becoming increasingly common. In 2018, 3.6% of U.S. workers worked remotely half time or more, and remote work as a whole had grown more than 159% since 2005. During the pandemic, though, a whopping 51% of employed Americans transitioned to working from home. And now, more people are working remotely than ever before.
Despite the growth of remote work, the coronavirus has taken a considerable toll on the job market. With millions of Americans unemployed and the future of unemployment benefits uncertain, many out-of-work job seekers are looking for remote jobs that can weather the storm during challenging times. While a large variety of remote jobs exist in practically any career field imaginable, some jobs and industries are more common for remote work than others.
The Benefits Of Remote Work
With remote work comes some great benefits. Remote work opens up opportunities for employees to be more creative and create a better work-life balance. This means that employees are more likely to stay at the company longer than in an office setting and take on more responsibility. Companies also have the option of hiring talent from all over the world.
This is great for people who want to travel and learn about new cultures, but it's also a perk for individuals who want to live in one country but still move around for work. Lastly, working remotely can help reduce the stress of commuting, saving time and money. And with reduced traffic congestion, there's less chance of getting stuck in rush hour traffic.
It's no secret that remote work is becoming more and more popular. Companies of all sizes are increasingly turning to remote workers in order to cut costs and increase efficiency. And with the growing popularity of freelance work, it's easy for companies to find and hire remote workers.
Remote work has a lot of benefits: It offers flexibility, lower overhead, and an opportunity to make more money. But perhaps the most important benefit? Remote work allows you to be your own boss in many cases. This means that you have complete control over when, where, and how you want to work. This freedom can give you a lot of satisfaction, but it can also provide a lot of stress — but either way, it's worth it.
The Drawbacks Of Remote Work
There are some drawbacks to remote work, but the upside is that it's more flexible and allows you to manage your time better. But, working from home can be challenging: You're dealing with a different set of responsibilities and have to rely on yourself.
You also have to deal with distractions like other people in the house or kids who are up and about. The key is to figure out what works best for you. If you need a workspace that's private, working from home can be challenging. But if you're looking for a dedicated time each day, working remotely can be rewarding.
Of course, not every job is suited for remote work. There are some issues that you'll have to deal with when working from home. First, you might find that your performance suffers without the presence of your coworkers or supervisors. The lack of accountability might make it difficult to stay on task and make deadlines. This can be a serious problem if you're in the field of engineering because you depend on others to check your work before moving forward.
Another possible drawback is the lack of socialization with colleagues. Many people find themselves feeling isolated as they spend long hours in their homes away from other people and hobbies they enjoy doing. And lastly, there's always the risk of being disconnected from your co-workers when something stressful comes up at work that needs immediate attention—like an emergency situation or deadline. If this happens, you may not be able to share important information about what's going on or ask for help immediately.
11 Best Careers For Working From Home
There are so many jobs that can be done online. But finding the right one is a process. Working from home allows you to do what you love and have more control over your schedule. The best careers for remote work vary depending on your skillset, personality, and lifestyle. It's important to consider how much time you want to dedicate to freelancing, as well as how much flexibility you need in scheduling your day.
Here are some of the best routes to take when working from home:
SEO Expert
Freelance Writer
Content Specialist
Project Manager
Graphic Designer/Artist
Data Analyst
Web Developer
Working from home can be a good thing for your business. In fact, 35 percent of flexible workers say they feel more productive when working remotely. But how do you know which careers are best for remote work? The answer is up to you. From digital marketing to freelance writing, there are many careers that will suit the home-based office lifestyle and make it worth your while.
1. SEO Expert
Beginning a career in SEO isn't as easy or glamorous as it sounds. There's a lot of grunt work involved, but the payoff can be huge, especially for those who are able to dominate their niche. SEO experts have to know how search engines consume content.
They also need to be skilled at writing compelling, keyword-rich content that's optimized for social media and search engines. As you might expect, there's a lot of competition in this field. But with the right tools and some hard work, you can make tremendous strides in your career and set yourself up for success.
There are many opportunities for SEO experts to work from home. However, the career may not be for those who don't have a background in SEO and digital marketing. A great place to start is by taking a course on SEO, such as Lynda.com's Introduction to Search Engine Optimization.
This course will teach you about how search engines work and how you can use that information to improve your online presence. From there, you'll be able to decide if this type of work is right for you.  If SEO is right for you, there are a variety of ways you can earn money with it:
Work as an affiliate marketer
Work with clients via freelance
Run your own website or blog
Work on the side with other businesses
Work contractually
Build something on your own time
Find another company that needs help
2. Freelance Writer
Working from home can be great for those who have a passion for their work. One of the best careers for remote workers is being a freelance writer, where you get to set your own hours and are paid for your work. You could also become a digital nomad, writing online on topics such as SEO or travel blogging. By building up your expertise in your field, you'll be able to create content that's relevant and interesting to your audience, which will make you more highly sought after and increase your chances of landing lucrative freelance contracts.
One of the most important aspects of this career is finding a topic that's right for you. You need to be passionate about what you write about because it will show through in your content. There are many different types of jobs available when it comes to freelancing as well; if one doesn't suit you, try another. And don't forget to give yourself time between contracts – it's easy to get burned out when working from home all the time.
You probably know the old saying "write what you know." It's true that you'll have more success as a freelancer if your skills and knowledge are related to the work you're doing. On top of that, it's important to be able to gain the trust of your clients. This is where writing comes in. If you're interested in pursuing a career as a freelance writer, it's important to understand how content creation works. A great way to start would be to learn about the different types of writing and take note of which one is best suited for you.
3. Content Specialist
Content specialists conduct research on content and consumer trends, establish content strategy, and create content for a wide range of enterprises in print and digital media. They collaborate closely with the design and marketing teams to ensure that the content is consistent and compelling across all platforms.
4. Project Manager
Project managers are in charge of planning and managing projects in order to ensure that they are completed on time and on budget. Project managers organize and allocate project resources, create budgets, track progress, and keep stakeholders updated throughout the process. All of this takes place within the framework of a company's goals and vision. Project managers are required for a wide range of initiatives, including construction, information technology, human resources, and marketing.
Project managers often require a Bachelor's degree in computer science or business, as well as several years of experience in a related field with growing responsibilities. A Project Management Professional (PMP) certification is sought by many project managers.
5. Graphic Designer/Artist
Graphic designers/artists create graphics for publications, labels, advertising, and signage, among other mediums. The following are examples of typical activities:
Working with clients, briefing and advising them on design style, format, print production, and timeframes liaising with clients to determine their requirements and budget managing client proposals from typesetting through to design, print, and production working with clients, briefing and advising them on design style, format, print production, and timescales
Deciding the size and arrangement of copy and illustrative material, as well as font style and size for product illustrations, company logos, and websites producing concepts, graphics, and layouts for product illustrations, company logos, and websites
Preparing initial drafts of content based on an agreed brief evaluating final layouts and suggesting changes as needed communicating with external printers on a regular basis to ensure deadlines are fulfilled and material is printed to the highest quality
6. Data Analyst
A data analyst gathers and organizes information about sales figures, market research, logistics, linguistics, and other behaviors. They contribute technical skills to guarantee that the data is of high quality and accuracy, then analyze, create, and present it in ways that assist people, businesses, and organizations in making better decisions.
7. Web Developer
Websites are designed and built by web developers. They are usually in charge of the site's look as well as technical concerns such as site performance and the amount of traffic it can handle. Website content that involves technical elements can also be created by web developers.
8. Virtual Assistant
Virtual assistants are a perfect career for remote workers. They're great for those who want to work for themselves, but don't have the time or skills to manage the entire process on their own. In order to land a virtual assistant position, it's important to make sure you have all of your ducks in a row. This includes having an impressive resume and cover letter, as well as having everything set up so that you have a clear understanding of what you're doing as an assistant and what your responsibilities will be.
There are plenty of benefits to working as an assistant because you can work remotely and still be compensated fairly. What's more is that these assistants typically work in different time zones, which creates fewer scheduling conflicts. And when they do make it into the office, they'll enjoy the perks of working from home.
Virtual assistants are the backbone of any company's marketing team. If you want to hire a virtual assistant, you can find them on Upwork or other platforms. And if working from home isn't for you, you might want to consider becoming a virtual assistant.
Are You Tired Of Scams?
9. Online Tutor
If you're a busy, time-strapped entrepreneur or working professional and have found yourself struggling to balance work and home life, you might be interested in the idea of becoming an online tutor. Online tutors are able to provide one-on-one tutorials for students, who can then take advantage of their expertise at a convenient time. As an online tutor, it's easy to balance your personal life while still maintaining your professional obligations.
To get started as an online tutor, all you need is some free time and an internet connection. Just create a profile on sites like TutorVista or Fiverr and start offering your tutoring services. You'll be able to make money teaching students in major cities around the world, which means you'll never have to worry about going without work if you're having a bad day at home.
If you're looking for a career that will allow you to work from home, consider becoming an online tutor. This career is perfect for students who are homesick and want to study remotely. It also gives you the opportunity to help others who have trouble with their coursework or homework.
Additionally, this career provides flexibility. You can choose when to work, where to work and what hours of the day you'll be working. You could even take on contract work if you need extra cash. As an online tutor, it's your job to provide your students with the best learning experience possible, which means building a rapport with your student and staying organized. It's also important that you teach in a manner that is accessible for all learners as well as providing them with feedback on their progress so they can develop strategies of their own.
10. Medical Transcriptionist
The future of healthcare is online and mobile. And with that change, the demand for medical transcriptionists has risen as well. With these changes comes an increased need for physicians to be able to communicate effectively with their patients. A medical transcriptionist's work is crucial because it allows doctors to communicate effectively with patients who don't speak English natively or are unable to translate medical terminology themselves.
This role also provides extra support for physicians by translating and transcribing patient notes during appointments, consultations, and surgeries. As a medical transcriptionist, you'll be able to provide this essential service without ever leaving your home office.
Attending a doctor's appointment can be a big hassle, especially if you need to take a leave of absence from work. For example, it's not easy to find childcare for sick children when you're away from the office. However, with a career as a medical transcriptionist, you can stay home and still help patients receive the care they need. This allows you to avoid long lines and wait times at doctors' offices while also taking charge of your health care needs.
11. Social Media Manager
There are a lot of benefits to working from home. You get to set your own hours, you're not limited by commute times, and you can be the boss (so long as you're good at following through). But how do you know which careers are best for remote work? And what does it take to actually succeed when working from home?
We've explored some great careers that are perfect for remote workers in this blog post. From SEO expert to freelance writer, we've covered over 10 different careers with tips on how to make them work with a home-based office. With these success stories, there's no reason why anyone should be stuck in a cubicle all day.
The idea of being able to manage your own social media marketing is appealing to many job seekers. Social media can be a powerful tool in your marketing strategy, so it's worth investing time and effort into. But it may not be for everyone. Successful social media managers should have the following traits:
A love for social media
Knowledge about trending topics
An understanding of how different platforms work and how they are connected
An ability to think creatively
Knowledge about the markets you're targeting
Conclusion
If you're interested in working from home, you've got a lot of great options. With these careers, you'll be able to find the perfect match for your lifestyle and work from the comfort of your own home. The idea of working from home is an appealing one. Working from home lets you set your own schedule, be with family and friends, and enjoy more freedom than if you were at a traditional job.
Every single day, more and more people around the world are starting up businesses from their homes. There is an ever-increasing number of options out there for entrepreneurs looking to start their ventures from anywhere they want. The key is knowing what kind of business will be best for your lifestyle.
If you're good at understanding the nuances of search engine optimization (SEO), this might be the career for you. To succeed in this industry, you'll need to know how to write compelling and informative content and use effective keywords. You will also need to understand what search engines like Google want on every page of your website and how to implement it. With these skills, an SEO expert is able to create effective marketing strategies that attract customers with the best online content possible.
If writing is your passion, freelance writing could be an ideal remote job for you. Because there's no office space required, many freelancers work from home and find success working remotely from their laptops or smartphones. Some freelance writers even say they prefer working remotely because they don't have coworkers to deal with or office politics that can get old after a while. If word-smithing is your thing, this career might be right up your alley.
I trust you enjoyed this article about the 11 Best Careers For Working From Home. Would you please stay tuned for more articles to come? Take care!
JeannetteZ
Want to Learn How to Build Your Own Home-Based Online Business & Start Making Money Online From Your Comfortable Couch?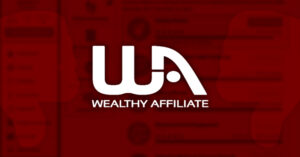 Your Opinion Is Important To Me
Thoughts? Ideas? Questions? I would love to hear from you. Please leave me your questions, experiences, remarks, and suggestions about the 11 Best Careers For Working From Home in the comments below. You can also contact me by email at Jeannette@WorkFromAnywhereInTheWorld.com.
You may also enjoy the following articles:
Best Printers For Working From Home
5 Best Monitors For Working From Home
8 Best Microphones For Working From Home
Advantages And Disadvantages Of Working From Home
11 Top Reasons To Work From Home
Are Work From Home Jobs Legitimate?