Best Brokers To Sell Your eCommerce Business
Best Brokers To Sell Your eCommerce Business
Digital Exits
In essence, Digital Exits offers two types of services: pure brokerage, which entails finding the best buyer for your firm at your request. The second is its exclusive exit preparation program, a six- to twelve-month process in which they counsel and support you in preparing your firm for sale in areas such as improving profitability, removing you as the owner, and locating strategic buyers to present your business to.
Pricing
Digital Exits charges a ten percent fee on the entire contract value of your online company. Therefore, if you sell your company for $200,000, they will retain $20,000.
Quiet Light Brokerage
If history in the field is any indicator, it's fair to assume that Quiet Light Brokerage has established a solid reputation. Quiet Light is proud of its staff of consultants, each of whom has direct knowledge of purchasing, selling, and launching an internet company; some are even former customers.
Empire Flippers
Empire Flippers offers companies in all price ranges, whether they are worth five or seven figures. Ultimately, the value of an opportunity is not decided by its price tag. In addition, the organization takes the time to sit down with every seller and do a thorough interview (virtually or otherwise) in order to really understand their business's narrative and identify the best technique for selling it to buyers. It is also important to note that if you are a buyer, you will be required to make a financial commitment before you can browse the ads.
Pricing
Empire Flippers does not charge a listing fee but does charge a commission, the proportion of which depends on the selling price of your company. Utilize the commission calculator to determine the precise amount you will pay them.
FE International
As the leading worldwide adviser in SaaS, e-commerce, and content M&A, FE International takes a pragmatic and data-driven strategy. Using real-time measurements and in-depth research analysis, the organization aims to give each customer an exit plan that ensures the highest possible selling price. With security in mind, FE International has a vast network of verified investors to ensure that only the appropriate parties may read your business's previously collected information.
Pricing
FE International, like the majority of brokerage firms on our list, charges a flat fee rate. Using an escrow service for a transaction incurs an additional fee. Fill out this contact form for further details.
Website Closers
This organization offers companies depending on one of two variables: size, which may range from under $5 million to over $200 million, or industry, which includes eCommerce, Amazon, web development, and software development.
Regardless, Website Closers considers each firm for sale as an individual and distinct instance. Consequently, each client is allocated a deal mediator who will help you in designing the optimal exit plan based on the objectives of your business and yourself.
Pricing
Website Closers does not publish its payment terms and commission rates; however, you may book a consultation and learn more about the company's services by visiting this page.
Flippa
Even though this is technically a marketplace and not a broker, it is still a great location to sell a company. With a Flippa profile, the platform's worldwide pool of purchasers may see your company and locate your listing based on their interests.
When matching with prospective buyers, you decide who may bid and connect directly with them. Additionally, Flippa offers a negotiating feature and escrow service. Any information on the ad must be verified to ensure the safety of both the vendor and any prospective purchasers.
Pricing
Flippa offers a variety of services, beginning at $29 for a basic listing. There is also a VIP Program for enterprises above $2 million in value. Additionally, it is important to note that Flippa charges a success fee that is computed as a percentage of your final selling price. Examine the whole menu of possibilities.
BizBuySell
The website takes pride in having the biggest network of businesses for sale. A listing here appears not just on the BizBuySell website, but also on partner websites like BizQuest and LoopNet, as well as local media partners.
Basic listings are $59.95/month, Showcase listings are $79.95/month, and Diamond listings are $129.95/month for a 6-month period. The more the listing's visibility and attributes, the greater the buyer interest they generate. There are additional 3-month durations available at a higher monthly charge.
FBA Aggregators
Companies of this sort, often known as acquirers, consolidators, and rollups, have a somewhat controversial reputation. However, they are a viable choice if you want to sell your firm immediately. Among the most notable in the United States are Thrasio, Perch, and Unybrands.
If you want additional alternatives, we have a full list of aggregators available. There are also cautionary stories about how certain aggregators seek to defraud vendors, so be wary of any dirty techniques they may attempt to use.
Pricing
It actually varies. Nonetheless, the following snippet from an article on PickFu's website may be useful: Fortia Group surveyed Amazon aggregators in 2021, and 47 percent reported paying between $2 and $5 million on average for a single brand.
Frequently Asked Questions About Business Brokers
What is an enterprise broker?
A business broker is an intermediary, either a person or a firm, who facilitates transactions between a buyer and a seller. He or she is a qualified professional responsible for assessing prospective purchasers for a client, conducting negotiations, and concluding agreements effectively.
Why is a business broker necessary?
Although employing a business broker is optional, it will save you a great deal of time. A company broker eliminates unsuitable purchasers and locates good ones. You have invested time, money, blood, and sweat into the company you are selling, therefore you want it to go to the right buyers at the appropriate price.
How much does an average business broker cost?
Fees are often commission-based and range between 10 and 15 percent of the selling price. You should also account for other expenses, such as listing and success fees.
In addition, it is essential to be aware that certain brokerages attempt to charge a commission on your inventory, which should not be included in your costs. Fortunately, you can bargain this away. If not, contact a broker who will do it for free.
How long does the sales process typically take?
It depends. If everything goes well, a transaction may be concluded in as little as four to six weeks. In certain instances, it may take up to six months. There is no hard-and-fast timeline for selling due to a number of variables, such as the sort of purchasers you attract and the parameters they demand.
How can you locate the best one?
Clearly, there are other brokers available than those on this list. While research is the obvious first step, personal stories from individuals you know and trust are invaluable. Explore your relationships and inquire about them.
This Is A Done Deal
A crucial milestone for every entrepreneur is selling a firm, particularly if it is their first. While finding a buyer on your own is always a possibility, if you want the process to be streamlined and accelerated, you might also consider hiring a broker.
Are you preparing to sell your internet company? You're not alone. In reality, there are several other entrepreneurs in your position right now. The dynamic nature of the internet business environment makes selling a very rewarding choice. When you observe internet enterprises selling for millions of dollars, you want to participate.
You are a successful business owner, so selling your firm on your own may seem like a simple method to gain money. However, many find it challenging to sell their internet enterprises on their own and must often rely on website business brokers that specialize in similar sectors.
Are You Tired Of Scams?
Even the most fortunate business owners lack the necessary network to sell their company at the highest possible price. This is the greatest reason to hire a broker to assist you in selling your company. Numerous brokers have decades of experience, and almost all of them have a broad network of wealthy purchasers.
You do not need to be one of the Fortune 500 to benefit from a collaboration with a brokerage. Some brokerages focus on the requirements of small companies and can advise people with less expertise through the sale and transition process.
Regardless of the size of your company, hiring the aid of a skilled broker guarantees that you will get the highest possible price for something you have spent your blood, sweat, and tears into creating. Selling it on your own is a definite way to lose money.
The most significant advantages of website brokers are their commercial acumen and expertise. They understand industry trends and company value, and they will use their extensive network of business contacts to introduce your eCommerce firm to prospective buyers.
Trust your broker's advice, and you will be richly rewarded. Follow your own path at the risk of being abandoned. You worked hard to establish your company from the ground up, so don't throw it all away by accepting a lower worth than you deserve.
1. Website Properties
Website Properties is a renowned online company broker with more than two decades of expertise and millions of dollars in transactions. Their staff of seasoned brokers is well-versed in the intricacies of the market, and they give their customers all the resources essential for a successful sale and transfer.
Their dedication to professionalism is unparalleled, and you can always rely on their brokers to represent you and your company in the most effective manner.
They work diligently to create trust with all of their customers, ensuring that you always feel confident in the selling of your internet company. They will identify buyers willing to pay top cash for your internet company and will guide you throughout the whole process.
2. Empire Flippers
Empire Flippers is a market leader in the eCommerce industry, with over $100 million in online company sales. They have been an Inc 5000 firm for four consecutive years, demonstrating their success and dedication to their clientele. After gaining experience marketing their own firms, they are prepared to impart their knowledge to company owners such as yourself.
Their worldwide buyer network assures that you will have choices when selling your firm, and their openness and down-to-earth business culture instill trust in all of their customers. Even their podcast contains sell-side clients, providing them with a forum to tell their tales.
3. Peterson Acquisitions
Chad Petersen, the renowned leader of Peterson Acquisitions, is an industry giant. This broker and influencer maintain a substantial internet following, giving you access to his vast buyer network. The team's recurrent success in the SaaS and eCommerce sectors demonstrates that they are in touch with the digital world. They have also expanded into brick-and-mortar enterprises, so they are also an excellent choice for more conventional firms.
4. Quiet Light Brokerage
Quiet Light is regarded as one of the most successful online company brokers in this industry, having brokered deals totalling over $100,000,000 and selling over 500 websites. This kind of accomplishment speaks for itself. Another group that began by selling their own businesses has over 25 years of expertise in the industry and is eager to put it to work for you. They connect with your entrepreneurial spirit in ways that other brokerages cannot.
5. FE International
In little more than a decade, FE International has become a market leader. With a concentration on SaaS, eCommerce, and content production enterprises, they have facilitated the sale of over 800 businesses.
Their worldwide network is what makes them such formidable power. They operate offices on three continents, so they have access to a network of worldwide investors, each of whom has undergone extensive due diligence to assure their sustainability.
If you choose to sell with FE International, you won't have to worry about unqualified buyers or lowball bids. They tout hundreds of millions of dollars in total sales and a success record of 94.1 percent, so you're almost sure to get an intriguing offer if you do business with them.
6. Website Closers
This corporation uses its expertise in the technology sector to gain a competitive edge. They mostly work with technology and internet enterprises, so finding buyers for your online company is well within their expertise.
However, the different professional backgrounds of its brokers provide them with the flexibility to expand into less conventional internet enterprises, such as SEO services, flash sale websites and drop shippers. With over a billion dollars in total sales, it is evident that they have the expertise, experience, and contacts to find you a profitable transaction.
7. We Sell Your Site
This organization is a team of serial entrepreneurs that know what it's like to be in the trenches. They were once in your position, attempting to sell their own web enterprises. They've created websites and companies from the bottom up, and they'll use their expertise to identify genuine purchasers for your internet company.
They will help you through a transfer free of tension since they know all the trade secrets. Those who are apprehensive to utilize a broker might investigate We Sell Your Site.
They handle their business contacts with unrivalled sensitivity and appreciate the effort you've put into creating your company. Since 2004, they have generated more than $100,000,000 in internet sales and work diligently to create a trustworthy business connection.
8. Acquisitions Direct
Acquisitions Direct, one of the most successful internet brokerages, has been in business since 2002. They specialize in eCommerce and SaaS, making them a great choice if you're trying to sell a firm in those industries.
Numerous of their brokers have sold their own internet companies, and their understanding of the market and how to handle this transitional phase is helpful to you.
Several of this company's properties have sold for as much as $20 million, earning them a reputation for making large transactions. They prefer to prioritize bigger customers, thus they will likely be more interested in larger businesses.
9. Raincatcher
Small business owners might choose Raincatcher, a company that specializes in the transformation and sale of small and medium-sized internet enterprises. Raincatcher is well-known for negotiating the greatest discounts for small internet companies.
They will collaborate with you to revamp your firm, prepare it for sale, and make it appealing to their huge list of potential purchasers. They believe in the American Dream and that entrepreneurs such as yourself are the backbone of a thriving and expanding economy.
Their appraisal tools and tour maps keep you informed, so you know you're receiving the best possible value. They even give free company evaluations to new customers.
10. Business Exits
Business Exits targets customers with between $2 million and $20 million in annual sales and claims an astounding 96 percent closing rate. If you are in their area, they are the best brokerage for maximizing the selling price of your company.
Their huge customer base encompasses the whole United States, so you are certain to discover interested parties. When the time comes to sell, they will take you through the transfer process step by step so that you are never out of the loop.
Conclusion
I trust you enjoyed this article about the Best Brokers To Sell Your eCommerce Business. Would you please stay tuned for more articles to come? Take care!
JeannetteZ
Want to Learn How to Build Your Own Home-Based Online Business & Start Making Money Online From Your Comfortable Couch?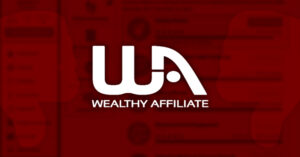 Your Opinion Is Important To Me
Thoughts? Ideas? Questions? I would love to hear from you. Please leave me your questions, experiences, remarks, and suggestions about the Best Brokers To Sell Your eCommerce Business in the comments below. You can also contact me by email at Jeannette@WorkFromAnywhereInTheWorld.com.
Disclosure
This post may contain affiliate links. I earn from qualifying purchases as an Amazon Associate and other affiliate programs. Read my full affiliate disclosure.
You may also enjoy the following articles:
Wealthy Affiliate Review – Scam or Legit? The Truth Exposed
How To Become A Leader In Your Niche
Top Catchy Blog Post Title Ideas
Best Twitter Tips For Beginners
How To Choose A WordPress Theme