What Is A Dream Job And How To Find One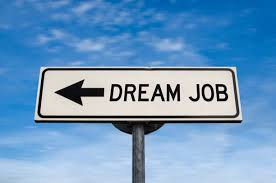 What Is A Dream Job And How To Find One?
Do you remember being 18 and worrying that you didn't have an answer (or even an idea) when people asked you what you were going to do for your first job, let alone an ideal career? That's totally normal — most of us don't just decide on a dream career right out of high school or settle on a field in college and stick with it for life.
So how do you find your dream job when you don't know what you want to do? The TL;DR is that you look at your strengths, think about who you are, talk to people, educate yourself, consider your needs, and do what makes you happy at the end of the day.
According to a recent survey by Gallup, 60% of millennials alone are looking to switch jobs(opens in a new tab). So, it's not unusual at all to be thinking "I don't know what career I want" or even "I need a career change but don't know what to do."
Knowing that career change is possible (and probably even inevitable) is one thing. But, when you're ready for a change, how do you know what profession or career path is right for you? It's so easy to become complacent in a job or career you're not really happy with and miss out on a dream job without even realizing it. So, how can you keep from getting stuck in a career dead-end? And, with all the opportunities out there, how can you know what long-term career path is right for you?
A dream job is an individual's ideal professional occupation or position. Everyone has different jobs depending on their personal preferences and goals. Several factors influence someone's choice in their dream job, including salary, hours and daily responsibilities.
For some, a dream job allows them to work from home or travel abroad. Others may search for a position where they can serve their community or improve society. When choosing a dream job, most people are looking for an occupation that challenges them and that they enjoy.
The majority of professionals do not find their dream job right away. Most people have to spend some time working in other positions to gain the experience and knowledge they need to pursue their dream job. For example, a law student who dreams of becoming a Supreme Court justice has to spend several years working with a law firm to obtain the practical legal experience they need to succeed at the federal level, and even then, there are only nine positions that rarely become available.
Pursuing your ideal position often means making a career change, so finding your dream job requires consideration, planning and patience. Before you commit to making a career change, consider making a list of your career objectives and what you are hoping to get from your dream job.
Setting short- and long-term goals will help you stay focused and motivated during your job search. Finding the perfect position can take weeks or months, so you should be prepared to dedicate an adequate amount of time to applying for jobs and interviewing.
The first and most important aspect of getting anything you want is knowing what you want. If you don't really know what your dream job is, you will never find it. Many literal dreams are chaotic splices of our lives. Things that we partially understand and things that we want to know more about because they excite us to show up as manifestations in our dreams. To get the job of your dreams you need to sort through the clutter and focus on realistic goals.
What Is A Dream Job?
Simply put, a dream job is a profession that fulfills your goals and satisfies your soul. Why do people go after their dream jobs? A dream job can be rewarding, financially fulfilling and unique. For many, this ideal job provides a positive outlook and a feeling of accomplishment.
For some individuals, their dream jobs allow them to give back to the community or to benefit society at large. Another reason is that a dream job allows them to test themselves and improve their skills. Some work environments are too competitive, so a dream job allows you to improve your life experience. Do not rule out your own job until you've applied for your dream job. Know your worth and make a list of your strengths, weaknesses, skills, and passions.
To pursue a dream job, you must first be clear about your goals and aspirations. What do you want to achieve as a person? What are your objectives and dreams? When you know what you want, the question is how to achieve it? For example, people who want to be entrepreneurs need to build a team.
One team member might be the entrepreneur who plans the business strategy and has the vision to see it succeed. This person needs a second person who will co-produce the products and create a marketing plan. This person might work with another team member to get the products to market. The idea is to reach out to the market and establish a relationship with customers and suppliers.
Your dream job can be a career or a lifestyle choice. You can find a dream job in any field or position, regardless of your age or what type of work you do. You can find a job that is what you want to do for the rest of your life. However, it will be challenging and may require a lot of skill and dedication.
Some people look for a job that pays less and/or is part-time. Others look for a career that offers more than just a paycheck. Some dream jobs are completely unrelated to the position you are in today.
Reach Out To Established Professionals
One of the best ways to get a better sense of what your dream job entails is by talking to experts in the field. Established professionals are often happy to talk with young professionals and help guide them towards their ideal career path. While there is no one-size-fits-all approach to finding a dream job, there are several key areas to consider. In addition to working with a professional career coach, many young professionals find help online.
Hiring someone who you admire or respect is a great way to build a relationship and network. This type of networking will help you find new opportunities in your field, whether or not you actually need them. If you are qualified, you can try reaching out to friends, colleagues, former colleagues or clients to see if you can help them with a project.
If you are a student or are working in a new field, connecting with someone who has been in your field for a while may help you to develop your skills and talents. Building relationships is a key factor in finding a dream job, but you should also be looking for individuals who are willing to share their experiences and skills with you.
Choose Specific Titles To Pursue
Many job seekers shy away from pursuing the ideal job title. While a job title may be vague and undefined, it still implies the job is considered a valuable position with significant responsibility. Individuals should take care not to base their dream job on the title alone.
Instead, take the time to think about what skills or experience they possess. For example, an accountant may choose to pursue the title "financial analyst" rather than, "accountant." While this may sound like a dream job for some, others may feel it is beneath them. It is important to pick a dream job that allows you to achieve your goals. Dream jobs don't come to people easily. Finding a job that is flexible enough for a career switch is a good idea.
You can get quite a few job titles under your belt, but you don't want to confuse job titles with actual work responsibilities. If you aren't a detailed, well-prepared and well-versed candidate, you're wasting time and money on application fees and other hiring processes. Instead of focusing on titles, focus on where you want to be in five years, and what role you will play in achieving your professional objectives.
Consider Continuing Your Education
Educational achievements and experiences play a major role in determining your dream job. Your passion for a certain field may influence your choice in a dream job. Even a course or two can be very beneficial in improving your professional knowledge. Pursuing higher education will not only help you gain an extra qualification but will help you develop valuable skills as well. This, in turn, could help you get a dream job.
Other than your degree and professional qualifications, you may consider your skills as well. If you are competent in an area, then it is possible that you will land a dream job. Make sure that your skills do not just stay at the workplace, however. Consider them while you are writing your CV and application.
Many students and recent graduates are in a financial bind because they either do not have enough savings or are on their parents' limited budget. There are many ways to pay for higher education and build your skills without loans. These options may include taking classes online, obtaining certification or enrolling in a technical course.
Since you're already in school, it's always a good idea to save up and look for student jobs. If you're not sure of your skillset, try applying for a job you might be interested in while you're in school. You can start by sending in an application for a couple of shifts a week and then see if you can earn enough money to start your own business or continue your studies.
Research Certifications Or Licenses
There are hundreds of certification programs and licenses to choose from. Online resources can help you determine if a particular industry requires a license or certification to work there. Research licensing requirements for the specific industry, the specific role and the qualifications of the employer before applying for the job.
If you need to obtain a license, consider starting at the state level, which is typically more lenient than the federal level. A dream job is typically the result of professional contacts, either current employees or candidates, who recommend you for the position. Always use social media to update your network of connections and potential opportunities.
Many professional licenses are needed in order to obtain a dream job. If you want to become a lawyer, a registered nurse, a mechanic, or a pharmacist, you will need to become licensed. You can find these licenses through the licensing board that oversees each state. You need to spend some time preparing yourself before you start job hunting.
This step is essential, especially if you're unemployed. You need to understand what your skills are, how to market yourself, and the right networking techniques. An interview can be nerve-wracking, especially when you don't know what to expect. Practice in front of a mirror, practice what to say and prepare a few questions for your interviewer.
Are You Tired Of Scams?
Search For Job Openings
First, you need to identify what type of job you want to pursue. Then, create a career search strategy to discover relevant job openings. There are many online sources that can help you find opportunities. Recruiters are looking for job seekers to fill open positions.
Many online job boards are owned by large companies and run by recruiters, who list available jobs that match your career criteria. For example, Monster offers job listings from over 2,000 companies and job seekers can search for jobs based on their personal preferences and skills. On LinkedIn, you can create a professional profile with details of your current or past positions and interests. When you search for jobs, you can also add information about the company and the position to your profile.
You can search for job openings on major job boards and directories such as Indeed, Career Builder, Monster and FlexJobs. Websites like LinkedIn and Glassdoor also provide job openings. Recruiters are also starting to make job listings easier to find.
This helps job seekers to look at job openings with a little bit less effort. LinkedIn allows you to filter job postings by location, function, seniority, and even employer, salary and work culture. Glassdoor allows you to see where companies rank based on the quality of life, work environment and even trust in senior leadership.
Find The Job You Want Through Confidence
As a parent, you are probably looking for a job for yourself. You may search high and low for a job that can provide your needs as a parent. This is a good strategy because if you are able to find a job that meets your needs, it's likely to be a dream job. You will feel happier and fulfilled, and your life will improve.
Before you make any job search plans, consider your skills. How would you feel if you applied for a job that required you to change from a required skill to the one you do not possess? Would you think you are capable of doing the job? If not, you should not apply for the job. You can find dream jobs on the Internet. Search for jobs by keyword, location, or category.
Believe in yourself and have the confidence that you are capable of accomplishing anything that you set your mind to. When searching for your dream job, look at the qualifications listed in the position. Consider the information that you already know, as well as the skills and experience that you need.
Create a spreadsheet of your top three jobs or positions that you are interested in applying for. Ask friends, family members and colleagues for opinions. You may also need to do some research. You can find the sites of your potential dream job on the internet. If your first choice of a dream job is no longer available, you can apply for other dream jobs that match your interests.
Be The Solution To A Problem
In times of social change and violence, many people look for work that will bring value and help their communities. The Habitat for Humanity new team is looking for passionate individuals who believe in creating homes and improving people's quality of life. By choosing a dream job in a sensitive area, Habitat for Humanity will not only be able to serve its local community, but they will also be able to make a difference in the world.
At Habitat for Humanity, we do not look for employees who need a job, but people who are looking for a way to help make a positive impact on their community. Our job candidates do not have to be working or in school, as our team is always accepting volunteers.
People are passionate about their jobs, and a dream job may offer opportunities to solve a problem for a lot of people. For example, a lawyer can help their clients navigate legal issues, such as tax policy and tax laws. People work in almost every area of the economy, and they often decide what their professional careers will look like by determining what the biggest problems are.
Unemployed people often seek jobs that will satisfy their interests, but it's important to look for a position that fits your talents and skills. Even if you don't have specific job skills or experience, you can find a place where you can get those skills.
Entrepreneurship or becoming an entrepreneur is a dream job for some. When they work for themselves, it allows them to be the solution to a problem that they feel passionate about. If you want to start a business, a dream job in your niche can help you acquire the right skills to pursue that dream. As a business owner, you can work from home or travel around the world.
Research The Company
Once you decide that you're looking for a dream job, start your search by doing a bit of research on the company you want to work for. Do a little research to find out about their culture and pay. What are their values? What do they expect from employees?
Does the company value training and developing their employees or do they provide them with few resources to develop themselves? Always ask questions. Ask them how they view their employees and how they treat their employees. Why do they hire? How do they look for employees?
This is a great way to learn more about the company. When interviewing, don't just look at the job advertisement and ask about the company's location.
After reading through the job description, check out the company's website for more information. When researching potential companies, it's always wise to talk to past and current employees to get a better idea of the work environment. Companies with transparent and honest policies are most likely to attract the best employees.
Even the smallest of details could make a huge difference in a prospective employee's decision to accept the position. Think about the job, position and company's pros and cons. Determine which positions are currently open or in need of employees. If an employer is actively seeking to hire, be sure to check their website for job postings.
Conclusion
With the help of the tips mentioned in this article, anyone can find a dream job that is perfect for them and suits their personal preferences. With a little extra effort and patience, you can achieve your goals in life and live the life you love!
It is important to ask yourself whether your current job satisfies all of your dreams, whether you are enjoying your position, and whether it allows you to fulfill all your personal and professional goals.
Whether you are planning a career change, considering a new position in your current company, or just searching for a job to help you advance your career, remember that creating a great professional life is all about making smart career decisions. Take the time to explore the options available to you. Then set goals and make the best choice for your career.
I trust you enjoyed this article on What Is A Dream Job And How To Find One. Would you please stay tuned for more articles to come? Take care!
JeannetteZ
Want to Learn How to Build Your Own Home-Based Online Business & Start Making Money Online From Your Comfortable Couch?
Try Wealthy Affiliate!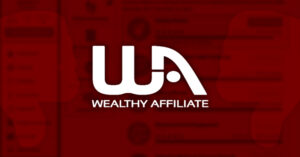 Your Opinion Is Important To Me
Thoughts? Ideas? Questions? I would love to hear from you. Please leave me your questions, experiences, remarks, and suggestions about What Is A Dream Job And How To Find One, in the comments below. You can also contact me by email at Jeannette@WorkFromAnywhereInTheWorld.com.
You may also enjoy the following articles:
Renting vs Buying A House – What You Should Choose
How To Use The Envelope Budgeting Method
Practical Ways To Make Extra Money In Retirement
The Ultimate Guide To Earn Money Online
Best Personal Finance Software
All You Should Know About Cost Budgeting