Instagram Hashtag Guide
Instagram was one of the main hubs for entertainment a few years ago. People surf on it to watch exciting videos, get information and communicate with their family and friends. However, as soon as Instagram became one of the most successful social platforms, a flood of businesses hit Instagram. It is not surprising to know there are more than 30 million businesses on Instagram.
It doesn't matter what your business is. You can find thousands or even millions of people who might be interested in your brand or business. Let me explain something here. When we say businesses, we are not necessarily talking about the classical definition of them.
An author, designer, teacher, singer, etc., can have their own business on Instagram. So, here is an essential question to think about. Why is Instagram so popular among companies or people who are trying to increase their visibility and reach? Although we cannot only count one or two simple reasons for this, the practicability of Instagram features is one of the most important ones.
An Amazing Feature For All Businesses
As we said earlier, one of the main reasons why people, especially businessmen/women, are so interested in advertising and branding on Instagram is Instagram features. For example, I am confident you know about all the significant advantages of using Instagram Live, Stories, highlights, etc.
These features make the contents of your page more appealing and exciting. Another vital Instagram feature is the hashtag. Hashtags are not exclusive to Instagram. They are so reliable that all other social platforms such as Twitter, Facebook, and YouTube regularly use them. If you have an Instagram page, it will not be survived without a professional attitude toward hashtags.
What Are We Talking About In This Article?
Here, we are trying to first understand what a hashtag is. Then, all advantages of hashtags for Instagram pages will be discussed. Then, we will walk you through the process of using suitable hashtags for your posts. Finally, you will be given lots of new tips and tricks for using hashtags more professionally.
What Are Hashtags?
What does hashtag mean? Well, have you seen the # symbol? We call this symbol a hashtag. On Instagram and some other social platforms, the # symbol is preceded by numbers, letters, or emojis. A combination of the # symbol and the following numbers and/or letters, etc., is called an Instagram hashtag. You can use them everywhere you want, including under your posts, in your Stories, captions, etc.
What Are The Most Popular Hashtags On Instagram?
Among all those millions of hashtags being posted every day, which ones are the most repetitive? If you find the answer to this question, it means you know the taste of Instagram users. The most engaging hashtag by 1.8 billion times being mentioned is #love! It seems the word love is the most cosmopolitan word on Instagram. #love is then followed by #instagood, #fashion, and #photooftheday.
They have been mentioned 1.15B, 812.7M, and 797.3M times, respectively. But, you should be careful! The most popular hashtags are not necessarily the most effective ones. So, you should avoid using them on your content just because of their popularity. If you put irrelevant hashtags on your content, even the most famous ones, you will discourage your followers as they don't have time to check irrelevant content.
What Are Hashtags Good For?
So, experts urgently suggest all Instagram must not leave out even one single post without hashtags. Do you know why it is the case? Let me give you an example to show the incredible power of hashtags. Imagine that you are a hotel owner in Italy. You have built five luxurious hotels near Venice but don't get visitors as frequent as you want.
You are a bit confused because your Instagram page has more than 2M followers, but it is not OK regarding engagement rates and impressions. Well, your problem is not the quality of your food, services, or any other things. The main issue here is that people don't or cannot find you anywhere! This is exactly where hashtags show their incredible power!
Hashtags make you visible and searchable on Instagram. When you associate your content with appropriate hashtags, people are more likely to see your page on Instagram. And, discovering your page is the first and most important step which leads you to more sales and finally more money. For example, when you post a nice shot of your hotel on your Instagram page, you will associate it with the following hashtags: #Summer_vacation, #Best_hotels_in_Venice, #Cheap_hotel, etc.
You are guessing what keywords people are searching on Instagram to create excellent hashtags. When Instagram users search about cheap hotels in Venice or summer vacations there, you will find a better chance to mention these keywords in your content before. Therefore, we can claim that hashtags help businesses to be more discoverable for visitors. However, you should be aware that choosing the correct hashtags is not easy and requires hours of analysis.
Different Types Of Hashtags
Hashtags are limitless! By adding a symbol of a hashtag before a word, you can make an Instagram hashtag. However, experts have categorized hashtags into different classes. Here, let's review the most common types of hashtags on Instagram:
Product Or Service Hashtags
These hashtags are prevalent for businesses that are selling different products online. For example, when you post about a new model of bag or shoes, you will use the hashtag #bag or #shoes. N this way, when somebody is searching for nice shoes and bags, they might see your posts and start buying from you if they like the model. The same is valid with services! Are you a teacher? Are you a tennis coach? You can apply hashtags relevant to your service, such as #teaching_english, #professional_tennis_coaching, etc.
Niche Hashtags
Niche hashtags are specific to your business. For example, if you are running a beauty salon, the appropriate hashtags for your business will be #beautysalon #beauty #salon #nails #hair #skincare #makeup #hairsalon #lashes #hairstyle #haircut #spa #manicure #haircolor, etc. You have to sit and think about what keywords people would probably search for when finding a professional beauty salon.
They might be interested in piercing, nail polishing, dying their hair, and many other related topics. In a way, the hashtags that you choose will influence the content you want to create. For example, in eastern countries, women like to colour their hair and make it blonde. Black or brown hair is not very popular because there are too many brunette women around. Or, Eastern women are really into blue and green eyes.
Accordingly, the most frequent sale when black or brown-eye women would make is to buy blue/green eye contact lenses. You have to exploit this fantastic opportunity. You can create lots of original content about the advantages of blonde hair and blue eyes and then use relevant hashtags as much as possible.
Are You Tired Of Scams?
Industry Instagram Community Hashtags
Sometimes, finding your competitors and other pages in your business is more important than finding more customers. You should be aware of their techniques, strategies, new products, and other things. Thanks to industry Instagram community hashtags, you can find who are active in a specific field. Also, it is often advantageous for you to team up with one or two of your competitors for doing something fundamental.
With community hashtags, you will have an opportunity to collaborate with your competitors and create a win-win situation. For example, you can often advertise one of your competitor's products, and in return, they will mention you on their Stories and invite people to check on your website. Some good community hashtags are #pet_shops_in_London, #tennis_coaches_in_Tehran, #German_barbers, etc.
Special Event Or Seasonal Hashtags
These hashtags are pretty practical with businesses that must sell their products or services in a short period when those products or services are relevant. If you fail to sell seasonal products, you will lose all the money you have invested and won't know what to do with them.
One of the strategies you should adopt is to create relevant content. For example, if Valentine's day is near, you have to start creating video and text content about the history of this day and its traditions and costumes. Something that can help you maximize the efficiency of your content is adding Valentine's day-relevant hashtags.
People will look to buy red bears, chocolates, perfumes, candies, and many other objects people usually use to celebrate this day. These hashtags will increase your impressions just one or two weeks before valentine's day, and then you can see more people will buy from you as well. The rule "the more visits you receive, the more you will sell" always works.
Location Hashtags
Letting people know where you are and what you do is another great idea. As an entrepreneur, you might travel a lot and participate in international conferences and meetings. Why not sharing great moments of your travel by posting videos and photos with excellent and engaging location hashtags.
Daily Hashtags
Daily hashtags are there for you to let your visitors get to know you better and touch upon your personality better. It is a personal and engaging way to communicate with your followers while doing your daily chores. For example, you are supposed to participate in an important meeting, and you have already told your followers to see your speech online.
You wake up in the morning and see a beautiful landscape and sunny weather in front of you. You post an image with an engaging hashtag such as #4_hours_to_the_meeting or #A_sunny_morning, etc. Or, you can share your best moments of life to celebrate with them and appreciate their presence. All these could happen with just simple daily hashtags.
Acronym Hashtags
Right now, there are many relevant famous acronyms in every niche. They look nice because of their short length. Sometimes, it is good regular hashtags with abbreviations too. BAE (before anyone else), BFF (best friend forever), BRB (by the way), FBO (Facebook official), OMG (oh my god), and FOMO (fear of missing out) are some of the most common acronyms on social platforms. You have to search for those relevant to your niche and occasionally use them to give an appealing look to your posts.
How Many Hashtags To Use On Instagram
The maximum number of hashtags you can use is 30 and 10 for a regular post and Story, respectively. However, it doesn't mean that every content you post needs to have 30 hashtags. Some experts believe that 11 hashtags per regular post are an optimal option. That's being said. Some others claim that only 1 to 3 hashtags work the best. If you want to make sure what number suits your niche, you have no choice but to test. After a while, you will be able to customize the number of hashtags you want to use.
Hiding Hashtags On Instagram
From an aesthetic point of view, it is better to hide your hashtags on Instagram. At least, at first glance, the followers shouldn't see them. So, is there a way to do that? Yes, there is. Well, you can put your hashtags in either comment and caption sections. So, you should know how to hide hashtags in both of them.
How To Find Trending Hashtags On Instagram?
If you want to know what hashtags are trending on Twitter, you can have in on the Twitter website. Trending hashtags are publicly available. To understand trending hashtags on Instagram, you have to do it manually. And, you should search in your niche. For example, you want to check whether a specific hashtag is trending.
You open the search box and type the hashtag symbol with the world you are looking for. Instagram will show you how many types of specific hashtags are being discussed. What about searching two or more two hashtags? It is not possible to search for two hashtags. For this, you have to use a specific search engine such as Hootsuite.
How To Find The Best Hashtags For Instagram For YOUR Brand?
Well, we have learned a lot about hashtags so far, right? Although they are exceptional in boosting your reach and impressions, if you don't use them properly, they will adversely affect your business. The most crucial step is to find a proper set of hashtags for your brand. Here is some more information about how to exploit this great feature:
Check Out The Competition
Earlier, we talked about finding your competitors on Instagram, right? What is it suitable for? It is good because you can accurately investigate what hashtags they are using and which is receiving more attention. Then, you should just apply it to your page to see if it works.
See What Hashtags Your Audience Is Already Using
You might not believe it, but there is a lot in digging into your audience's preferred hashtags. It is straightforward! When you post something on your page, people will start liking, commenting, and sharing. Use this opportunity and open your followers' Instagram page. Observer what hashtags they have used for their posts. If you keep repeating this pattern, at some point, you will have a general knowledge about hashtags used by your audience. Then, you just need to incorporate those hashtags in your stories, posts, etc.
Create A Branded Hashtag
Sometimes, you don't need to look for hashtags! You have to create new ones by yourself! The originality and novelty of your customized hashtags will act as a booster, making you even more popular on Instagram. A short and hear-catching hashtag can genuinely transform your impressions.
Some More Tips And Tricks Regarding Hashtags
One important thing is to avoid banned hashtags. If you use them, you will get blocked or deactivated by Instagram. Here is a shortlist of all hashtags you shouldn't use by any means. The following hashtags are associated with child abuse and child sex trafficking or similar sexual topics: #kidsbathroom, #kidsbedroom, #childbath, #bathchild, #bathtimefun, #splishsplash, #sinkbath, #cleanbabies, #bathtime, #kidsbathtime, #kidsbathtub, #bathtubkids, #cleankids, #kidsbathing, #childbathing, #bathtimebaby, #bathtimefuntime, #toddlerbathtime, #toddlerbathtimefun, #toddlerbath, #toddlerbathhangs, #toddlerbaths, #toddlerbathing, #kidsshowertime, #kidsshower, #kidshowertime, #bikinikids, #kidsbikinis, #kidsswimwear, and many more. You can find them easily online. Hashtags related to pornography, addiction, racism, and other related topics are considered banned hashtags on Instagram.
Counter Arguments
Although hashtags are proved to be an effective tool for growing your business and getting more visibility, some counterarguments imply hashtags are not very important, at least not as influential as some people think they are. What are the reasons behind this logic? Let's have a look!
Instagram Penalizes Spam Hashtags
Some people believe the rules governing Instagram are too tight, and it bans everything. It includes more than 60000 banned hashtags so far. In contrast, there are no limitations on other similar social platforms such as Twitter.
Famous People Don't Need Hashtags.
First, get this exciting finding. In one study, the ten most popular posts on Instagram were investigated. Amazingly, none of them contained any hashtag! For example, do you remember the photo that Binance posted celebrating her pregnancy? It got more than 11 million comments and nearly half of a million words. But there are no hashtags! None!
In a way, by not adding hashtags to your content, you are sending an implicit message to your followers that look! I am what I am! I don't need hashtags to boost my popularity! I am good enough by myself! And, to be honest, that's hot!
Too Many Contradictory Results
First of all, there is no consensus on how many hashtags are optimal for your posts. Some people say between 1 and 3. Some others say less than 11! And, each group has its logic you can fight with. And, curiously, another study showed that only contents with one hashtag are higher than others concerning comments, views, and engagement rates in general. Based on this study, it doesn't matter whether you have 2 or 11! They are not going to help you. So, you get confused with all these counterintuitive studies.
We Are All Using The Same Hashtags
Instagram is naturally a free app, right? It means that the competition is crazy! You have to be super professional to be seen by visitors. Now, the same is valid with hashtags. Thanks to analytical tools available to everybody, we know what hashtags are more popular than others. So, we are all using the same thing! So, famous hashtags become redundant and repetitive for Instagram users, and they lose interest even in checking hashtags.
Hashtags Are Irrelevant To The Contents
According to the critics of using hashtags, this is another solid reason why hashtags don't work anymore. In many cases, hashtags are placed under posts to attract viewers even though there is no connection between the two. Why do some Instagram users do this? Because they think the popularity of a specific hashtag will work in their favour to be popular. But the fact is that it doesn't. However, naïve Instagram users won't stop and make everything even worse. One day hashtags become a joke!
Conclusion
Nowadays, businesses can benefit from social platforms a lot. Their basic chores, such as advertising, branding, and communicating, are all happening inside them. One of the most interactive ones is Instagram will have billions of followers. In particular, Instagram is equipped with several unique features helping businesses with their progress.
Using hashtags is one of these exciting features. This review first defined what a hashtag is and then explained why we need to use it. Also, we discussed why some people believe hashtags are not as effective as possible. Additionally, we introduced some banned hashtags as well. So, have you made up your mind? Are you willing to use hashtags in your favour? If you are not sure yet, wait for our new content.
I trust you enjoyed this article about the Instagram Hashtag Guide. Would you please stay tuned for more articles to come? Take care!
JeannetteZ
Want to Learn How to Build Your Own Home-Based Online Business & Start Making Money Online From Your Comfortable Couch?
Try Wealthy Affiliate!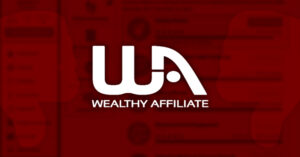 Your Opinion Is Important To Me
Thoughts? Ideas? Questions? I would love to hear from you. Please leave me your questions, experiences, remarks, and/or suggestions about the Instagram Hashtag Guide in the comments below. You can also contact me by email at Jeannette@WorkFromAnywhereInTheWorld.com.
Here are some of my favourite blog posts:
What Are The Best Instagram Features
Top Ways To Increase Instagram Followers
How To Make Money With Instagram
How To Write Content For Social Media
How To Share Content On Social Media
7 Smart Tips To Build Your YouTube Channel