Instagram vs Twitter
Instagram and Twitter are 2 different social media platforms with distinct features and functions. Instagram and Twitter are different in many ways.
Instagram
The primary purpose of the social media platform Instagram is to facilitate the sharing of visual content. Over 700 million people have used Instagram since its launch in 2010, with 100 million joining in 2017. As a result of Instagram's popularity and the fact that it is ideal for sharing visual content, it has replaced other social media as the go-to spot for marketing and promotion.
Twitter
When posting to Twitter, users are limited to 140 characters. Twitter, which is widely used by the public and especially by celebrities and politicians, allows users to share short updates about their lives and longer summaries with links to more in-depth content elsewhere on the web. Twitter's retweet, quote, and reply features make it a dynamic platform for content and media distribution.
The Distinctive Features Of Instagram And Twitter
Instagram and Twitter are both forms of social media, but they serve different purposes and offer various features.
One of Twitter's most distinctive characteristics is its 140 characters per post limit. Twitter's soundbite-like posts are possible thanks to this restriction. You can find ways around the strict 140-character limit, such as the following:
By default, URLs will be shortened to conserve space.
The character count does not include handles or tweets that have been quoted.
Despite this, Twitter is still committed to its original mission of providing short and snappy updates.
Instagram
Although Instagram does not explicitly limit the number of characters in a post, 2,200 is the maximum length found in user testing. With that many words, the app would become a wall of text; therefore, Instagram cuts off post text after about 240 characters (users can click to expand the rest). Instagram also limits the number of hashtags you can use in a single post, but it's quite high at 30.
Tweet-Style Posting
Although it allows for various post formats and the uploading of various types of media, Twitter's defining characteristic is the use of short text posts of less than 140 characters in length. Because of its convenient format, Twitter has become widely used by the media and the general public as a primary source for breaking news. Posts can be of various types, such as:
Text-only \sPictures \sVideos \sGIFs \sPolls
Instagram
On the other hand, Instagram is solely concerned with the visual components of a post. When using Instagram, you must include at least one media file with your post. The media component is the primary focus of every post, with users free to add text captions and hashtags as they see fit. Some examples of posts are:
Pictures \sVideo \sGIFs
Sent In The Form Of Private Messages
Both services have a popular feature called direct messages and work similarly. A user may use direct messages on both services to convey:
Images, Videos, GIFs, And Stickers (Exclusive To Twitter)
Group chats are where you see a difference in direct messaging. Twitter chats can have up to 50 participants, while Instagram stories only allow 15.
Instagram Stories
Inspired by Snapchat's viral Stories feature, Instagram introduced its version in late 2016. Users can create a set of "stories," that will appear in their feed in reverse chronological order, using photos and videos from the past 24 hours.
Before uploading, they can edit the story with text and filters and then look at analytics once it's live. As with Snapchat, the story will be deleted after 24 hours if it has been viewed.
Twitter
Twitter does not have a feature like Instagram's stories. Still, it allows multiple media attachments to be uploaded at once, and the process for attaching media predates stories on Instagram.
Promotional Ads As A Moneymaking Method
Twitter and Instagram use ads, and for many companies, they are the primary means of making money online. Ads on Twitter typically take the form of "promoted tweets," which appear interspersed with a user's regular tweets on occasion.
Ads on Instagram can be placed in more places than on Facebook. Advertisements now appear between auto-playing videos and stories as users scroll through their feeds, a key indicator that Stories have been monetized.
Now Is The Time To Shop
Similarly, a "Shop Now" button has been added to Instagram, letting businesses promote their online stores. Most Instagram users already follow at least one brand, making this a promising platform for promoting content and sales. Unfortunately, Twitter does not provide a comparable service at this time.
References To Affiliate Sites
Simply put, affiliate links are links that a user inserts into a post that direct readers to a website or product for which the user receives financial compensation. These links are common on Instagram and Twitter because they allow influential users to monetize their profiles without opening physical shops.
Twitter Formats For Replies
The ability to interact with other users through replies and comments is a big part of what makes Twitter popular. To engage with tweets, users can:
Quoting
Retweeting
Replying
Quoting is a feature of Twitter that lets users respond to a tweet on their own feed while including a copy of the original message for readers who might benefit from seeing it in full. When you retweet, the original tweet is copied and pasted into the new user's feed.
Are You Tired Of Scams?
Instead of creating a new tweet in the new user's feed, a reply adds a comment thread to the original tweet that other users can view and respond to. A single tweet may receive thousands of replies thanks to the reply chains.
Like Twitter, Instagram uses a comment chain for replies. There is no such thing as a re-posting feature built in, but there are apps that attempt to mimic this with varying degrees of success. Compared to Twitter, where each comment can have its own chain, the comment threads here are less well-organized. Instagram also allows its users to "like" posts.
Validation And Famous People
Twitter
As with Instagram and Facebook, when a user's identity has been "verified" by Twitter staff, a blue circle and checkmark appear next to their username. Famous people first used it, but now it's a commonplace in politics, business, and journalism. While anyone can make the request, the staff usually requires a certain number of followers before verifying an account.
Instagram
Verification on Instagram is still in its infancy and has some restrictions. Instagram accounts can be linked to verified Facebook profiles, but Instagram itself only verifies the most well-known celebrities and brands. Even if the linked Facebook account is verified, there is currently no way to request that staff look into an account.
Applications With Friendlier User Interfaces
In the same way that Twitter has an app for both iOS and Android, so does Instagram. All of the sites' features can be accessed directly from the mobile versions.
Website
Almost everything that can be done on Twitter can be done through the desktop/website version. However, your saved drafts on your phone won't be editable. Live Video and location-enabled features are accessible but more challenging to use on a desktop version simply because of the nature of a desktop computer.
However, Instagram has been hesitant to optimize the desktop version to match the mobile ones fully, so it still lacks many of the features found in the app. Recently, it began letting desktop users upload photos, primarily to aid tablet users with compatibility issues. Unfortunately, functionalities like real-time video streaming are still disabled.
How To Start With Twitter?
DO YOU WANT TO TWEET? In that case, you're in luck; you're (probably) going to adore it. Even though everyone from the President to Malala is tweeting their thoughts these days, newcomers may need some time to adjust.
It is on Twitter that the first reports of breaking news, shared links, and original memes emerge. Friends can hang out there and have a conversation. However, Twitter is open to the public by default, unlike Facebook. That's not a bad thing, by the way. If your jokes are funny enough, they could spread like wildfire, and you could hang out with celebrities like your favorite athletes, musicians, and politicians alongside your pals.
Follow our beginner tips if you're new to Twitter and want a more rewarding experience.
Tweets typically appear in chronological order. A Twitter feed's most recent tweets always appear at the top. As new tweets are posted, the older ones are pushed down. A box of suggested tweets you may have missed may appear if you haven't logged in for a while, but otherwise, the formula is straightforward: the further down you scroll, the older the tweets get.
Spacebar: Play/Pause
Because of its instantaneous nature, Twitter has become a popular place to keep up with breaking news, discuss current events, and poke fun at celebrities amid scandals. One of the best (and worst) things about social media is that it isn't always professional journalists sharing news and photos. Twitter's decentralized nature allows anyone to act as a reporter or cultural critic, resulting in a universe of different voices amplified in their own right.
In addition to text, tweets can also include media files. There is a 280-character limit on tweets. This one seems downright liberating compared to the previous limit of 140 characters. Use this to make your tweets more succinct and reduce the fluff you have to wade through when reading others'. Some even argue that using Twitter makes us better writers.
If you jump into the Twitter stream without prior knowledge, you may feel completely lost. Who should I trust? We need to know what we should tweet about. What happens to this on my Twitter feed? Have I been missing something from my friends' online posts? An RT is…? Follow our beginner tips if you're new to Twitter and want a more rewarding experience.
Creating A Twitter Account From Your Computer
Create a Twitter account by visiting Twitter.com or by installing the app. The "Full name" you enter will be used as your display name, but in contrast to Facebook, you are free to change it as often as you like to remain anonymous if you prefer.
Dial in your number. If you forget your login information, this secondary authentication method will come in handy. Next, you'll be asked to verify a number via text message, so make sure you're using a phone to which you have access.
Determine a strong password. You don't want some malicious user to gain access to your profile and destroy the good name you've worked hard to earn.
Decide what you're interested in. To follow up, Twitter will recommend users for you to follow, which will be helpful. Select "skip for now" in the upper right corner to bypass both.
Once logged in, select "Settings & Privacy" by clicking the grey silhouette to the right of the "Tweet" button in the top right corner. You'll first be prompted to select a username. That will be your Twitter "handle," and anyone who wants to get in touch with you can simply prefix their tweets with "@" and your handle. Pick a name that appeals to you and that you believe is available but is also simple and easy to remember.
Select an in-game character. A silhouette represents your character by default, but you can change it to anything you like (your face, a dog on a skateboard, the possibilities are endless). To make changes to your profile, select the profile silhouette, go to "Profile," and finally select "Edit Profile" on the right side of the page, just below the blue bar. Also, this is where you can change your header image. Twitter has guidelines for avatars, so before you choose one, make sure it complies with those.
Create a brief biography. Where you work and live, a quote from a poem you love could all make for interesting additions to your bio. This summarizes who you are and the things you'll tweet about. You can also include a link to your website here.
Learn The Ins And Outs Of Twitter Search
It's not about making friends on Twitter but about the people you follow. In addition to people you know, you can also follow musicians and projects you enjoy. Both automated and satirical accounts can gain followers. It's completely up to you what you do.
Second, you can look up your favourite public figures by typing their names into the search bar on the top right. Follow GZA if you're a fan. Follow Steph Curry if you're a fan of the Golden State Warriors. WIRED is worth following if you enjoy reading it.
The third step is that as you use Twitter, the social networking service will continually recommend new users to follow. If you're using the mobile app, these recommendations will show up in your feed; if you're on a computer, they'll appear along the side of the screen.
Fourth, if you're using the app on your mobile device, you can tap the Connect button to see recommendations tailored to your interests and previous activity.
Adding more and more people is the fifth step. There is no hard limit on the number of accounts you can follow, but once you reach 100–250, you may see a decline in the number of tweets that appear in your feed. Keep adding people if you want more. In any case, start low and see how you like the increased intensity.
That First Tweet You Ever Sent
You should probably learn the basics of Twitter before you start sending out tweets.
First, there's a 280-character limit on everything you post on Twitter. It may seem too brief to convey any real meaning, but that's not the case. Keeping your thoughts to a couple of lines makes your statement stronger, faster to read, and more shareable, but it may require multiple tweets to create a complex point (in the Twittersphere, this is known as a thread).
You can easily create a Twitter thread if you have more than 280 characters to say on a given topic, which leads us to our second point. To send your first tweet, click the "Tweet" button, enter your message, and click the "+" button in the lower right corner. This will allow you to make a larger point through a series of tweets.
Familiarize Yourself With Twitter Jargon
As you search for and follow interesting people on Twitter, you'll inevitably come across their use of various acronyms and abbreviations. This is the deal.
When you want to give credit to the person or account that gave you a heads-up about something you're tweeting about, you can use the abbreviation "HT," which stands for "hat tip." It isn't required, but it's certainly appreciated.
If Twitter user has their Direct Messages enabled, they can privately communicate with other users. It's shorthand for direct messages and lets you carry on conversations with individuals or small groups. While @-mentions and all other tweets are public, direct messages are private. The DM is private, and only the recipients can view it.
Use Lists And Track Hashtags
Many users feel Twitter is too complicated to comprehend. If people tweet at you and you happen to be offline at the time, you may not see the tweets until much later. To be online at the same time as other people is the whole point of Twitter, not catching every single thing that anyone tweets. It's much like a huge party or a public, feature-filled chat room.
Occasionally, Twitter will filter the timeline, displaying tweets from your favorite people first (Twitter sees who you talk to the most, so it knows who you'd like to see tweets from) and then resuming normal, reverse-chronological display of all tweets. It's a handy tool for learning what you may have missed while away.
Yet, here are some pointers to follow if you don't want to fall behind.
Visit the profile of the user whose tweets you're interested in reading more closely.
To see the most recent tweets in the broader conversation, search for the hashtag of the event you wish to follow, then select the "Live" tab.
Get your alerts on! A mobile app can be set up to send you push notifications based on trending Tweets from your activity or when breaking news occurs. This is a great solution if you're interested in following your favorite people and news organizations but can't stay online all day.
If you want a more flexible Twitter app, try Tweetdeck. If you want to make sure you don't miss anyone's tweets, you can create a private list with just those people on it. To help you keep track of the people you're following and maintain your sanity, Twitter allows you to create your lists.
Security On Twitter
Keep in mind that all tweets are visible to the public by design. But it's simple to create a personal one for yourself. You can make your Twitter account private if you only want to share content with close friends. If you enable this setting, any new followers will need your approval before they can see your tweets or interact with you.
If you set up a private account, your tweets will only be visible to the people you've authorized to follow you. However, the vast majority of users choose to maintain an open profile.
Twitter is like a lively bar, and Facebook is like a family dinner. Most people will stick with the status quo, though they will likely limit themselves to only saying things they would feel safe sharing with an absolute stranger.
Most importantly, if you have a public account and someone is acting like an idiot by sending you hateful tweets (known as trolling) or constantly bothering you, don't be afraid to block, mute, or report them. Don't be shy about using these resources; they're all here for you. All the best in your tweeting!
Conclusion
It's no surprise that Twitter and Instagram are social media sites that distribute visual content.
Instagram is photo and video-centric, while Twitter is text-centric with the addition of polls. Instagram only supports one-level reply chains, while Twitter allows for retweeting, quoting, and multi-level reply chains.
On Twitter, users can include up to 50 people in a group message, while Instagram users are limited to just 15.
Instagram now has a feature called "Stories," which are recorded videos that disappear after 24 hours.
There is the option to advertise on both platforms and share affiliate links, as well as a Shop Now button on Instagram.
Twitter and Instagram have fully functional mobile apps for both iOS and Android. Twitter's site is essentially feature-complete, while Instagram's desktop app is restricted to image uploads only.
I trust you enjoyed this article on Instagram vs Twitter. Would you please stay tuned for more articles to come?
Take care!
JeannetteZ
Want to Learn How to Build Your Own Home-Based Online Business & Start Making Money Online From Your Comfortable Couch?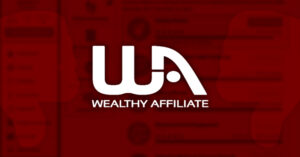 Your Opinion Is Important To Me
Thoughts? Ideas? Questions? I would love to hear from you. Please leave me your questions, experiences, remarks, and suggestions on Instagram vs Twitter in the comments below. You can also contact me by email at Jeannette@WorkFromAnywhereInTheWorld.com.
Disclosure
This post may contain affiliate links. I earn from qualifying purchases as an Amazon Associate and other affiliate programs. Read my full affiliate disclosure.
You may also enjoy the following articles:
Wealthy Affiliate Review – Scam or Legit? The Truth Exposed
How To Get Instagram Followers
How To Find A Profitable Niche For Affiliate Marketing
How To Find Topics To Write About