How To Make Money On Instagram
How To Make Money On Instagram
There's never been a better opportunity to profit from Instagram than now. If you're still not convinced, check out how Instagram influencers earn hundreds, if not thousands, of dollars for every post.
According to Sprout Social's study, since Instagram has the best engagement rates, many big companies are actively seeking out Instagram users to partner with and are willing to pay them a lot of money to do so.
There's no denying that Instagram is a force to be reckoned with. In only eight years, it has expanded to over one billion users! This photo-sharing network has established itself as one of the most influential social media platforms of our day. The greatest thing is that you don't need to be a mega-celebrity to take advantage of Instagram's prospects.
Sure, being Kylie Jenner and earning over $1 million every post sounds amazing, but we've seen lots of influencers with just a few thousand followers earn a reasonable living. The greatest aspect is that getting started costs nothing or just a very little financial commitment. How do they manage to accomplish it? What are their game plans?
1. Make Sponsored Posts Available
One of the most common methods to generate money on Instagram is via sponsored posts. If you're a regular user of the site, you've definitely come across the terms #sponsored and #ad. But how does it all come together? First and foremost, you must be an influencer.
This term is bandied around a lot these days. It might be tough to decipher exactly what it signifies. Influencers, in a nutshell, are those who have created a following online by producing useful information for their target audiences. Their listeners appreciate their points of view and ideas on many matters.
In some areas, good influencers position themselves as authority figures, and the more useful material they provide to their audience, the more trust they garner.
As you probably well know, whether in your personal or professional life, trust takes time to earn, and companies are well aware of this. As a result, they fund influencers who have a strong relationship with their audiences and whose material is relevant to their companies.
When an Influencer writes material for a company, it is known as a sponsored post. Because honesty and openness are vital, particularly online, the Federal Trade Commission (FTC) requires influencers to disclose whether or not a post is sponsored, which is why sponsored posts often include the hashtag #ad.
You'll need a substantial following on Instagram to generate big money from sponsored posts. According to research, influencers with more than one million followers may earn thousands of dollars for every post. It's also OK if you're a micro-influencer. Brands still value you whether you have 20,000 or 10,000 followers. What matters to companies is that their audiences interact with their content, which includes liking, commenting, and sharing it.
Anthony Carboni is an excellent example of an Instagram Influencer who has made a lot of money. He manages over 30 Instagram profiles and makes between $20,000 and $25,000 each month from the social media network. If you're just getting started, aim for $0.25–$0.50 for every "like" and $1.00 per comment on a sponsored article if you're just getting started.
2. Volunteer As A Brand Ambassador
"Someone who promotes a brand and its goods to their network with the goal of enhancing brand recognition and helping drive sales," says a brand ambassador. So, how is it different from paid content? The primary distinction is that brand ambassadors promote a product on a regular basis, while sponsored articles are often one-time deals. The potential to deal with an influencer on a long-term basis and have them often promote their items to their followers is clearly enticing to companies.
As a result, many firms are on the lookout for brand ambassadors, and they're ready to pay top dollar for them. According to studies, a brand ambassador's average annual remuneration is between $40 and $50,000. We feel that the secret to being a brand ambassador is to find a company that is in your expertise and resonates with your brand.
It makes sense to associate oneself with a fitness brand if you routinely share training videos, for example. Human beings, of course, are multifaceted, and we may be several things at once.
It's crucial to keep in mind, however, that your audience is paying careful attention to the stuff you provide. If you preach about the benefits of eating organic food one week and then associate yourself with a fast-food company the next, it will be difficult to establish a devoted audience.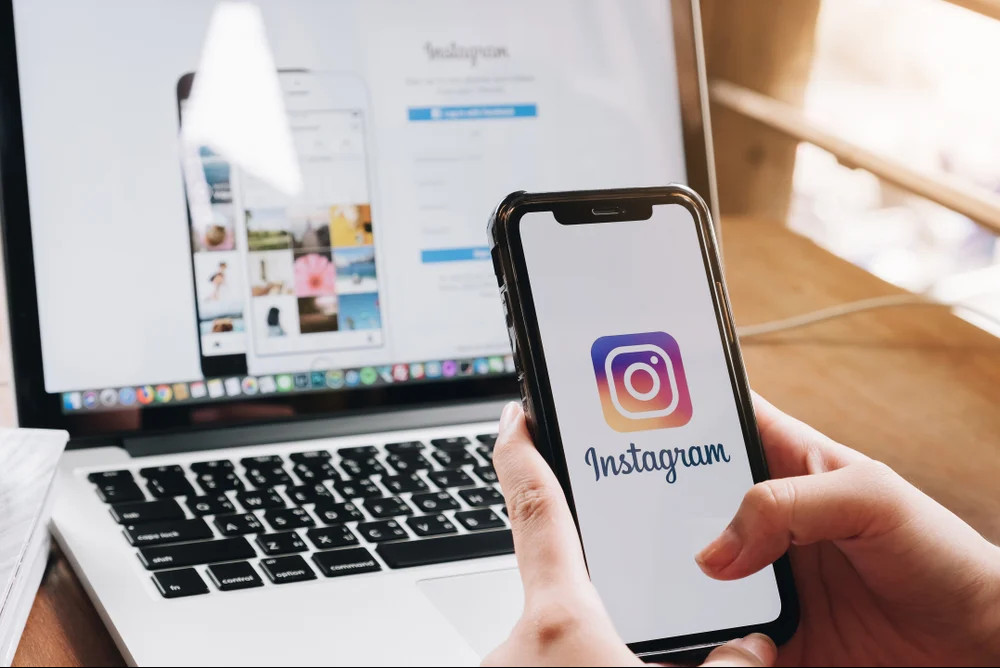 3. Make Affiliate Links Visible
Affiliate links have become a popular method to generate money on Instagram, and they're also easy to get started with. To begin, you must first pick a brand with an affiliate program with which you are interested in collaborating. The second step is to sign up for their affiliate program.
You become an affiliate partner after enrolling and receiving your unique, trackable link or promo code. Finally, you advertise the product on your Instagram account, using a link or promotional code. You will get a commission if any of your followers click on the link and make a purchase.
Teami Blends is a well-known detox tea company that offers an affiliate program. They work with a variety of superstars, including the Kardashian-Jenner sisters, as well as micro-influencers from all around the globe.
Dr. Raga, for example, is a General Surgery resident in Dubai. She's also a YouTuber and an Instagrammer, and she's just recently entered their program. It isn't enough to just provide affiliate links. It's also crucial to discuss the product, why you like it, and some of its advantages, as seen in the picture above.
A commission-based affiliate scheme allows you to make money. If this is the method you want to take to earn money on Instagram, make sure the brand you select has a good reputation and is relevant to your audience so you can increase your chances of generating purchases.
There are a plethora of firms and brands that provide affiliate programs that are simple to join. You may also explore affiliate programs offered by RewardStyle, ClickBank, and Amazon Associates.
4. Offer Physical Goods For Sale
It's not just about promoting other products to make money on Instagram. You may sell real things using your Instagram business account if you're a creative or entrepreneur looking to expand your brand and promote your products. Moon Magic is one account that does a fantastic job at this.
They offer gemstone jewelry and feature it on their Instagram account on a regular basis. The nice aspect of this choice is that you won't have to worry about posting messages from other companies or remembering to use the correct discount code.
You may just concentrate on your brand and goods, promoting them to your target market. Selling physical things using a print-on-demand service is an excellent method to utilize when selling physical products on Instagram (and online in general). So, if you're selling tangible products like t-shirts, coffee mugs, pillows, or anything else, these will only be produced and distributed after the purchase is received.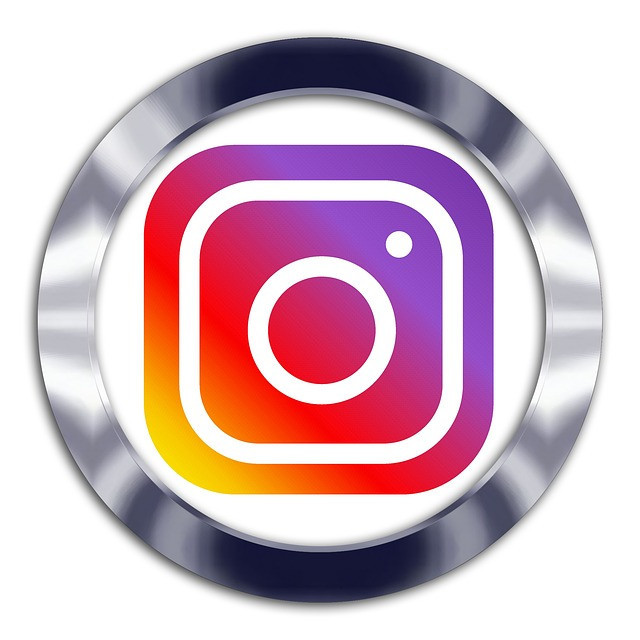 5. Offer Digital Products For Sale
This one shouldn't surprise you since if you can sell real items on Instagram, you can sell digital products as well. What type of goods are we discussing here?
Anything. Instagram has evolved into a potent sales tool. Do you have an eBook that you've just completed? Is it possible to take an online course? Do you have outstanding design templates as a graphic designer? These items, as well as many more, maybe sold on Instagram.
To make it easier for your consumers to buy your items, the business account contains features like the shop button, in-app check-out, and product tags. Although advertising and selling on Instagram is far less expensive, it might be difficult to generate revenue.
Big businesses often utilize Shopify to host their online storefronts and then use Instagram to market their items. This method works because, as previously said, Instagram has a large user base. To successfully advertise your items to your target market on Instagram, you may do the following: – Conduct hashtag research and make sure your posts always contain relevant hashtags.
Collaborate with other influencers to help you promote your items.
Run Instagram advertisements if your budget enables it.
Are You Tired Of Scams?
6. Create Sale-Oriented Visual Content
Instagram users post over 100 million photographs and videos every day, according to the company. As a result, it makes sense to create visual content to sell on the platform. What kind of graphic material are you looking for? To be honest, the more genuine, the better.
As you can see, many companies are using the site to share their professional pictures. However, merely sharing great images with ideal lighting and composition will not make them stand out. They need to deliver UGC to customers who are continuously assaulted with visuals throughout the day in order to catch their attention (user-generated content).
"Any material — text, videos, photographs, reviews, and so on – generated by people rather than brands," according to UGC. This form of material is more effective since it is more genuine. The Starbucks #RedCupContest is an excellent example of user-generated content.
Every December, the well-known coffee firm invites consumers to submit images of their coffees for a chance to win a surprise. This may be used in a variety of businesses, such as the travel industry, where you can obtain free stays at a specific chain of hotels, and the beauty industry, where you can have their newest launch sent to your home.
Because the reward might be in the form of cash, a gift card, or loyalty points, it's impossible to estimate how much money you'll earn from this choice.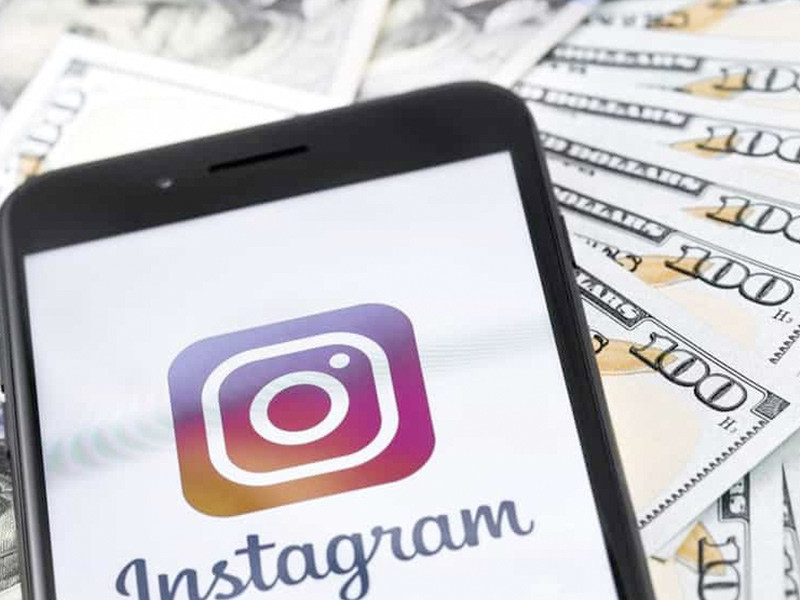 7. Photo Printing
Printing images is another inventive approach to monetizing your Instagram account. In this digital era, individuals often post photos taken on their phones to their social media sites. For convenience, these photographs are frequently stored on a memory card or on the cloud.
But how frequently do people look at some of these images? We all have incredibly busy lives, and if you're like most people, it's tough to find the time to reflect on some of our most memorable experiences. Printing images and producing photo albums is an excellent method to earn money on Instagram because of this.
Chatbooks is a company that excels at this. Customers contact them, and they create picture books from their Instagram postings. For wedding anniversaries, Valentine's Day, birthdays, or any other special event, they are typically excellent presents.
Prices vary as well, depending on the items that buyers purchase. Many organizations, however, charge between $10 and $15 per book, ignoring delivery charges. Take a peek at some of the forthcoming holidays to get you started. You'll have a lot of orders in your DMs if you advertise your services before the holiday.
8. Provide Services In Social Media Marketing
We highlighted how strong Instagram is at the start of this article. One of our favorite aspects of Instagram (and social media in general) is that promoting your company doesn't need large marketing spend. Startups and small firms, who often have limited funds and resources, have been able to connect with their target customers and achieve exponential development thanks to social media.
However, despite how effective social media is, only around 49% of firms have a social media marketing plan. They may have a few profiles on various social media sites, but they lack a clear strategy for using social media to increase brand recognition and sales.
If you're familiar with social media marketing, this is a fantastic chance for you since you'll be offering a service that companies appreciate. Depending on your ability and experience, you may expect to earn anywhere from $16 to $75 each hour.
You'll need to understand how Instagram marketing works before you can get started with this choice. This involves knowing how frequently to publish and how to properly utilize hashtags, among other things. You may start establishing a solid portfolio and selling yourself to your target market after you have a decent grasp of Instagram marketing.
If you're a beginner, you may volunteer to assist local companies and nonprofits with their Instagram accounts. You may then present case studies of how your services helped these firms expand. Content development, account setup, account administration or management, and account marketing are common services provided by social media marketers.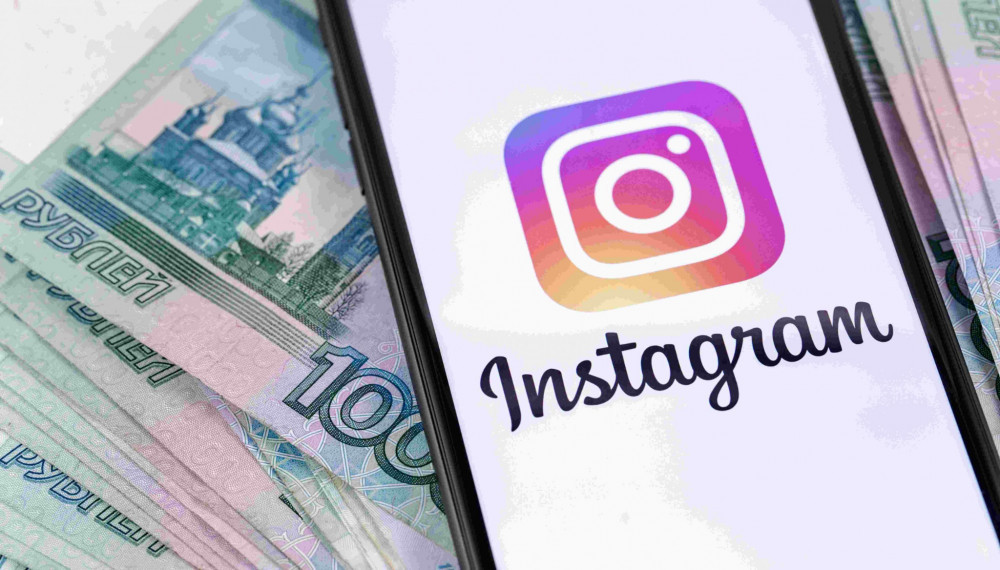 9. Create Captions For Commercials
Do you have a knack for putting words together? Do you have the ability to captivate readers with only a few characters? If so, you may earn money by writing captions for companies on Instagram. We've previously spoken about how important social media, namely Instagram, is for every 21st-century company.
Because of the platform's significance, many businesses, large and small, will employ social media marketing to increase brand visibility and revenue. When these firms share photographs, they often include clever, amusing, or unique remarks. Getting a team of pros to do this for a large brand or organization is typically not a costly problem. The majority of companies rely on their in-house content teams.
However, this provides difficulty for startups and small enterprises that already lack time and money. Getting contractors or freelancers to assist with their social media accounts, particularly the drafting of original and memorable captions for their posts, is considerably more economical than employing full-time personnel for their social media marketing.
This might be a terrific method to get money from Instagram if you're creative and appreciate the challenge of coming up with interesting captions. You must know how to optimize not only your posts with hashtags but also your profile to attract your prospective clientele. For example, Victoria makes it clear in her profile that she is a Digital Marketing Strategist who can help you gain customers and sell online.
10. Make Instagram Stories Photo Filters And Masks
The advent of Instagram Stories in 2016 has to be one of the platform's defining moments. Sure, it wasn't unique (let's not forget that it was ripped off from Snapchat). Nonetheless, people have found this content style to be interesting and entertaining.
According to studies, 500 million Instagram users either make or watch Instagram Stories on a regular basis! So, what is it about this content format that causes hundreds of millions of individuals to feel compelled to watch or generate it every day?
It's simply due to the fact that Instagram Stories are only visible for a short period of time. As a result, anytime celebrities or influencers publish an Instagram story, their followers get immediately engrossed and interested since they don't want to miss out on something that won't last forever.
Users may now build Instagram Storie's masks and filters as a result of this. Smaller companies want to collaborate with creatives who can produce fun and interesting Instagram masks and filters.
While major brands will frequently turn to their in-house creative team, smaller brands prefer to collaborate with creatives who can create fun and fascinating Instagram masks and filters. Brenda Cardenas is an Instagram Filters Creator that posts some of her work on her profile.
I trust you enjoyed this article on How To Make Money On Instagram. Would you please stay tuned for more articles to come? Take care!
JeannetteZ
Want to Learn How to Build Your Own Home-Based Online Business & Start Making Money Online From Your Comfortable Couch?
Try Wealthy Affiliate!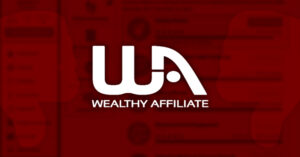 Your Opinion Is Important To Me
Thoughts? Ideas? Questions? I would love to hear from you. Please leave me your questions, experiences, remarks, and suggestions about How To Make Money On Instagram, in the comments below. You can also contact me by email at Jeannette@WorkFromAnywhereInTheWorld.com.
You may also enjoy the following articles:
Wealthy Affiliate Review – Scam or Legit? The Truth Exposed
How To Refinance Your Home Mortgage
How To Build An Awesome One-Page Website
How To Build A Restaurant Website