How To Get Instagram Followers
How To Get Instagram Followers
As it expands visual marketing efforts, Instagram presents an opportunity to cultivate a dedicated following that can expand along with your company.
Indeed, Instagram has some of the most engaged audiences due to its massive user base of over 500 million people who use the app daily.
Learn the best practices for attracting and retaining real, active Instagram users who will become part of your expanding fan base as you progress through this guide.
In this post, I will show you how to increase your Instagram following with these strategies!
Add Reels To Your Content Strategy
Instagram users can have some fun by posting and watching "reels." They can record and edit sounds and incorporate special effects. You can expose them to new people by posting them in your feed and on the public Explore page.
To a large extent, reels are uncharted waters for advertising agencies. In a Glossy forum, Kristie Dash, Instagram's manager of beauty partnerships, said that Reels are still a new way to publish content and that there is no one formula for success. But here are some suggestions she makes for getting noticed:
Make sure your content is fresh and on-trend. Find popular topics on social media platforms like Instagram and TikTok and give them your own unique twist. In this way, you raise the prospect of your Reels being shared widely and exposing them to a wider audience.
Keep things simple and easy to understand. Every Reel does not have to be a major production. Poorly-made videos can do as well as, or even better than, professionally-made Reels.
Inform your listeners. Use your Reels to teach in a way that is also enjoyable.
You need to give considerable attention to reels right now. It's a great place for people to learn about your company and potentially become fans.
Promoting Similar Content
When you cross-promote, you share the same content across multiple platforms. Time and money are both conserved in this method. It's also useful for attracting new Instagram followers and spreading brand recognition.
Mobile users spend more time with video and entertainment apps, with the biggest increase coming from users watching videos on social media. The goal is to increase exposure to your Instagram videos, whether they are short clips or extensive guides.
Successful cross-posting can be seen in Justin Bieber's holiday dance challenge. The Canadian singer shared the same dance challenge on TikTok and Instagram during the 2020 holiday season.
The brief video he posted to TikTok went viral, racking up 9.8 million likes. There were 4.8 million likes on Instagram for the same post. By uploading the same video to two different sites, he could reach a wider audience.
Sort Out Your Profile Matrix
Most people will follow you because they are interested in what you will post in the future rather than what you have posted in the past. Potential followers want to know what they'll get from you before they commit to following.
Maintaining a regular posting schedule and sticking to a consistent theme on your feed can be just as effective in attracting new followers as the other methods we've discussed. An easy-to-understand pattern immediately apparent to anyone who visits your profile will be just as effective as a more complex one at attracting new followers.
Your first impression on Instagram comes from your bio and the nine most recent posts you've made. Do their personalities, filters, colours, and designs all work together to convey a sense of unity? Does the link always take you to the same homepage? Alternatively, are you also providing links to external sites that contain engaging material?
The layout of your grid is an underappreciated opportunity to exercise some artistic license with the overall feel of your feed while also giving your publishing strategy a rhythm and much-appreciated consistency.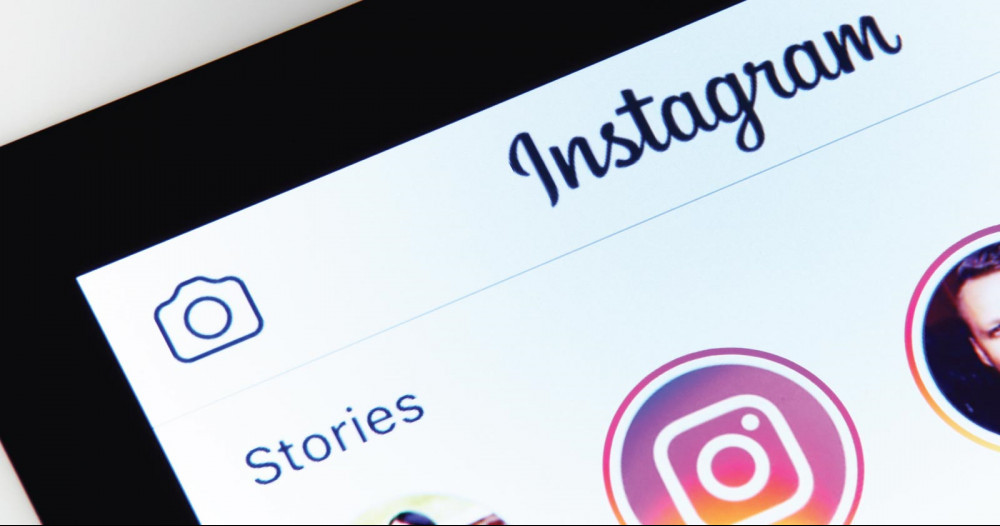 Collaborate With Brand Influencers
Avoiding paying the celebrity influencer a high fee to promote your product. Collaboration with influencers who may have anywhere from a few hundred to a few thousand followers as brand ambassadors. Ambassadors are those who believe in your brand so much that they'll spread the word to their friends.
Sarah Flint, a retailer of high-end footwear, has seen positive results from its brand ambassador program, which currently includes more than 500 women. After five new customers use an ambassador's discount code, the ambassador receives a free pair of Sarah Flint shoes.
Brand advocates like Holly Hollon attest to the durability and comfort of the company's footwear. Her content is genuine and interesting to Sarah Flint fans because of its familiarity. This aids the company in expanding its Instagram following, which in turn boosts sales.
Use A Loyalty Program To Gain Followers
As the competition among retailers grows, many are launching loyalty programs to keep customers returning to buy from them. Such a strategy has been successful for other cosmetics companies like Sephora and Blume. Brands can benefit from loyalty programs by incentivizing consumers who follow them on Instagram.
When high-end retailer Rebecca Minkoff introduced its loyalty program RM Rewards, customers had the option of accruing points by following the company's Instagram page. Some companies, like Blume, have realized the benefits of offering incentives to their Instagram followers. Instead of receiving Blume Bucks for following the program on Facebook or Twitter, members can now do so for following the program on Instagram.
Advertise Using Your Own Instagram Account
Expanding one's own Instagram account—essentially becoming the influencer—is another common strategy for attracting more followers. Using your personal account and the company account can boost exposure, fan base size, and product sales. You can also try this strategy out on TikTok to see if it helps boost your views and followers.
The fashion label ANINE BING has found success with this strategy thanks to the founder, who has over a million followers on Instagram and uses it to promote the label and increase brand awareness.
Join Prominent Online Communities
Instagram feature accounts collect and showcase the best posts from a particular subject area. They function much like "best of" photo journals but for a specific field. Some feature accounts have amassed enormous followings. New Instagram followers may be directed to your profile if featured on the account.
Everything from travel and style to photography and beyond has its dedicated feature account. Examples include @discoverearth, which has over 6.1 million followers and collects exciting travel content worldwide.
Get Your Hashtags Straight
Your objective on Instagram should be to consistently interact with your current audience while expanding your reach to a larger number of genuine followers. The first requirement is met when you post fresh, interesting, and engaging photos, but to see any kind of growth, you'll find that hashtagging your images is crucial. Using hashtags will make your photos more discoverable to people looking for them online.
Is there a recommended set of hashtags to use? Similar to how people favour certain hashtags on Twitter and other social networks, Instagram users have a similar preference. To increase the exposure of your Instagram photos and gain new followers, use trending hashtags when posting them.
These 20 hashtags were trending on Instagram at the time this article was written:
#love
#instagood
#photooftheday
#fashion
#beautiful
#happy
#cute
#like4like
#tbt
#followme
#picoftheday
#follow
#me
#art
#selfie
#summer
#instadaily
#repost
#friends
#nature
You would be correct in thinking that "but none of those apply to my products or brand" after reading this list.
Hashtags With Geotagged Keywords
Tags: #Toronto #TorontoFashion #TorontoFashionBloggers
These hashtag keyword groups are collected on one Evernote page for easy access. Thanks to this, I can quickly and easily optimize a new Instagram photo post for the best keywords, even when I'm on the go.
My standard brand, product, and location-based hashtags are all conveniently stored in one place in Evernote, ready to be copied and pasted alongside every photo I share. Caption templates for storing hashtag collections are a feature of some Instagram scheduling tools.
You'll save yourself a ton of time, boost your engagement, and attract more followers if you put in the time now to research, organize, and keep the most relevant and popular hashtags.
Suppose you've been posting to Instagram for a while and are worried that you've missed out on the chance to expand your audience through keyword hashtags, take heart. A new comment featuring your updated lists of relevant hashtags and keywords will continue to attract attention and new followers.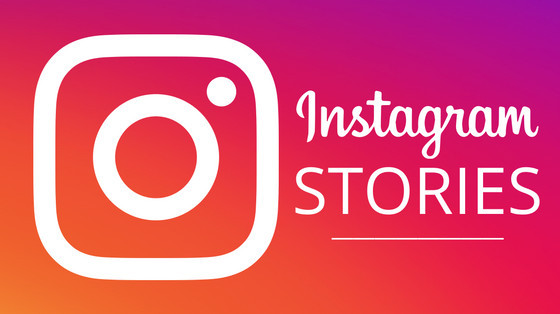 Include Hashtags In Your Instagram Stories
You should use hashtags in your Instagram posts, but you should also use them in your Stories if you want your content to be seen by people interested in a particular hashtag.
You can be included in a hashtag story by either using hashtag stickers (available in the Instagram Stickers menu when creating a Story) or by including the hashtags in your captions.
With the addition of the ability to follow hashtags, your Instagram Stories will now be visible to both those who are actively engaged with the hashtag and those who happen to stumble upon it.
Time Your Posts Properly
To increase your Instagram following, it is important to think about more than just the filters and hashtags you use.
To take a more strategic approach, think about what has and hasn't worked in the past.
When you usually upload new content, as depicted by the black circles. The times of day that your community has been active are indicated by the gray circles. The largest light-gray circles indicate the best times to post.
Instagram analytics for business accounts, accessible through the Followers tab, can also provide valuable information.
Using a social media scheduling tool to release your posts at peak engagement times automatically may be worth considering.
Capture The Audience Of Your Competitors
Finding your closest competitors on Instagram and interacting with their audience is a great way to find and attract a new following. By following your rivals, these consumers have demonstrated an interest in your products.
How can you successfully gain the support of those who follow your rivals? How? By talking to them. The more effort you put into interacting with Instagram users, the more followers and repeat visitors you'll attract.
Instagram users can participate in one of three ways:
Adhere to a user's every move
Such as a photograph
Remark on a photograph
Using an emoji or two to spice up your text message is fine.
Advertisements And Favourable Reviews Can Be Purchased
Even if you're posting perfectly to your account, you still need to use influencer marketing to reach more people and grow your Instagram following.
The question now is, "How do you accomplish this?" To begin with, in contrast to the aforementioned strategies for expanding one's Instagram following, this one typically comes at a cost. However, if executed properly, the benefits are substantial.
You should begin by compiling a list of major accounts in your field. For instance, if you run a beauty product business, you should establish substantial accounts with fashion and lifestyle bloggers.
You may be already following some or all of these accounts, but if not, you'll need to do so. Use the hashtag keywords you discovered at the beginning of this post to search for similar hashtags on Webstagram (mentioned earlier). When you search, you'll see related keywords and the most popular Instagram accounts that highlight those keywords.
In the profiles' outcomes, you should keep an eye out for the following:
Massive support, typically between 20,000 and 200,000 people
Your email address in your profile
An email address in a profile indicates the user is willing to accept paid promotion in the form of promoted posts or Stories.
You can inquire about the cost of a sponsored post via email. My research indicates that, on average, you can expect to be paid anywhere from $20 to $50 per post, with the exact amount depending on the size of your audience.
But if you're selling something truly special, you might also want to send a sample to the influencer for a review and possibly social media promotion. An image's ability to elicit a reaction from its audience depends on how natural it appears and how much it resembles an advertisement.
Instagram influencers with a high engagement rate (likes and comments as a percentage of follower count) can be found in many influencer marketplaces; these are more important than influencers with a large following.
Add More Context To Your Surroundings With Geotags
You can increase the visibility of your Instagram posts and Stories by including location information, such as the name of the city you're in or the name of the location where the content was created.
When you use the location sticker in your own Stories, you'll add to the location's Story and participate in the location's related hashtags.
Posting frequently to these feeds and engaging with posts from potential customers physically in the vicinity will yield the greatest benefits for local businesses using location tags.
Create A Highlights Reel From Your Tales
You only have a brief window of opportunity to capture the attention of new followers whenever they visit your company profile.
To accomplish this, you can use Instagram's Highlights section to arrange your stories to explain your profile's focus.
Given that Stories only exist for 24 hours, you can use Highlights to extend their relevance and encourage people to follow you so they don't miss any of your future Stories.
Grow your Instagram following by highlighting your best posts with Story Highlights.
Making promos that provide a sneak peek into the content of your account
Creating an outline for your Stories based on commonalities (like visited countries for travelogues)
Visually demonstrating how your products work
To Solicit Additional Followers
Reminding your audience to follow you may seem silly, but it's important to reiterate.
At the end of your video, you can encourage viewers to subscribe for more content like other YouTubers do.
Some Instagram users may enjoy what you post but require some encouragement before they decide to follow you.
You can incorporate this strategy into your Instagram captions by promising exclusive content to your followers or teasing upcoming posts that they won't want to miss.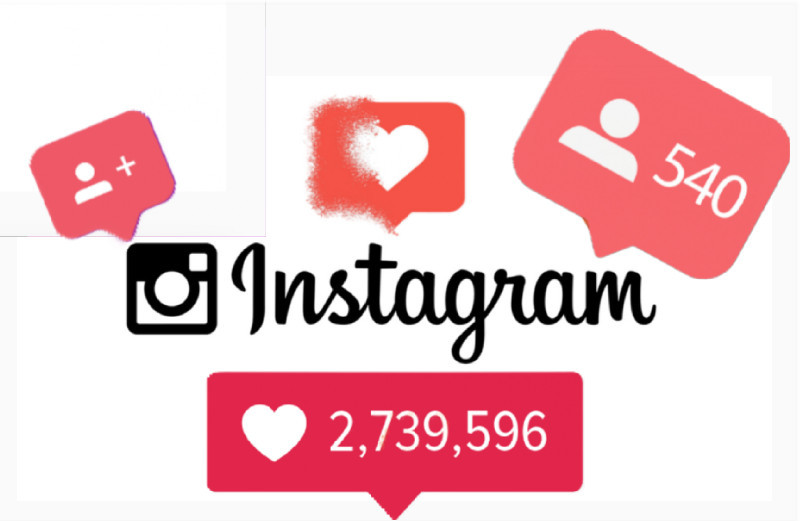 Hold A Contest
Tagging a friend in a post is a great way to get a comment from them on Instagram or any other social media platform. Each tag brings you a new audience member who arrived via recommendation and who you could potentially win over as a follower. The comments also contribute to the engagement of your post, which is good for your profile in the Instagram algorithm.
Creating content people can relate to and feel compelled to share with their friends is one way to promote this practice (e.g., a gym meme asking you to tag a friend who skips leg day).
However, a more dependable strategy is to hold a giveaway that rewards viewers who share your content by following and tagging their friends.
When hosting a contest on Instagram, be sure to abide by Instagram's rules for promotions and any local regulations.
Here's an example of a successful product giveaway by Philip Kingsley, which encourages people to follow the company's account and tag a friend to be entered into a drawing for a prize.
Promote The Circulation Of Original User-Created Content
Content gathered from your audience is called user-generated content (UGC), which can take many forms. This is a must-have weapon in your marketing arsenal to increase your Instagram following.
Using user-generated content (UGC) to showcase real people using your product in real-world contexts and sharing their genuine experiences with it can help humanize your brand and inspire trust in your potential customers.
Your followers will be thrilled to have their moment in the spotlight on your Instagram account, and you'll see an increase in online sales. Olapic found that shoppers are more likely to make a purchase when presented with a user-submitted photo of the item.
Consider the fashion website Fashion Nova. The Instagram account for the online store is largely driven by user-generated content.
Style-Forward User-Generated Content
As a result of user-generated content, Fashion Nova has access to thousands of images from people worldwide, which it can then share with its audience to demonstrate its brand's values and encourage its followers to interact with its posts and buy the clothes that real people are wearing.
Start gathering user-generated content for your online shop by having customers share their favorite uses of your products and photos they've taken with them.
Making a hashtag feed where clients can post pictures with your brand's name
Instagram bios with a call to action
Holding a competition
Influencer outreach
Including a request for user-generated content on your product packaging
Remember that UGC's ultimate purpose is to provide an honest assessment of your offerings. Don't be shy about using lower-resolution images sent in by customers if they effectively show off your products' best qualities.
Stream On Instagram Live
Using live video in your social media marketing strategy is essential. To interact with your audience in real-time while live-streaming videos to them, you can use Instagram Live.
When your business goes live, a circle will appear around your profile picture in Instagram Stories. When you go live, your followers will be alerted. You have 24 hours to post your live stream to your Story after it ends.
Instagram Live is interactive, so keep that in mind. During your broadcast, your followers will likely leave comments; you should respond to them and encourage further interaction.
To attract a larger audience on Instagram Live, you can do things like:
Occupations by Influencers
Ask-Me-Anything (AMA) or Q&A hosting
The suggestion of a New Release or Update
Being a talk show host
A look at how your business is run behind the scenes
Discussing a recent event in the news.
Providing demonstrations of a product
Planning how to attract more Instagram followers.
Conclusion
We covered some of the best strategies for increasing your Instagram following but remember that success on the platform isn't always a numbers game. Success on social media platforms necessitates a content strategy that is both genuine and interactive.
Instagram can be a great place to showcase your products and build brand awareness, increasing traffic to your website and sales for your e-commerce business if you pay attention to engagement rather than just the quantity of your followers.
I trust you enjoyed this article on How To Get Instagram Followers. Would you please stay tuned for more articles to come?
Take care!
JeannetteZ
Want to Learn How to Build Your Own Home-Based Online Business & Start Making Money Online From Your Comfortable Couch?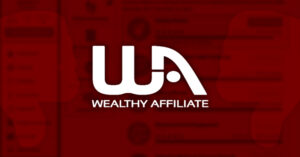 Your Opinion Is Important To Me
Thoughts? Ideas? Questions? I would love to hear from you. Please leave me your questions, experiences, remarks, and suggestions on How To Get Instagram Followers in the comments below. You can also contact me by email at Jeannette@WorkFromAnywhereInTheWorld.com.
Disclosure
This post may contain affiliate links. I earn from qualifying purchases as an Amazon Associate and other affiliate programs. Read my full affiliate disclosure.
You may also enjoy the following articles:
Wealthy Affiliate Review – Scam or Legit? The Truth Exposed
How To Find A Profitable Niche For Affiliate Marketing
How To Find Topics To Write About
Best Ways To Protect Your Online Privacy