How To Get Listed In Search Engines
How To Get Listed In Search Engines
Search engines account for about 93% of all web traffic. So submitting your site to search engines is an important step to improve rankings on search engine results pages (SERPs) and attract more traffic.
Search engines index websites automatically. However, submitting your site allows you to specify complete and accurate data about your site.
Remember that different search engines use different submission methods. This guide explains how to submit your site to the three major search engines – Google, Bing and Yandex, as other well-known search engines such as Yahoo and DuckDuckGo use Bing index data.
In addition, there will be tips on checking the status of your index and avoiding mistakes when submitting your site. By the end of this lesson, you'll be able to improve your site's ranking in the SERPs.
Submit Your Website To Google
Google dominates the global search engine market at 92.49%. So submitting your site to Google can increase brand awareness and traffic. Adding your URL to Google My Business will also allow you to rank higher in the SERPs for business websites.
Remember, those site submissions can refer to the entire domain and individual web pages.
Uploading A Sitemap To Google Search Console
To submit your site to Google, upload a sitemap to Google Search Console. A sitemap is an XML file that contains data about your site and the relationships between its pages.
Google uses an XML sitemap to store web pages more efficiently, thereby speeding up the indexing of your site. The benefits of presenting your site to Google with an XML sitemap are
New Content Tracking – helps notify Google of new content on your site.
Easier navigation – by giving search engines a map of your site, you can show them the structure of your site.
SEO friendly – helps optimize your site by informing Google about the frequency of updates and the absence of duplicate content.
To upload an XML sitemap to Google Search Console, create a sitemap for your site. You can choose your preferred creation method.
Create manually – create an XML file with the appropriate HTML code. Use a sitemap validator to avoid submitting invalid sitemaps.
Create automatically – enter your URL into the online generator, and the sitemap URL will be generated automatically.
Plugin – Install the YoastSEO plugin to create a sitemap for your WordPress site.
Whichever method you use, the sitemap URL is generated in the following format.
http://example.com/sitemap_index.xml
After creating the XML sitemap, go to Google Search Console and submit your site. Below are the steps to follow after logging into your account.
1. Select Your Property Type
Domain – Enter the domain name for all URLs. This option requires DNS validation.
URL Prefix – There are several validation methods for a particular page.
Add TXT Google Search Console record to your DNS server to validate your domain – in Hostinger, go to hPanel -> DNS Zone Editor and add a record in the Manage DNS records field.
2. DNS Zone Editor Setup In Hostinger
On the main page of Google Search Console, select "Sitemaps" from the menu on the left sidebar. Then paste the sitemap URL in the Add new sitemap field; click on the SUBMIT button to confirm.
To check the status, go to Sitemaps -> Submitted sitemaps. Once your site is indexed, Google Search Console will provide feedback on optimizing it and improving its rankings. Google also provides documentation and resources to help you optimize your site.
Submit individual pages to Google. When you submit your site, Google crawls it for new content. Note that Google indexes your site faster if you submit individual URLs after you've updated your content. To do this, use the URL Inspection tool in the Google Search Console.
This tool provides data about specific pages, such as AMP errors or indexing issues. Follow these steps to submit your pages.
Once you are logged into your Google Search Console account, add the URL of the individual page in the Inspect any URL field in the header.
3. Inspect Any URL Using The Google Search Console
Google will check to see if the URL is indexed; if the URL is marked as confirmed by Google, no further action is required. However, if it shows that the URL is not in Google alerts, click REQUEST FOR INDEXING. Note that Google allows no more than 10 URLs per day.
Submitting URLs To Google My Business
Listing your business website in Google My Business (GMB) is a free tool that can increase traffic to your business because your business information appears at the top of search results, as approximately 56% of all visits to GMB listings lead to your website. Submitting URLs to this tool is vital to attracting traffic.
GMB improves your business's online presence on Google, including search and maps. When users search Google for services near your area, the search engine will suggest your business.
Details – From a description to contact information, users can find your business details faster.
Engagement – Users can post questions and feedback on your profile, allowing you to respond or respond directly.
Reach – Knowing how customers search for your business will allow you to expand your presence.
Moreover, this tool is beginner-friendly and suitable for businesses of all sizes. Follow these steps to submit your business profile and URL to Google.
A web crawler is a software that goes from link to link to deliver data from your site to Google's servers. By adding internal links regularly, Google will find, index and rank your pages faster.
There are two types of internal links: navigation links and contextual links. Both types help build site hierarchy, establish authority and target crawlers.
Navigational links allow users to navigate between different pages within a domain, such as a site's main menu bar or footer.
Contextual links link related content in an article and make it easier for readers to find additional material on a topic.
This type of link also builds relationships between individual pages on the site. For example, a link in a blog article leads the user to another article containing related information.
In addition, contextual links signal to Google that there are valuable articles on your site. To signal the search engines, use anchor text or phrases when adding hyperlinks to your text.
Submit Your Site To Bing
Bing is the second most popular search engine in the world. Yahoo and DuckDuckGo also use Bing search indexing to find new sites. To submit your site for immediate crawling and indexing, use Bing Webmaster Tools.
Log in to Bing Webmaster Tools using your Microsoft, Google, or Facebook account.
Add your URL under "Add a site manually"; log in with your Google account and click Import if you've already checked your site in the Google Search Console. Configure the Bing Webmaster Tools options.
Then select Sitemaps -> Submit Sitemaps. There add a sitemap URL to notify Bing Webmaster Tools that your site is indexed.
Submit Sitemap Button In Bing Webmaster Tools
Here are the steps for submitting your site to Bing.
Go to the Submit URLs section in the left sidebar menu and click the Submit URL button.
To add multiple URLs at once, there are 10 quotas for submitting URLs; once you have added URLs, click Submit.
After you submit a URL, Bing will display additional information about the URL. If the site is not crawled or indexed, click Request Indexing. Bing Webmaster Tools Request Indexing
If you are using WordPress, there is also a Bing URL Submission plugin to submit URLs automatically. To use this plugin, you need to generate an API key in Bing Webmaster Tools.
To use the plugin, follow these steps:
Click the Settings icon next to your Bing Webmaster Tools profile. Under Settings, click API Access to manage your credentials.
API access for Bing Webmaster Tools
Click API Key to generate a key. Then copy the API key and return to WordPress.
Bing Webmaster Tools API Key.
Go to Dashboard -> Bing Webmaster and paste the API key in there. Then click the Start Using Plugin button. From here, you'll be able to submit the URL or set it to submit automatically manually.
Adding An API Key For Bing Webmaster Tools
Bing Webmaster Tools also provides documentation and resources to help you optimize your site.
Submit Your Site To Yandex
Yandex is the leading search engine in Russia, accounting for 60% of the search market in Russia. So if your target audience or market is predominantly in Russia, or if you know Russian better than English, submitting your site to Yandex can be very helpful.
Yandex Webmaster also has many features to help identify specific problems with your site. Here are the steps for submitting your site to Yandex.
Go to Yandex Webmaster Tools and log in or create an account.
Yandex Webmaster home page.
Click the plus sign button to add your site.
Yandex Webmaster adds a sitemap.
Add your URL and click the Add button.
Yandex webmaster sitemap add URL
Verify your site and click Verify when you're done. Follow the instructions below to check your site.
Add meta tags. Add meta tags to your site's HTML code; you will need access to the main site files via FTP.
Root directory. Add the HTML files provided by Yandex to the root directory of your site. This option requires access to your site's file manager.
DNS. add a TXT entry to the DNS for your domain.
Yandex Webmaster HTML validation.
Once your site is validated, go to Index -> Sitemap Files. Under Add a sitemap file, insert your XML sitemap and click Add.
Yandex Webmaster will add the sitemap file.
To register individual URLs in Yandex, follow these steps:
Go to Indexing -> Check URL status and add the URL of the page from your domain.
The "Check URL" button in the Yandex Webmaster
Insert the URL and click the Verify button. You will see the URL status under "Verified" and "Pages and Results." There is also a Track button to track indexing status.
Yandex webmasters check URL status.
Yandex will send you an email notification if a problem on your site needs fixing.
After registering your site, you can check to see if it has been successfully indexed. Keep in mind, however, that it may take several days or even weeks for search engines to index your site.
The easiest way to do this is to check each tool submitted to your site. Each tool has its own way of sharing information about your site's indexing status. Each tool will also indicate if any errors need to be fixed.
In Google Search Console, click on "Scope" in the left sidebar. Under "Details," you'll see if your URL is indexed in Google.
If you submit your site using Bing Webmaster Tools, click Site Explorer in the left sidebar. You can then explore all the indexed pages on your site.
As for Yandex Webmaster Tools, you can check if search engines are indexing your URLs by going to Index -> Check URL Status.
Another way to check is to go to a search engine and type in a search query.
Site name: yoursitename.com
The search results page will show a content list with your home page at the top. If not, then the search engine has not indexed your site.
How To Prevent Your Site From Being Blocked By 'NoIndex'
A website can block search engines from indexing its pages by using the NoIndex meta tag. If this tag is present in the HTML of a web page, search engines will not crawl and index that site manually or automatically.
The NoIndex tag is located in the area of the page and has the following format.
The NoIndex tag helps you avoid being filled with duplicate content and test pages before posting them online. However, always remember to remove this tag before submitting your site.
To check if your site contains NoIndex tags, use an online tool such as SEO Site Checkup. If search engines can't index your site, remove the tag and resubmit the site. It is also recommended to check if your .htaccess file contains NoIndex or NoFollow tags.
If you are using WordPress, go to Settings > Import and check Search Engine Visibility. If you want your site to be indexed, make sure you uncheck the box.
Leading WordPress Settings
In addition to the NoIndex tag, check for other issues that may prevent search engines from indexing your site.
Robot.txt file – Use the Google Robots Testing Tool to see if this file is blocking search engines from crawling.
Are You Tired Of Scams?
For companies looking to increase organic traffic, Google has carte blanche: It looks at web pages and determines which are most useful and relevant to users on almost any topic. Not only do we trust Google's results, but we also rely on them.
With so much power and influence, it may seem unrealistic to put your small business on the first page of Google. However, this power that Google has makes it more possible than ever for small and local businesses to rank high in search results for free.
How To Get On The Front Page Of Google For Free
There are specific actions you can take to get your business on the first page for free using two strategies: website optimization and ad optimization. First, we'll discuss the importance of Google's first page, and then we'll move on to tactics such as
Add keywords in specific places on your site.
Create content for people, not Google
Highlight your location.
Regularly update and maintain Google listings.
Much more.
Conquering the first page of Google is certainly a worthy (if not primary) goal for any business, but let's first look at the specific benefits and help you prioritize your business strategy.
Why Google's Front Page Is So Important
Google search results are becoming increasingly robust, with knowledge panels, answer boxes, expandable related questions and local search results. Striving for higher rankings is worth the effort, especially considering that traffic and click-through rates drop dramatically as you move down in search results.
How To Appear On The First Page Of Google
Traffic and engagement drop dramatically in the first few pages of search results.
The number of clicks increases dramatically when you appear on the first page.
It's no secret that the first page of Google gets the lion's share of traffic, but did you know that there's a significant difference in the number of clicks on links in the top and bottom results? According to one study, the following click-through rates were found depending on the position in Google.
First result: 36.4% click-through rate
Second result: 12.5% click-through rate
Third result: 9.5% click-through rate
CTR continues to drop, down to 2.2% for the 10th result (there are typically up to 10 organic results per page, and due to local results, ads, reply boxes and other new features, it gets even lower) If you don't appear high in Google search results, you're missing out on a lot of click-through opportunities that you're missing out on.
1. Get Immediate Exposure
The "Position Zero" answer box now appears at the top of Google search results, also known as the Featured Snippet.
2. Genuine Snippets On Google
A high ranking on Google can lead to Featured Snippets, giving your business instant visibility and credibility.
3. Share Of Traffic To The Home Page
According to another study, the top of Google's search results accounts for 33% of search traffic – the higher you appear on Google, the stronger your search presence and brand.
How strong are your SEO and online presence? You can determine this in 90 seconds with our free website ranking system.
Understanding the different purposes a high Google ranking can bring to your business is important.
Benefits Of High Rankings On SERPs
1. Increased Visibility
Let's say you have a physical store. What would you choose if you had to open a store on the main street that runs through town or on a quiet street? Main street, of course.
Being on the first page of Google with 167 billion searches per month is like putting your business on the busiest road in town. The more people who view your website, the more recognition your brand has. The more familiar consumers are with your brand, the more they will engage in conversion activity.
2. Generate More Leads
What if you had to choose between the main street of a diverse city and the city where your ideal customer is located? There are as many first pages on Google as there are search queries.
Your goal is to appear on the first page for the questions your ideal customers make. That way, you will be found by consumers who search online with the intent to buy or engage. These people will most likely turn into potential customers and buyers for your business.
3. Increasing Engagement
According to Adweek, 81% of shoppers do research online before making a purchase, and Google does a great job with that research Google's search results pages display answer boxes, "Ask This Person" sections, contact information, maps, reviews, ratings and descriptions Local search results let consumers learn about, compare and interact with your company.
4. Attract Traffic To Your Site
Snippets and answer boxes can only provide so much information. While search engine results pages may provide all the information you need, many queries inevitably go to the website. Thus, interaction with the site is important.
Being on the first page of Google not only greatly increases site traffic, but it also has significant drawbacks. The first page of Google captures at least 71% (some reports say up to 92%) of web traffic, while the second page lags far behind, accounting for up to 6% of website clicks. This dramatic drop in web traffic indicates how important the first page of Google is.
5. Earning Credibility
Google's algorithms are designed to recognize spam, questionable and low-quality content; a consistent presence on the first page of Google means that Google identifies you as a reliable source of information, and consumers will trust companies.
Conclusion
That's it! You've learned everything you needed to know about getting Listed in Search Engines, as well as 5 tips to get your website ranked on the first page of Google.
I trust you enjoyed this article on How To Get Listed In Search Engines. Would you please stay tuned for more articles to come?
Take care!
JeannetteZ
Want to Learn How to Build Your Own Home-Based Online Business & Start Making Money Online From Your Comfortable Couch?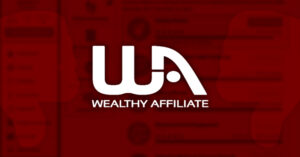 Your Opinion Is Important To Me
Thoughts? Ideas? Questions? I would love to hear from you. Please leave me your questions, experiences, remarks, and suggestions on How To Get Listed In Search Engines in the comments below. You can also contact me by email at Jeannette@WorkFromAnywhereInTheWorld.com.
Disclosure
This post may contain affiliate links. I earn from qualifying purchases as an Amazon Associate and other affiliate programs. Read my full affiliate disclosure.
You may also enjoy the following articles:
Wealthy Affiliate Review – Scam or Legit? The Truth Exposed
Top Women Bloggers And Their Lifestyles
How To Build An Online Community