SEO Methods For Your Business
SEO Methods For Your Business
It's pointless to spend time and money to create a stunning website if your customers can't find it. But how can you make your website stand out in the sea of online content? When customers search on Google, Bing, or Yahoo, search engine optimization (SEO) is how you help them find your site. You'll drive more traffic to your page and generate more sales if you build your site correctly and optimize your keywords.
Here are ten suggestions to help you improve your search engine rankings.
1. Select The Appropriate Keywords
Consider the terms your customers are likely to use to find your products or services on the internet. Are your customers more likely to use a formal word like a refrigerator or a slang word like a fridge when you're selling appliances, for example? Make a list of 20 to 50 keywords, then go to Google AdWords to see what you can find.
If you haven't already done so, you can verify that the keywords you chose are commonly used in online searches once you've created an account. You may also utilize the Keyword Tool feature in Google AdWords to expand your keyword selection.
Use your keywords on every page of your website to help them rank higher when potential clients search for them. Begin by including keywords in the URL, which is the address that appears in the browser for each of your website pages. Include them in your titles and metadata descriptions, as well (the brief text that tells search engines what your content is about).
2. Concentrate On Your One-Of-A-Kind Services
Remember that you're up against other businesses for internet attention from potential clients. Look for phrases that connect to your market differentiators, such as your unique offers or geographic location, to emerge above the pack in online searches for your sector.
Keywords purchased as part of a pay-per-click campaign, in which an ad for your brand shows above or below the free search results, face intense competition. Each time your link is clicked, you pay the search engine firm. If you don't have a large budget, you'll have to concentrate on specialized keywords once again.
3. Avoid Stuffing Your Web Page With Keywords
"Make pages mainly for people, not search engines," Google's webmaster guidelines advise. If you only sprinkle keywords throughout your article, you risk distorting the meaning and annoying your viewers, so don't go overboard. Making the writing clear and simple to read should be your first goal.
4. Increase The Number Of Backlinks To Your Website
The more sites that connect to your site, the better your search engine ranking will be. Request that owners of relevant websites provide a link to your site on their pages. In return for a connection to your site, offer to carry a link to theirs. Concentrate on the link's quality. A single connection from a chamber of commerce or a university website will be more beneficial than a dozen links from obscure blogs.
5. Publish A Lot Of High-Quality Articles
The primary goal of search engines is to assist individuals in locating answers to their queries. So, the greatest way to acquire a lot of traffic is to develop captivating content—articles, movies, and photos—that gives your users useful information. Make sure to update your material on a regular basis to keep it current. A smart content strategy can also help you establish yourself as a thought leader in your industry.
6. Participate In Social Media
Because consumers use social media platforms like search engines, social media is an excellent ally in your SEO campaign. They'll often use Facebook's search tool to look for businesses or items, for example. When people search for your business or relevant phrases, your social media profile will appear in the search results.
7. Make Sure Your Website Is Easy To Navigate
Have a simple, easy-to-use website. Make it apparent to visitors who you are and what you have to offer right away. To boost readability, use a lot of headers and include your keywords in the headings. For search engines, headings stand out and will help you rank better.
The speed of your website is extremely significant for SEO. The last thing you want to do is irritate your visitors by having a slow-loading website. Finally, check to see whether your website is mobile-friendly. Websites that are difficult to see on a smartphone are now penalized by search engines.
8. Evaluate The Outcomes
Free and low-cost tools like Moz, SpyFu.com, SEMRush.com, and Google Analytics will provide you with additional information about your visitors, including how they discovered your site (search engine, referring website, etc.), and their geographic location, and how long they spent on each page.
9. Have Patience
Keep an eye on the outcomes from the start, but don't expect them to come quickly. Moving considerably higher in search engine results usually takes a few months. Also, keep in mind that SEO is always evolving. What is effective now may not be effective in two or three years. Continue to work on it and remain informed about the newest developments that influence rankings.
10. Aim For The Stars
The majority of your users will never go beyond the first page of search results. Being on the top two pages of search results is considered an excellent position. Almost no one will view your page beyond page three. As a result, aim high!
Business owners are increasingly aware of the importance of the internet and are employing search engine optimization (SEO) to boost revenue. Climbing to the top of Google's search engine should be a goal for almost every business owner, as it can significantly increase revenue.
Have you ever been annoyed by the fact that your competitors appear higher in search results? Have you ever wondered what your company could do to attract more customers? If that's the case, keep reading because it'll teach you everything you need to know about small business SEO, 2021's emerging trends, and how local and online businesses can improve their Google rankings.
What Is Search Engine Optimization (SEO) And Why Do I Need To Know About It?
Search engine optimization (SEO) is the process of increasing your online visibility in order to gain more exposure, more user traffic, and better-qualified clients. We've compiled the thoughts of three search engine optimization experts to help you learn more about this topic and improve your company's SEO.
For Online And Offline Businesses, SEO Is Different
"Why do I even need to worry about my presence on search engines?" people with offline businesses might think when they hear about SEO. Although this line of reasoning may appear logical, local businesses such as dentists, mechanics, and others can benefit greatly from a basic understanding of SEO.
If your business relies on local customers, however, you won't be using the same strategies as online businesses. A dentist looking for customers within a 30-mile radius will have a very different focus and strategy than an online e-commerce business.
"For example, if you're a construction company, you'll want to make a separate page on your website for Chicago kitchen remodelling, Chicago bathroom remodelling, Chicago roofing repair, and so on," Clayton Johnson, an SEO expert from The HOTH, adds.
SEO Isn't Just For Google Anymore
You don't have to focus on Google if you want to get into SEO. Amazon, Reddit, Yahoo, YouTube, Bing, and other sites have their own SEO policies and strategies. Keep in mind that your company may need to be optimized across multiple platforms.
SEO Is Constantly Changing – Here Are Some New Trends To Consider
SEO is always evolving, and the best professionals keep their fingers on the pulse to see what's true and what's not, and they provide timeless advice that any business can use right now.
Sites With A Higher Profile Get More Traffic
One thing that Google hasn't changed is its preference for sites with a higher level of trust. This is often accomplished via the accumulation of time, the development of backlinks, and the quantity of material available.
"Google continues to reward the largest sites on the internet (in terms of age, substance, and backlinks) and is frequently putting smaller sites with far superior material on page two or worse," says Matt Diggity of Diggity Marketing. To be successful in SEO, you must excel in all of these areas and do so on a consistent basis.
Are You Tired Of Scams?
The Essentials Of The Internet
Google has recently begun prioritizing pages that load quicker. Tim Soulo of Ahrefs sums it up nicely: "Google's "Page experience" revamp and the so-called Core Web Vitals have gotten a lot of attention. In other words, Google aims to deliver users sites that are easy to use, load quickly, and look excellent on mobile devices."
Diggity concurs, stating: "When you make Google's life easier, they make it easier for you. Make your website speedy since Google wants to suggest fast websites to its consumers."
Upgrades For The Purposes Of Search
Google is also becoming better at figuring out what a searcher is looking for and what kind of information would best answer their inquiries. As Johnson puts it: "The easiest method to figure out how to rank for a term is to do a Google search for it and observe what kinds of material come up – are the sales pages?
Guides that go into great detail? What are the best-of lists? You should make sure you grasp the search intent of the keywords you're attempting to rank for and base your content on what's already ranking on Google."
Localization Is Getting Better
Google has access to your actual location most of the time. As a consequence, they are improving their ability to provide search results that are most relevant to your location. Clayton Johnson elaborates on the situation, stating that "You won't find the top sushi restaurants in the United States if you merely search "sushi."
You'll almost certainly find the greatest sushi restaurants in your city… This is a significant opportunity for local companies to enhance their websites by incorporating their location in the title tags and content."
Assume you're the owner of a sushi restaurant in Boston, Massachusetts. Johnson may suggest that you use tags like "top sushi restaurants in Boston" and "sushi restaurant in Boston" in different places on your site, including title tags and blogs.
As An Online Business, You Can Improve Your SEO
When it comes to starting an online company, such as an e-commerce or affiliate site, there is a formula for success that experts recommend. Soulo suggests, for starters, that you "Conduct a comprehensive competitive analysis. This will allow you to see which pages of your rivals' websites are generating the most search traffic and which pages are attracting connections from other websites in your sector."
Soulo also urges you to take things a step further and to "Perform a site assessment for SEO purposes. There are a plethora of online tools that will analyze your website for hundreds of typical SEO problems and provide you with practical suggestions for addressing them. Putting keywords to use on your website is usually accomplished via blogging. As Johnson put it, "Putting money into blog material is a major investment.
Apart from what you offer, there are hundreds of keywords that may help you attract your target consumer, and blog material can help you rank for these keywords while also conveying your knowledge and authority, moving your visitors along the sales funnel."
Finally, Diggity emphasizes the value of backlinks "Backlinks are the foundation of Google's algorithm. It should come as no surprise that the websites with the greatest SEO exposure have a massive number of backlinks. This is an important phase in the SEO process that should not be overlooked."
Experts suggest internet firms do keyword research, and competition research, invest in regular blog material, improve site speed, and generate backlinks, in that order.
As A Local Business, You Can Improve Your SEO
Even if your company isn't online, you should think about how you might boost your SEO. According to Diggity, "The first step is to build a website. At the absolute least, set up a Google My Business account. Without a car, you can't participate in the SEO race."
Soulo goes on to say that you should then "Increase the amount of material on your website. As a small business owner, there's probably a lot of information about your company and its products/services that aren't already available on your website.
Make sure that all of the information is accessible over the internet. Also, if you have any unique industry expertise, start a blog and share it with the rest of the world via blog posts. It will be simpler for people to locate you if you publish more stuff online."
Clayton agrees, but adds, "You should." "Remember what you want people to do when they come to your site – you'll want to urge them to call you, fill out a contact form, take advantage of a deal, and so on. If the user doesn't know what to do next, the traffic you acquire from SEO will be useless.
You must inform users exactly what to do." Finally, after you've got some material up and running, you'll need to figure out how to attract more people to see it. According to Soulo, the last stage should be to "Market your website, collaborate with bloggers and other firms in your field.
It makes no difference how well-designed or content-rich your website is. If you don't invest time, money, and effort into promoting it, Google will not recognize that it is worthy of attention. As a result, make certain that other websites in your field are talking about you."
Tools That Are Required For SEO
You may be asking what tools you can use now to improve your SEO after we broke down some of the most essential facts on SEO for online and offline businesses, as well as the increasing trends. Here are a few SEO tools to consider.
Ahrefs
Ahrefs is a fantastic tool for assessing backlinks, keyword ranks, and general SEO health. In addition, many individuals utilize Ahrefs to audit competitors' websites.
Surfer
Surfer is an SEO tool that may be used to assess your page's content and improve your on-page SEO. They accomplish this by analyzing over 500 on-page signals to see how your content may be improved.
The HOTH (Hot Topics In History)
The HOTH handles everything from on-page to off-page SEO. Whether you require blogs, backlinks, or anything else, the HOTH has established its worth in this business time and time again.
Semrush
Semrush is another useful SEO tool for keeping track of your rankings, determining which keywords you should use, monitoring your competitors, assisting with marketing, and more.
Conclusion
In short, experts recommend that you create a website, create content that is relevant to each of your services, create a funnel to link your clients to your company, and then collaborate with other bloggers and companies in your field. SEO is usually overcomplicated, but with the professional advice provided above and a little patience, you may get impressive results.
I trust you enjoyed this article on the SEO Methods For Your Business. Would you please stay tuned for more articles to come? Take care!
JeannetteZ
Want to Learn How to Build Your Own Home-Based Online Business & Start Making Money Online From Your Comfortable Couch?
Try Wealthy Affiliate!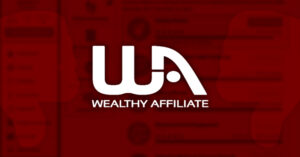 Your Opinion Is Important To Me
Thoughts? Ideas? Questions? I would love to hear from you. Please leave me your questions, experiences, remarks, and suggestions about the SEO Method For Your Business, in the comments below. You can also contact me by email at Jeannette@WorkFromAnywhereInTheWorld.com.
You may also enjoy the following articles:
Small Business Success Secrets
How To Promote Affiliate Links
Best Affiliate Marketing Strategies To Try
The Essentials Of Direct Email Advertising
10 Tips To Plan For A Comfortable Fulfilling Retirement
14 Best Email Marketing Techniques