How To Be More Creative
Have you ever told yourself that you're not creative or that you weren't born with it? Well, the truth is that you can improve your capacity to be inventive and creative. Develop your mental abilities.
Being more imaginative and creative in your personal and professional life may help you accomplish great things and, as a result, have a happier life. We all have potential; all we have to do is realize it.
1. Make Time For Play – Imagine Yourself As A Child
Making time for play is proven to be good for you and to get your creative juices flowing. Doing what you truly enjoy will allow you to think outside the box and freely – this is exactly what children do, and it has been proven that making time for play is good for you and to get your creative juices flowing. Make time to do something you truly like, whether it's drawing, painting, doodles, or building anything.
2. Take A Walk Outdoors
We often feel useless and, at times, even brain dead. Routine and repetition may be debilitating, so taking a stroll and allowing your mind to rest can be really beneficial. Most essential, if at all possible, leave your phone at home so that you may actually let your mind wander.
3. Be Aware Of Your Surroundings
We're looking at the greatest strategies to combat repetition, mindlessness, and indifference once again. Keep your thoughts engaged to avoid being alienated. Mindfulness enables you to become more self-aware and replace negative self-talk with more positive and constructive self-talk and ideas.
4. Be Courageous In Your Actions
Successful individuals aren't afraid to make errors. Fearless creativity aids in the development of huge ideas. You can only be held back by fear. It's about getting to the point when you understand that pursuing your goals is more essential than winning or losing. All you have to do now is try.
5. If You're Stuck For Ideas, Come Up With Ten
Someone once stated that brilliance is 1% inspiration and 98% perspiration, implying that you need to come up with many more ideas than you really need to come up with the one that works. It's OK; they won't all be brilliant, but you'll probably have more misses than successes.
6. Be Inquisitive
The secret to coming up with creative ideas is to not restrict yourself; don't limit yourself to what you already know and actively seek out new information. Extend your horizons and go outside of your comfort zone. Learn as much as you can about as many different branches of expertise as possible.
7. Engage In Some Physical Activity
Physical exercise is well-known for its benefits to both the body and the mind, and studies have shown that it may even help you adopt a more creative mentality. It also aids in mental clarity, stimulates your creativity, and aids in the generation of new ideas.
8. Find Something Encouraging To Watch Or Listen To
Because certain tasks, such as housework, might be mind-numbingly tedious, listening to a podcast to learn something new, be inspired, and widen your horizons is always a good idea. It's also nice to be able to view uplifting stuff like TED Talks episodes when you're not doing housework.
9. Make A Creative Start To Your Day
Rather than reaching for your phone as soon as you get out of bed in the morning, or even while still in bed, begin your day by feeding your brain with something new, such as meditation, a good book, yoga, or anything else that will provide cerebral stimulation.
10. Allow Your Thoughts To Roam
When we have nothing better to do, we all too frequently turn to our phones. Allow your thoughts to roam and generate new ideas if you need to pass the time. Avoid reading your emails or looking through your social media accounts on your phone. This is not the time to be bored; rather, it is the moment to pause and reflect. About? Anything is possible. It's worth a shot.
11. Unusual Suggestions Are Encouraged
Returning to the beginning of this essay, many of us believe that we were born without the creative gene, while others believe that we were creative as children but lost it as we grew older. Return to your childhood.
We can only be creative and innovative if we allow ourselves to have insane ideas, speak about them, and maybe put them into practice. If you want to take it a step further, urge your coworkers, friends, and family to do the same. Don't be afraid to think beyond the box.
12. Consume Brain-Friendly Foods
If you eat properly, your mind will thank you. Good, nutritious food (along with the occasional cheat meal) will fuel you and keep you happy and cheerful, which is exactly what you need to keep your creativity flowing.
Are You Tired Of Scams?
13. Make The Most Of Your Surroundings
Make every effort to make your living and working spaces to your taste. You should be inspired by your surroundings, and if you work in an atmosphere with a lot of meetings, try to think of meeting forms that will help you be more creative. You may want to explore holding meetings standing up from time to time to boost energy, productivity, and, of course, creativity.
14. Deal With Negativity
Negative emotions may be managed to help you stay focused on what is actually important. Daily difficulties may produce negativity, which clogs your head and kills creativity. Also, keep in mind that dealing with negativity entails making specific choices to prevent being irritated or annoyed in the first place.
15. Surround Yourself With A Variety Of People
Make an effort to be surrounded by individuals who inspire you and who are different from you. Consider the possibilities for generating new ideas via collaborative interactions.
People you meet at random and have random discussions with are likely to have extremely varied backgrounds and experiences.
It will enable you to be more creative if you talk to folks who aren't like-minded. If you're an employer, try to assemble a staff with as much diversity as possible.
16. Look For Ways To Be Creative Outside Of Your Usual Environment
Again, this is about breaking away from habit by scheduling 'creative time' outside of your usual settings, even if that means just sitting down and thinking at a different coffee shop.
Try to remain away from your phone while doing so, as we mentioned before. While you're there, you could meet someone fascinating with whom to strike up a discussion.
17. Never Stop Inquiring
If you want to be more creative and imaginative, keep in mind that no matter how much knowledge you have on a topic, you will never know everything. Never stop asking questions, and even if you are an expert at something, have a beginner's perspective while approaching the world.
18. Surround Yourself With People Who Inspire You
You've probably figured out that the key to being more creative and inventive is to avoid becoming stagnant. Replace stuff in your environment as frequently as possible to keep your mind active – they may be newspaper headlines, some of your favorite quotations, souvenirs, photographs, or anything else; it's all up to you.
19. Swap Thoughts With Others
Colleagues, friends, and family members are all good options but don't restrict yourself to those you know. Simply said, don't try to work alone and recognize the benefit of bouncing ideas off people. When you team yourself together, you never know what you could come up with.
20. Rearrange The Furniture
Consider changing your desk or other furniture around at home or at work as often as feasible. When it comes to creativity and invention, working or spending time in a new environment may help tremendously.
21. Put Yourself And Others To The Test
Don't be satisfied with what you've always done or with what society considers to be acceptable. Never stop pushing yourself and others around you to see things in new ways. Consider deviating from the status quo and the standard. Bring some colour into your life.
22. Follow Your Dreams
It's not a cliché to say that you should follow your aspirations and interests. This is what will fuel your motivation, as well as your feeling of creativity and inventiveness.
If the hurricane that tore our planet apart in 2020 was the opportunity to begin putting it back together and rebuilding in 2021. But what has it been like for design leaders on the ground? We've collected a group of industry professionals as part of The Review, our series looking back on the previous 12 months, to hear about their experiences and lessons gained.
We've included their opinions below, and various themes emerge. The first is that, despite everything, the design sector is mostly unaffected by the epidemic.
While the difficulties are undeniable, agency life goes on. For many firms, the advantages of remote working culture have been a windfall, enabling them to grow their worldwide operations while also developing new hybrid methods of working. Of course, this has necessitated a lot of Zoom calls, but it's also given me a new respect for in-person collaboration.
As design firms return to the studio, hesitantly, it's become evident to everybody that the spontaneity that physical touch offers is essential for a really thriving design company. As a result, one of the major difficulties for 2021 is finding the correct balance between remote and physical.
The other has struggled to stay afloat, much less thrive, in an increasingly digital environment. Only work with a purpose, as several designers have taught us, stands out these days.
The age of playing it safe is passed, as consumers expect goods and services that are not just better but also have strong social and environmental values. Take our word for it, but don't take our word for it. Read on to hear what our experts have to say about the last year and the lessons they'll be bringing with them into 2022 and beyond, in their own words.
1. Don't Be Alarmed!
Whatever the world threw at them in 2021, one thing that all agencies had to learn was to remain on track and not panic. "In the previous 12 months, the creative industries have experienced varying degrees of pain," says Jos Harrison, Reckitt's worldwide head of brand experience and design.
"This is mostly due to intense client demand to respond to the immediate issue of COVID-influenced – largely transitory – behaviour alterations. However, as Jos points out, it is our responsibility as creatives to go beyond immediacy and keep an eye on the larger picture.
"Of course, being responsive to large events such as the epidemic is critical. The true test of success, however, is establishing brands that can adapt and remain relevant regardless of the environment."
2. Vulnerability May Be Used To Your Advantage
In an increasingly chaotic environment, it might seem hard to plan ahead, and it can be tempting to give up. Malex Salamanques, head of Space Doctors, a worldwide cultural and creative company, takes a different approach. "I treasure the moment when I stopped resisting my vulnerability and began to explore what I could accomplish with it," she adds.
"I grew better at interpreting my own intuition as a designer, semiotician, and meaning builder, utilizing it as a compass to navigate the highly unpredictable world we all encountered."
She channelled her sentiments of being out of control into all aspects of her creative profession, from packaging analysis to producing ideas for worldwide companies, rather than fighting them.
She learnt "to investigate and seek refuge in the humdrum of day-to-day life, because it has become an unlimited source of inspiration and knowledge to better comprehend the contemporary reality, assisting in the creation of services and brands that connect more profoundly with people" along the way.
3. Look For Fresh Methods To Be Motivated
One of the most immediate effects of the numerous lockdowns was the removal or closure of customary means for creatives to acquire inspiration. "The early 2021 shutdown was a major test for the design sector," says Kirsty Minns, executive creative director at Mother Design.
We were compelled to discover new methods to be inspired when so many of these channels were closed to us. Supermarket shelves became a museum, periodicals became lifesavers, songs inspired layouts, and colleagues' ideas were exchanged through Zoom.
To ensure that we constantly generate art that seems fresh and new, we learnt to question our traditional go-to outlets of inspiration and discover new ones."
She plans to keep innovating around sources of inspiration in 2022. "We want to get more hands-on leading workshops; ensure that our perspectives are continuously broadened with a diverse roster of speakers; continue inspiration sessions with our worldwide family; and, at the outset of each brief, identify fresh and unique types of inspiration."
This is just as crucial for individuals as it is for agencies. Frank William Miller, Jr., design director at Matter Unlimited, remembers, "Spending so much of my time in the epidemic at my desk contributed to a little of fatigue from all that stillness."
"So, rather than staying at my desk and trying to push what won't come, I've had to learn, and will be making it more of a regular practice, to get up and walk about and go outdoors when I'm feeling stuck."
4. It's More Important Than Ever To Have A Purpose
According to Dara Lynch, chief operating officer of D&AD;, "if the lockdowns of 2021 have taught us anything, it's the value of digital content." "We've been able to take a more thoughtful approach to digitalization this year," he writes, "when we were all getting our bearings in the early days of the epidemic."
"For example, the D&AD; Annual has been transformed into a free-to-access digital platform that now reaches and is used by many more creatives than ever before." But, with so much communication happening on digital channels, how can you make sure your message isn't lost?
Katie Klencheski, creator and creative director of SMAKK, feels that "purpose matters more than ever." "These days, it takes a lot to break through the cacophony. Smarter customers, louder brands, TikTok, more influencers, and, well, more."
Missions must be laser-focused as customers seek companies with a purpose. Katie claims that "too many businesses are clean, sustainable, and emission-washing' their marketing."
"As customers become more informed – and jaded – firms must step up with more sophisticated marketing and mission statements that acknowledge that Gen-Z has the strongest BS filters and has heard it all." In other words, the world is waiting for you to be bold.
"The previous 12 months have shown us how vital it is not to lose sight of optimism and openness to dramatic change," says Sarah McGuigan, brand strategist at venture three. Looking back on 2020, the pandemic's collective shock provided us with a rare opportunity to question institutions, view old patterns with fresh eyes, and consider what we want the future to look like.
By consistently asking themselves how they are crafting the sort of future people desire and keeping connected to the voices of their consumers, businesses can re-establish this optimism and openness in 2022."
5. Working From Home Opens Up A World Of Possibilities
While the epidemic has been devastating, most people feel that the manner it has hastened the culture of remote work has been beneficial. "With geographical and physical obstacles being destroyed, a whole new universe of potential has opened up," says David Timothy, managing director of Robot Food.
"Being a northern UK agency situated in Leeds is no longer a possible impediment, thanks to the move toward remote employment." We've worked with more foreign brands than ever before in the previous year, and the results will distinguish us as a genuinely global agency.
This has necessitated a change in emphasis, allowing us to enter worldwide markets and guiding our plan for the next year. Our marketing and new business efforts are now focused on North America and worldwide areas."
Senior designer Henry Brown says it's been a similar experience at Lantern. "With the emergence of Zoom and video chats, everyone is now on an equal footing when it comes to vying for employment throughout the world."
And overseas customers account for 80% of our income this year, which is the largest percentage we've ever had. Things that were formerly considered hurdles – such as time disparities and the lack of face-to-face encounters – are no longer issues and may even be considered benefits.
I trust you enjoyed this article on How To Be More Creative In 2022. Would you please stay tuned for more articles to come? Take care!
JeannetteZ
Want to Learn How to Build Your Own Home-Based Online Business & Start Making Money Online From Your Comfortable Couch?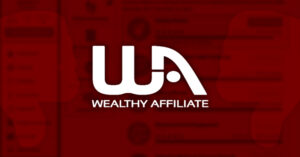 Your Opinion Is Important To Me
Thoughts? Ideas? Questions? I would love to hear from you. Please leave me your questions, experiences, remarks, and suggestions about How To Be More Creative In 2022, in the comments below. You can also contact me by email at Jeannette@WorkFromAnywhereInTheWorld.com.
You may also enjoy the following articles:
Buying vs Renting – Which Is The Best Option For You
How To Deal With Politics In The Workplace
How To Budget Money On Low Income
24 Top Ways To Make Money With Your Mobile
Why Is Everyone Talking About Dropshipping?
Surefire Ways To Maximize Your AdSense Earnings