How To Sell Your Stuff Online
How To Sell Your Stuff Online
Determine the best location for your items before selling them online to get additional money. Selling Grandma's antique tea cozy isn't the same as getting rid of your outdated audio system. We've compiled a list of some of the most popular online markets, along with information about their target demographic, design, and costs.
Online Auctions And Sales
There are a few prominent online auctions and sales sites, and as you can see, some have far cheaper costs than others. The larger businesses, such as Amazon and eBay, charge greater fees, but they are also among the most popular websites on the internet. If you're looking for a quick sale, these sites are the way to go. If you're looking to optimize your earnings, finding a buyer on a smaller site may take a little longer.
Amazon Is Number One
On Amazon, you may sell almost anything, however, certain specialist categories need Amazon approval and an enhanced selling plan. Depending on the kind of selling plan you have, Amazon charges a variety of fees on things sold. You'll pay Amazon 99 cents per item sold plus a referral fee if you choose the regular Individual selling plan.
The referral fee is a percentage of the entire selling price of the item, including shipping expenses but excluding taxes, and typically runs from 8% to 20%. If you're selling media products like books, movies, or video games, you'll also have to pay a $1.80 closing charge.
You must pay a $39.99 monthly membership cost for the improved Professional selling plan, but you do not have to pay 99 cents per item as you do with the Individual plan. As a result, the professional plan is only worthwhile if you expect to sell more than 40 goods each month.
eBay Is Number Two
eBay allows you to auction and sell a broad variety of items and offers a fee system that is somewhat less complicated than Amazon's. In most cases, you pay eBay 10% of the item's final selling price, which includes shipping but excludes taxes. If you list more than 50 goods in a month, eBay will charge you 30 cents for each listing after that.
For a price, you can also improve and market your eBay listing in a variety of ways. For example, you may wish to establish a reserve price to ensure that your item sells for at least that amount.
The charge to establish a reserve price is $5 or 7.5 percent of the reserve price, whichever is larger, with a maximum fee of $250 for most product categories. Whether or whether your item sells, you will be charged this cost.
Bonanza, Number Three
Bonanza offers a comparable selection of items to Amazon and eBay. It assesses fees depending on the item's selling price plus any portion of the delivery cost that exceeds $10. So, if you sold an item for $20 and charged $13 for shipping, your fee would be $23.
Bonanza takes 3.5 percent of the price, so you'd pay around 80 cents in our scenario. A minimum charge of 50 cents per item applies. You pay 3.5 percent on the first $500 and 1.5 percent on the amount beyond $500 for things that sell for $500 or more. In return for a greater percentage charge, Bonanza will additionally publicize your listing throughout the internet.
Sales In Your Neighbourhood Is Number Four
Craigslist, Facebook Marketplace, and Letgo are four of the most popular online classifieds.
Although these websites and apps don't necessarily take a share of your sales, you're still in charge of connecting with your customer, meeting in person, and executing the transaction. It's unmistakably different from online auctions and sales.
You should generally stick to online only if you're not comfortable managing all of the logistics yourself and then meeting up with a stranger.
You may meet your buyer in a public area (many local police stations provide a "safe haven" for such purchases) or have a buddy wait for you while you make the deal, depending on what you're selling.
The idea here is simplicity: no shipping, no fees, just cash in your palm. These marketplaces, unlike many online-only sales sites, do not provide any assurances or safeguards if your buyer turns out to be a jerk.
Poshmark Is Number Five
Poshmark is a men's, women's, and children's clothes, as well as other commodities, online sales and a social network hybrid. Its fee structure is straightforward: All transactions under $15 will incur a $2.95 fee, while sales of $15 or over will incur a 20% cost. Poshmark only $7.11 for expedited delivery, so all you have to do is print a prepaid mailing label, package your items, and send them off.
Ruby Lane Is Number Six
A $54 monthly maintenance charge is required to list up to 50 things for sale on Ruby Lane. If you have more than that, add a penny to thirty cents for each item.
A service fee of 6.7 percent of the entire purchase is also charged by Ruby Lane. Before you go into Ruby Lane, make sure you have a solid idea of how much you'll be able to recuperate in maintenance and service costs.
Etsy Is Number Seven
Etsy is the place to go if you want to sell your homemade arts and crafts or antique items. You must pay 20 cents to list an item and then a 5% transaction charge on the item's selling price, excluding delivery. You'll be charged an extra 3% + 25 cents if you utilize Etsy Payments to execute your purchase.
Clothes, Antiques, And Handicrafts Is Number Eight
Larger online auction platforms are great for getting rid of random objects, but specialty items like antiques and vintage clothing should be sold to a more targeted audience.
Swappa, Glyde, And Gazelle Number Nine
These websites are more like resellers than marketplaces. On your smartphone, laptop, or tablet, they provide you with a quotation, which you then transmit to them.
In essence, the sites are comparable, so you may compare quotations from each and get the best deal. You'll almost certainly receive a lesser price for your devices than you would if you sold them yourself on eBay. The allure of these sites is how simple it is to obtain instant cash for your devices rather than having them sit in your drawer collecting dust.
Yard sales and newspapers were the only locations where you could sell your items without having a shop before the internet and eCommerce. With all of the many selling websites and apps available now, anybody can earn extra money selling almost anything without ever leaving their home.
Are You Tired Of Scams?
The way we think about beginning a company has entirely altered as a result of online retailing. There's a good reason for this: Because 63 percent of shopping trips begin online, internet stores are becoming a more attractive choice for selling your own items.
Do you want to sell your cooking equipment as a hobby? Do you have any vintage jewelry on hand? Do you know where you can get a product at wholesale prices? Maybe you simply want to get rid of your Beanie Baby collection? (Don't tell me you don't have one!)
Maybe you're a feng shui practitioner who wants to tidy your living space or storage unit. Check out Shopify's Successful Items course if you're still trying to figure out how to locate the winning products.
There's a sales channel out there that's a great match for you, no matter what your goal is or what you're selling. We've done the legwork and prepared a list of the greatest online marketplaces for you to sell your wares.
Create Your Own Shop – eCommerce
Creating your own internet business has its own set of hurdles, but if done well, it can be incredibly rewarding and successful.
The most significant disadvantage is that you must advertise yourself and drive your own traffic to your website. In essence, you're developing your own brand, which might take some time.
The benefit is that you keep all of your earnings – no commissions are paid, and you have total control over your pricing strategy. This is the ideal platform for you to utilize to start your own online selling business.
When it comes to developing your own website to sell your products, Shopify has to be one of the most user-friendly and reliable options. Shopify was used by approximately 1,000,000 retailers as of October 2019.
The monthly Shopify charge is $29 for the most basic plan. This includes, among other things, your own website, blog, SSL certificates, abandoned shopping cart recovery, and social media sales channels. Unless you want to use a payment gateway other than Shopify's, there is no initial setup cost or any hidden expenses.
Shopify is a fantastic platform for launching your own online store. It's user-friendly and simple to use, and the customer support is fantastic. Additionally, you may utilize Shopify applications to modify your shop, such as wholesale markets like Handshake.
2. Bonanza
Although this Seattle-based firm is new to the online marketplace sector, it is doing very well. Bonanza is a vast and expanding network of online stores, with over 50,000 vendors and 35 million distinct goods.
Bonanza was recognized as one of the "Best Entrepreneurial Companies in America" by Entrepreneur.com in 2016. The costs for selling on Bonanza are quite low and are calculated depending on the Final Offer Value.
The total monetary worth of what the customer paid plus the percentage of the delivery cost that exceeds $10 is the Final Offer Value.
The Final Offer Value is $22 if you sell an item for $20 and charge $12 for delivery. The selling cost is 2.5 percent of the Final Offer Value, so your fee would be $0.77 in this case.
The same regulations apply if you sell products for more than $500, however, there is an extra 1.5 percent flat charge on each dollar amount above $500. For people who are unable to pay listing costs, this internet selling platform is ideal. It's simple to open a business, and you only pay fees if you make a sale.
Amazon is a well-known, go-to online retailer that sells over 400 things every minute. How is it possible to sell so much in such a short period of time? When customers purchase from this site, they get a feeling of security and trust. Amazon has a reputation for verifying vendors and preventing counterfeit items from entering its marketplace.
It has also won people's confidence by consistently providing the things they desire on time. That is why so many individuals see it as their preferred online shopping destination. A big number of perks increases the likelihood of your items being sold, but it also increases the costs.
On Amazon, a professional selling account involves an application and a monthly charge of $39.99. In addition, there are costs for each item sold. If you don't intend on selling more than 40 goods each month, an individual seller account with no monthly cost is available.
Depending on the category in which your item is selling, the individual seller account costs $0.99 per item plus percentage fees on top of that. For companies wishing to move huge volumes of items or get exposure to a broader audience, Amazon is ideal.
eBay, the initial online selling platform, has been around since 1995. The power of eBay selling is undeniable. There's basically nothing you can't sell on eBay, so if you're trying to sell anything unusual, here is the place to go. When selling on eBay, keep in mind the selling costs.
They impose a non-refundable listing cost as well as an "insertion" fee if you opt to list the same item in a different category. There's also a "final value charge," which is a percentage of the amount your item sells for plus a percentage of the delivery cost (they claim it's 10-12 percent for most categories).
These costs vary and are depending on the sort of goods you sell, how many you sell, and what categories you sell them in, as well as delivery. According to 2021 eBay Statistics, there are over 1.3 billion listings on eBay and 182 million users globally. It has a massive buyer network, similar to Amazon. Keep in mind, however, that your buyers have less confidence in eBay than they do in Amazon.
5. VarageSale
VarageSale is a Toronto-based online selling platform founded by an ex-elementary school teacher who was fed up with fraud and bogus ad postings. To verify that merchants utilize a legitimate profile picture and name, as well as a personal bio, the site asks them to establish a Facebook verified profile.
This makes purchasers feel more at ease while doing deals since they know who they're working with. Members of VarageSale may sell things online for free.
You may create a listing with a headline, description, and product image as a seller. If someone is interested in buying your item, they may reserve it and arrange an offline meeting to exchange it, or they can use Stripe to pay for it online. As of this writing, the platform does not charge merchants a seller or transaction fee.
6. Handshake
Handshake is a wholesale platform created and run by Shopify that connects suppliers and merchants. Suppliers are hand-picked by the Handshake team, and retailers may join whether they are brick-and-mortar or online (or both). You may apply to sell wholesale on the site if you offer unique, distinctive items under your own brand.
Handshake differentiates itself from other online selling sites due to its connectivity with Shopify, in addition to holding a large range of unique, non-mass-produced items.
Shopify is the world's most popular eCommerce platform, allowing wholesalers and retailers to manage inventory, monitor sales, and place new orders all from inside the same eCommerce ecosystem. In the realm of wholesale markets, where CSV uploads and other manual maintenance are common, this sticks out.
7. Ruby Lane
Ruby Lane was rated the number one suggested selling venue in 2019 by the EcommerceBytes study as the greatest online selling site and shopping forum for vintage and antiques. Ruby Lane has around 1.80 million unique visitors per month as of November 2020.
Setting up a store on Ruby Lane is free, and the platform doesn't charge you for listings. For stores with 50 or more goods, however, you must pay a $54 monthly maintenance charge.
The maintenance cost is determined by the number of products you have listed. In addition, RubyLane levies a 6.7 percent service fee on total Purchase Order purchases (excluding sales tax).
This internet marketplace is dedicated to bringing collectors together. This is most likely the site for you if you're seeking a specialty selling website for your antiques and collectibles. However, keep in mind the costs.
Etsy, like Ruby Lane, caters to a more specialized market than eBay or Amazon. You may sell your handcrafted items, artwork, collectibles, and antiques here.
Etsy is considered a profitable platform for online commerce, with yearly sales topping $4.97 billion in 2019. Etsy is a well-known and respected online marketplace. This site is one of the greatest locations to sell your items online because of its simplicity of use and general solid reputation in the online selling sector.
Conclusion
As you can see there are many places where you can sell your stuff online. Based on the information in this blog, you can find the ideal place to sell your items.
Some online shops charge higher fees but have a much larger audience. For example Amazon and Shopify. Etsy is ideal if you want to sell your crafts or antiques.
I trust you enjoyed this article on How To Sell Your Stuff Online. Would you please stay tuned for more articles to come? Take care!
JeannetteZ
Want to Learn How to Build Your Own Home-Based Online Business & Start Making Money Online From Your Comfortable Couch?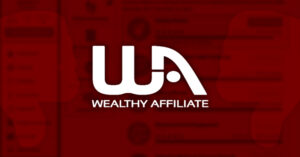 Your Opinion Is Important To Me
Thoughts? Ideas? Questions? I would love to hear from you. Please leave me your questions, experiences, remarks, and suggestions about How To Sell Your Stuff Online, in the comments below. You can also contact me by email at Jeannette@WorkFromAnywhereInTheWorld.com.
You may also enjoy the following articles:
Buying vs Renting – Which Is The Best Option For You
How To Deal With Politics In The Workplace
How To Budget Money On Low Income
24 Top Ways To Make Money With Your Mobile
Why Is Everyone Talking About Dropshipping?