Buying vs Renting – Which Is The Best Option For You
Buying vs Renting – Which Is The Best Option For You?
In the long run, the conventional opinion says that owning a property is better than renting. The amount of time you expect to spend in one location is maybe the most critical aspect in the rent vs. purchase decision.
The more roots you have, the more sense it makes to own your house. However, other variables come into play, such as the status of the economy in your city or state, your financial discipline, and your ability to complete home remodelling tasks, to mention a few.
The Benefits Of Homeownership
1. Housing Payments That Are Consistent
If you finance your home purchase with a fixed-rate mortgage loan, you'll know exactly how much your principal and interest payments will be for the duration of the loan, which may be up to 30 years.
Financial stability is aided by this long-term predictability. If you rent, on the other hand, forecasting your monthly payment for years to come would be far more difficult. Every year, you'll most likely be at the mercy of your landlord and the rental market. Of all, principle and interest payments are simply one aspect of homeownership for a homeowner.
Homeowners' insurance prices aren't set in stone, and they may — and do — fluctuate. Additional variable expenditures include property taxes and homeowners association dues. Don't forget about the repairs. If your roof or air conditioner needs to be replaced, you are responsible for the expenditures.
However, if you have a 30-year fixed-rate mortgage, you can anticipate paying the same amount for principal and interest for the next 360 months, which gives you a lot of peace of mind. In addition, if your income increases over that period, your principal and interest payments will decrease in proportion to your entire budget.
2. Purchasing A House As An Investment
The realtor's motto is one of the most persuasive reasons to purchase: Why waste money on rent when you can buy a home? That was sound counsel over the seven decades from the end of the Great Depression to the Great Recession.
During that period, housing values were either steady or increasing. Double-digit price increases during the housing bubble of 2005 to 2007 meant that those who timed the market just right made out like financial geniuses. Then followed the financial crisis of 2008, when property values in several regions plummeted by as much as 50%.
Prices, on the other hand, are now rebounding back. If you purchase now, the value of your property will almost certainly increase, particularly if you reside in a strong regional employment market. However, you should never rely on a quick return on your investment.
Even if the value of your property stays stable, it will give another sort of investment: A mortgage is effectively a forced savings account, requiring you to pay yourself every month.
3. When You Sell, You Get A Tax Break
Uncle Sam wants you to purchase a house so badly that he's dangled a slew of tax benefits in front of would-be homeowners for years. The mortgage interest deduction was one long-standing tax advantage. With President Donald Trump's 2017 tax overhaul, however, this loophole was mainly closed.
Every year, taxpayers lose the opportunity to deduct property taxes. Another tax incentive is still available: you don't have to pay capital gains tax on the profit you make after selling your house, up to a ceiling of $250,000 for single taxpayers and $500,000 for married filers.
4. You're The Boss
Monthly payments that are predictable, a high return on investment, and considerable tax advantages are all good reasons to purchase a house. They are, however, bloodless. Let's be honest: Homeownership is often an emotional choice, influenced in large part by personal tastes.
You are the boss and have the most say in your lifestyle and family choices when you own a home. Let's say your children attend public school and you don't want to risk them having to move schools because your lease hasn't been renewed. The chance of needing to relocate would be much reduced if you owned property.
Do you have any pets that you don't want to give up? When it comes to dogs, cats, bunnies, and reptiles, apartment complexes might be picky, but if you own your home, you're usually the captain of your crew.
Do you like gardening or remodelling your home?
Do you need a location to keep your boat?
You can enjoy these leisure activities more readily as a homeowner since you don't have to worry about logistics or constraints.
5. Your Children Will Be Stable
When compared to children of renters, researchers have shown that children of homeowners perform better in school, spend less time gazing at devices, and have a generally healthier childhood.
Of course, there's a big chicken-and-egg problem here: Does homeownership actually make better parents, or is it just that those who can afford houses are less stressed financially?
Yes, good parents can rent and bad parents can buy. According to a National Institutes of Health-sponsored research that looked at the "intangible advantages" of homeownership across different economic levels, the data seems to support homeownership as a healthier setting for children in general.
6. It's Less Expensive Than Renting
Owning a home is often a better value than renting if you remain in it for more than five years. According to a Trulia research of rent vs. purchase, purchasing is roughly 50% cheaper than renting in areas like Miami, New Orleans, and Oklahoma City, providing you remain in the same property for seven years.
People who can afford to purchase save more than renters, even in expensive cities like Honolulu and San Francisco. Homeownership is 35 percent less expensive than renting throughout the country. Of course, that's only an average; if your home's value rises dramatically, you'll fare much better. You'll probably wish you had rented if it plummets.
Pros And Cons Of Homeownership
Homeownership is a difficult option that has both benefits and drawbacks. Do you like the notion of painting your white picket fence every five years and accumulating stuff in your basement? Perhaps buying a home is right for you. Here are some things to think about as you examine your alternatives.
PROS
Increasing Equity
Homeownership is the equivalent of a forced savings account, barring another price fall. You make monthly payments to your lender, but the money eventually returns back to you in the form of equity as the market value of your house rises.
Consistent Payments
A fixed-rate mortgage locks in your monthly principal and interest payment for the life of the loan. If you sign a rental agreement, your rent might go up the next year, the year after that, and so on.
Personalizing Your Living Area
Do you like purple wallpaper? Do you want to plant some wildflowers? Have you discovered the ideal location for your grandmother's crystal chandelier? If you own a home, go ahead and do it.
Tax Advantages
Interest on a mortgage and property taxes are no longer tax-deductible. However, if you sell your principal house and make a profit of $250,000 (or $500,000 for married couples), you may avoid paying capital gains tax.
Involvement Of The Community
Voting, helping at schools, and general civic roots all go hand in hand with home ownership. If you own a house, you're more likely to establish roots and form bonds with the individuals in your neighbourhood.
Ownership Satisfaction
Have you ever gone on an apartment complex house tour? No, I don't believe so. While renting a home may seem like a transient arrangement, owning one promotes a feeling of pride.
Are You Tired Of Scams?
CONS
Make Payments For Your Upkeep
Is your toilet flooded? Is your refrigerator acting up? That's on you; as a homeowner, you're responsible for any unforeseen costs. You're the on-site property manager, dealing with a burst pipe on a chilly January morning or a malfunctioning air conditioner on a hot August day. Homeownership may be a chore these days.
Risk Of Value Decreasing
Owning a home is never without danger. You could buy during a time of economic downturn, which will influence the value of your property. How strong is the economy of the city you wish to reside in?
What is your city's or state's trajectory – steady expansion, inevitable decrease, boom and bust? Predicting the future, particularly the future of a given location, is difficult and often relies on local or state politics. A declining trend may have a detrimental impact on your home's equity.
Initial Payment
Homeownership requires a significant investment in the form of a down payment, which may start as low as 3% but can reach 20% or more.
Before you can apply for a loan, you must first raise the cash for a down payment. And, once you've decided to buy a house, you've basically made a huge gamble on a real estate asset over another sort of financial investment, such as stocks or bonds.
Difficult To Get Around
Renting gives you freedom; owning a home gives you roots. So, if you want to sell your property, you'll have to put it on the market and wait for the appropriate buyer to give the right price before cashing out your equity. Depending on the market, you may have to wait much longer than you'd want before being able to relocate.
Homeowners Association Fees
A homeowners organization or condo association may charge you hundreds of dollars each month in fees, depending on where and what you purchase. Fees may be increased to keep up with inflation, or special levies may be imposed to pay for capital upgrades. If you don't sit on the governing board of the organization, you may have little say in the amount or timing of these fees.
Taxes On Real Estate
Property taxes, which make up the majority of a municipality's income, may go into the thousands of dollars each year. The typical tax bill in certain regions of the New York metro area exceeds $10,000.
Your property tax is set by your municipality and is based on the assessed value of your house. You may disagree with the assessed value and, as a result, the property tax amount, and you may try to challenge the assessment, but you must maintain your property free of tax liens.
The Benefits Of Renting
1. Renting Is Less Expensive In Certain Areas
Many Americans seem to be priced out of homeownership in the country's most expensive property areas. According to the National Association of House Builders' affordability index, the typical home price in San Francisco was $1.35 million in the third quarter of 2019 — and just 8% of homes sold there fit within the median-income family's budget.
Even with rock-bottom interest rates, you'll need to earn Google money – $250,000 a year — to purchase a $1.3 million house in Silicon Valley, according to mortgage website HSH.com. In high-cost cities, renting is your only alternative if your salary is average.
Compare this to low-cost towns like Cleveland, Detroit, and St. Louis, where a median-priced house can be purchased for less than $35,000 each year. Is this to say that you should purchase a property merely because it's cheap?
Not necessarily; the median house price in Detroit has dropped 10% in the last two decades, despite the fact that housing prices in other cities have more than doubled.
2. Low-Cost, Quick Mobility
If you're an upwardly mobile employee in a field that encourages or requires frequent migration, renting may be the best option. Renting allows career-minded workers who anticipate they'll be in Atlanta this year, Los Angeles in 2016, and Chicago a few years later to pack up and leave with few financial consequences.
In these circumstances, the decision to rent vs. purchase appears self-evident. "Renters may move quickly and earn a greater return on their investment," says Ken Johnson, a Florida Atlantic University real estate economist. Homeownership establishes you in a location where your opportunities may be limited.
During the Great Recession, economists bemoaned the fact that many people were unable to relocate to places with better employment prospects because they were unable to sell their houses. Even in a regular market, buying and selling have high transaction expenses: brokerage fees, closing charges, inspections, appraisals, and repairs.
3. You're Not Tied To A Depreciating Asset
The housing catastrophe has passed, but the lingering effects persist. Home prices plummeted by half in certain boom-and-bust regions, wreaking financial hardship on those who bought near or at the top.
Many of their houses were lost to foreclosure or short sale, affecting their credit ratings and potentially emptying their bank accounts.
True, the housing crash was an exception in a market that had seen decades of steady, consistent price increases. However, the collapse demonstrated that homeownership is not without danger.
Pros And Cons Of Renting
There is no ideal answer to the rent vs. purchase dilemma. Every homeowner has periods when buyer's remorse overshadows the benefits of ownership, and every apartment dweller becomes tired of the obnoxious above neighbour. However, if the notion of going to Home Depot makes you break out in hives, you could be a renter. Here are some things to think about.
PROS
Simple To Move
Are you tired of your once-pleasant neighbourhood? When your lease expires, you must vacate the premises. Is there a job opening in another city? Take off and don't look back. Looking to save money by downsizing? It's simple to do. There is no need to sell your home before hiring movers.
You're Not Tied To A Depreciating Asset
As the housing catastrophe showed, owning real estate may be dangerous. When you rent, the risk is assumed by someone else. You'll never be stranded in a house because you're behind on your mortgage payments.
Repairs Are Covered By Insurance
Plumbers, electricians, carpenters, and AC repairmen? It's not your issue; it's the landlords.
There Are No Property Taxes
Because you haven't received your property tax bill, you haven't paid it. However, your landlord may pass this expense on to you, resulting in a roundabout payment. If you feel that your landlord is giving you too much information, you may always walkout.
How To Avoid A Bad Investment
The smart money is in the stock market rather than single-family houses for a reason: Stocks are typically a superior investment, but if you've already invested in homeownership, selling your house is the only option to get out of your very illiquid investment.
CONS
Rent Might Rise
In a year or two, how much will your rent be? You won't know until it's time, therefore your yearly budget will always be unclear. You'll be stuck with much larger rental payments if real estate values rise dramatically.
Doesn't Increase Equity
Your monthly payments are accumulating money for your landlord, not for you. It's disheartening to think about wasting money.
Property Can't Be Changed Without The Owner's Permission
Do you want to add a hot tub to your backyard? Do you want to replace your Formica countertops with granite? Don't waste your time.
There Are No Tax Advantages
Renting isn't for you if you want to get even with Uncle Sam. When you relocate, you won't get a mortgage deduction, a property tax deduction, or a capital gains tax cut.
Conclusion
While owning a home requires you to develop equity, renting allows you to spend your surplus cash more freely. You'll need the discipline to save money outside of your rent to develop a nest egg.
I trust you enjoyed this article on Buying vs Renting – Which Is The Best Option For You. Would you please stay tuned for more articles to come? Take care!
JeannetteZ
Want to Learn How to Build Your Own Home-Based Online Business & Start Making Money Online From Your Comfortable Couch?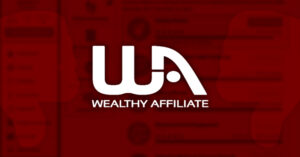 Your Opinion Is Important To Me
Thoughts? Ideas? Questions? I would love to hear from you. Please leave me your questions, experiences, remarks, and suggestions about Buying vs Renting – Which Is The Best Option For You, in the comments below. You can also contact me by email at Jeannette@WorkFromAnywhereInTheWorld.com.
You may also enjoy the following articles:
How To Deal With Politics In The Workplace
How To Budget Money On Low Income
24 Top Ways To Make Money With Your Mobile
Why Is Everyone Talking About Dropshipping?
Surefire Ways To Maximize Your AdSense Earnings