Legitimate Work From Home Jobs With No Startup Fee
Legitimate Work From Home Jobs With No Startup Fee
Most people want to find a work at home opportunity that does not charge a startup fee. Scammers will usually offer a deal that is too good to be true and will likely ask for personal information and a bank account number. You must avoid sites that ask for that kind of information.
Before the internet-connected us at all times, it was mostly reclusive novelists and temperamental artists who could truly work from home. Anyone who had the dream of being able to work in their pyjamas was either stuck dreaming about it, or they fell victim to some envelope-stuffing scam that cost money and never materialized with a paycheck.
These days, there are many legitimate ways to make money from home. Technology has created new opportunities for work from home jobs that weren't possible previously, many without having to spend a ton (if anything) to get started.
With advances in technology and corporate attitudes towards telecommuting turning around, there are more remote positions than ever before! In fact, according to FlexJobs.
An annual analysis of the top companies that hire remote workers showed a 159% increase in the number of remote jobs from 2005 to 2017. But just because telecommuting jobs are on the rise doesn't mean you can slack off from doing your due diligence. The FTC estimates that ONLY one in every 55 work-at-home opportunities is legit.
There are many warning flags that an opportunity is a scam. Things like lack of contact information, vague job descriptions, hyped-up job ads, negative reviews, and poor ratings with the Better Business Bureau. But there is one warning flag that causes a lot of confusion, and that's fees associated with working from home. With most work-at-home jobs, the bare minimum you'll need to provide is a reliable computer (or laptop) and high-speed internet connection.
However, depending on which role you perform, you may also need additional office equipment like a dedicated phone line, a headset, a quiet office space free of distractions, and a printer with scanning abilities. Some legit fees you may encounter when applying for remote jobs are training materials and criminal background checks (CBC).
It's primarily entry-level positions that require these sorts of fees, and the reason companies do this is they want to weed out candidates that aren't 100% committed to the role. The rationale is if you invest a small amount of money, you're more likely to follow through and remain with the company for an extended period. On the flip side, most telecommuting positions for professional careers do not require training or background checks fees.
Another reason entry-level positions come with fees is that so many individuals are applying for these positions that it's cost-prohibitive for these companies to pay for these items in mass. One last thing you need to consider: Is the position a job or a business opportunity?
There are many legit business-in-a-box, home-based franchises, and direct sales companies that require a startup fee. These sorts of fees are entirely legit when you're joining a business opportunity, but again, you need to make sure that you're dealing with reputable companies.
What You Should Know Before Starting
There is a great deal of information on the internet about successfully starting a work-at-home business. You will find it at thousands of sites, many of which are quite legitimate. However, it will be crucial that you understand how this all works before making any decisions.
First, it's important to understand that your work from home work opportunities is very much like all work-from-home opportunities. You can pick the perfect one for you, but it is far more likely that you will spend most of your time and efforts trying to be perfect. If you do not enter this world with low expectations, you will quickly find that the work-at-home business you pursue will be challenging and impossible to maintain.
Are You Tired Of Scams?
Legitimate Work From Home Opportunities
There is a veritable zoo of home business opportunities out there today that is more legitimate than some in the past. Whether you want to develop software, create websites, work on a project for a partner, or focus on managing an online business, there are a lot of opportunities out there for you to get started.
Here is a list of some of the more popular work-from-home opportunities. Content Marketing is the new kid on the block, with new strategies popping up every day. You can work on marketing and social media for a local business and even create unique content with your own face on it. This might be just what you need to help you build a business from the ground up.
Adult websites have opened the doors to an exciting new job for nearly everyone. People like doing silly, weird or entertaining tasks, and there is a lot of job and income to be had from simple household chores that have fallen by the wayside. However, it can be hard to determine what is legitimate and what is not, so it is best to do your research and be careful.
For example, there are a few paid sites where people hire out household tasks to people like you. You can earn an income without investing time or effort into your work. These are called virtual assistant jobs. Home help jobs are one of the most popular from home opportunities. Some of the main ones are
pet sitting,
child care,
house cleaning,
chauffeuring, and
grocery shopping.
Are you still stuck thinking about what you would do if working from home, with or without money? Well, if not, you may want to explore some of the newer opportunities to earn a living from home. If you have some marketing skills and experience, you may be able to find a digital marketing job where you would get paid for your efforts without investing your time or money in marketing yourself.
That can be huge for many reasons: it doesn't cost anything to market yourself, you don't have to worry about your social media account getting hacked, and you don't have to go to networking events or wait for an interview to get a job. There are many fantastic websites where you can submit design jobs to get paid.
The Best Work From Home Jobs
Just to let you know, if you think a job or company may be scammy, it is always best to steer clear. You'll be better off shopping around or talking to friends and family who have used the job opportunity. If you find a site that looks legit, though, be sure to investigate thoroughly.
Check the company out at the BBB and Consumer Affairs websites before giving out any information. Also, be sure that the job actually is available, and not just some sort of cleverly-created phony. Bogus work from home opportunities is plentiful. There are many work-from-home opportunities available that are legitimate. You can make money doing tasks that you would do at a regular job.
Almost all of the jobs on this list offer employment without any upfront fees and can be completed by anyone with a computer and high-speed internet. No coding or prepping is required! Most of these options require skill sets or customer service experience, but most are compatible with those who have none. Returning customer service jobs are the bread and butter of the work from the home industry. A return customer service representative is tasked with fixing customers' problems in a timely and courteous manner.
How To Find Legitimate Work-At-Home Opportunities
Finding the best legitimate work-at-home jobs isn't always the easiest, but it is definitely possible if you know where to look. Sometimes, it is all about time searching for work at home. If you have a certain amount of time, you may have better luck with earning a sizable salary or even saving a ton of money over the years.
You can find work at home opportunities with no startup fees on sites like UpWork, VirtualSitter, and ContractorCity. Another good way to start your search is to search online for the type of work you want to do and then look for the best positions available on Glassdoor, Indeed.com, and other job-oriented websites. You can often find many legitimate opportunities at home for very reasonable fees.
Here are some suggestions:
Visit websites with information about legitimate work at home opportunities and the qualifications needed.
Check with your local Chamber of Commerce, the Better Business Bureau, or the IRS for tips on avoiding scams and working from home.
Check with other workers, and ask them what they think of working from home.
Look into contract work instead of full-time work, as it's much easier to establish yourself as a "contractor" and keep your overhead to a minimum.
The first step to finding a legitimate work-at-home job is to look at the legitimate opportunities already available in your area. You can check in with government and nonprofit agencies for help finding work-at-home positions. In my own area, the Americorps program has hundreds of positions. This is another great way to find jobs that are not just outside of your realm of experience but that you might actually find enjoyable.
Another avenue is to look for jobs on craigslist. I spend a lot of time on Craigslist looking for work. You can check here if you're in search of legitimate opportunities. While you don't see a lot of work-at-home jobs, it's also possible that many of the listings are really out of date, and a scam artist would probably avoid posting them there.
Digital Marketing Jobs
Digital marketing jobs are booming. For this article, we'll focus on those where you don't need to be a master at graphic design or web design to make a decent living. This is an area with a great deal of opportunity and variety. In a world of Facebook ads and Google AdWords, digital marketing is a way for anyone to make money online with minimal upfront investment.
They're often enjoyable and fun to do, so that we will break it down into four areas: paid search, social media marketing, pay per click (PPC), and affiliate marketing. The good news is that you don't need any special knowledge or specialized training to get started. You can set up a legitimate work-from-home job from your home computer.
Companies often hire freelancers to work on SEO, content writing, affiliate marketing, graphic design, and other digital marketing-related jobs. Digital marketers often work from home because the benefits to employers, employees, and freelancers outweigh the risks.
Freelance Marketers and Freelance Web Designers are extremely in-demand in today's market. The digital marketing industry is ripe with possibilities for marketers and web designers. The opportunity for financial gain is huge in this industry, and the income is solid, so it is no surprise that even the best entrepreneurs are choosing this profession.
Writing Jobs
This list is by no means all-inclusive. If you're interested in starting a side hustle and have a passion for writing, there are various writing jobs that you can work from home for very little to none out of pocket. If you like to write, there's a good chance you'll find something here that interests you, but we've also included some other writing jobs that are more "day job" oriented for those people that don't think they can be full-time writers.
Many writers need to supplement their income in some way. Still, all of these opportunities can allow you to live a life of creative freedom without being constantly worried about making money. No experience is necessary. Writers can easily create custom music that sounds professional while still writing music.
Writing is one of the least sexy and most under-utilized areas of the economy, yet the people who do it are some of the most creative, hardworking, and passionate that you will find. As a writer, you do not need to sit in front of a keyboard and a monitor.
You write from the inside out, and the idea is to keep things moving in a direction that you set out to go. The upside of working from home is that, while there is a huge demand for writers, it also means that the supply can be quite low (if any), meaning that you can make as much or more money than working any other job. This is a skill that can be honed and perfected at home.
Tech Jobs
Some of the better-paying work-from-home jobs fall into the tech industry. For example, you can start your own custom software consulting business. With over one million customers worldwide and 13 million users across all major platforms, most people have the skills they need to sell software to businesses.
The top advantages of this job are that it is flexible and your own boss. There are no mandatory working hours, and little to no overhead is required to start and grow a business. In the virtual assistant industry, there are far more opportunities than qualified people. Anyone with basic digital skills can start a virtual assistant career that will likely help them save hundreds of dollars per month.
Digital marketing is such a broad topic that it is impossible to list all of the different areas included in digital marketing. However, you can look at popular websites like Monster or LinkedIn to find digital marketing jobs you can pursue. Some of these jobs are one-offs, while others can lead to long-term careers in digital marketing.
However, if you're considering getting started, a few tips: Is the company online friendly? This should be your priority when looking at any job. If the company doesn't want you to know about it, you should not consider it for a job. How transparent is the job posting? Not many employers disclose pay rates online, but it's a good idea to do some research on your own if they do.
Tips To Avoid Scams
While it's true that online scams are still a prevalent part of the Internet, the rate of attacks has been on the decline in recent years. Most legitimate work at home opportunities will have a small setup fee. If they don't, it's probably a sign that the company or person you're working with is a scammer.
If you're serious about working at home and you're being asked for a fee, you should probably be careful. Most companies that do not charge a startup fee are legitimate, so do some research before you sign on the dotted line. You can usually tell if a business or person is legitimate if they have a URL and are not merely offering their services as a download from the Internet.
The biggest problem with work from home scams is that there are a lot of them out there. Not only do scammers know they can find victims on all the major work-at-home job sites, but they also know they can target anyone, anywhere in the world, who is looking for a job.
Thus, there are a lot of different scam emails that try to attract victims. If you are looking for a work at home opportunity that does not charge a startup fee, it is good to check out the specific requirements listed for the work at the home opportunity before responding.
Tips To Succeed In Your Work From Home Job
There are a lot of secrets to being successful in a work-from-home opportunity, but the most important thing is always to know who you are working for. Never feel pressured by someone to do something you're not comfortable with, no matter how good a job they say they are offering.
Make sure you know what they are willing to put up with from you. Always go through references for the company you want to work for. If you know the company you want to work for is doing a large volume of work, ask them if they have a minimum number of projects they need to be completed every month, or if you can email them any time of day. Most companies do better scheduling work on their calendar then they ever do with email.
Starting a work-at-home job is a huge endeavour. Be sure to know what you are getting into. The more knowledgeable you are about what you are doing, the less likely you are to end up breaking your back and disappearing from your family's lives forever. Before starting any work at home, make sure you read the contract thoroughly.
You should also not be afraid to ask to talk to the company representative a friend has referred to you. Your life may depend on it. In the beginning, your duties will likely be minimal since the opportunity will still be new. Once you are part of the company, getting as much knowledge about their specific business can be useful as possible.
The first step in any job search is research. What's more, if you want to find a good job at home, you must research thoroughly. That means taking into consideration all the elements of your new career. Do you want to work from home in a more "recreational" capacity? Or do you want to work in a more professional capacity, such as a tech support worker?
Conclusion
Job offers that promise high income, job security, and fun working conditions are highly desirable to those who want to create a job from home. Please don't ignore them. Be wary, but don't put your finances at risk. In the end, I hope this article has given you some information about the processes that need to be followed to start working from home successfully.
It's important to note that although you can work from home as a matter of choice, some fundamental things need to be addressed to make it happen. Be sure to do your research before you jump into this idea. There is no shame in being smart about what you do, and you should not be afraid to ask questions if you need answers.
I trust you enjoyed this article about the Legitimate Work From Home Jobs With No Startup Fee. Would you please stay tuned for more articles to come? Take care!
JeannetteZ
Want to Learn How to Build Your Own Home-Based Online Business & Start Making Money Online From Your Comfortable Couch?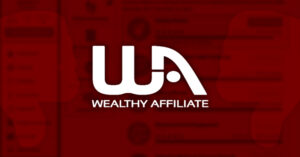 Your Opinion Is Important To Me
Thoughts? Ideas? Questions? I would love to hear from you. Please leave me your questions, experiences, remarks, and suggestions about the Legitimate Work From Home Jobs With No Startup Fee in the comments below. You can also contact me by email at Jeannette@WorkFromAnywhereInTheWorld.com.
You may also enjoy the following articles:
9 Highest Paying Work From Home Jobs Without A Degree
How Wealthy Affiliate Works – An Interesting Approach
An Honest Wealthy Affiliate Review
What Are Short-Tail Keywords For SEO?
How To Identify Long-Tail Keywords And Use Them