Commun-it Review
What is your business? What are your ideas about expanding it? Regardless of what you do, you have to have an online presence. Otherwise, you will be removed by your competitors. One of the best ways to obtain online visibility is running a website or having several social accounts.
A website could be a bit expensive for newcomers. However, social accounts are free and very engaging to people who wish to start their own business. They offer you a variety of features that let you advertise yourself and communicate with your customers.
Also, these social accounts give you the option to connect your customers to your other online platforms. Right now, one of the most engaging social platforms is Twitter. During just a few years, millions of people post regularly on Twitter for different purposes.
Do you want to start a campaign? Are you looking to encourage people to join a social movement? Do you intend to get entertained with abstract content? Do you want to access the most reliable news faster than others? Well, if yes, you can have them all on Twitter. So, you are dealing with a trustable and engaging social platform.
Twitter is also great for business purposes. Here, in this article, we are going to talk about a platform that gives you whatever you need to exploit Twitter as effectively as possible to expand your business in a short time. First, we need to know what Twitter is and why it is very popular across the globe. Then, we will introduce an excellent platform that lets you become a professional Twitter user. Let's get started.
What Is Twitter?
Twitter is one of the giants of social media. To put it simply, users communicate with each other by sending messages or Tweets as they are called. Twitter is a place for microblogging and social networking. Microblogging means that you have to use the lowest amount of content to convey your messages., unlike other social platforms. For example, your written posts should be very small, perhaps, 7 or 8 sentences.
Or, videos or other motion pictures must be concise and abstract. That's one of the critical elements of Twitter, as people don't have time to read long posts or watch boring videos. And, concerning social networking, Twitter acts just like other platforms, which means you can follow people you like or comment when somebody shares something on Twitter. Twitter was founded in 2006 based in San Francisco, California, the US. Let's review some facts about Twitter that could change your mind entirely about it.
Facts About Twitter
Earlier, we said that Twitter is very popular among businesses too. You might be wondering why! Well, statistics show that Twitter, in many different aspects, can be as engaging as other social platforms. Here are some facts about Twitter for you:
Every day, as high as 150 million users check their Twitter accounts.
So far, tver a billion Twitter users ahave vailable in the network.
10% of users are the most active ones as nearly 90% of all tweets are written and shared with them.
More than 80% of users enter Twitter accounts via their phones.
The most famous figure on Twitter is Barack Obama with more than 111 million followers. Katy Perry and Justin Bieber are placed in the second and third ranks,
Twitter is very welcomed by intellectuals like journalists, authors, and social figures. As evidence, you should know that one-third of all users on Twitter are journalists.
Twitter is a powerful platform for politicians, and that's why more than 80% of them are active on it.
Twitter has a very interactive atmosphere as more than 6000 tweets are being sent and received per second.
Is Twitter Good For Marketing Purposes?
Well, you might not be convinced. It seems odd to you if you hear that a company uses Twitter for commercial and business purposes. However, it is just not true. Twitter is becoming one of the most favourable hubs for businesses to sell and communicate with their niches. Perhaps, if I give you some statistics regarding businesses on Twitter, you will change your mind about it.
In the US, companies with more than 100 employees benefit from Twitter a lot. That's one nearly 70% of these companies have a Twitter account.
Businesses use Twitter to advertise their products and services. For example, in just one year (2017), more than 70 million dollars was spent on advertising on Twitter.
Accounts that are assigned to famous brands are well-known. Most famous brands' Twitter account has more than 100000 followers.
Using Twitter is becoming part of the regular activities of companies. For example, as high as 42% of companies Tweet between 1-5 times!
I could convince you that Twitter is an excellent place for businesses to get better visibility. However, that's not all! Working with Twitter is a bit trickier than other more famous platforms. You need to learn this skill which could take lots of time. In fact, if you decide to run your business on Twitter, you will definitely need help!
You might want to hire some people to do the job for you. However, if you don't want to waste your time, energy, and money, you need more affordable and practical. Yes, Commun.it is what you need to use Twitter more effectively. So, what exactly Commun.it is? From now on, we will just focus on Commun.it.
What Is Commun.it? And What Can It Do For Me?
So, what exactly is Commun.it? How is it going to be helpful for you and your brand? to answer this, let me ask you a fundamental question. As the manager of a business, what do you want to get out from Twitter or basically any other social platforms? Well, let me give you the answer.
The most crucial aspect of your Twitter account or any other accounts is engagement. You have to act so that more and more internet users get attracted by your content. This is the only way you can increase the chance of selling more products and services.
So, to make sure of having a very high engagement rate, you have to create content including written posts, videos, images, etc., constantly, communicate with your followers, and surprise them every day.
All these tasks are very time-consuming! As your business manager, you don't have time or don't want to spend money hiring people to do them for you. The good news is that Commun.it is there to let you free from thinking about your engagement rate. So, let see how it can help your brand:
You Will Save Time
When you are on Twitter, you have to find follow and unfollow suggestions, schedule posts, find leads, etc. With Commun.it, you don't need to be worried about them. Everything is done automatically by this platform.
Communi.it Analyses Your Community
Your strategy to increase engagement rate won't be successful if you don't know people around you. Influencers, supporters, and your followers with a higher engagement rate must be determined so that you could benefit from them. Commun.it does this for you.
Retro Information
You should communicate with hundreds of people in your Twitter account. However, you might need to get back to them sometime in the future. So, it would be best if you had something similar to a diary to check what you have done. Commun.it can do it for you and let you know the details of all relationship history with people.
Growing Your Community
People who follow you are vital for your account. As soon as they become your followers, new possibilities will be open for your brand to get more loyal customers. Some businesses just randomly follow other users on Twitter as they think this might lead to their business growth.
However, it is a wrong strategy. You have to get the highest number of relevant followers with the least number of following. Commun.it can decide what users are worth being followed and which one should be cast out.
Learning From The Past Actions
Commun.it is equipped with analytical tools which help you determine which posts are receiving the highest impressions. For example, you will be notified by Commun.it which posts are being shared or discussed the most among your followers. Then, you will realize this is the topic welcomed by them. After that, you can quickly post about that topic more frequently, leading to more views.
Working For All Social Platforms
You might have several social accounts for your business. You need to change them in between for different purposes. For example, you might have a Facebook ad campaign that needs to be taken care of, or you have to post something on Instagram. That's completely doable with Commun.it as you can easily switch between different social accounts and see what's going on.
Finding Leads
You have to use keywords to find new leads. Commun.it does it very easy for you. You have to give it some keywords and it will find new leads for you.
Social Listening
When you introduce a new product or share a new article on your Twitter account, people will start talking about it. And, most of the time, you will miss what they are saying about you. For example, someone might enjoy one of your products and write a review about it on a website. They share a link to your product for the audience.
Or, somebody will share an article you have recently posted on your account. The good thing about Commun.it is that it becomes your ears to see what others are expressing about you and your brands. This will give you an excellent source of information for correcting your future products or posts.
Schedule Posts
Even if you dedicate yourself to your brand 24 hours a day, you sometimes have to leave it alone and have fun, right? But, you might be worried about your accounts. You should be because followers expect you to be at their service all the time. This is partly possible with Commun.it. How? When you don't have access to your account on Twitter, it schedules for you as that posts will be automatically sent while you are away. Nobody will notice until you get back and start working with more energy again.
What Are The Best Features Of Commun.it?
So, as we stated, Commun.it is an excellent help for your brand. How is that possible? Let's review the essential features of Commun.it so you learn how it works. In Commun.it, you basically have three tabs: Community, Schedule, and Analytics Each of these tabs has several features. In the Community tab, we have a dashboard, my community, leads, and social feeds. In the Schedule tab, you have scheduled posts, recurring posts, New! Share top articles, and send posts analytics. Finally, you will have an activity report and engagement report in the Analytics tab. New, briefly, let see what each feature does.
Community Tab
Connecting all the profiles you manage, managing and growing your community, analyzing the community, and giving your business all the followers it needs to follow, unfollow, reply to, and engage are all happening in the dashboard. The feature My community is a bit more in-detailed than the dashboard. It basically gives you the dashboard's same options, but the lists are more extensive, so you have more options to pick from.
The next feature in the community tab is Leads. It will help you find people who are more likely to like your business. For example, if you sell Nike T-shirts, you have to find people who like this brand.
This is a very straightforward way of growing your business because you are targeting your niche. Finally, what about social feeds? In your dashboard, you will be able to see the Twitter feed which is filtered based on your interests such as posts from influencers, supporters, and other followers.
Are You Tired Of Scams?
Schedule Tab
In the schedule tab, you can outsource sending posts to Commun.it as it can send posts according to your wanted plan. More interestingly, if you don't know the best time for your posts to go out, you can just choose the option "best time" and Commun.it will guess it for you and send with the highest engagement rate. Scheduled posts are some examples. What about recurring posts?
What are they? Recurring posts are sent automatically by Commun.it to followers. They usually mention new followers from your community so that they might do the same for you when sharing and posting something. Another type of content in the schedule tap is New! Share top article. What is that? It is not very hard!
Here, Commun.it will suggest you the most interesting articles and posts in your niche so you can benefit from them by sharing them with your community. They can be sent manually or automatically. With send posts analytics, you can track your performance down.
Analytics Tab
This is the last tap we are going to review. There is a feature called activity report. The number of your engagements and followers is reported here to analyze your daily performance. You can have these reports for the last three days, last week and last month. An engagement report keeps track of a specific hashtag or monitored item you manage.
Commun.it Pricing
There are four options available for you. They include Free, Pro, Business, and Corporate which cost 0, 19.99, 24.99, and 117.99 dollars per month. The business plan is the most popular one. In the Free plan, you will get 1 social profile, the 3-day limit on analytics, 3 monitored items and leads, and finally, 10 weekly engagement limits.
However, the other paid plans offer much more. In addition to extending the period in which you can benefit from features in the Free plan, there are more exciting features to be used. For example, you will get unlimited whitelists/blacklists and 50 engagements in the Pro plan.
Also, most features in the Business and Corporate plants are unlimited, such as custom groups and follower analysis. Also, in the Business and Corporate plans, you can have 3 and 14 team members, which lets you divide up the tasks efficiently.
Commun.it – Helpful Or Scam?
Well, Commun.it seems incredible. It does free you up so you can do more important things. So, is what they say about Commun.it true? Isn't it a scam? To answer this question, we have to check some of the reviewing websites and see what people say about their experiences. Now, let's see whether people like it.
G2.com
G2.com is a famous reviewing platform. I found that most people have found this tool helpful in their businesses even though they have made some criticisms. In general, people have given 8.1, 8.0, and 9.1 out of 10 to ease of use, quality of support, and setup. Also, g2.com has offered Hootsuite and Sprout Social as alternatives to Commun.it. So, maybe, it would be nice to check them before making a decision.
First, I will talk about the positive aspects of Commun.it made by users of g2.com. Shaw V who is a sales representative enterprise with less than 1000 employees believes that the tool can be a bit confusing at first. However, he thinks Commun.it is excellent for all the tasks on Twitter such as following, unfollowing, tweeting or retweeting, running competitor analyses, searching your mentions, sourcing news items to post, following your hashtag or your brand keywords, etc.
The main negative point he mentions is the high level of complexity associated with the tool. Or, Angela Marie O who is a freelance graphic designer in a small business is happy with it as Commun.it frees her up to make her messages personal and keep her followers with her content. Finally, Mott Marvin K, who is a legal assistant, loves when Commun.it gathers all of his Twitter followers and gives him a report. So, it seems that whatever Commun.it has claimed to offer is to a large extent true.
What about the negative points? Yes, there are some nasty comments about Commun.it as well. One user in information technology and services thinks that Commun.it only works for Twitter, not for Facebook and LinkedIn. Also, they are not very satisfied with the customer service as they haven't received any response. In another strange case,
Christopher G, a sports technology evangelist, says he hasn't been able to access his Commun.it accounts for two months. Other negative comments come from Kevin B, who is a student. He says Commun.it doesn't cancel your subscription even after you request to do so.
Although Ryan W likes Commun.it as a marketing communications consultant, he complains about the fact that the learning curve is a bit steep, and you have to spend lots of time learning how to work with the tool. Having a lot of customer perks, asking too much for upgrading your account, having lots of things in the opening interface, and some restrictions in the free plan are some other complaints made by users. Just check out the rest and tell me what you think of it.
Conclusion
Social accounts are one of many ways in which you can earn fame and visibility. These accounts give you various features to grow and expand your business. Twitter is currently one of the most engaging platforms with millions of daily users. You can consider it your central hub for marketing, advertising, branding, etc. However, doing all these tasks can be time-consuming and impractical. Here, in this review, we introduced Commun.it as a tool that helps you do all the rudimentary tasks on Twitter. We explained all its features and reviewed some of the users' comments about it.
I trust you enjoyed this article about the Commun.it review. Would you please stay tuned for more articles to come? Take care!
JeannetteZ
Want to Learn How to Build Your Own Home-Based Online Business & Start Making Money Online From Your Comfortable Couch?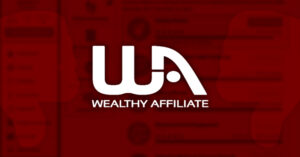 Your Opinion Is Important To Me
Thoughts? Ideas? Questions? I would love to hear from you. Please leave me your questions, experiences, remarks, and suggestions about the Commun.it Review in the comments below. You can also contact me by email at Jeannette@WorkFromAnywhereInTheWorld.com.
Here are some of my favourite blog posts:
The Importance Of Role Models On Social Media
12 Best Social Media Ideas To Increase Engagement
Positive Effects Of Social Media Influencers
Negative Effects Of Social Media Influencers
How To Best Use Social Media For Small Business