24 Best Tech Tips To Working From Home
24 Best Tech Tips To Working From Home
As more people work from home, they become their first line of IT support. That means it's essential for even non-tech professionals to learn some basic tech best practices and troubleshooting tips. To help you become a more tech-savvy troubleshooter—and to prevent many tech issues from happening in the first place—we asked the experts of Forbes Technology Council to share some essential tips for professionals who need to manage their tech at home but who don't have an IT background.
1. Learn The Basics
Work with someone with the ability to talk to you, literally, daily. I'm not talking about the voice-over but instead answering an email to work around a problem or get something done and seeing the person work with you to get it done.
Here Are 15 Basic Tips:
Practice security-mindedness. Professionals need to practice security-mindedness. Some tips are utilizing multi-factor authentication on any app that supports it, only logging on to sites with URLs prefaced with "HTTPS," and being hesitant about clicking links within emails. – Anthony Bettini, WhiteHat Security
Educate yourself about phishing attacks. Since the transition to remote work, there has been an uptick in phishing. It sounds simple, but phishing is just the entry point. The more realistic the content, the more likely the recipient clicks on it. Individuals must be vigilant with email and rely on best practices such as checking sender email addresses and not opening attachments unless expected. – Stephen Moore, Exabeam
Use a VPN and endpoint protection. Some remote professionals don't have technical backgrounds but work with sensitive data or have elevated credentials due to their job roles. This makes them targets for cybercriminals. It is vital to be human firewalls. Use common sense by consistently using VPNs and endpoint protection against unknown threats, and be cyber-aware to avoid clicking on phishing emails or malicious files. – Michael Xie, Fortinet
Don't let family members use your work computer. The best troubleshooting tip is to avoid any troubleshooting at all, and one of the simplest ways to get there is never to allow other family members to use your computer. Even unintentionally, their usage behaviours can cause numerous issues or embarrassing moments (such as cookies from shopping online). If you have to share your computer, create a separate user profile for others to use. – Pawel Rzeszucinski, Codewise
Do some periodic tech' housekeeping.'. Follow some simple housekeeping rules, such as updating the software on your machine, installing a firewall if possible, restarting your machine at regular intervals, clearing the cache periodically, uninstalling unused programs and regularly updating antivirus patches. Prolong battery life by activating the battery-saver mode, unplugging unused peripherals and turning down the screen brightness. Finally, back up data regularly. – Samiran Ghosh, Rockmetric
Upgrade your audio equipment. If you are doing video conferencing, consider upgrading your sound by using a conferencing speakerphone. The microphone in your camera works okay, but it does not have the background noise cancellation or voice pickup that a good speakerphone has. Today's speakerphones cancel echo and noises from things like air conditioning and even your keyboard. Your remote participants will thank you. – Gerald Morrison, SigmaSense LLC
Invest in the tech 'bells and whistles.'. Don't be afraid to invest in all the tech bells and whistles you need to be effective in your home workspace. Check your wifi and upgrade it if more speed and range are required. Buy a large desktop screen if it makes you more efficient. And equip your computer with a great camera and audio system for meetings. Do all of this sooner rather than later. You'll thank yourself! – Marc Fischer, Dogtown Media LLC
Log off after work. Log off of all corporate apps and networks when you're done with work for the day. It's tempting to leave everything hooked up and just walk away, but that doesn't mean that it's secure. Right now, hackers may be trolling residential neighbourhoods looking for unsecured networks and open connections precisely because more people are working from home. – Thomas Griffin, OptinMonster
Restart before a video conference. Restart your computer before a video conference, especially if you use multiple solutions (Zoom, Google Hangouts, Webex, GoToMeeting, etc.). Some solutions don't always release resources, which prevents another solution from functioning. – Ivan Harris, Kraytix
Separate personal and professional web traffic. With remote work and work-from-home becoming the new typical, non-tech professionals need to be aware of best tech practices to avoid work disruption. Besides using a VPN with reliable wifi or cellular connection, one simple but fundamental practice is to separate personal from professional Web traffic, as personal traffic might have more vulnerabilities (e.g., insecure emails, attachments, links). – Ahmad (Al) Fares, Celitech Inc.
Back up your files. It is vital to make regular backups of all your desktop files. With cybersecurity risks at a peak due to everyone working remotely, one must have a fail-safe plan in case their files are compromised. – Ashwini Choudhary, Recogni
Be aware of bandwidth. If your primary work element is typically on-premises, working remotely may cause you to have bandwidth issues. Keep in mind that it is household bandwidth, not just your device, so be aware of other users in your home who may be online, streaming, etc.—they are using a large amount of bandwidth by doing this. Cut down on video calls or streaming, and use your phone for audio. – Dave Priscak, ON Semiconductor
Brush up on your search skills. The "basic" tip I'd give non-technical professionals working from home is to brush up on their internet search skills. The more we can teach people to "self-serve," the better off they are. They don't necessarily need to wait for someone to visit their desk virtually. – Graydon McKee, Pyramid Consulting
Know who to turn to for help. Everyone requires assistance from time to time. Define your go-to people for common issues before they arise. Then when they do happen, just execute the plan. This won't help prevent issues, but getting through them will be quicker and hopefully less stressful. Also, remember to save often. – Jay Marshall, Eyelock LLC
When in doubt, unplug it. The worst-kept secret among technology professionals is that sometimes it's faster to turn the device off and back on again than to troubleshoot at all. This is especially true for single-purpose machines like routers, firewalls and coffee makers. It's also true for applications and even full-blown computers. How long has it been since you rebooted your PC or laptop? – Chris Grundemann, Myriad360
2. Test Your Network
"Test your network. While many say, 'I've got an awesome new wifi system, my cell phone works great, and my laptop is full of apps—I'll be fine,' you should be testing your system for both common problems and when unexpected issues might show up." ~ Will Pangman, CompTIA
If your wifi signal is unreliable, meaning it's vital in one room but weak in another, my recommendation for most people is to invest in a so-called mesh wifi system. That lets you connect multiple wireless access points to blanket your home with a strong internet connection. My favourite mesh systems are Google wifi and Amazon's Eero, which start at $99 for a single router and can be bundled with additional access points.
If your internet speeds feel slow, a modern wifi system with support for the latest wireless standards, like the ones mentioned above, would help. But if speeds continue to feel sluggish even after you upgrade your networking gear, you may have to contact your internet provider to ask about other options. Some providers may offer faster broadband speeds at higher prices.
In general, many of us (myself included) are experiencing slower overall speeds in the wake of the pandemic. That's because hordes of us are going online from home and sucking up the internet provider's bandwidth, which can cause average speeds to dip. There's not much we can do in this case beyond calling our service providers to complain about the slowdowns.
That's why it's wise to have a backup option. When speed problems arise, you can resort to using your smartphone's hot spot feature, which turns the device's cellular connection into a miniature wifi network. Cellular networks are designed to handle more significant amounts of users, so the chances are that your smartphone's data connection will be faster when your broadband is overwhelmed. Apple and Google offer instructions on their websites to turn iPhones and Android phones into hot spots.
3. Backup Your Data
A backup plan ensures you against unforeseen events and restores your files after an attack. Here are the 8 safe ways to back up your data, both on and offline.
4. Copy Everything To A USB Stick
USB drives are cheap and easy to come by. They are also pocket-sized, making them perfect for carrying to work daily. If you have a lot of files to store, you can buy one with more storage space, like 256 GB. USB sticks work on Windows and macOS. With a bit of effort, you can use a data cable to hook them up to Android or iOS devices too. Unfortunately, USB drives are straightforward to lose track of because of their small size. They are also vulnerable to physical damage and malware infection. While good for storing and transferring data in the short run, USB sticks probably shouldn't be your only long-term backup plan.
5. Burn It All To A CD Or DVD
You can always back up data the old-fashioned way by burning your data to a backup disc such as a CD, DVD, or Blu-Ray. Just insert the disc into your computer and make a copy of all the files you would like to save. You can store your backup disc in the location of your choice, such as a bank locker. Unfortunately, there are many problems with this approach. Disc drives are very easy to damage, not to mention quite pricey the higher their storage space. This backup method is also prolonged because of the dated technology.
6. Use An External Hard Drive
External hard drives are a lot faster than USB sticks and CD drives. They are still portable while being more challenging than any of those options. Most importantly, they come with a lot more storage space.
External hard drives can be plugged into and out of any device of your choice. More recent ones even come with USB 3.0 capabilities for faster data transfer.
However, as with any other physical storage device, external hard drives risk failure, and they can be pretty expensive. Solid-state drives, which are faster than your typical external hard drives and more durable, are even costlier. Check out our guide to the best external hard drives for some solid, affordable options.
7. Print Out Hard Copies
Investing in a good-quality colour printer will allow you to preserve most text and images without any loss in fidelity. Just put all your files into a folder and store them away in a combination-locked safe. Keeping physical copies of your data can be a bit of a hassle, but at least you won't have to worry about digital threats like malware infection or third-party intrusion. However, taking the analog approach will still require you to worry about the elements. Getting rid of outdated data would be another problem, requiring you to invest in a good-quality paper shredder.
8. Invest In A NAS Device
Network-Attached Storage (NAS) is a great way to store your files on a separate device that can be accessed from any other device connected to the device's network. Think of it as an external hard drive with a built-in wireless network.
For a home office, this means storing files away in a mini-server that can be accessed from pretty much any device that's connected to your home network.
For offices, these devices are handy as they allow for seamless collaboration between different employees in the workplace. Since no third parties are involved, no one is intercepting your data or keeping logs of your network activity.
9. Use the Time Machine
We're not referring to the elusive sci-fi concept: Time Machine is the name of the built-in backup software that ships with Apple devices running macOS X Leopard or higher. Apple even sells dedicated external hard drives called Time Capsules to the software.
All you have to do is connect your macOS device to an external hard drive via USB or Thunderbolt. You can use any external hard drive for this, not just a Time Capsule. Once connected, you can use the application to perform automated backups on your device at regular intervals. This is one of the best ways to back up your Mac, with the only real downside being the high price you have to pay for a wireless storage device such as a Time Capsule.
10. Subscribe To A Backup Service
Backblaze is a backup service that runs in the background of your device and automatically uploads previous versions of your files to its online servers. It's technically not a cloud storage service as it doesn't come with a file management system. Using a backup service like Backblaze or Carbonite is not without its benefits. It's a lot simpler than traditional cloud storage, making it approachable even for newbies. If you lose access to your files due to a malware attack, for example, all you have to do is hit the restore button. However, you do have to pay a monthly subscription fee to access most backup services.
11. Back-Up Data Using Cloud Storage
Investing in cloud storage is one of the best ways to back up your data. A good cloud storage service, such as Google Drive or Dropbox, will come with its file management system for simplified access, as well as decent encryption to keep your data away from third parties.
There are a lot of cloud storage services to choose from, but we recommend using IDrive. IDrive is a powerful cloud storage solution with file versioning, file retention, and real-time synchronization features. It is also pocket-friendly, with paid plans starting at just $52.12 a year for 5 TB of storage. See our guides to the best cloud storage for photos and best for small businesses for more information.
12. Protect Your Devices
13. Tips To Keep Your Devices Safe
Keep Your Phone Locked. One potential threat is getting your device is stolen, which could give the thief complete access to your personal information. To prevent this, be sure to have a lock on your screen. Whether this is a passcode, pattern, fingerprint or face recognition is up to you and your device's capabilities.
When enabling a lock screen, you'll have the option to choose how long the phone can be idle before locking. Be sure to choose the shortest amount of time. This will protect you by automatically enacting the lock screen even if you forget to lock it yourself. It will also save your battery because the screen will go dark after a set amount of time.
Set Secure Passwords. Setting strong passwords on your apps will make it harder for a hacker to guess them. It's also suggested to set a different password for each app. If one password is discovered, the hacker won't have access to all your information.
Not only are personal devices a concern, but professional devices are at risk as well.
According to the Verizon Mobile Security Index 2018 Report, only 39% of mobile device users in enterprises change all default passwords, and only 38% use strong two-factor authentication on their mobile devices. Having weak passwords can put an entire organization at risk.
Keep Your Device's OS Up-To-Date. Mobile phone operating system updates are intended to improve your experience. This could entail anything from performance to security. Although they happen frequently and users tend to click through quickly or ask the device to remind them in the future, it's crucial to stay up to date.
These updates can protect both iOS and Android devices from newly discovered threats. To check if your phone's OS is up to date, go to "about phone" or "general" and click "system updates" or "software update."
Connect to Secure wifi. The beauty of mobile devices is that we can access the internet anywhere, and everywhere we go. We do one of the first things at a restaurant or friend's house in search of wifi. While free wifi can save us data, it's essential to be wary of unsecured networks. To stay safe while using public wifi, be sure to connect to a virtual private network or VPN.
Check out Panda VPN for Android, which allows you to enjoy a secure wifi connection even on public networks. Changing your virtual network will protect your location and keep your information from prying eyes. On the other end, make sure you keep your wifi secure to prevent others from accessing your network.
Beware of Downloads. When downloading apps, be sure to download them from the official app stores and check reviews. Cybercriminals create rogue mobile apps that mimic trusted brands to obtain confidential information. To avoid this trap, be sure to look at the number of reviews, last updates and contact information of the organization.
Don't Jailbreak or Root Your Phone. Jailbreaking or rooting your phone is when you unlock your phone and remove the safeguard the manufacturers have put in place so you can access anything you want. It may be tempting to jailbreak or root your phone to access app stores other than the official ones, which puts you at high risk. The apps on these illegitimate stores have not been vetted and can easily hack into your phone and steal your information.
14. Encrypt Your Data
Your smartphone holds a lot of data. If it's lost or stolen, your emails, contacts, financial information, and more can be at risk. To protect your mobile phone data, you can ensure the data is encrypted. Encrypted data is stored in an unreadable form, so it can't be understood. Most phones have encryption settings you can enable in the security menu. To check if your iOS device is encrypted, go to the settings menu and then click on "Touch ID & Passcode." It will prompt you to enter your lock screen code.
Then scroll to the bottom of the page where it should say "Data Protection is enabled." To encrypt an Android, you must first be sure your device is 80% charged and unroot your phone before continuing. Once these things are done, go to "Security" and choose "Encrypt Phone." If you don't charge your device, unroot it or interrupt the encryption process, you may lose all your data. Encryption can take an hour or more.
15. Install Anti-Virus Software
You've probably heard of antivirus programs for laptops or desktop computers, but your handheld computers can benefit from them, too. These programs can protect against viruses and hacking attempts. Some software like Panda's free antivirus software has VPN features included as a bonus.
Smartphones are pocket-sized computers that can hold all your important data and personal information. Keeping these mobile security tips in mind will help you protect your device. If you work from home, you should use a commercial virus scanner. You need to be proactive in keeping your machines clean.
16. Manage Your Passwords
The internet is a scary place. We have passwords because we need to protect everything laid out on the world wide web. If we are truly honest with ourselves, we have our entire life on the internet!
Many security researchers and experts strongly recommend that everyone use password managers because they do a remarkable job of offering a much better combination of convenience and security. Most people either use repetitive passwords or have bits of information in their passwords like their name, their date of birth, etc. A password manager generates long, random passwords across your various online accounts and stores those passwords.
We do all of our banking online nowadays, including car payments and credit cards. We apply for loans, keep up with our credit, and buy household goods to have them delivered right to our door.
We also have many social accounts with personal information and communication. It is said that each email account is connected to up to 130 different accounts. That's a lot of passwords. Most of us can't even keep up with all of our children's birthdays! In comes a password manager to save the day.
The biggest thing most people get wrong is that they do not use two-factor authentication. They don't even have one-factor authentication set up. They don't use a secure cloud account, and they don't use software that comes with an operating system that updates it, even if it's not necessary. They buy into this scenario of, "It's not broke, so don't fix it." Sure, it's easy, but there are many good ways to improve the experience.
17. Create Strong Passwords
Cybercriminals know that most people create passwords that are easy to remember and will often reuse the same password across multiple accounts. Because of this, all it takes is hacking into one account to access the rest of the accounts quickly.
Please take a few minutes to review these seven strong passwords best practices and to create new passwords for any accounts that do not follow these password guidelines:
Do not use sequential numbers or letters
Do not include your birth year or birth month/day in your password
Use a combination of at least eight letters, numbers, and symbols
Combine different unrelated words in your password or passphrase
Do not use names or words found in the dictionary
Use a password manager to store your passwords
Do not reuse your passwords
18. Use A Password Manager
A dedicated password manager will store your passwords in an encrypted form, help you generate secure random passwords, offer a more robust interface, and allow you to easily access your passwords across all the different computers, smartphones, and tablets you use.
19. Don't Forget The Basics
The best advice I can give about living a remote work life is to use common sense. Do not share your passwords and do not use the same router for work and home. I have been guilty of this and it is very annoying when someone hacks into my files. I also try to do as much as I can myself, so I don't have to rely on others.
20. Track Your Logins
If you log into your accounts or devices using different systems or devices, you will become an easy target for malware and account breaches. By logging into your mail service, Google or something else, you will have to identify which service you want to use and when. By recording the 'logins,' you can identify if someone is trying to spoof your identity. These services log in at various times, some with a two-factor authenticating technique. – Aaron Parsons, TapKPI
21. Ask for help early
Often, a situation arises that requires assistance. This is especially important if you work from home, as any issue could be disastrous if not handled correctly.
Are You Tired Of Scams?
22. Secure mobile devices
Here are the eight mobile security tips to keep your device safe
Keep Your Phone Locked
Set Secure Passwords
Keep Your Device's OS Up-To-Date
Connect to Secure wifi
Beware of Downloads
Don't Jailbreak or Root Your Phone
Encrypt Your Data
Install Anti-Virus Software
Do not let employees share their work-issued devices. Employees typically put confidential business information on their personal devices. Policies should be in place around security practices for any company-issued devices.
Keep personal and work devices separate. Keep personal laptops away from the office and do not allow personal computers into the corporate office. Enforce separation of personal and professional. We all know about the theft of sensitive corporate data and how easy it is for someone to access personal email, etc.
Always assume a hack or hacking threat exists when dealing with personal and work devices. Always assume it will be impossible to erase all evidence of compromise.
23. Remove Account Access From The Mobile Device After Use
Most of my troubleshooting will start when someone visits my website or app and realizes they can't log in from a particular device. They'll then call me or text me to report this. My first question is, "Why can't you log in?"
Most times, it's because their phone/tablet/laptop is associated with an email address or password that is no longer valid. The second thing I look for is, can you recall the original password for that account? Often I can reset the password on the device, and they'll immediately try logging in. This is a simple step to prevent one of the most common problems: a lost password.
When you remove a Google Workspace account from your device, everything associated with the account is removed from the device, including email, contacts, and settings. If your device has a work profile, work-managed apps are also removed from the device. Your Google Workspace data is still available when you sign in with your computer, a web browser, or another authorized mobile device.
24. Turn On Location Settings
Choosing the best location for your computer and phone is really important. As we like to say, the mobile workhorse is having its day, but I'd strongly recommend not relying on location services for that.
Always check what wifi is available and check that it doesn't interfere with other signals, even using a network map on your smartphone. And the iPhone has a battery-saving mode to minimize battery usage while using cellular. So when you're on an outdoor walk and run, try to switch off wifi until you're back home.
I'm sure that the lack of technology is not an excuse to give up on your job!
Create a home office without actually setting up an office space
Create a separate room in your home that is very limited in location and function.
Conclusion
It is essential to have a home office completely separate from the leading network when working from home. Working from home should be encouraged because the advantages overcome the disadvantages. The office has no longer been the only workplace since many people consider working from home. Some may argue that most employees should change their workplace from office to home.
I trust you enjoyed this article about the 24 Best Tech Tips To Working From Home. Would you please stay tuned for more articles to come? Take care!
JeannetteZ
Want to Learn How to Build Your Own Home-Based Online Business & Start Making Money Online From Your Comfortable Couch?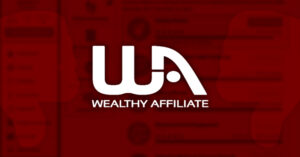 Your Opinion Is Important To Me
Thoughts? Ideas? Questions? I would love to hear from you. Please leave me your questions, experiences, remarks, and suggestions about the 24 Best Tech Tips To Working From Home in the comments below. You can also contact me by email at Jeannette@WorkFromAnywhereInTheWorld.com.
You may also enjoy the following articles:
Best Laptops For Working From Home
Best Computers To Work From Home
9 Best Companies For Work From Home
36 Different Work From Home Jobs
Legitimate Work From Home Jobs With No Startup Fee
9 Highest Paying Work From Home Jobs Without A Degree