How To Write The Perfect Instagram Caption
How To Write The Perfect Instagram Caption
Why It Is Essential To Compose Excellent Instagram Captions
Far too often, companies continue to prioritize Instagram photographs above descriptions. Good Instagram captions may give more context to the post, which can have a significant impact on engagement, bio visits, and click-throughs.
Copywriting is an art form that plays a significant part in the social media sphere. Any effective Instagram strategy takes the material created for Instagram captions seriously, investing time and energy to pack as much value and persuasion as possible into just 2200 characters.
Why Clever Instagram Captions Are Significant
Some Instagram captions get insufficient attention from users; after all, videos and photographs dominate social media platforms. However, combining a beautiful photograph with a compelling Instagram caption may help a post go even farther.
You may be losing out on significant possibilities to establish a strong community, increase brand recognition, engagement, and reach if you don't take the time to add additional context to your captions. It is well known that Instagram's algorithm promotes posts with interaction.
The Instagram algorithm will give your post a greater priority in the feed if it has many interactions, thinking that others will also find it informative or interesting. Consequently, high-quality videos and photographs will surface in more feeds, leading to more interaction.
If this post has sufficient interaction, the algorithm will also include it in the Explore stream. If this occurs, you've won the lottery! Nevertheless, it is essential to recognize that without appealing Instagram captions, your post has no chance.
Exceptions to the norm are unavoidable. Some viral posts may not have any captions. However, if you want to construct a good Instagram strategy as a company, you must cover all your bases and publish both A+ photographs and Instagram captions.
Olya Jensen, Instagram manager at EliteAssignmentHelp, summarizes the significance of knowing how to create the greatest Instagram captions. She continues, "With effective Instagram captions and calls-to-action, you may motivate your followers to comment on your pictures, click your bio link, etc.
This then helps promote even greater engagement." Consequently, although generating attractive photographs for your Instagram profile is essential, greater interaction really implies stronger Instagram captions that may convince people to do more than just like your post.
How To Make A Caption For Instagram
Now that you understand why Instagram captions are vital, let's discuss their implementation. Before coming up with Instagram caption ideas, you must first determine the purpose of your post. First, compose text that provides context for the picture.
Then, make sure your writing is consistent with your brand. Feel free to review your most captivating Instagram photos for ideas. Remember that an Instagram caption may be as lengthy or as short as necessary; you have a huge 2,200 character limit. Your caption might be short, provocative, hilarious, or even a tale. The more original you are, the more successful your article will be.
Take your time while composing captions on Instagram. Everything you publish should be beneficial to your readers. Always keep this in mind, despite the fact that it may seem a little vague and even occasionally unattainable. Sarah Stanley, social media manager at Academized, underlines, "One of the worst errors you can make with your Instagram captions is composing them on the fly.
You should consider your description to be as significant as your picture." To prevent this error, consider focusing on posts that will be scheduled so that you may devote as much time as necessary to creating compelling Instagram captions.
Guidelines For Writing The Ideal Instagram Caption
1. Practice, Practice, Practice
At least three drafts of your Instagram caption are required. This will allow you to edit, proofread, and compare your manuscripts side-by-side to see which has the most effect. Your first draft will seldom be picked as the finest alternative, which is precisely why you need enough time to produce many versions.
2. Keep It Brief
Keep your Instagram caption concise and to the point. People only see the first few words of your posts in their feeds, so don't make them work too hard to grasp the content.
3. Open With A Strong Hook
Include the most important information at the beginning of your Instagram caption, since this is the portion that will be seen. Therefore, the first few words your audience sees must be captivating and relevant. If they are not immediately interested, you will fail to engage them.
To generate curiosity, you might begin your Instagram caption with a question, use emoticons, or make an intriguing comment. Even adding a call-to-action at the very beginning of the content might work if you think outside the box.
4. Employ Calls-To-Action
Call-to-actions… It does not matter where they are placed, but they must be there. There are several methods to use CTAs, and not all of them result in conversions. You may increase audience interaction by inviting them to remark, follow you on other social media networks, visit your profile, and so on.
5. Use Emojis
Utilize emoticons in your Instagram captions without fear. This is an excellent approach to underline or demonstrate a point without adding additional text to your Instagram post. You may also use arrows and other signals to emphasize URLs, coupon codes, and other information.
6. Utilize Hashtags In Instagram Captions
Instagram hashtags are Instagram's SEO. They enable you to participate in hot discussions and boost the likelihood that your material will be discovered.
7. Ask Questions
Can you avoid reacting to a question? The majority can't. To encourage interaction, it is usually a good idea to incorporate questions in your captions.
8. Share Your Thoughts On A Current Event
Using your Instagram captions to express your thoughts about popular events, such as a new movie release, a viral article, or a music festival, is another approach to spark discussion. Your perspective is a terrific discussion starter and will certainly elicit a response from your audience!
9. Use Quotations And Page References
Both of these strategies are effective tools for creating Instagram captions. When you publish a photo with a pertinent quotation, it instantly adds an intriguing dimension to the events shown in the image.
10. Concentrate On Storytelling
You may use your Instagram captions to provide information about yourself to your followers. Why have you begun working in this industry? What inspired you to provide the product or service you do? Has anything noteworthy just occurred at your company?
Don't hesitate to inform your followers! You may also request that your audience publish blogs highlighting how they utilize your goods and services. This is a fun approach to enhance brand awareness and participation.
11. Be Human
Relevant Instagram hashtags are certain to increase interaction. Why? They assist you exhibit the human aspect of your company and engage your fans in dialogue.
Share something you and your readers have in common, such as how you feel about Mondays or how you spend your weekends, to spark conversation in the comments section. A storm of comments is certain!
You may also request that your audience publish blogs highlighting how they utilize your goods and services. This is a fun approach to enhance brand awareness and participation.
How To Include Hashtags Into Instagram Captions
Although Instagram hashtags are optional, they are incredibly popular and beneficial. They may assist you in gaining more followers, connecting with consumers, and establishing ties with audiences beyond your own community.
When including hashtags in Instagram captions, you are not limited to placing them at the conclusion of the text. You may instead use them inside your #Instagram caption to emphasize the content. Instagram hashtags allow users to discover your posts.
A beauty blogger may share a photo of a new organic shampoo and use hashtags such as #healthyhair and #organiccosmetics. Therefore, if others search for that hashtag, there is a strong probability they will find this content.
To achieve success, though, you must be strategic. Therefore, you should be judicious about the hashtags you choose and avoid overused, generic hashtags such as #friendship and #love. To get noticed by your specific audiences, you must become aware of the hashtags they use or search for.
Utilize popular hashtags supported by a community to boost your chances of getting discovered. The easiest way to accomplish this is to observe which hashtags your audience, rivals, and industry leaders are using. The more specific your hashtags are, the greater the likelihood that your material will reach the intended audience.
Resources For Writing The Greatest Instagram Captions
Writing the ideal Instagram caption is more difficult than it seems. As with any writing, Instagram captions are susceptible to stupid blunders such as grammatical errors and misspellings. To err on the side of caution, ensure that a team member proofreads your work. Alternatively, you may use a variety of free tools that will have your Instagram caption error-free in no time.
Via Written Expression There are grammatical resources on Populist that may help you improve your grammar skills.
The Copybot and State Of Writing are blogs that provide helpful tips for writing for social media and define the greatest Instagram copy best practices.
Copyhackers and MakeMention are writing tips that may assist Instagram beginners get started with their captions.
Start Strong
To capture a user's attention when they browse through their feed, your pictures and descriptions must be outstanding. "Thumb-stopping" is our desired effect. The value proposition (if relevant) should be included at the very beginning of your caption to capture the attention of your viewers.
This will encourage them to click "read more" and perform the further actions mentioned in your call to action (call to action). Knowing your audience and what they will react to is essential for determining the best value proposition and call to action.
Observe The Character Limit
Are you aware of the maximum and recommended lengths for your Instagram caption?
Remember the following:
There are 2,200 characters available in an Instagram caption (which is roughly around 400 words).
Captions are limited to 125 characters (the number of characters visible "above the fold" in the feed).
You may use up to 30 hashtags per caption.
There is enough evidence that utilizing more than 125 characters to offer context or convey a narrative may go a long way, even if you can keep things brief and concise. Hootsuite ran an experiment on Instagram caption length and discovered that photos with captions between 400 and 705 characters generated higher interaction than those with captions of 65 characters or less.
Add Pop Culture Allusions
Many of our prepared Instagram captions incorporated pop culture allusions and clichés, as you've already observed. For instance, "Here comes the sun" is a favorite Beatles song and a now-popular summertime hashtag. Including pop culture references or clichés in your captions may make your material appear contemporary, intriguing, and (most importantly) approachable. You may get additional points for cleverness if you do the task in an innovative manner.
Include Relevant Hashtags
We're sure you're aware that Instagram hashtags are quite useful. They may help you connect with individuals of your target audience who do not currently follow you, therefore expanding your reach. Because of this, you should always include several Instagram captions with every post. (30 is the maximum number, but do not exceed it.)
As a general guideline, your hashtags should vary from post to post. This allows you to reach more people, since you will appear in more hashtag feeds than you would otherwise. Moreover, it keeps things interesting. Each post should also include a mix of branded hashtags, seasonal hashtags, interest-based hashtags, and location-based hashtags (where applicable).
Optimize For Engagement
You cannot share links in the majority of Instagram posts (Stories, Ads, and your bio excluded). This implies that in many circumstances, the most immediate action you can anticipate visitors to do after seeing your post is to interact with it. Click the thumbs up button.
Share the post or save it. Comment. Optimally, they will ultimately contact you or click on to your business; nevertheless, it is essential to maximize engagement. It helps develop a connection between your brand and the user, and the more the interaction, the greater your reach. The algorithm favors interesting information in the feeds of consumers.
Utilizing engagement-boosting techniques in your Instagram captions is the best course of action. You have several possibilities for doing this task. The first action you may do is to pose a question. Even a simple question such as "Who agrees?" as shown in the post below may work miracles.
People will take the time to read the post, as opposed to immediately swiping through it. This is a simple method to initiate a discussion and instantly increase engagement rates. In the comments, you may also urge your followers to "tag a friend." This method won't be useful if your audience grows weary of tagging or being tagged; nevertheless, when used sparingly, it may be quite powerful.
Keep It Basic
Struggle to create lengthy and intricate Instagram captions? Every article does not need to have a 600-character explanation of how fantastic your business is or why you adore your consumers. There's nothing wrong with short and straightforward captions when you just need quality material in your feed to remain relevant. This is especially true when you have an outstanding image that stands on its own.
Include A CTA
Engagement is advantageous, and you should optimize your postings appropriately. However, we do not promote on Instagram only to get Instagram likes; our ultimate goal is to increase appointment reservations, event registrations, and sales. A call to action may help in this regard. With the correct CTA in your posts, you can inspire users to perform a particular, off-platform, monetizable action beyond Instagram interaction.
To encourage consumers to perform that action, your CTA should have the following elements:
Give them explicit directions and next actions to follow.
The aforementioned Instagram caption is a superb example of a CTA-focused post. The company urges Instagram followers to sign up for an autumn session, including details on the program's date, location, and benefits.
Then, they take further action. The readers are aware of where to go to participate and comprehend the value offered. Emojis were an excellent style option for preventing the message from seeming overbearing.
How To Evenly Distribute Instagram Captions
You may have noticed when surfing Instagram that some individuals separate their captions into paragraphs or sections. The text is separated by spaces or stars. This is a nice option for captions longer than two or three lines, since it gives them a clean appearance and makes them simpler to read.
To begin a new paragraph in your caption, just use the "return" button. The first line of a decent universal caption template is a concise introduction that summarizes the content, followed by a blank line before more explanation. Another space may separate the caption's "body" from its hashtags.
Conclusion
Your material is elevated by your Instagram captions, but you can take it even further by posting at the optimal times. Always assess the efficacy of your efforts so that you may use objective standards to determine what is effective. When you combine a terrific Instagram photograph with a brilliant caption, your material is certain to go viral.
I trust you enjoyed this article about How To Write The Perfect Instagram Caption. Would you please stay tuned for more articles to come? Take care!
JeannetteZ
Want to Learn How to Build Your Own Home-Based Online Business & Start Making Money Online From Your Comfortable Couch?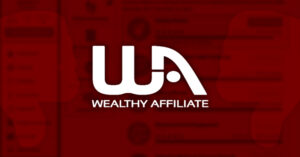 Your Opinion Is Important To Me
Thoughts? Ideas? Questions? I would love to hear from you. Please leave me your questions, experiences, remarks, and suggestions about How To Write The Perfect Instagram Caption in the comments below. You can also contact me by email at Jeannette@WorkFromAnywhereInTheWorld.com.
Disclosure
This post may contain affiliate links. I earn from qualifying purchases as an Amazon Associate and other affiliate programs. Read my full affiliate disclosure.
You may also enjoy the following articles:
Wealthy Affiliate Review – Scam or Legit? The Truth Exposed
Most Common Freelance Proposal Mistakes
Time Management For Entrepreneurs