The 7 Best Robo-Advisors
Robo-advisors make investing and money management more accessible at a fraction of the cost of conventional models, allowing more people to save, invest, and build their money toward financial independence.
However, there are other elements to consider when looking for the ideal Robo-advisor to assist you to get a holistic view of your complete financial picture and stay on pace to meet your financial objectives amid market volatility.
This unbiased, comprehensive comparison of the best Robo-advisors is based on our own proprietary rating methodology, which takes into account cash management, goal planning tools, fees, portfolio management, mobile functionality, socially conscious investing, portfolio construction, and other important factors.
1. Wealthfront: Best for Goal Planning and Best Overall
Best Overall: Wealthfront is a market leader in the Robo-advisor industry, and it wins the award for Best Overall Platform. For individuals searching for an automated financial solution, Wealthfront stands out with a full range of investment management tools and solutions.
Best for Goal Planning: Wealthfront is also our selection for Best for Goal Planning, owing to the platform's wide goal-setting options, free digital financial planning tools, and powerful progress trackers.
Pros
Excellent tools for goal setting and budget planning.
A number of account alternatives are available, including 529 plans.
Daily tax-loss harvesting
External account aggregation
Path and Self-Driving Money features help you weigh the pros and cons of saving for numerous objectives and automatically transfer surplus income to them.
Cons
No support for fractional share dealing
No human advisers are available
Limited chat and service choices
Overview
Wealthfront was one of the first automated investing platforms in the Robo-advisor field, beginning in 2008 and quickly rising to the top of the industry by offering a superior digital portfolio management experience.
Wealthfront's strength is its totally digital experience, which includes portfolio customization tools and tax-loss harvesting on a daily basis.
At a modest fee of 0.25 percent, Wealthfront's portfolio management is combined with powerful goal-setting and financial planning tools like Path and Self Driving Money.
Wealthfront is one of the best overall Robo-advisor packages accessible because of its low pricing point and great platform quality.
The account aggregator function on Wealthfront's site is one of the most useful tools. You can view your whole financial picture in one location and use Wealthfront's comprehensive financial planning, goal-setting, and progress-tracking features with this feature.
This kind of all-encompassing goal support may go a long way toward assisting you in achieving financial success. This feature of Wealthfront is unique to you since the program adapts to changes in your own financial condition.
Wealthfront also offers bank accounts and spending alternatives, allowing you to manage more of your money in one spot. Direct deposits, automated transfers, payments, and mobile deposits are all examples of this. Whether you utilize the investment management product or not, you have access to all of this.
To fill out the platform, a borrow function is accessible via a line of credit for consumers who have invested at least $25,000. Wealthfront is promoting itself as a complete financial solution for its subscribers, rather than merely an automated portfolio manager.
2. Interactive Advisors
Best for Socially Responsible Investing and Portfolio Construction: Interactive Advisors
Best for Socially Responsible Investing: Interactive advisers are our top pick for Socially Responsible Investing, thanks to the wide range of investment vehicles, pre-built portfolios, and screening tools available to help you invest in the world you want to live in.
Best for Portfolio Construction: Interactive Advisors is our Portfolio Construction winner because it provides the most investment possibilities in the Robo-advisor sector, catering to clients that employ a variety of portfolio techniques.
Pros
Wide range of investment instruments, including fractional shares
Over 50 portfolio strategies
Comprehensive investment research and screening tools
Sustainable funds
Pre-built portfolios, and
Screeners are among the socially aware options.
Cons
Some portfolios feature high minimums and management costs
Website navigation, account setup, and financing are not as user-friendly as with other Robo-advisors
There is no tax-loss harvesting.
Overview
When it comes to assisting traders and active investors, Interactive Brokers is a force to be reckoned with. Investors who want access to a broad range of investment alternatives and portfolio techniques while automating the portfolio management element of their finances may use Interactive Advisors, the broker's Robo-advisor platform, which was established in 2007.
At one end of the spectrum, Interactive Advisors enables self-selection from a comprehensive investment vehicle inventory, while at the other end of the spectrum, it mimics professionally managed portfolios. Mutual funds, equities, ETFs, fixed income, REITs, ESG, non-proprietary funds, and managed portfolios are all viable investment alternatives.
The platform's socially responsible focus allows you to completely customize the focus of your portfolio, such as blocking individual companies that do not align with your values or selecting existing socially conscious strategies from a variety of well-known fund managers such as Vanguard, BlackRock, and Wisdom Tree.
On two fronts, Interactive Advisors distinguishes out among Robo-advisors when it comes to portfolio construction: One, rather than relying entirely on ETFs to get stock exposure, many portfolios incorporate fractional shares of equities.
Two, you have the option of mirroring actively managed portfolios, which is something that just a few Robo-advisors provide. Interactive Advisors is one of the most adjustable Robo-advisors in the business, with the ability to filter out undesired companies and assess the effect of the exclusion using historical results.
3. Betterment
Recommended for Beginners and Cash Management
Betterment won our Best for Beginners category because of its very user-friendly experience, which includes no minimum deposit, practical education tools, and simple assistance.
Best for Cash Management: Betterment is also our top pick for Cash Management since its checking account and cash reserve products provide consumers with the most convenient method to access and move money.
Pros
Simple onboarding and financing procedure
Aggregation of external accounts
No account requirement to begin investing
FDIC-insured checking and cash reserve account
Complete transparency into investment plan prior to funding
Cons
In comparison to rivals, costs for human guidance are somewhat costly ($199 – $299 each appointment).
ETFs are the only investment possibilities.
Overview
Betterment launched in 2008 and has grown to $29 billion in assets under management as of April 2021, making it one of the first Robo-advisors to take on conventional investment managers.
With the acquisition of Wealthsimple's US company in June 2021, the platform has been purposeful about user and asset development. Betterment's platform is designed to attract new investors by requiring no minimum account balance to get started and offering a simple registration process.
It's also simple to create objectives, track progress, and use a range of simple planning tools. Betterment Checking and Cash Reserve accounts are FDIC-insured and provide transaction capabilities comparable to regular banks, making them particularly appealing for cash management.
The investing platform can accommodate a variety of objectives and time horizons via many accounts, each with its own investment plan to keep you on track. This includes the ability to integrate external accounts to Betterment's platform and utilize financial tools to get a complete view of your finances.
Betterment is created with a digital-first strategy, but human advisers are accessible for an extra cost to give further help. To give a more comprehensive financial experience, Betterment now offers a checking account and savings alternatives in addition to their investing offerings.
There are also financial alerts when your money hits particular criteria, ensuring that your funds are properly invested as they increase. Betterment provides a straightforward way for novice investors to manage their money in a broader sense than simply their investing portfolio.
4. Personal Capital
Personal Capital is the best option for managing your investment.
Personal Capital is our pick for the Best Portfolio Management platform, because of the firm's excellent tax optimization tactics and innovative approach to diversification in the Robo-advisor industry.
Pros
A large number of free investment management tools are available.
Account aggregation for holistic asset management
Access to an adviser or a team of advisors (depending on account amount)
Outstanding tax optimization features
A wide range of portfolio ideas and investment vehicles are available.
Cons
$100,000 account minimum
Management fees start at 0.89 percent yearly, which is much more than the industry average
Mobile experience misses some of the desktop functions
Overview
Personal Capital's platform was designed for investors looking for a middle ground between a digital-only experience and a conventional financial adviser approach, combining smart portfolio automation with access to human advisors.
Personal Capital's reach continues to grow, as it was bought by Empower Retirement in August 2020, forming a partnership with one of the industry's leading providers of group retirement services.
Personal Capital is geared for high-net-worth investors, with a $100,000 minimum account and a top-tier service for customers exceeding $1 million. Despite the fact that it is out of reach for many beginning investors, it has the best automatic portfolio management and real diversification.
Personal Capital's approach to portfolio management, notably tax optimization measures, is its strength. While tax-loss harvesting is a fundamental feature of the platform, Personal Capital goes above and above by taking your tax status into account when putting assets and offering tax-optimized retirement withdrawals.
Personal Capital's goal-setting is heavily targeted toward retirement, as seen by its Smart Withdrawal tool, which is a main goal-setting emphasis. Other financial tools, such as the Recession Simulator, may be used to investigate the effects of a market correction on a broader range of investment objectives.
Access to human advisers, who can give comprehensive counsel across the breadth of financial planning subjects as well as extra portfolio customization, is a crucial feature of the platform.
Personal Capital implements your investing strategy by incorporating stocks, bonds, ETFs, alternative investments, cash, and private equity into your portfolio.
Personal Capital's Cash account, which is separate from cash kept in your portfolio, does not need you to be an investment customer and is FDIC insured for up to $1.5 million. This account provides a variety of money-moving options, including direct deposit and payments.
Are You Tired Of Scams?
5. M1 Finance
M1 Finance is the best option for sophisticated investors who want to save money.
Most for Advanced Investors: M1 Finance is our selection for the platform best suited for sophisticated clients because of its broad portfolio customization options, which include the ability for investors to choose from 80 different pre-built portfolios or create their own.
M1 Finance also wins the Best for Low Costs category, since there are no fees for trading or account administration, allowing you to put more of your money to work by investing.
Pros
There are no fees for trading or account maintenance
You have complete control over your portfolio
Spending and borrowing choices supplement portfolio management
Extensive portfolio modification possibilities
A variety of screening tools to fine-tune your portfolio
Cons
Limited financial tools and calculators
No tax-loss harvesting
There will be no aggregation of external accounts.
Overview
M1 Finance began operating as a Robo-advisor in 2015 and by 2021 had amassed $5 billion in assets under management, demonstrating consistent user and asset growth since its debut. M1 also offers a premium Plus tier, which was enhanced in 2021 by the addition of a unique credit card to complement other spending and borrowing possibilities.
While M1 excels in cost control with no fees for trading or account maintenance, it also excels in portfolio customization possibilities and investment vehicles to pick from. While there are some modest supplementary fees for certain account management requests, M1's emphasis on cost-cutting allows investors to keep more of their money.
On the negative, the site has a limited number of financial calculators and goal-setting choices. If human investment consultants are vital to you, you will not be able to reach them. M1 Finance is a wonderful alternative for self-directed investors who want to automate parts of their investment management activities without compromising portfolio flexibility and control in favour of human help.
M1's wide portfolio customization tools are complemented by additional account management features including a spend option, a credit card, and a smart transfers tool for allocating extra funds. The Robo-dedication advisor's to cost conservation and reduction, which is especially crucial in this area, minimizes costs from eating into your earnings.
6. Merrill Guided Investing
Best for Education: Merrill Guided Investing
Best for Education: Merrill Guided Investing earns our top spot in this area by utilizing its experience to provide a comprehensive instructional library of videos, articles, tools, and a goal-setting process that is beneficial to investors of all types.
Pros
Comprehensive initial goal-setting and course-correction reminders to keep you on track
Expert educational materials
Outstanding planning tools
Cons
No tax-loss harvesting
Proposed investment allocation is not available until financing is complete
An annual investment charge of 0.45 percent is somewhat more than normal
Overview
Merrill's Guided Investing platform debuted in 2017 as a stand-alone Robo-advisor that used Merrill's substantial investing experience. Merrill Lynch expanded to this platform in 2019 when it launched a "Guided Investment with an Advisor" service to combine a human aspect with investing.
Merrill Guided Investing wins the Best for Education award for its outstanding instructional library, which can be adapted to investors of diverse backgrounds, experiences, and objectives. Videos, essays, and goal exploration are among the media available for instructional information.
Merrill Guided Investing seeks to improve investor knowledge so you can get the most out of the platform's capabilities and meet your portfolio and financial objectives.
The website educates users on a range of topics, including retirement, home savings, vacation, general investment, and a variety of other objectives. Using tools to mimic investment performance, savings techniques, and financial outcomes, investors may acquire confidence in their ability to achieve their objectives.
Merrill's Guided Investment digital-only service, which costs 0.45 percent per year, and Guided Investing with an Advisor, which costs 0.85 percent per year, including instructional material, tools, and an automated investing plan. 6 Both services enable investors to achieve their objectives by using ETFs and mutual funds.
7. E*TRADE's Core Portfolios
Core Portfolios at E*TRADE: The Best for Mobile.
Best for Mobile Experience: E*TRADE's Core Portfolios is our selection for the best mobile platform, thanks to its smooth experience and clean design, as well as access to the complete suite of Core Portfolios capabilities accessible via your smartphone.
Pros
Simple sign-up procedure
Current E*TRADE customers who are new to Core Portfolios will be onboarded quickly
Socially Responsible Investing alternatives
Low fees and low-cost ratios in the funds
Cons
Limited portfolio goal setting
No tax-loss harvesting, and
No external account synchronization
Overview
E*TRADE is a well-known discount brokerage company that launched its Core Portfolios Robo-advisor option in 2017. When Morgan Stanley bought the E*TRADE's platform in 2020, an already comprehensive service, got even more robust.
To create an easy-to-use automated investing platform, the Core Portfolios mobile experience draws on the knowledge of a renowned brokerage industry specialist.
As a consequence, investors have the tools they need to manage their portfolios directly from their mobile devices, which sets them apart from the rest of the Robo-advisor market.
By minimizing goal setting, questionnaires, and time horizon choices, E*TRADE's Core Portfolio is able to provide a more simplified mobile experience. This is a purposefully designed technique that allows you to manage your assets fast and easily without requiring considerable portfolio and goal customization.
You'll be able to choose a portfolio that includes a broad basket of ETFs while keeping your cash holdings to less than 1% of your account. Although there is no tax-loss harvesting and consumers are unable to merge their outside accounts, auto-rebalancing is used to assist keep your portfolio on track. Investment adviser assistance is also available to assist current and potential clients with their inquiries. All of this is wrapped up in a very reasonable annual management fee of 0.3 percent.
Conclusion
With Robo-advisors you can invest and manage your money at a fraction of the cost and it makes it a lot more accessible. They assist more people to save, invest and build up funds for their retirement.
As you can see in the article, there are other elements to consider when you are looking for the ideal Robo-advisor assisting you. We introduced 7 Robo-advisors with an overview, of the pros and cons and their specialty for you to get a holistic view of your complete financial picture. They will help you stay on pace to meet your financial objectives amid market volatility.
I trust you enjoyed this article on The 7 Best Robo-Advisors. Would you please stay tuned for more articles to come? Take care!
JeannetteZ
Want to Learn How to Build Your Own Home-Based Online Business & Start Making Money Online From Your Comfortable Couch?
Try Wealthy Affiliate!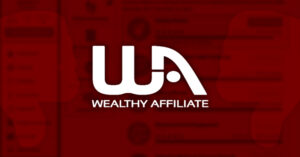 Your Opinion Is Important To Me
Thoughts? Ideas? Questions? I would love to hear from you. Please leave me your questions, experiences, remarks, and suggestions about The 7 Best Robo-Advisors, in the comments below. You can also contact me by email at Jeannette@WorkFromAnywhereInTheWorld.com.
You may also enjoy the following articles:
How To Communicate More Effectively
How To Become A Better Blogger
Small Business Success Secrets
How To Promote Affiliate Links