How To Use Flickr To Get Unlimited Free Traffic
How To Use Flickr To Get Unlimited Free Traffic
Social media comes in many shapes and forms. Some are big hits, some are just carbon copy wannabes. Most are innovative but don't quite manage to take off the way the creators hoped it would. Mainly because it is in a market that is so well covered by massive websites.
The one that has managed to cover all things image sharing is Flickr. A place for people to show off their own work, it is probably the most popular photo site on the web. It has plenty of professional portfolios, amateur albums and even creative commons items that can be used freely for personal or commercial purposes. With proper credit, of course. Flickr is a great platform to help you get your brand recognized as you interact with your customers. Branding should be incorporated in everything your company is involved in.
What Is Flickr?
Flickr is an image-sharing website owned and operated by Yahoo. People use it to share their pictures with the world. Flickr isn't just an image-sharing site, though. It has over 300 million registered members as of October 2010 and has grown from a free to paid service since the first day. The great thing about Flickr is that it is an image site and social media sharing site at the same time.
People add comments, tags, like or dislike a photo and post their own photos. Add a description or quote and you can gain quite a following of your own. Flickr is a website that lets users upload photos from the field.
This site was originally designed as a photo hosting and sharing site but it has grown into so much more. Flickr is probably the most prominent photo-sharing site out there and one that can compete with popular social media sites such as Facebook, Twitter, Instagram, and YouTube.
Flickr launched back in 2004 and since then it has been steadily growing. Being owned by Yahoo has helped the site grow and has given it visibility. It has become a place where entrepreneurs, business owners, designers, and content creators can communicate with their customers.
They can share photos, upload them, or they can make professional portfolios. Flickr, a subsidiary of Yahoo, started out in 2003 and has since become one of the largest photo-sharing sites on the web.
Last year alone, it hosted over 400 million photos. With photo sharing and the ready-made communities provided by Flickr, you can gain clients. It is often used to showcase portfolios and photography-related campaigns. Flickr is a photo-sharing social networking site. It allows users to share, edit and collect their own images. It also allows people to share and post images to your site for free.
In a nutshell, the ultimate hub for content that your clients will share with their followers. The great thing about Flickr is the possibility of editing images. Once you are logged in you can go into 'the edit' feature and adjust the colour, lighting, size and crop any image you want.
With proper image editing, you can make anything you want. You can even add a background or text to a picture or create a mosaic to fit an entire article. Flickr also has a group for people to share images of the same thing. 'group favourites'.
How Does Flickr Work?
Like every social network, you create an account and create a group to discuss your topic. You can then create your own profile, which includes the image you upload or choose from a gallery.
Whenever a new member creates a group, they must create a profile to be listed. If someone posts a new photo, another member can also join. This way, the network has a feeling of an open community that has everyone talking to one another.
This is a great tool for finding new users and customers. They can send a private message asking if they are interested in your product or service. When someone responds, you can then start a conversation with them.
There are different ways you can be seen in the Flickr community. It's free to join, but you will need to submit some kind of picture that you have uploaded and will be accepted for posting in the community.
The main option for visitors to see your photo is to download a plug-in that will provide access to your images and you can then publish them yourself on your profile page. You can also upload them by directly submitting them to the website, using the help of Flickr and Wix templates. This does involve some time and effort, as you will be required to adjust your Flickr profile and upload pictures.
To get started, head over to Flickr and enter your information. This is where you can see your picture gallery as well as your profile page. You can edit this to showcase your own photos. Unlike Facebook and Twitter, there is no mandatory signup. Just open the Flickr app and you'll be automatically subscribed. You'll be able to post in the public, "friends only" or even private albums.
There are no limits to the number of photos or images you can post. You can even work on the image hosting server side which will cost you some pennies per month. Sitemap helps you find all the pictures on the site, search for keywords and check what is popular with your visitors. The size limit is 10 MB (only for the photos) but you can also upload them in other file formats like AVI or MP4 (you get up to 1.5 GB of photos).
Flickr also allows you to earn money by taking advantage of the photo-sharing tools that are built into the app. Flickr is owned by Yahoo, one of the most popular websites on the net. Yahoo runs it together with IDG (International Data Group) and they are responsible for bringing together all the different Flickr users in one place.  It is one giant collaborative community where anyone can upload a picture.
Anyone can join and is free to upload any picture they want to the site, or to join the forum or the groups where they can discuss the pictures in different categories. Flickr allows people to upload as many pictures as they want, including images that were taken by someone else and even groups of pictures that were shared by others. This allows for endless possibilities.
You Can Use Flickr To Share Your Story
There are types of sharing that Flickr offers: Creative Commons – If your clients are photo lovers, this is the place to showcase your work. All photos uploaded by Flickr members have been used under Creative Commons license, meaning that they are free to be used by anyone, even commercial photographers.
With 1.8 million accounts, you have quite a large audience to promote your brand. Free Sharing – FreeShare is another Flickr service to help you share your photos with your clients and followers. It is a very popular service and one of the most useful Flickr features to use when you want to get more followers to follow your profile. It will help you to reach a wider audience and promote your brand.
Flickr allows you to share stories about your company or your products. This is an incredible resource to share useful information with your target audience. If your product is considered unique, you can post images of your products. They can then view and participate in the conversation. Every image on your Flickr page also lets users comment. A comment box where potential customers can show their love and appreciation.
You can also set up polls, which gives users the chance to give you direct feedback. This kind of interaction with your customers will help you improve your services. Feedback can also be used to create content that will resonate with your customers and improve your brand. You can also use Flickr as a creative outlet for customers who are curious about your brand. Perhaps you have a story that you'd like to tell about your company.
Maybe you've developed a new product that went into production, or perhaps you've had a crazy customer complaint? Whatever the case, you can upload an image to your portfolio page to tell your story. You can also update and add to your brand's description on your page.
Make sure your description contains all of the keywords and terms you use to describe your business or services. You can even showcase your logo or pictures you took of your product or services. You can also use Flickr as a showcase for new products, new releases, new team members, and so on. Upload all of your marketing material to this platform and also go ahead and create a "story.
Use Flickr As An Opportunity To Know Your Customers Better
People are more likely to do business with people they know and trust. So do your customers. Recognize that most of the time, they will be looking for images of your products or services. To get around that barrier, you should have photos of your merchandise, logos, and packaging, etc. already available on your website or social media. Use those images as a base to provide some kind of context for your product, service, or brand.
When someone uses the image, they are effectively giving their consent for you to be part of their experience. The best use of the photo gallery is to promote your products. That is the exact reason why most of the photos were posted. But it doesn't stop there. Use these images to get to know your customer. A great way to do this is by giving away freebies. When you think of Flickr, you might think only of users who pay to access premium features or members who are open to advertising.
The truth is that while these categories are the ones that get the most attention, there is more to the site than that. The members and guests are basically there for the social interaction, being able to discuss and debate different subjects. There are the regular users that just want to share and be part of the community, and there are the power users who create and publish their content there.
The point is that Flickr offers you an opportunity to get to know your customers better. There are over 3.7 million people using Flickr every single day. According to an estimate, there are more than 13 million photographers on Flickr alone. With a database like that, it would be a smart choice for you to access the data your customer has given you.
Using Google Analytics on Flickr is the only way to do it. Who are your customers? Where are they from? Where did they find you? What was their favourite subject? What were the keywords associated with them? You can then connect these details to your main competitors so you can be sure to get in front of their audience. Being on social media means interacting with your customers and letting them get to know your business better.
Incorporate Flickr In Whatever You Are Doing Online
It is a great place to check out what your customers are doing online and how they interact with your brand. By getting a glimpse of what they're saying about you or your products, you can determine if it's a good fit for your brand. Why? Because these customers are the ones who have the biggest impact on the brand. Your brand is essentially all about your customer, the same as they are about your brand.
Any advantage you can get by getting to know them is a good thing. When it comes to branding, we all know that your customers are what's keeping the lights on. So get to know them and get to know their wants and needs. Flickr is a great place to do it because your customers are likely to give you a description of their photos. What better way to showcase your brand than by having Flickr in your back pocket?
Let's explore some ways you can include Flickr in your online marketing strategies. Webinars – Creating engaging webinars with a purpose isn't hard. You just have to consider the platform and the details. You can do the entire thing from start to finish on your own site or you can host it on the platform.
If you decide to use Flickr as your host, you can take advantage of this opportunity to get your entire webinar/briefing a bit more exposure. There is just one caveat. You have to provide the hosts with some incentive to make it worthwhile for them to spend hours of their day promoting your event. For this, you need to run some basic promotions on your site.
Encourage Your Customers To Share Your Content
Using any website to build a brand is always about starting where the people are. Most of the time, that is by allowing them to have a say in what they experience with your brand. That is where Flickr comes in. Flickr allows you to upload and submit original material to the network. Allowing your customers to post is a great way to show off your products. With that in mind, they will be more likely to share your content with others if they have a "bonus" product.
Letting your customers have more input allows them to share their work with their networks. Not only that, it allows you to highlight their talent and help build their brand in the process. The great thing about Flickr is that there is something there for everyone, whether it be images or videos, there is something for everyone. It is a great way to get new content published on your site without having to spend loads of money on advertising.
And that leads to another thing you can do with Flickr: Find new ways to get your customers to share content for free. There are a number of programs that will encourage your customers to do this, some are free and some are a little bit more expensive. But what all of them have in common is the fact that they're able to put together an easily shareable link so that anyone who is interested in seeing what you are doing will be able to click on it and visit your site.
Take Part In Other Groups
Part of making it big on the web is making yourself visible. So you better be looking for ways to get more traffic and interact with others. One of the easiest ways to do that is to join other groups on the site. Not only will you make connections with people that may become your customers but you will also get to see what other people are sharing, how they're interacting and how the community works together.
You should also take part in Flickr's native commenting system. Comment on the blogs or posts you see. Don't just leave your little hearts as an anonymous visitor – show your face and tell the community what you think. There are plenty of groups on Flickr where people congregate to discuss photography and branding, helping each other out and sharing their knowledge.
Each group can be linked to from a very simple search feature. If you have just joined Flickr and are looking for a community feel free to browse for the group that fits you the best. Do you have a page in one of the many groups that are listed at the bottom of your home page? Great! If not, why not? Participate in as many groups as you can. People tend to appreciate it and sometimes post a link on your profile so they can be more easily found. They may even ask for your opinion on a certain subject that they have posted.
Make Proper Tagging And Organizing A Habit
Tagging the images correctly is vital. Post pictures that are of the highest quality. Most users won't notice, but if you make a mistake, the images will disappear when you try to save them to your hard drive. That means it is important to really understand the tagging tools. Also, do the right things with them.
Use keywords on descriptions, social mentions on tags, etc. Be authentic and make your audience feel like you appreciate their input. Remember that a quality user base is crucial to your business, and this is another way to communicate with them. It is very important to keep tags up to date. If you are running a personal photo site it is likely that someone will discover it because of how you tag it.
Are You Tired Of Scams?
You need to make sure you have your name and logo included in your images, and in order to do that, you need to make sure you tag your images correctly. One way of doing that is to add a watermark to your images.
It's relatively easy to get something in the right place, but make sure it is placed over the subject image, or else the photo won't look professional. Once that is taken care of, it is a case of moving on to the next aspect. This is the file type that you upload your images to. Many have seen variations of Flickr and Facebook, but you are also able to upload images to places such as Flickr.
Upgrade To A Professional Account
There are paid Flickr accounts that are expensive, expensive enough to scare even the bravest of entrepreneurs. There are also free accounts with restrictions and a whole host of other arrangements. The former is more in demand, but the latter will save you time and money in the long run.
The premium paid accounts are better though, you have full control over your images. You can keep your entire collection as private as you want, with control over the image you want to use, the gallery can be customized with a bit of extra styling and you have the added benefit of full-colour control to tweak the image. It also gives you the benefit of a fully customizable search functionality so you can really search the way you want to.
Conclusion
Although every other site is doing just fine, Social Media Strategist and Search Marketing Guru Toni Harris says Flickr has become the go-to site for business owners who want to get new customers and clients. There is so much power in the organic and semi-organic traffic they receive. Has the design of your website been weighing it down? Now is the time to give it an overhaul! One that is both eye-catching and optimized for your business.
I trust you enjoyed this article about How To Use Flickr To Get Unlimited Free Traffic. Would you please stay tuned for more articles to come? Take care!
JeannetteZ
Want to Learn How to Build Your Own Home-Based Online Business & Start Making Money Online From Your Comfortable Couch?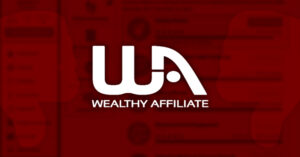 Your Opinion Is Important To Me
Thoughts? Ideas? Questions? I would love to hear from you. Please leave me your questions, experiences, remarks, and suggestions about How To Use Flickr To Get Unlimited Free Traffic in the comments below. You can also contact me by email at Jeannette@WorkFromAnywhereInTheWorld.com.
Here are some of my favourite blog posts:
Benefits Of Social Media Friends
Social Media Friend vs Real Friends
How To Avoid Copyright Infringement On social Media
How Copyright Works On Social Media
Things To Remember When Using Social Media