How To Start A Photography Blog
How To Start A Photography Blog
Starting your own photography blog is a terrific opportunity to publish your photographs, explain your processes, and promote planned projects with a large audience, whether you're a professional photographer or an enthusiast.
Over 250,000 individuals in the United States are interested in photography. The photography industry is expected to grow by 0.9 percent in 2020, with market size of about 11 billion dollars.
This implies that now is a better time than ever for professional photographers and enthusiasts to create a blog. You may use a photography blog to inspire and teach people about photography, as well as to build a community of friends who share your passion.
However, launching a successful photography blog involves more than simply uploading a few photos, adding some writing, and sharing it on social media.
There is a lot that goes into developing a successful and lucrative blog. In this post, we'll go through the actions you'll need to do to guarantee that your blog is well-liked by both your readers and search engines.
There are several reasons for starting a photography blog. Of course, the most important reason is that you like it. If you like photography, creating a blog will allow you to share your passion with the rest of the world. However, there are additional factors to consider:
Create a Photography Business: If you're a professional photographer, having your own tiny piece of the internet to promote your work is a great idea. You'll be able to use SEO (search engine marketing) to attract additional clients as well.
Improve Your Personal Brand: Even if you're just getting started as a professional photographer, a personal blog can help you get off to a good start. You will have established a solid brand by the time you are a full-fledged pro.
Up-to-date Portfolio: Many photographers' portfolio sites get static over time, but with a blog, you can present your most recent and best photographs, as well as show your customers what your current shooting style is (it tends to evolve over time).
Organize Your Photographs: A photography blog is an excellent location to keep track of all of your fantastic images for all of your photography endeavours. A blog can help you keep organized so that you may express your distinct viewpoint rather than letting your best work go unnoticed.
Do You Have a Hobby? A blog will allow you to easily share your photos with family and friends, as well as the rest of the world. What's more, the finest part? Even if you just take photography as a pastime, you may be able to make money.
1. Pick A Topic For Your Photography Blog
The first step is to decide on the focus or direction of your photography blog. You may already have some ideas for topics to write about. However, they might cover a wide variety of themes.
You'll need to decide on a particular focus for your photography blog if you want to make it successful. It's impossible to be everything to everyone. That's the quickest way to fail when it comes to blogging. So, right now, spend some time brainstorming a few topics for your photography blog's emphasis.
What are you planning to write about?
For whom do you wish to write?
What are you hoping to accomplish with your blog?
You may have a variety of subjects that seem unconnected, but if you group them together, you'll have an easier job refining your blog's emphasis and bringing those disparate themes together in a manner that appeals to your audience. As you can see, the possibilities are limitless.
Consider your passions, and after you've settled on a subject for your new photography blog, it's time to specialize. You may even establish a blog to educate people about photography. You may also create a photographic blog just to boost sales on another site where you sell goods, such as Poshmark.
2. Pick A Photography Blog Topic
Even after deciding on a blog topic, you must continue to research. If you select Event Photography, for example, you are still dealing with a broad topic that encompasses a variety of topics. You don't have to do everything, but you may select a portion that you excel at.
Photographing people, animals, buildings, and objects requires whole distinct skill sets. Photographers do not have to be jacks (or Jackies) of all crafts, contrary to popular belief. Yes, light is light, but photographing a baby is not the same as photographing a spider. Here are some suggestions to get you started:
Stock Photography
You may concentrate on stock photography sales. This is a fantastic business strategy, and you can start profiting right away by selling high-quality stock photographs. You may then document your process on your blog.
You may accomplish this on a variety of sites, including Getty Images, Shutterstock, and DepositPhotos.com. Given that picture storage may be a problem, I propose that you seek out the finest photo management software available.
How To Start A Blog
Pick a photography topic and assist others in starting a photography blog on that subject. For every photographic specialty, you could possibly write hundreds of blog pieces and add videos and photographs.
Write Reviews On Photography Equipment And Gear
This is something that any style of photography blog can easily implement. If you establish a blog on wedding photography, for example, you may add reviews of the equipment you'll need.
Write Reviews And Tutorials On A Specific Device
Create a photography/tech blog using your device. If you like iPhone cameras, for example, you might establish a photography blog devoted to iPhone cameras and photography, including applications, software, tips, and techniques.
Write Tutorials On Photography Specific Software
If you're a Photoshop or other photo editing program expert, you may start a blog dedicated to educating other photographers on how to use the software.
Professional And Amateur Photographers' Trade Rag
Your blog might concentrate on marketing advice for both amateur and professional photographers in order to assist them to succeed in their field.
There are several possibilities accessible to you, which is why it's important to evaluate your passion as well as all of the other things that interest you before making a selection.
3. Select A Blogging Platform
Now that you've determined your specialty, it's time to choose the best blog hosting platform for you. There are several alternatives to pick from, some of which are free and others which are not.
However, before you get on a free blogging platform, you should be aware that they have certain drawbacks. The following are some of the drawbacks of free blogging systems such as Wix, Blogger, and WordPress.com (which is distinct from the premium version, WordPress.org):
Free blogs have limited personalization options
They seem amateurish
They have restricted functionality
The earning potential of free blogs is likewise limited
Your account may be terminated without notice
So, if you're serious about developing a good and lucrative photography blog, you shouldn't utilize free blogging platforms. Instead, what should you do? WordPress.org is the forefather of blog hosting services. Over a third of all websites on the internet utilize this self-hosted platform.
It's also the one I use and advise all of my readers to utilize. You will be able to operate your blog on your own domain if you sign up for the WordPress self-hosted platform.
This will guarantee that you have complete control over your blog and the opportunity to monetize it as you see fit. You may rapidly create a photography website with a blog, portfolio, booking form, sales gallery, and any other fantastic features you want to incorporate using WordPress CMS.
4. Choose A Domain Name
The next step is to choose a domain name. Simply said, this will be the name of your blog. The web address or URL that visitors will put into Google (or any other search engine) to access your photography blog is known as a domain name.
Any expert branding firm would advise you to choose the proper name for your blog since it will be your online identity and brand. It's undoubtedly one of the most crucial stages in establishing your own online photographic space. You should not, however, get trapped at this point. Set up an hour or two to complete the tasks outlined below to help you name your new photography blog.
5. Purchase A Domain Name And Web Hosting
After you've decided on a domain name, you'll need to purchase it as well as blog hosting. A website hosting service is similar to renting office space, but you're renting space on the internet instead of actual space.
Your web hosting company will store all of your website files on their server and guarantee that your website is always accessible online. For starter hosting, I suggest Bluehost since they are dependable and provide reasonable costs. They also provide the greatest customer service in the market.
6. Decide On A Photography Blog Theme
It's time to pick a theme for your photography blog now that you've installed WordPress. A theme is a kind of template that determines the appearance and functionality of your blog. It's a simple way to personalize your blog and make it stand out. There are several free and premium themes available.
Free themes, like blogging platforms, have a number of drawbacks. Some free WordPress themes, for example, come with malicious software. Furthermore, free themes are quite difficult to change, so you won't be able to make your site seem precise as you want it to.
Another issue with free themes is that they do not provide technical help in the event that you have any inquiries or run into problems while using them. That is why it is critical to choose a premium theme.
The good news is that premium WordPress themes are not prohibitively expensive. In truth, several reputable providers, such as ThemeForest, provide themes at incredibly low costs. You also receive the following advantages when you pick a premium theme:
Full customization capabilities
Available technical support
Image templates that look great
Code that is clean for a speedier website
Lifetime free updates
7. Create Necessary Pages And A Logo
After you've installed your theme, you can begin developing your website's pages. You must first develop the necessary pages on your website before you can begin blogging. Your about me, contact, and privacy policy pages are examples of them.
Page Description
Give some background about yourself and why you began your photography blog. Don't get too caught up in the specifics since you may wish to change or add to something in the future. Just remember to let your individuality come through and write in the same tone of voice as the rest of your blog.
This page should provide information on how your readers, customers, and followers may contact you. This includes your email address, phone number, Skype ID, social network handles, and any other contact information you choose to provide. Include a contact box on the website to allow visitors to swiftly contact you with comments, questions, or criticism.
This is a crucial page that any photography blog should include. It outlines how you collect, utilize, disclose, and protect the information of your website users. You may either write it yourself or get an expert to do it for you.
An expert will modify this and any other legal papers to your individual requirements. Your photography blog could also benefit from a creative commons license. This informs folks what they can do with your photographs and images.
Create a Logo
Aside from that, now is a good time to concentrate on designing a logo for your photography blog. There are many various methods to do this, but I like to use this logo creator.
8. Get Started Blogging
There are several themes on which you might begin blogging. I've included a few suggestions for you to consider below. Before you start advertising your blog, make sure you've published at least 10 pieces on the themes you want to start writing about.
This is vital for a variety of reasons, the most significant of which is that you don't want to send visitors to a content desert when you launch your new photography blog. You'll also be able to cater to the preferences of a bigger audience if you have at least 10 entries on your blog.
Are You Tired Of Scams?
9. Getting Your Photography Blog Noticed
It's time to start advertising your new photography blog after you've produced at least 10 blog entries. Here are five excellent strategies to attract attention to your work:
Tell Your Family And Friends
Your family and friends are likely to want to help you on your way to being a successful and lucrative photography blogger. Request that they visit your site, make comments, share your content, and spread the word to their own friends.
Share Links To Your Blog On All Of Your Social Media Accounts
You may also post your links in communities where your desired audience already hangs out. Sharing eye-catching photographs on social media is another wonderful approach to get visitors to return to your photography blog.
Guest posting
Contribute to prominent photography blogs in your field as a guest poster. This will allow you to reach a larger audience of individuals who are interested in your work.
Join Communities
There are several forums devoted to discussing all aspects of photography. Others who are interested in the same topics as you may be found here. Ask them to visit your blog by sending them a link.
Use SEO To Your Advantage
Write content that is optimized for search engines and will rank well in Google. Your blog will get highly targeted and free traffic as a result of this.
Find the most significant keywords in your niche and use them in your writing as well as when optimizing your photographs for SEO. Consider utilizing any of these SEO tools if you're not sure where to start.
10. Begin Earning Money
Affiliate Marketing
You may join affiliate marketing networks such as Amazon Associates and earn a fee for each product your readers purchase as a result of your suggestion.
Sell Informational Products
Many photography bloggers find that selling information products is a highly successful business plan. It entails producing information goods like ebooks, courses, and guidelines to assist other photographers in achieving their objectives. For example, you might produce and offer an online course on how to alter photographs using Photoshop.
Google AdSense
Google AdSense is the most popular means of income for novice photographers. It enables you to start earning money as soon as you start generating visitors to your site by displaying their advertising. Your earnings increase as your traffic increases.
Selling Your Own Products
Once you've built yourself a following of committed readers, tangible goods sales may really take off. Physical prints, breathtaking landscape shots, and any other images that you believe your audience would like may be sold.
Sponsored Blogs
This method of monetization will become more popular as your readership grows, and it entails creating posts for firms in the niche on photography gear and equipment. For example, a camera tripod manufacturer may provide you with one in exchange for an honest review of their product on your blog.
I trust you enjoyed this article on How To Start A Photography Blog. Would you please stay tuned for more articles to come? Take care!
JeannetteZ
Want to Learn How to Build Your Own Home-Based Online Business & Start Making Money Online From Your Comfortable Couch?
Try Wealthy Affiliate!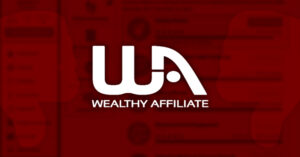 Your Opinion Is Important To Me
Thoughts? Ideas? Questions? I would love to hear from you. Please leave me your questions, experiences, remarks, and suggestions about How To Start A Photography Blog, in the comments below. You can also contact me by email at Jeannette@WorkFromAnywhereInTheWorld.com.
You may also enjoy the following articles:
Wealthy Affiliate Review – Scam or Legit? The Truth Exposed
Introduction To CTR (Click-Through-Rate
How To Save Money On Your Online Marketing Campaign
The Benefits Of Google Analytics
Social Media Advertising: Reaching Your Target Audience Fast And Easy