20 Best Sites To Sell eBooks
20 Best Sites To Sell eBooks
eBooks are not only a great way to create passive income, but they are also a fantastic way to sell your work. They can be used as digital products and have been utilized by such companies as Amazon and Apple.
With the rise of internet-based technology, people love the idea of ebooks instead of physical books. However, it's hard to know which site is the best for selling ebooks online. This article will help you find the ten best sites to sell ebooks online so you can make money from your work without much effort.
What Are The Best Sites To Sell eBooks Online?
The best sites to sell ebooks online are typically those that have the most traffic. Sites, like Amazon and Apple, both offer a large amount of traffic. They also have easy-to-navigate interfaces for authors to use when uploading their work.
Another important point to consider is how accessible the site is around the world. One site, Kobo, only operates in 31 countries. This means that your ebook can't be sold in many places around the world.
Some other sites are more accessible than others. For example, Smashwords has no limitations on where your book can be sold and it has an easy-to-navigate interface.
If you're looking for a place to sell your eBook online while making money off of it, then these are some great websites to check out:
1. Amazon Kindle
Amazon Kindle is a popular option for selling eBooks. The site offers many options and the latest in technology, including touch screens and wi-fi. It also has a large number of books to choose from.
If you don't want to create your website, Amazon Kindle is a great alternative. You can sell both paperback and digital copies of your book on the site, so it's perfect for authors who want to focus more on writing than the business side of things.
Another advantage is that Amazon Kindle has an app that lets you read an eBook on your mobile device or tablet. This means you can read your book anytime, anywhere you are! There are no limits on where or when you can enjoy your favorite author's work.
Selling on Amazon Kindle is easy too! To upload your eBook, all you need to do is fill out the form with information about the title, price, and author name. Once it's published, it automatically shows up for sale!
2. Apple's iBookstore
Apple's iBookstore is a great place to sell your eBooks. It offers a wide variety of features, giving you a simple and convenient way to sell your book.
The first thing you need to do is fill out a listing with Apple's upload page for publishing eBooks. This will take about 15 minutes and requires you to have an ISBN. If you don't have one, they offer the option to assign one for free online.
Once your eBook has been uploaded, you can start setting up pricing and availability (if it isn't available internationally). After that, it's time to market! You'll be able to use Apple's marketing tools to give your eBook all the exposure it needs.
Some of the marketing tools include:
l Creating a banner for your eBook and displaying it on the App Store and iTunes Store
l Creating previews for your eBook – Promoting review copies on social media platforms like Facebook and LinkedIn
l Marketing through email campaigns – Promotional offers for customers who download or purchase your eBook
3. iBooks
iBooks is one of the best places to sell an eBook. It's a great option for anyone who wants to publish their work in both digital and print formats. iBooks has a wide audience that it attracts, making it the perfect place to find new readers.
Plus, iBooks has great features that make it easy to publish your work too. There are lots of templates available for Apple users, so you can design your book however you want. You also get access to lots of fonts and graphics so you can customize your eBooks just how you want them!
Another great thing about iBooks is that there are no limits on its publishing platform. You can upload as many books as you want at no extra cost, which makes it cost-effective for authors looking for ways to publish their work. So what are you waiting for? Get your book out there today!
4. Barnes And Noble
Barnes and Noble is the largest bookstore in the world, so it's no surprise that they also have an excellent eBook retailer. They are known for their great customer service, which is perfect for someone new to selling eBooks.
If you're looking to start selling your book online, Barnes and Noble makes it easy to get started. You can list your book for sale on their website or use their 'Nookpress' system to sell it straight from your site. You can also take advantage of their marketing resources like 'Barnes and Noble Find' which reaches over 8 million customers each month.
5. Microsoft
Microsoft's latest Surface tablet is the newest and most high-end option for digital publishing. Microsoft is no stranger to the world of tablets. They've been producing tablets since the original Surface RT and Surface 2, which both offered a limited Windows experience. The next generation of this device will come with Windows 10 Pro and comes in at a price tag of $999 for the basic model!
The Surface 3 features a 12″ display with an Intel Atom processor, 4GB of RAM, and 128GB of storage capacity. It also includes a free year of Office 365 Personal and 1TB of Microsoft OneDrive storage (which can be increased to 5TB).
This Microsoft tablet has plenty to offer for its price point. It's fast, lightweight, and versatile enough to handle any online publishing project.
6. Smashwords
Smashwords is one of the most popular sites for selling eBooks and offers a variety of opportunities for beginners. For example, you can use Smashwords to publish your book for sale on multiple platforms like Amazon Kindle Direct Publishing (KDP), Barnes & Noble's Nook Press, Sony's Reader Store, Kobo Writing Life, and Apple iBookstore.
One advantage of using Smashwords is that you can sell your book in multiple formats. You'll also have access to a large catalogue of books that are published through Smashwords. This means that if someone does not have an eBook reader, they may still be able to buy your book as a traditional hard copy.
Another perk is that it's free to list your eBook with the site. The only cost is if you want to purchase an ad or promotional package from them.
7. Google Play Books
Google Play Books is an eBook store that offers you a platform to sell, buy, and read digital books. This site is part of the Google company and has many features to offer authors. For example, you can publish your eBooks and sell them to readers all over the world.
If you want help with marketing or promotion, then this site will provide that for you as well. As a result, it makes it easier for authors to build their fan base and increase book sales.
Google Play Books also has a feature where you can keep track of how many copies of your book have been sold. With this information, you can set goals for your next book or know if there are any problems with your current one so that you can fix them before they get worse.
Google Play Books is a great way for authors to distribute their writing and share them with the world!
8. Kobo Books
Kobo eBook Store is one of the oldest eBook sellers. It offers an international library of over 2 million titles, which can all be accessed on your computer, e-reader, tablet, or smartphone.
Kobo has a great selection of classics to choose from, with some being free. You will find that you have access to more contemporary classics as well. For example, you can find Harry Potter and The Hunger Games series here at Kobo Books.
You can download the eBooks onto your PC, laptop, tablet, or mobile phone for reading at any moment in time without having to worry about restrictions on the number of devices you are using it on. You are also able to share digital content with up to three other people at a time.
One of the best parts about this site is that it offers its eBook reader called Kobo Arc. It was created for people who want an easy way to read their books without requiring any technical knowledge or internet connection. You can purchase this device through Kobo or one of their partner's online retailers like Amazon or Best Buy.
9. Nook Book Store
Nook Book Store is an online store that offers a variety of options for selling eBooks. They have various formats for eBooks, such as PDF and EPUB, and you can set your prices. The site also has the option of adding a hardcover to your eBook so you can charge more than just $0.99 for it.
If you're interested in selling your eBook on the Nook Book Store, you will need to submit your eBook for review before it can be sold. This may take some time depending on what type of eBook it is and how long it is. You will need to fill out an online form with information about your ebooks such as their title, description, and author name; this will allow them to determine if they want to sell your eBook on their site. If accepted, they will email you back with instructions on how to publish and sell your eBook with them.
10. Scribd
Scribd is one of the most popular and reliable sites to sell your eBooks. With over 25 million monthly visitors, this site has a wide variety of books to choose from. You can also upload your content and share it on Scribd. Users can browse through titles by category or search for their favorite author's work. If you want more exposure for your book, you'll be able to run a free promotion campaign on Scribd with up to 10,000 copies of your eBook available for download during the campaign period.
11. iTunes
iTunes is one of the best places to sell eBooks. It's the most popular eBook platform on the planet. It allows you to sell your work on a massive scale, with millions of users accessing its platform every day.
It also offers some other benefits for your book, such as list-making and promotion, text-to-speech conversion, and more. To get started selling eBooks on iTunes, you first need to sign up for an account. You can then publish your work through the website or use Apple's iBooks Author software to create an eBook from scratch. The advantage of using iBooks is that you don't have to worry about formatting or design; Apple will do it all for you by taking care of everything technical and design-related.
If you're interested in learning more about how to sell eBooks on iTunes, check out this guide: How to Sell Your Ebook on iTunes?
12. Oyster Books
One of the best sites to sell eBooks is Oyster Books. It's a book-focused site with a specific focus on independent authors and publishers. It also has some great features, like the ability to create an author page that allows you to showcase your work and receive feedback from readers, as well as the option to have your book marketed through various social media accounts.
Oyster Books also has a great feature for selling your eBooks: it has its built-in distribution platform called Oyster Books Direct Distribution. This means you can sell your eBooks on Oyster Books without using other platforms or distributors.
13. Leanpub
Leanpub is a great place to sell your eBooks. This site has a simple interface, and it's easy to set up your book and upload cover art. You can also edit the text of your eBook, including adding new content if you have an idea for something new. All of this makes Leanpub a great place to sell your eBook and start marketing yourself as an author.
If you're looking for a quick way to get started with selling eBooks, Leanpub is a good option.
14. Sony Reader Store
Sony has developed a great eReader and is one of the best places to sell eBooks. It has a large library of titles, including genre-specific books, and has an easy and smooth checkout process that makes it easy for people to buy your eBook. It also allows you to use all of Sony Reader's features, such as wireless printing, text-to-speech, and 3G wireless access.
The only downside is that you can't sell through Amazon KDP or Barnes & Noble's Nook platform. There are many other benefits though. You can easily list your book free on the Sony Reader Store website from the submission page, which means you'll have a wider audience to sell to in no time!
If you're looking for a place where you can publish and sell your eBook quickly with ease, then the Sony Reader Store is a good option for you.
15. Macworld eBooks
Macworld ebook is a platform that provides you with the tools and resources necessary to promote your eBook. With features like analytics, search, and campaign creation, this site is a good place to sell eBooks.
One of the best ways to decide which site is best for you is by looking at which platform it provides. Macworld eBooks offers both Apple's iBooks Store and the Amazon Kindle store as platforms where you can sell your eBook. If you're an author or publisher who wants to sell their books through multiple platforms, this site has what you need.
This platform also offers its users analytics about how people are interacting with content on their site. This makes it easy for writers or publishers to see how effective their marketing efforts are and make adjustments accordingly.
16. Wileyfox eBooks
Wileyfox eBooks is a great platform for authors to sell their work through. With this site, you can create your eBook, upload it for sale, and use all the tools that Wileyfox offers to make your ebook successful.
Another great option is selling on BookBaby, which has been around since 2006 and is one of the most trusted names in the industry.
The best part about selling on BookBaby? You can set your price! And with a 60-day guarantee, they'll give you two free revisions if your book isn't up to snuff, making it the perfect place to try out selling eBooks.
If you're looking for something a little more traditional and want a better chance at success, you may want to consider selling on Amazon or Barnes & Noble, which have been selling books since 2010. It's estimated that over half of all books sold worldwide are sold on these platforms.
Are You Tired Of Scams?
17. Lulu Publishing Services
Lulu is a self-publishing platform that allows authors to create and market their eBooks. The site provides tools to help you write, design, and publish your eBooks. You can also sell your work on the Lulu marketplace, which features hundreds of thousands of products for purchase.
Lulu also has a large network of distribution services like Ingram, Baker & Taylor, and Amazon. Lulu also offers a print-on-demand (POD) service to offset printing costs for authors who want their work in book form.
This company is an excellent option for people interested in becoming independent publishing houses or writers who have yet to find success with traditional publishers.
18. Wileyfox eBooks
Wileyfox eBooks is the UK's leading digital publishing platform. It offers ebooks, audiobooks, and magazines to readers. All books are available in more than 100 countries worldwide with a vast array of languages.
On Wileyfox eBooks, authors can sell their work through Amazon's Kindle Store and other popular retailers such as Apple's iBookstore and Barnes & Noble. They can also set up their store to sell directly to customers or list it on the site for free. You can also publish your magazine with the help of a professional editor and designer at no cost.
This website has been around since 2008 so you know they're doing something right!
19. Stanza
the platform for independent publishers
Stanza is the marketplace where authors, publishing houses, and booksellers can sell eBooks, audiobooks, and print books. With over 130+ million books sold in a year, they've got their finger on the pulse of what readers are looking for.
Just like Amazon, Stanza offers a wide variety of opportunities to reach your audience. Some popular options are:
Promote your work on Facebook
Create a newsletter that only reaches subscribers
Set up a Twitter account to tweet about your book
Targeted ads can be used to deliver relevant content to readers
Of course, you're not limited to just one option! You can also use Amazon's advertising tools that allow you to target specific demographics. While there's more flexibility with Stanza than Amazon, it might be worth considering all platforms before making a decision.
20. Goodreads
Goodreads is the online social reading and discussion site built around books, authors, and readers. On the other hand, Amazon has been in the business of selling books since 1994.
One of the main differences between these two sites is that Goodreads allows you to sell your eBooks on their site for free. You can also sell eBooks on Amazon for a small fee if you want to make an extra buck from them.
Another difference between these two sites is that Goodreads has "paid-for reviews." This means that if you're a member of this site who wants to review an eBook or book, you have to pay for it first before publishing your review. You'll be able to see how many people have paid for your review and how many people haven't paid for it yet.
According to Alexa ranking data, Goodreads is ranked as number one worldwide in terms of average daily traffic while Amazon is ranked at number seven. Therefore, it would seem as though Amazon's more popular than Goodreads but they can't quite compete with Goodreads' ease-of-use and lack of fees for reviews.
Conclusion
Selling ebooks online can be daunting, but the right site can make it easy. There are millions of people who own and use eBooks. Whether you're an author looking to sell your work, a publisher who wants to build an eReader portfolio, or someone just starting, there are many places to sell eBooks.
I trust you enjoyed this article about the 20 Best Sites To Sell eBooks. Would you please stay tuned for more articles to come? Take care!
JeannetteZ
Want to Learn How to Build Your Own Home-Based Online Business & Start Making Money Online From Your Comfortable Couch?
Try Wealthy Affiliate!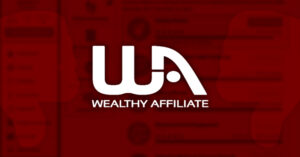 Your Opinion Is Important To Me
Thoughts? Ideas? Questions? I would love to hear from you. Please leave me your questions, experiences, remarks, and suggestions about the 20 Best Sites To Sell eBooks in the comments below. You can also contact me by email at Jeannette@WorkFromAnywhereInTheWorld.com.
You may also enjoy the following articles:
Best Tips On How To Create A Profitable Business
How To Sell An Online Business
How To Get Success With Shopify
How To Start An Affiliate Business