Small Business Success Secrets
Small Business Success Secrets
Can you figure out what the most important factor is for a small company to succeed? I'm sure you're thinking something along those lines. No, this isn't a financing proposal or a business plan. It's all about self-assurance.
Entrepreneurs, particularly small company owners, are fighting underconfidence, according to interesting new research from Kabbage. According to the findings, the majority of small firms feel their revenue growth lags behind their counterparts.
Specifically, 60% of respondents said their revenue growth was below the 50th percentile for organizations of comparable size.
When their real cash flow and revenue data are compared to the Kabbage Small Business Revenue Index research, the data shows that the great majority of respondents have strong revenue performance. Why are these business owners so negative about their company's success, and how does this affect their decision-making?
Why Do Small Company Owners Lack Confidence?
Underconfidence is described as "a cognitive bias characterized by an underestimation of one's capacity to do a task effectively or by an underrating of one's performance compared to that of others," according to the APA Dictionary of Psychology.
Underconfidence often leads to individuals avoiding possibilities that may lead to small company success. Or, in the worst-case scenario, to quit. There is a reason, according to Don A. Moore, a management professor at UC Berkeley-Haas, why these small company owners prefer to minimize their performance.
"I've spent over 20 years studying the consequences of confidence levels on decision-making, and I've discovered that entrepreneurs are often overconfident," Moore said. "However, this research demonstrates the risk of small company owners under-placing their success when comparing themselves to others."
This is most likely due to people's tendency to rank themselves below average in tough activities. Simply said, when a job is difficult, individuals think they are worse than others. Running a small company and measuring success without good data are arduous undertakings, and while having comparable challenges, respondents exhibited a lack of confidence."
How Low Self-Esteem Influences Decision-Making
Decision-making is also influenced by a lack of confidence. "People who exhibit low self-confidence are more likely to opt-out of or choose to abandon a competition when, in reality, they would have prevailed if they had persevered," Moore says. In other words, self-confidence is the key difference between those who persevere and those who give up.
The good news is that self-confidence is something that small company entrepreneurs can work on. All you need is drive and attention. There are other advantages to boosting one's self-esteem. People with higher self-confidence, according to Albert Bandura's social cognition theory, are less stressed, exert more effort, persist longer in activities, and are more robust when confronted with adversity.
The Treatment For Self-Doubt
Overconfidence isn't the greatest cure for insecurity; instead, seek out more factual and reliable facts. Giving small firms access to benchmarking methods and analyses similar to what major organizations have may help them better evaluate their performance.
"There's no doubt that technological improvements will equip small companies with smarter tools to better monitor and understand their company performance," said Laura Goldberg, Kabbage's Chief Revenue Officer. "What's most intriguing about technology is its ability to instill more confidence in entrepreneurs and their firms, as well as providing motivation to continue developing."
While the data imply that small company owners may have unwarranted concerns about their companies' financial health, the message is clear. Small firms need sufficient resources to assess and compare their cash flow performance to that of their competitors. One component of facts, one part self-confidence, and one part perseverance equal the perfect small-business success formula.
It's not simple to run a successful small company. On a daily basis, business owners confront several challenges: they wear multiple hats, never have enough time, and are responsible for the company's financial viability. And the statistics aren't exactly promising, with 70% of new enterprises failing by the tenth year. Try out our top ideas below if you're a small business owner who doesn't want your company to fall into the 70% category.
1. Accept The Responsibilities That Come With Owning A Company
When you join up to be a company owner, be sure you understand what you're getting yourself into. You won't be overwhelmed during your trip if you know what you're getting into upfront. You'll have to say goodbye to the standard 9-to-5 work as a company owner and get used to taking chances and swallowing expenses.
Being resourceful, hardworking, and always educating oneself on the terrain are the keys to small company success. You must keep in mind that you are now your own employer, and you are working for no one but yourself. This sounds fantastic, but it also entails additional responsibilities.
You must be tremendously self-motivated and hold yourself responsible for every business choice. When we think of success, we usually think of profit, but there are many other factors that company owners must consider in order to attain genuine small business success.
Are You Tired Of Scams?
2. Don't Be Stingy With Your Communication Instruments
Communication is pretty much the one non-negotiable item that you have to accomplish well no matter what field you're in. Consider how often you'll communicate with your customers, prospects, staff, and partners. On a daily basis, it's fair to state.
The last thing you want is to be cut off in the middle of a crucial phone conversation or lose a transaction because of a faulty communications system. Get your hands on a dependable and mobile-friendly communication tool so you can run your company from anywhere.
While a phone system is clear, what about video conferencing and messaging apps? Look for a unified communications solution that can provide all three—one that's simple to set up and administer while also increasing staff productivity.
RingCentral is helping small businesses succeed, from NGOs and dentistry clinics to legal companies and financial institutions, all without having to be in the office.
3. Gather Your Necessities
Line up your essentials: clients, money, and inventory before you open the doors to your company. Work your sales magic as soon as possible to attract as many prospective consumers as possible. Customers aren't always going to come to you, therefore you have to go to them.
Prepare a list of potential consumers so that when you open your doors, you'll have something to accomplish. When it comes to money and inventory, keep in mind that you're just starting out (and not a large corporation), therefore every cent matters.
Regularly line up your money and inventory so you know precisely what you're dealing with at the start of each day. Learn how to manage your money and budget, and create spreadsheets like an expert. As a company owner, cash flow may be a major concern, so keep track of your expenses and concentrate your spending on necessities over desires.
4. Be Thrifty
You must be thrifty as a small company owner. Money is the lifeblood of your company, so consider it critically before making a large purchase. It's particularly important to keep track of every penny you spend if you're still in the first or second year of your firm. What are some simple and fast strategies to save money? Here are a few simple tips:
Get rid of your filing cabinets and become paperless by using the cloud.
Use free avenues to connect with your audiences, such as social media and virtual networking events.
To avoid being in the office full-time, set up your office at home or try a mixed work arrangement.
Make use of free applications
5. Surround Yourself With Positive People
You want the appropriate people by your side to assist you to navigate through the ups and downs of running a company. Make it a point to surround oneself with positive people. Employees, customers, peers, and your close circle all fall under this category.
Not buttheads—you want to create a helpful and happy atmosphere where everyone can prosper together. Retain your satisfied clients by hiring excellent personnel that are devoted to your small business's success. Consumers who are satisfied become devoted customers and brand champions.
Make an effort to network with other small company owners so that you can establish a community. You may discuss managerial best practices and learn from one another. Get a mentor who can provide you with useful business insights and advice.
6. Boost Your Self-Assurance
Did you know that small company entrepreneurs struggle with self-esteem? According to a recent Kabbage research, 60% of small company owners put their revenue growth below the fifty-first percentile of similarly sized organizations. However, when their genuine cash flow and sales figures are compared, it's clear that the great majority of them have strong revenue performance.
In fact, 74 percent of small firms matched or surpassed the general index sales increase in the previous three months. Confidence is essential for a small company owner. Believe in yourself, your company, and your team. It won't always be an easy ride ahead, but that's part of running a company.
Allowing one failure to make you question your potential to achieve is a mistake. To increase your confidence, keep a careful watch on your income growth and celebrate your achievements, large and little.
7. Stay Away From Burnout
It's no secret that running a company is difficult, and burnout is a common occurrence. It's OK to work late on occasion, but don't allow burnout to become a habit. Burnout may do more harm to you and your company than you would imagine. In fact, 91 percent of employees think that an excessive level of stress affects the quality of their job, and 83 percent say that burnout affects personal relationships.
If you don't take care of yourself first, you won't be able to run a successful small company. Set aside time to take breaks and concentrate on your emotional and physical well-being, no matter how hectic your schedule is. You will be more equipped to deal with day-to-day work issues if your mind is clear.
8. Encourage Your Workers To Participate
Did you know that staff attitudes influence 40–80 percent of customer satisfaction? There's a reason why happy staff are said to be the key to happy consumers. Take care of your staff and ensure that they are not just happy but also engaged. High staff engagement, according to Gallup, leads to increased customer engagement, more productivity, better retention, fewer accidents, and a 21 percent increase in profitability. To obtain an additional increase in engagement, try these suggestions:
Pay attention to employee input and act on it.
On a daily basis, recognize and appreciate your personnel.
Make an investment in your workers' professional development.
Set a good example for your staff and coach them.
Give your staff powerful tools to help them do their jobs better.
Make sure your employees are excited to come to work every day by creating an exceptional workplace culture.
9. Make Expansion More Efficient
Every day, new trends emerge and new tools are made available. To convert these shifts into opportunities, create a flexible and adaptive corporate strategy. Consider adding a contact center and a customer interaction platform to the mix if your client base is rapidly growing.
As your company grows, attempt to streamline expansion. How are you going to do it? Begin by selecting tools that aren't one-trick ponies. Instead of juggling different tools, you may have one solution to fulfill all of your company requirements (that can become hard to manage and expensive).
If you have technologies in place that are scalable and can easily expand with your firm, you're already ahead of the game. Bonus points if you can find tools that work with your current software and equipment since this will help you save time in the long run.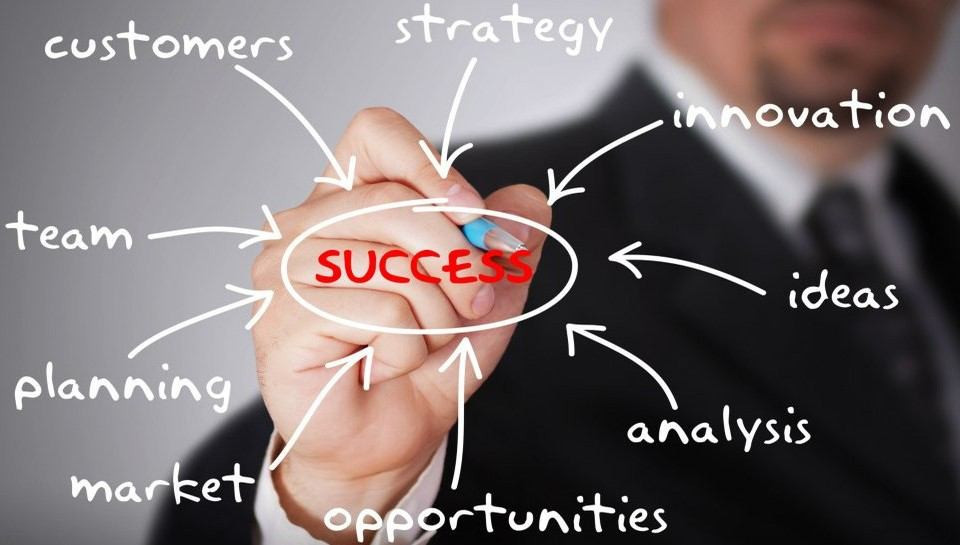 One Step Closer To The Success Of Your Small Company
With these top suggestions by your side, you're one step closer to small company success. Embrace all facets of running a small company, including the positive and negative sides.
You'll be ready to take on any company problem after you've set up shop with an outstanding communications system, assessed your necessities, established the correct support network, and implemented scalable technologies.
Small companies are more common than you may imagine in the United States. According to the Small Business Administration of the United States, there are 32.5 million small companies in the country, accounting for 99.7% of all enterprises.
Even if the United States has a large number of small companies, it does not imply that anybody can establish and run a successful one. According to the US Bureau of Labor Statistics, roughly 20% of small firms fail in their first year, and that percentage rises to 50% by the end of their fifth year.
The survival rate reduces to about 35 percent after ten years. Although the long-term success rate of beginning a successful small company is low, this does not rule out the possibility. The majority of individuals that fail do not do enough research or follow sound counsel.
1. Select The Correct Bank
A bank is not only a bank, contrary to common opinion. Your bank should not just manage your money, but also serve as a financial counsellor to you. Your bank should be able to assist you if you need financial assistance or have a general query regarding your money. If they are unable to assist you or continue to give you incorrect advice, you should consider switching banks. Few individuals do the required research to determine which bank best meets their requirements, but it is critical.
2. Get A Credit Line
When you're beginning a new small company, one of the first things you should do is get a line of credit. Many people feel that credit should only be obtained when absolutely necessary, however, this is not the case. Because credit might take a long time to come through, you should always apply for it.
Credit approval might take anywhere from one to two months. There's a good possibility you'll need money at some point, and it's hard to forecast when that will be. As a result, obtaining a line of credit as soon as possible will better prepare you for when that moment arrives.
3. Make APIs A Part Of Your Website
The basic purpose of an API is to handle the interactions between online apps. APIs help organizations save money and minimize expenses by filling resource shortages and increasing efficiency. This is particularly crucial for small firms since it allows them to compete with larger corporations.
Implementing a shipping API on your website, for example, will allow you to reduce delivery costs by removing the requirement for a third party. Any time you can save money on expenditures, you're boosting your chances of your small company thriving, and APIs are excellent at doing so.
4. Establish A Board Of Advisors
The more perspectives and thoughts you hear on a topic, the better. That is why your small company should have a board of advisers. Despite the fact that it will cost money, the advantages significantly exceed the expenses.
In the long term, having a diverse set of thoughts and viewpoints can only help your company. When deciding who to add to your board of directors, look for individuals who are enthusiastic about your company and committed to seeing it thrive.
5. Don't Be Afraid To Hire Assistance
Many small company owners are hesitant to seek assistance because they assume they can do all tasks on their own. However, no one can do everything on their own, and if your firm grows to be successful, you will eventually need assistance.
You want to make sure that your workers are enthusiastic about your company and devoted to seeing it flourish, just like you want to make sure that you bring the right people onto your board of advisors. When recruiting an employee, you should seek persons who are ethical, have a pleasant attitude and have the abilities needed to accomplish the work efficiently.
Hiring excellent assistance may help your company expand since it saves you time and allows you to concentrate on numerous things at once rather than just one at a time. Hiring assistance will cost you money upfront, but it will help your firm develop and become more successful in the long term.
Conclusion
As you can see in this article, it is of utmost importance for the small business owner to acquire self-assurance and self-confidence in order to be successful. We gave you some ideas on how to go about becoming a confident business owner.
I trust you enjoyed this article on the Small Business Success Secrets. Would you please stay tuned for more articles to come? Take care!
JeannetteZ
Want to Learn How to Build Your Own Home-Based Online Business & Start Making Money Online From Your Comfortable Couch?
Try Wealthy Affiliate!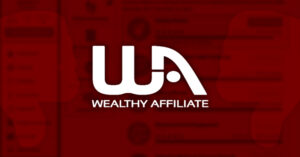 Your Opinion Is Important To Me
Thoughts? Ideas? Questions? I would love to hear from you. Please leave me your questions, experiences, remarks, and suggestions about the Small Business Success Secrets, in the comments below. You can also contact me by email at Jeannette@WorkFromAnywhereInTheWorld.com.
You may also enjoy the following articles:
How To Promote Affiliate Links
Best Affiliate Marketing Strategies To Try
The Essentials Of Direct Email Advertising
10 Tips To Plan For A Comfortable Fulfilling Retirement
14 Best Email Marketing Techniques
How To Start An Online Food Business