Best Home-Based Businesses You Can Start Right Now
Best Home-Based Businesses You Can Start Right Now
Starting a home-based business doesn't have to be just for stay-at-home moms. You can start a home-based business that will bring in significant income without the need to put in the time required to commute to an office each day. If you are considering starting a home-based business, don't get discouraged by the challenges. These businesses are not only achievable but also profitable! This article provides information on how to start a successful home-based business, so you can enjoy work and live the life you want.
Starting A Home-Based Business From The Comfort Of Your Home Doesn't Have To Be Just For Stay-At-Home Moms Or Dads
The difference between being self-employed and working for someone else is a big one. When you are self-employed, you are your boss and set your hours.
On the other hand, when you work for someone else, you usually have to follow the rules of the company. You also don't get to decide what projects or tasks to take on.
If you want to start your own business, you must know the difference between these two situations before making any decisions.
Reasons For Starting A Home-Based Business?
Running your own business from home gives you the freedom and flexibility you need to balance work and life without sacrificing success. Whether you're a stay-at-home parent, a full-time employee looking to supplement your income, or just want to be in charge of your schedule and future, starting a business from home is a great opportunity.
Owning a successful online business can save you money on transportation, childcare, and other expenses associated with an office job. Not only that but you'll also have more time for activities like cooking dinner with your family or going on long walks with your dog.
Self-employed individuals don't have set hours or dress codes. You can make as much or as little as you want every day—the choice is yours. Your work will be determined by how hard you work at it; there's no one telling you how to spend your day (except yourself).
Benefits Of Starting A Home-Based Business
Starting a business from home can be an excellent way to build your income. If you are considering starting a home-based business, keep these benefits in mind.
Living at home has many advantages for those who are trying to start a business. One is the convenience of not having to commute every day. Home-based entrepreneurs don't have to spend hours each day commuting and can instead focus on their venture.
Additionally, it's usually much less expensive to live at home than it is to rent office space. Home-based entrepreneurs can save money by not paying high rent costs for office space, which makes it easier for them to grow their business without becoming too limited by finances.
Another benefit of starting a business from home is that you won't have the overheads of running an office space. This means you'll have more time and money focused on your company, so there's less risk involved with investing in your venture!
Lastly, living at home provides an opportunity to work on personal projects outside of work hours or on weekends while still having time for family and friends. Home-based entrepreneurs often enjoy the ability to balance work and life while leading a happy and healthy lifestyle!
Challenges Of Starting A Home-Based Business
Starting a business from home can be challenging, but it doesn't have to be difficult. There are some things you need to be aware of before starting your own home-based business.
Invest in the right equipment.
Learn how to maintain your online presence.
Consider what type of home-based business would work best for you.
Get the appropriate insurance coverage.
Keep yourself organized and on track with your goals and deadlines!
Creating Your Own Home-Based Business
There are many different ways to create your own business, but the two most common options are bootstrapping and funding.
Bootstrapping is when you begin with little or no outside capital. You might start this type of business by using personal savings, investing in yourself through education, or getting a small business loan.
The other option is to fund your business with an outside investor. Different sources of funding may be available to you depending on the type of business you want to start. For example, crowdfunding sites like Kickstarter or IndieGoGo may be an excellent option for you if your goal is to get a new product off the ground.
Ultimately, the best way to decide which option is best for you is to evaluate what resources you have at your disposal and what resources you need to get started. Determine what type of support system will be available to help you succeed long-term and take advantage of it!
Planning Your Business Idea
It can be difficult to come up with a business idea that will work for you. But, before you give up, try brainstorming some ideas.
Brainstorming your best business ideas is a great way to see what's going to work and what doesn't seem right. This will help you narrow down the wide variety of possibilities available. It won't be long before you find a great idea that sparks your interest.
Once you've found an idea that interests you, it's time to start planning what your business is going to do and the ways it will make money. You need to think about how much capital (money) it will take to get started and how much revenue (income) the company can generate on an annual basis after expenses are taken out.
This information may change as your business grows, but it's important to start this process now so you can create a detailed plan and know exactly where your business stands financially at all times.
Set Up Your Marketing Plan And Get Started
Start by defining your business and crafting a marketing plan. This should include who your target customer is, what you can offer them, and why you think they will want to do business with you.
Next, take the time to set up your website or blog to establish an online presence. You don't need fancy graphics and a long list of services and products. Keep it simple and tell potential clients about what you offer unquestionably.
Finally, get active on social media! Share your content with relevant groups and individuals, provide valuable insights into your industry, and establish relationships with other people in your field. This will help you get more followers which can lead to more customers for your business!
Now that you know how to get started, go ahead and leap! It's worth it.
The Most Important Step In Starting A Business – Market Research
It might seem like the last thing you want to do before starting your own business is research. But, it's important to know what your competition is doing and how they're different than you. If you're not familiar with the market, don't worry because there are plenty of resources online that walk you through this process step by step.
Once your research has been completed, it's time to start thinking about which type of product or service you want to offer. Some things need to be considered for your idea to be successful. For example, will people be interested in buying from a home-based business or will they be more likely to use an app on their phone?
To find out more information about the potential success of your idea, talk to people who have already started a similar company and ask them what they would change if they did it all over again. Taking into account these suggestions will give you insight into whether or not your idea has any potential for success and whether or not it has room for improvement upon launch.
Businesses You Can Start From Home
1. Freelance Design
Interested in design? With freelance design, you'll create graphics for clients and be able to work from home as a freelancer. Platforms like Elance and Guru offer great opportunities for designers who want to work from home or just increase their income stream.
2. Online Tutoring
Tutoring is a great way to help others learn and grow while making money on the side. If you have teaching experience or are knowledgeable in a certain area, this could be the perfect business to start from home.
3. Sell Flowers Online
Selling flowers online is a great option for anyone who wants to sell something but doesn't have the space or equipment necessary to run a flower shop. Selling flowers through an online store means that you don't need to invest in expensive materials, just the time and commitment it takes to establish your business online.
4. Teach Kids About Music
Music teachers don't necessarily need formal certification, so this type of business is perfect for people who love music and want to share their passion with others. If you love music and enjoy teaching children about music, this is the perfect business idea for you. You can teach children about many different types of instruments or simply teach them how to play one specific instrument like the piano or guitar.
5. Buy And Sell Vintage Goods Online
If you're into fashion, this might be the perfect business idea for you! Vintage clothing is very popular right now, which means there are many opportunities available when it comes to reselling these items on sites like eBay or Etsy.
6. Digital Marketing Consultant
Do you have experience with developing social media profiles? Do you know how to increase engagement on your Facebook page or know the best Twitter strategies? Become a digital marketing consultant! When joining forces with brands and providing them with valuable insight on how to grow their online presence, digital marketers can make big bucks. So, a digital marketing consultant is the best business for those who work from home.
7. Event Planning
Event planning is another great option to consider if you're interested in working from home because it requires little upfront costs to start this type of business. You won't need a physical location or funds for inventory or supplies to get started with event planning, which will make it easier for you to get off the ground—even if you don't have a lot of experience in event planning.
8. Video Production
Video production is an important part of many businesses because it provides a very clear and easy-to-understand explanation. While there are plenty of videos available online, not all of them are of good quality. With your own video production company, you can provide professional videos that meet the needs of your clients.
9. App Developer
If you're an expert in iOS or Android development or can create engaging games for mobile devices, then try your hand at app development! This is a great opportunity for those who want to work from home but don't have any coding skills because software is available that will help guide them through the process. All you need is some programming knowledge and creativity!
Are You Tired Of Scams?
10. Web Design
In the modern world, running a business from home without a website is nearly impossible. Online shoppers are more likely to choose a business with a website over one without. That's why web design is such an important aspect of any new business.
If you have experience in web design and know your way around HTML and CSS, starting your own web design business might be right for you. Either by yourself or with a partner, you could offer services like domain hosting, website maintenance, WordPress development, and more to help businesses get off the ground quickly.
11. Virtual Assistant
If you're looking for a business that can be done from home, virtual assistant work might just be a perfect choice.
Virtual assistants provide a variety of helpful tasks that can save time and help keep your business running smoothly. They can do a variety of tasks, from data entry to scheduling meetings and answering phones. If you have strong organizational skills and experience as a secretary, this may be a perfect opportunity for you. One of the best parts about being a virtual assistant is that you don't need any special training or education to start doing this work! It's easy to get started because it doesn't require any type of license.
12. Digital Marketing
Online marketing is one of the most important aspects for any business looking to grow. Digital marketing helps to build awareness for your brand and helps potential customers find your products or services. With a digital marketing company, you'll have professional assistance with social media management, blog content, SEO and more.
13. Selling On eBay
If you're considering starting a home-based business, one of the most popular and easy ways to get started is to sell your products or services on eBay.
You can make money by selling anything from clothing and jewelry to furniture and appliances.
eBay has created a platform for their sellers that includes providing an online storefront with tools like listing templates, inventory management, shipping labels, and payment processing. Sellers can even create their personalized landing pages on the platform to drive traffic back to their listing page.
You must take into account some of the costs of running your eBay business before deciding on an upfront investment in items you'll be selling. These costs include:
Listing template fees Inventory management fees Sales tax collection fee Shipping label fees Payment processing fees
Many sellers will compensate for these costs by charging additional shipping and handling fees when it comes time to ship out their products. This will increase the total cost of your item while also making more profit for yourself.
14. Freelance Writing/Blogging
Freelance writing and blogging are great options if you want to start a business from your home. Freelancing is an opportunity for you to work on your schedule, which allows you to schedule your work hours around your other obligations. It's also possible to make more money as a freelance writer or blogger than someone working at a coffee shop or fast-food restaurant.
One of the biggest benefits of freelance writing/blogging is that you can build up a portfolio of work, which will help demonstrate your skills to potential employers. Building up this portfolio is free and relatively easy-especially since there are plenty of opportunities for writers or bloggers online. And if you are looking for clients, many websites list job listings for freelancers, including Upwork, Guru, Freelancer, Elance, and People per Hour.
The main downside of freelance writing is the lack of health insurance coverage. If this concerns you, then it might be best to find another line of work where employees have some kind of healthcare coverage provided by their employer.
Facebook, Instagram, And Pinterest Ads
One of the most popular ways to start a business from home is through social media. You can use these platforms for advertising and marketing your business.
On Facebook, you can create a page and share your content with the world. Use this platform to show customers the work you are doing. Instagram is another great choice for those who want to stay away from Facebook. This platform lets you share photos of your work or other things in real-time, so it's perfect if you love taking photos as many artists do.
Pinterest is another option that allows users to create colourful boards full of inspiring ideas, crafts, or recipes they want to share with others online. It also offers a huge array of business-related categories so it's an easy way to find products people might be looking for.
Google AdWords Advertising
Google AdWords advertising is an effective way to get your business noticed online. You can advertise your website or blog to reach potential customers on a national level. This would be a good option for someone who wants to start their own business and doesn't want the hassle of handling their customer service.
PPC advertising is a great way to generate leads and increase brand awareness because it's affordable and simple. What you'll need is high-quality content, keywords that are related to what you're offering, and an audience interested in similar topics.
New Ways Of Advertising Your Business
First, figure out what you want to accomplish. There are a few options of how to do that:
Figure out a goal and then create a plan for achieving it
Hire someone to come up with a business plan for you
Start developing your ideas
Use the Internet.
Second, think about what you want your business or career to be known for. This is important because your brand will be built from this point on. You have to be confident in what your business is offering before you can even consider marketing and advertising it.
Third, decide if you'll be using traditional advertising like TV commercials or print ads or digital advertising like Facebook Ads or Google AdWords. If so, that's great! But if not, start looking around for things that can help get the word out about your business without actually having to spend money on traditional forms of marketing like TV commercials.
Once all these steps are taken, it's time to market and advertise! Start with something small, like putting up flyers in local businesses or posting on social media outlets. Once people respond positively and they're interested in what you do and they know where they can go to find out more information about it, then try something bigger
Conclusion
Starting a business from home can be challenging, but the benefits are great. One of the most obvious perks is the ability to control your hours. If you have children, you can work right after they go to sleep. If you're a night owl, you can work until 2 a.m. if your heart desires. The other great benefit is that you can create a business that fits your lifestyle. Whether you're an early bird or a night owl, there are plenty of opportunities for businesses that will work for your schedule.
I trust you enjoyed this article about the Best Home-Based Businesses You Can Start Right. Would you please stay tuned for more articles to come? Take care!
JeannetteZ
Want to Learn How to Build Your Own Home-Based Online Business & Start Making Money Online From Your Comfortable Couch?
Try Wealthy Affiliate!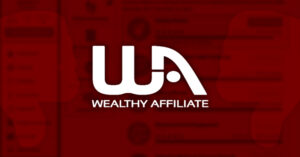 Your Opinion Is Important To Me
Thoughts? Ideas? Questions? I would love to hear from you. Please leave me your questions, experiences, remarks, and suggestions about the Best Home-Based Businesses You Can Start Right Now, in the comments below. You can also contact me by email at Jeannette@WorkFromAnywhereInTheWorld.com.
You may also enjoy the following articles:
How To Start A Home-Based Business Online
Social Media And Eating Disorders
How To Get Rid Of Social Media Addiction
Best Keywords For Working From Home