Best Social Media Advertising Tactics
Best Social Media Advertising Tactics
In the current digital era, social media platforms have developed into potent marketing tools that can greatly impact a brand's success and visibility.
Businesses have realized the enormous potential of social media advertising thanks to the billions of people interacting on sites like Facebook, Instagram, Twitter, and LinkedIn.
But to fully realize this potential, the appropriate strategies must be recognized and used.
This article will examine several social media advertising strategies to help businesses maximize their influence and reach in the cutthroat Internet environment.
By implementing these techniques, brands can increase engagement, encourage conversions, and ultimately accomplish their marketing objectives.
Social media advertising offers many opportunities for organizations of all sizes, from identifying the correct audience to producing interesting content and utilizing emerging trends.
This article will examine tried-and-true strategies that can increase your social media advertising.
The insights given here will give you the knowledge and resources to develop profitable and effective social media advertising strategies, whether just getting started or trying to optimize your current campaigns.
Importance Of Social Media Advertising
Due to its capacity to connect with a sizable and passionate user base, social media advertising is crucial for businesses.
Businesses can increase their brand's visibility and draw in a larger audience thanks to the billions of active consumers across numerous platforms.
Furthermore, social media networks have sophisticated targeting capabilities that let marketers pinpoint their target audience's demographics, interests, and behaviours.
With a targeted strategy, one can maximize return on investment by ensuring that ads are displayed to the appropriate audiences more likely to be interested in their goods or services.
Companies' exposure to a wider audience and promoting user interaction through likes, comments, and shares through social media advertising also help increase brand awareness.
Businesses can establish enduring relationships with their customers by encouraging involvement and establishing a community around the brand.
Additionally, social media advertising offers quantifiable outcomes and statistics, enabling companies to monitor the success of their campaigns and adjust their strategy as necessary.
Compared to traditional channels, it is a more affordable advertising option that enables companies to set flexible budgets and pay for actual interaction.
Businesses can also re-engage users who have expressed interest by integrating retargeting features, which boosts conversion rates and encourages repeat business.
Overall, social media advertising gives companies a strong tool to reach their target audience, develop brand awareness, encourage participation, and ultimately accomplish their marketing objectives in the digital age.
Social Media Advertising Tactics
The constant demand for effective social media marketing strategies is challenging for many brands. Your engagement rates could drastically decline with just one bad action.
The people who make up your audience constantly look for fresh material to read online. Put the material in front of the appropriate audience at the right moment.
User behaviour is inconsistent. Platformsorms change their algorithms. Firms seek new approaches to increase sales through social media marketing.
Here are some tips on how to improve your social media marketing strategies: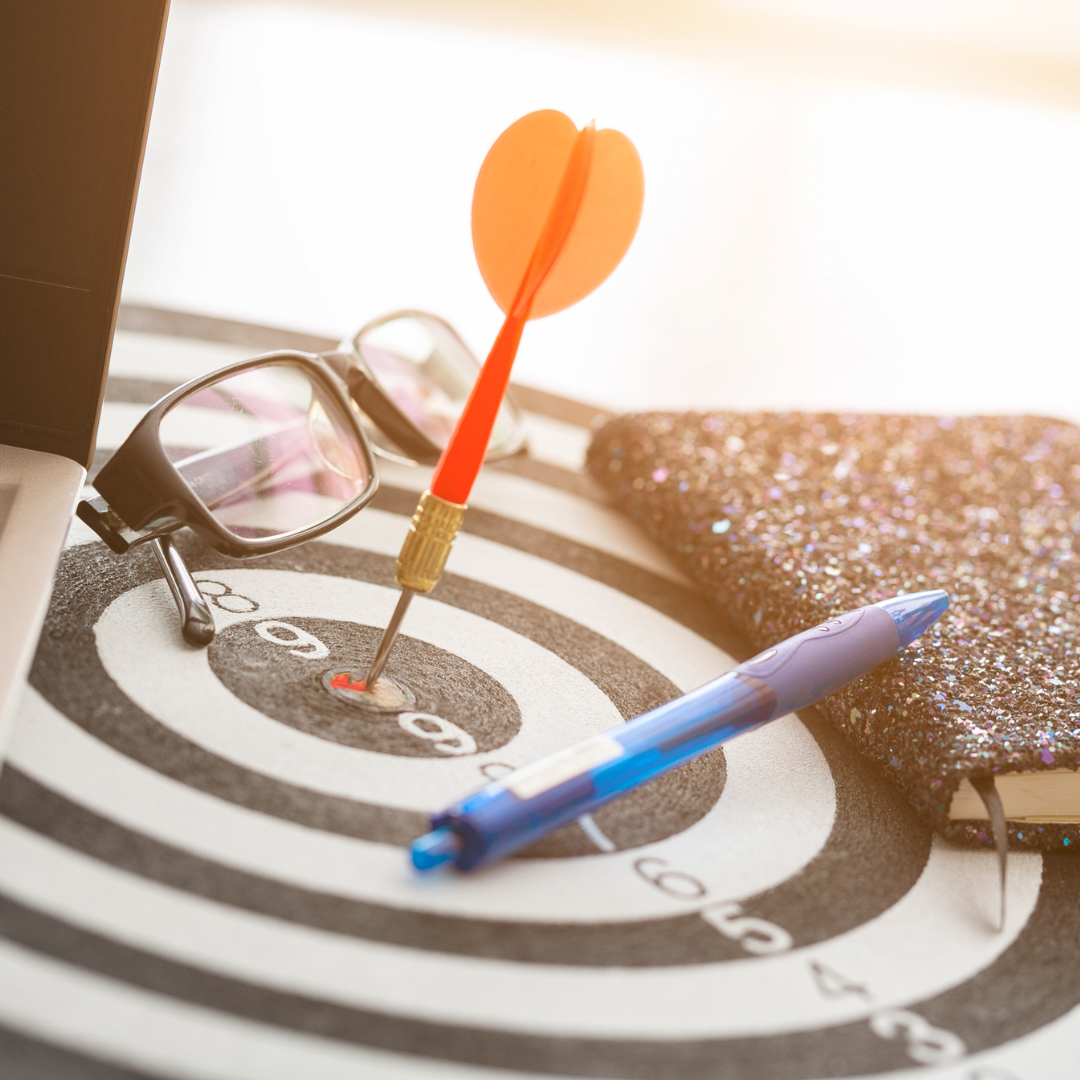 1. Define Goals And Objectives
Specifying goals and objectives for your social media marketing initiatives is crucial.
First, it gives direction and purpose to your efforts, ensuring that your advertising campaigns align with your overall marketing goals.
Having a specific objective in mind, such as raising brand awareness, allows you to customize your strategies and tactics to engage and reach your target audience successfully.
By explicitly identifying your specific objectives, you may more accurately gauge the effectiveness of your initiatives.
You could set targets if, for example, you wanted to increase the number of people who clicked on your website.
You may monitor the number of individuals who clicked on your social media advertisements and the number of people who visited the site and made a purchase.
By setting measurable objectives, you may evaluate the effectiveness of your campaigns, identify potential growth areas, and determine the degree of success of your initiatives.
Are You Tired Of Scams?
By setting quantifiable goals, you can determine the effectiveness of your campaigns, spot areas that require development, and make data-driven decisions that will maximize your next advertising efforts.
Furthermore, having specific goals and objectives will help you maintain your concentration and prevent you from wasting time or money on useless or unnecessary tactics.
It lets you focus your resources—money, time, and effort—on the best tactics to achieve the desired results. Your social media marketing strategies will be effective and produce the best results if you do this.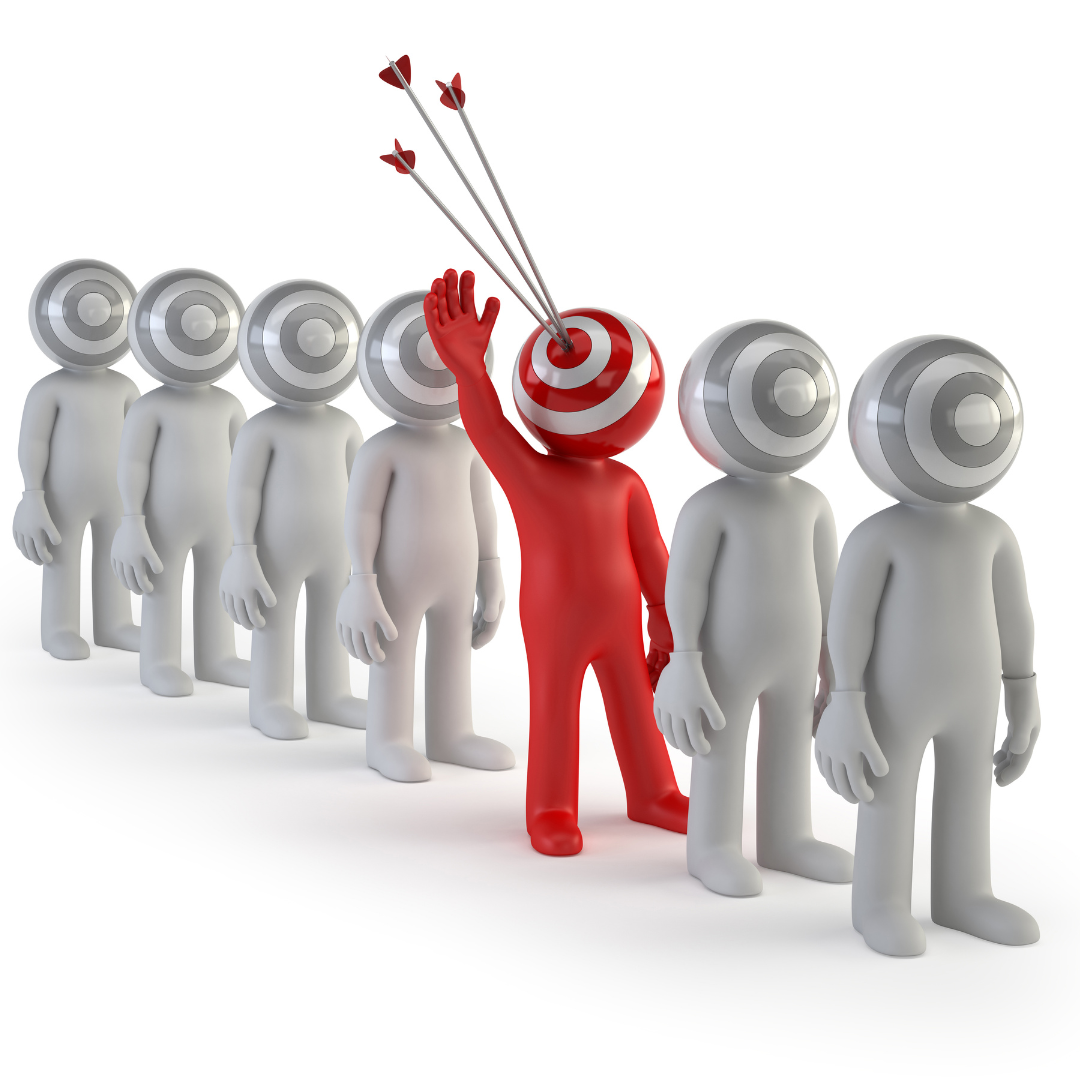 2. Thoroughly Research Your Target Audience
For your social media advertising initiatives to be successful, conducting in-depth research on your target demographic is essential.
It entails compiling comprehensive data on your target clients' characteristics, pursuits, actions, and preferences.
With the help of this research, you can develop extremely effective and pertinent advertising that connects with your target market and boost conversion rates.
Age, gender, geography, and income level are just a few examples of demographic data that can help you identify your target audience and determine how to modify your messaging to appeal to them.
You may tailor your adverts to their preferences and grab their attention by being aware of their interests, hobbies, and activities.
The most efficient platforms can be chosen by understanding your audience's behaviours, such as online purchasing preferences, content consumption patterns, and social media usage.
Several research techniques can be used to acquire this data. You can get insightful information through surveys, interviews, and focus groups by directly engaging with your target audience.
You can also use social media analytics tools to examine the demographics and preferences of your current followers or website visitors.
Moreover, market research studies, competitor analyses, and industry publications can all offer useful information about your target market.
3. Create Compelling And Tailored Content
For social media advertising to be successful, captivating and targeted content creation is essential.
Since each social media platform has different characteristics and user dynamics, it is crucial to modify your content to fit each one while keeping your brand identity consistent.
Create catchy headlines that arouse interest and persuade consumers to click on your adverts. Use eye-catching, visually appealing content that complements the aesthetics of your brand.
As consumers scan through their feeds on social media, visual information tends to perform well and can grab their attention.
Focus on developing engaging and persuading language while producing ad copy to connect with your target audience.
Recognize your audience's needs, wants, and motivations so you may speak directly to them in your document.
Utilize storytelling strategies to connect with users emotionally and engage them with your brand.
Storytelling can make your brand more relatable, humanize it, and create an enduring impression on your audience.
Compelling calls to action (CTAs) are essential for boosting user engagement.
If you want consumers to click on a link, subscribe to a newsletter, buy anything, or interact with your material, be sure to make that clear in your communications.
Create a sense of urgency and use language focused on taking action to elicit a quick response.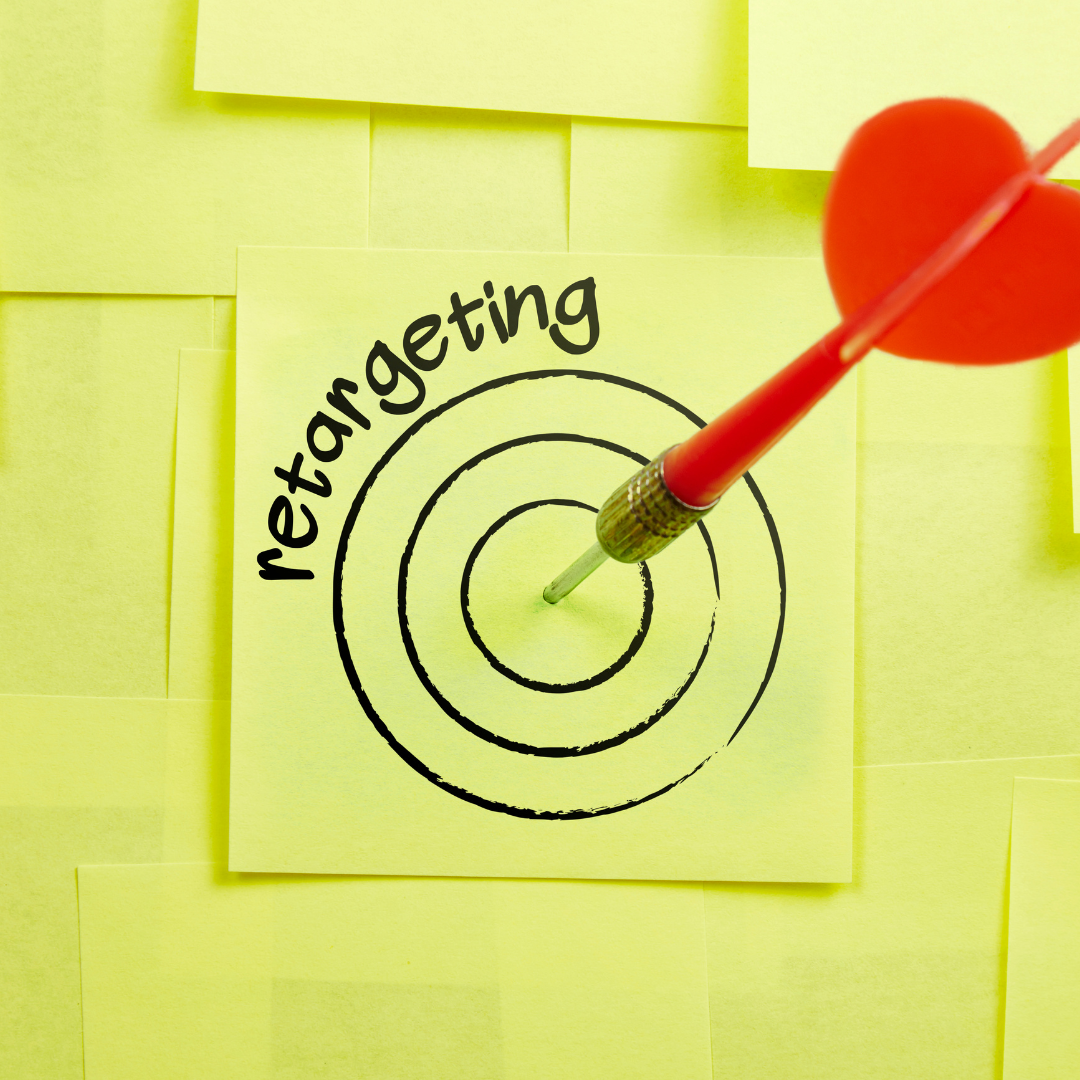 4. Utilize Advanced Targeting And Retargeting Options
A crucial strategy for maximizing social media advertising efforts issues sophisticated targeting and retargeting possibilities.
Social networking sites include powerful targeting tools that categorize and narrow your audience depending on various factors.
Use demographic parameters, such as age, gender, geography, and language, to focus your targeting and ensure the right people see your advertising.
Use targeting based on interests and behaviours to connect with individuals who have expressed particular interests or behaviours related to your business or sector.
An additional potent targeting option is custom audiences. Customers lists, website traffic, or activity on your social media profiles can all be used to build unique audiences. You can connect with those interested by focusing on these specialized audiences.
Retargeting, sometimes called remarketing, is an excellent strategy for re-engaging customers who have connected with your brand but have yet to purchase.
By integrating a tracking pixel into your website or using retargeting capabilities designed for each social media platform, you can show these users customized ads as they browse social media platforms.
By reminding them of your business and directing them back to your website to complete the task, this reminder may aid in their retention of your brand.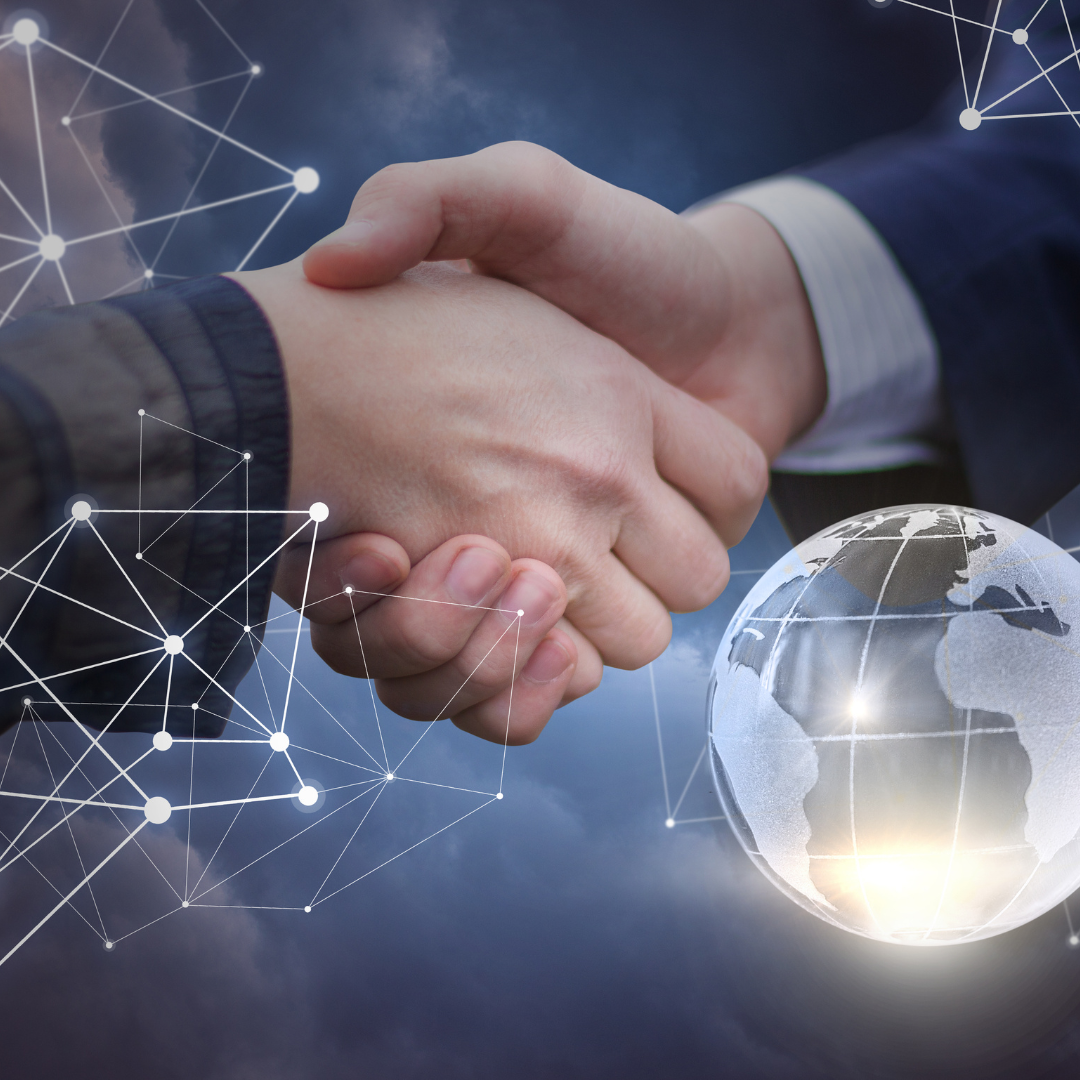 5. Leverage Influencer Partnerships
Leveraging influencer partnerships is a potent strategy to improve your social media advertising efforts. Influencers have a devoted following in particular markets or industries and have established credibility and authority.
The visibility and credibility of your business can be increased by working with influencers whose principles coincide with your own by leveraging their connections to their audiences.
When teaming with them, consider the influencers' relevancy to your target market and how well their content fits your brand.
Large following and high interaction rates are signs of an interested and attentive audience, so pay attention to influencers that have both.
Another crucial aspect to consider is the influencer's reliability and genuineness. Select influencers who are dependable and connect with their audience.
Collaboration with influencers can be done in various ways, including sponsored content, product reviews, giveaways, and live social media events.
Influencers who create content for you to feature or promote your goods or services are known as sponsors. Posts, articles, videos, and specialized reviews are just a few different formats this content might take.
Influencers can use their honest voices to discuss their interactions with your brand, show how to use your products, or offer recommendations.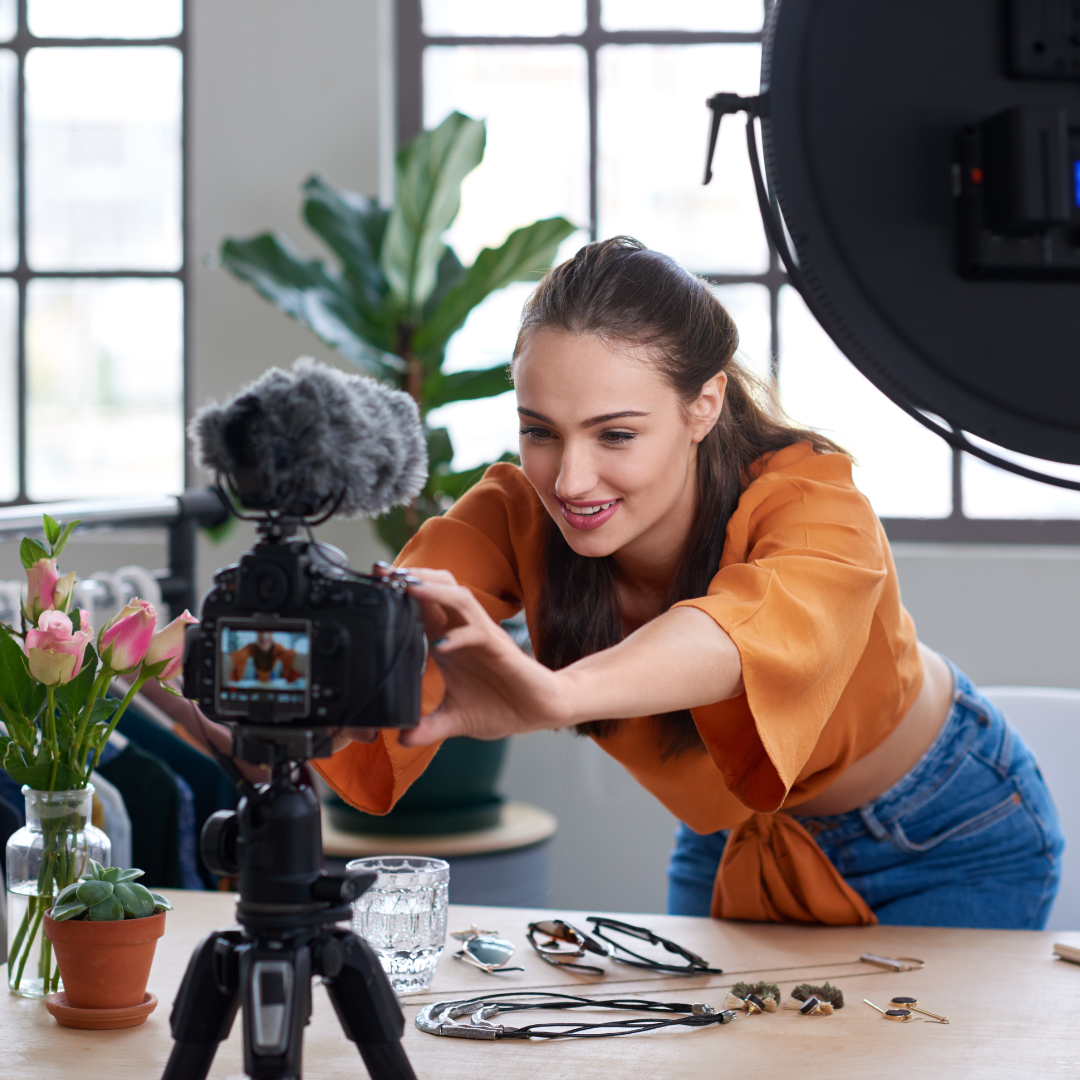 6. Embrace Video Content
A key tactic for successful social media advertising is to embrace video content. The video has grown in popularity and is renowned for its ability to grab and hold viewers' attention.
Your brand message may be effectively communicated, your products or services can be highlighted, and you can establish a more meaningful connection with your audience by including video commercials or producing interesting video content.
By combining voice, graphics, and storytelling in video advertising, you can use them to communicate your message visually.
They offer an engaging experience that can stir feelings and leave an impression on viewers. When producing video advertisements, ensure they are succinct, aesthetically pleasing, and have a clear call to action.
Consider the forum's requirements and best practices to make your movies suitable for various platforms and devices.
You can make video content that benefits your audience in addition to doing video commercials. This can be accomplished by creating instructional films, how-to manuals, product demonstrations, or tutorials that address typical problems or queries in your sector.
By providing insightful content, you establish your brand as a subject-matter expert and win your audience's confidence. To keep your material interesting and engaging, try out several video formats.
For a view into your brand's culture or operations, think about producing behind-the-scenes videos.
In addition to highlighting the advantages and impact of your goods or services, customer testimonials can be quite effective.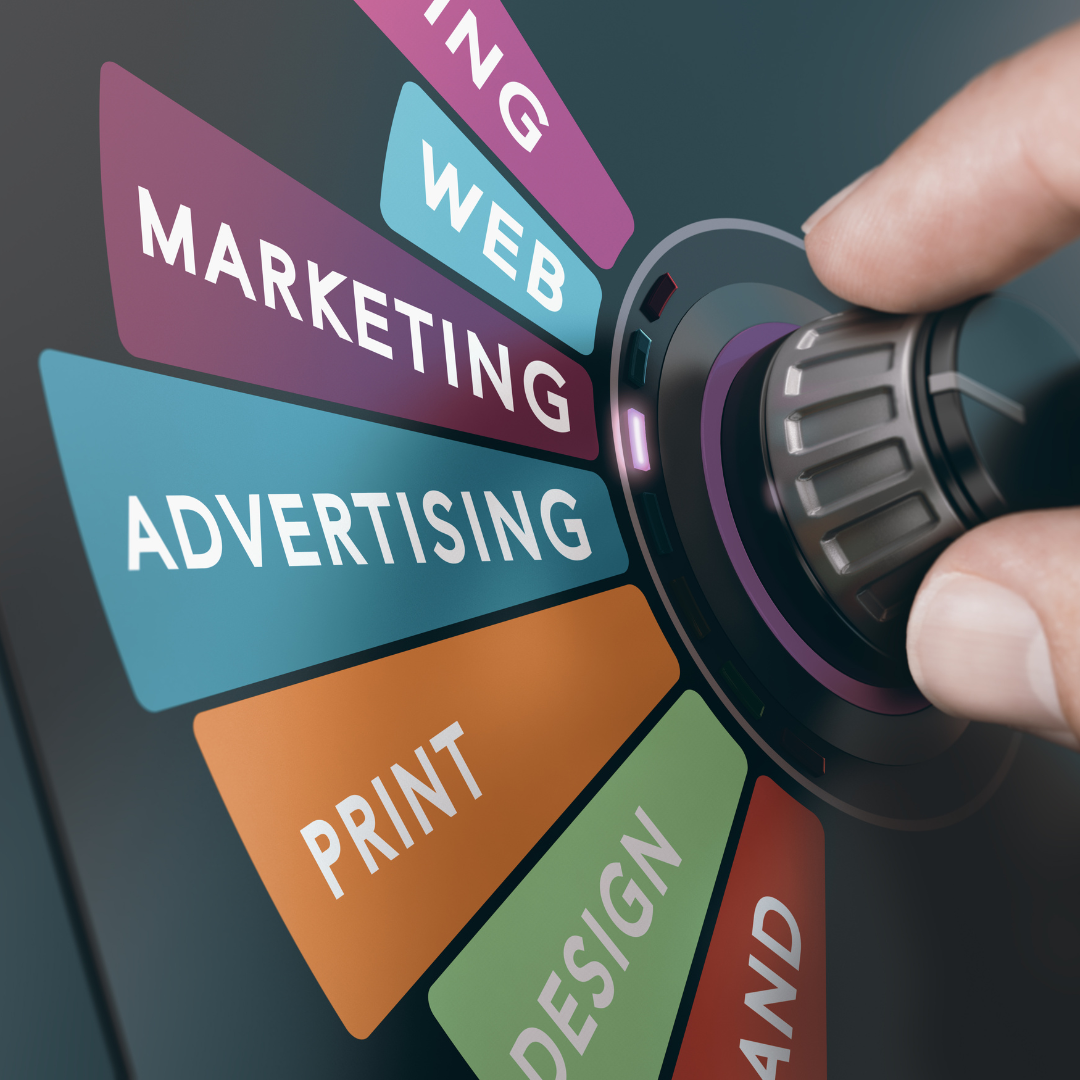 7. Monitor And Optimize Campaign Performance
To ensure their efficacy and maximize your return on investment (ROI), monitoring and adjusting the success of your social media advertising efforts is essential.
To understand your campaigns' performance, keep a close eye on important metrics like impressions, reach, clicks, and engagement rates.
You can discover patterns and trends by analyzing the data, which can help you develop effective optimization tactics.
You can devote additional resources to the top-performing ad creatives or messaging, for instance, if you observe that they consistently outperform the rest.
Your efforts can be optimized and made more effective using data-driven decisions to pinpoint weak areas.
The optimization method of A/B testing is useful. To find out which iterations of your advertising produce the most interaction and conversions, test different headline variants, graphic changes, or calls-to-action.
Use the knowledge from these tests to iterate and improve your campaigns over time.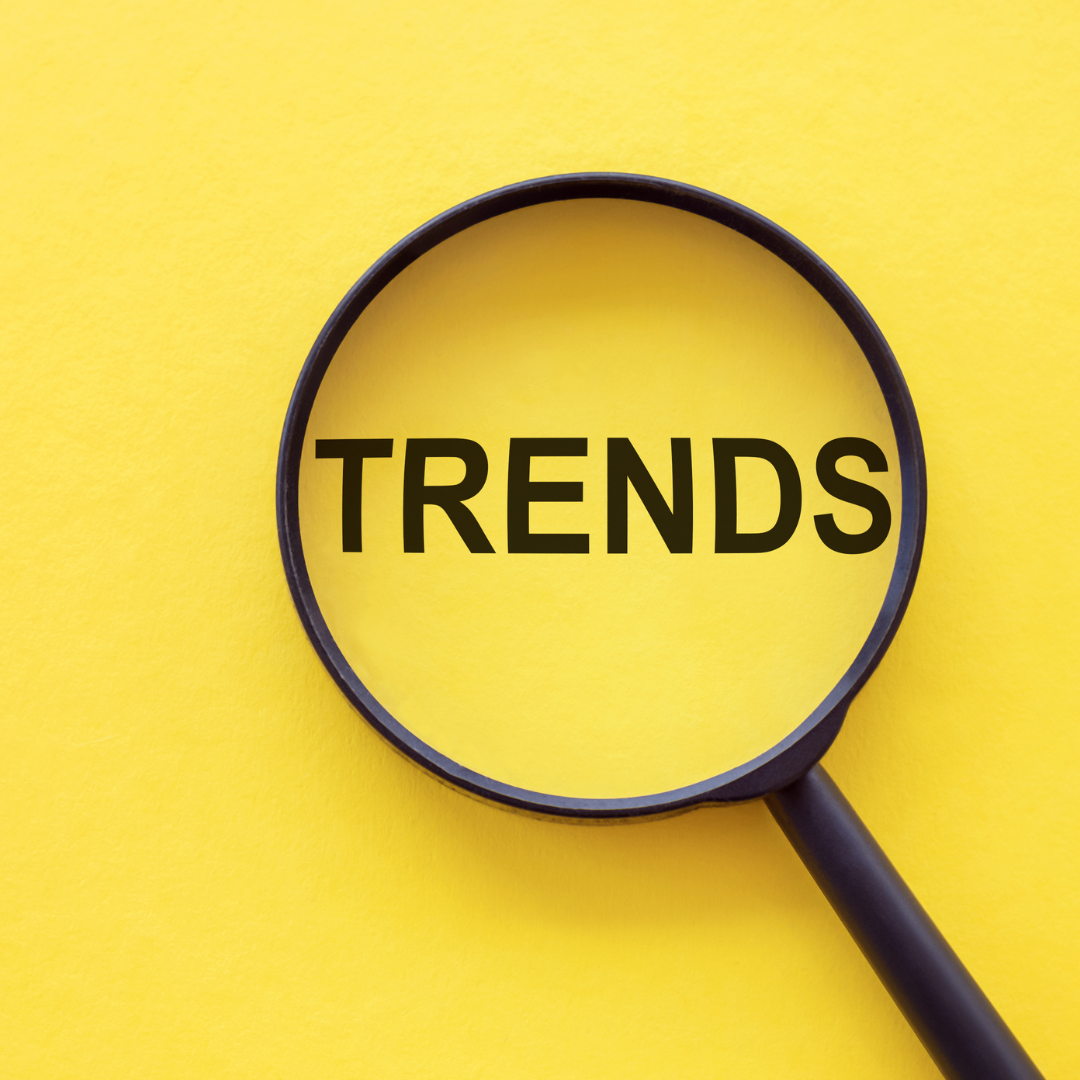 8. Stay Up-To-Date With Emerging Trends
Maintaining a competitive edge and ensuring the efficacy of your campaigns requires being abreast of new developments in social media advertising.
Social media platforms and advertising strategies continuously change due to new features, algorithm changes, and developing trends.
Follow respected industry blogs, journals, and social media marketing professionals who provide insights and updates on the most recent trends to stay updated.
Join pertinent communities and participate in industry forums to discuss and pick the brains of colleagues and subject-matter experts.
Attend webinars, conferences, and industry events where you may learn insightful information and connect with experts in the field of social media advertising.
You can modify your tactics and take advantage of new features or formats provided by social media platforms by staying current on developing trends.
For instance, being aware of new targeting or ad formats as soon as a platform introduces them allows you to experiment and reach a less crowded audience.
In addition, keeping up with new developments in the narrative, content formats, or customer behaviour might help you develop a more innovative strategy.
You may connect with your target audience and stay relevant in their continuously changing digital environment by taking advantage of current trends and implementing them into your campaigns.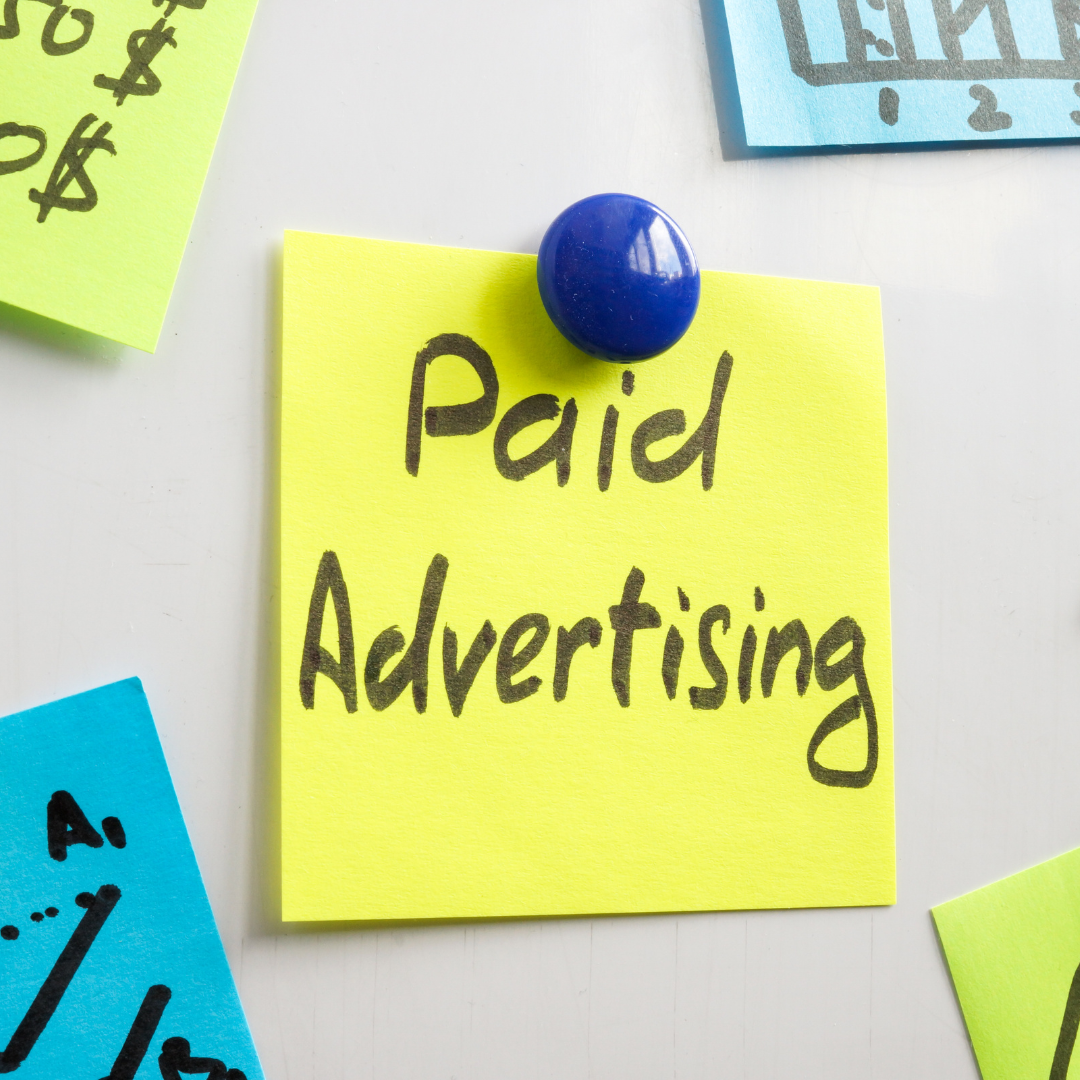 9. Explore Paid Advertising Options And Budget Optimization
An important part of social media advertising is looking at paid advertising possibilities and budget optimization.
Paid advertising allows businesses to increase their reach while precisely aiming their messages at particular audiences, but organic reach on social media platforms has become increasingly constrained.
Strategically allocate your spending based on your campaign objectives, target market, and the social media channels where your audience is most active.
Sponsored posts, display advertisements, video commercials, and carousel ads are paid advertising opportunities on each social media platform.
Choose the ad formats that best meet your campaign's objectives and appeal to your audience by understanding the advantages and disadvantages of each.
In terms of paid advertising, experimentation is crucial. Do a series of tests to find the ad formats, language, images, and targeting options that are most effective for your company and produce the best return on investment.
By comparing the effectiveness of various variations, A/B testing can help you improve your marketing by using the knowledge you learn from these tests.
Analyze your paid ads' effectiveness continuously, using the results to inform data-driven decisions that will save waste.
Consider utilizing platforms or tools for managing social media advertising that offers comprehensive statistics and budget optimization options.
With these tools, you can successfully manage your budget, keep track of the effectiveness of your advertising efforts, and automate some tasks.
Conclusion
In conclusion, social media marketing gives companies a strong platform to connect with their target market, raise brand recognition, enhance website traffic, produce leads, and increase sales.
By using efficient social media advertising strategies, businesses can increase their influence and meet their marketing objectives.
Social media advertising has become crucial to every effective marketing plan as these platforms keep developing and acquiring consumers.
Businesses may reach their target market, increase brand recognition, and produce measurable outcomes using the correct strategies.
To continue to be successful in the ever-changing world of social media advertising, it is crucial to be flexible, try new things, and consistently assess campaign results.
By implementing the methods covered in this article, you can unlock social media advertising's full potential and position your brand for success in the digital world.
Your brand's presence, engagement, and general success in the digital space can be greatly improved by including these social media advertising methods in your marketing strategy.
Businesses may efficiently engage with their target audience, produce significant results, and stay ahead in today's competitive market by utilizing the power of social media advertising.
I trust you enjoyed this article on the Best Social Media Advertising Tactics. Would you please stay tuned for more articles to come?
Take care!
JeannetteZ
Want to Learn How to Build Your Own Home-Based Online Business & Start Making Money Online From Your Comfortable Couch?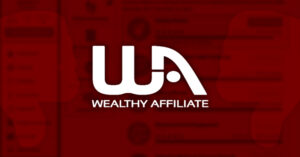 Your Opinion Is Important To Me
Thoughts? Ideas? Questions? I would love to hear from you. Please leave me your questions, experiences, remarks, and suggestions on the Best Social Media Advertising Tactics in the comments below. You can also contact me by email at Jeannette@WorkFromAnywhereInTheWorld.com.
Disclosure
This post may contain affiliate links. I earn from qualifying purchases as an Amazon Associate and other affiliate programs. Please read my full affiliate disclosure.
You may also enjoy the following articles:
Wealthy Affiliate Review – Scam or Legit? The Truth Exposed
Best Tips To Optimize eCommerce Websites For SEO
Best Social Media Strategy For eCommerce Success
Best Strategies For eCommerce Sellers
Winning Content Strategy For eCommerce Blogs
Best Ways To Start An eCommerce Business