An Insider Wealthy Affiliate Hosting vs Bluehost Review
An Insider Wealthy Affiliate Hosting vs Bluehost Review
What is bothering you the most? Of course, the COVID-19 pandemic has been your biggest enemy if you are running a business. Everybody should stay at home as much as possible.
As a result, all businesses started to change how they advertise and sell their products and services. Now, all businesses take advantage of the internet and expand their reach. For example, most businesses have two or even more social accounts.
They can easily communicate with their customers and introduce new products and services. Also, advertising is very cheap compared to other ways. However, there are some issues associated with social platforms. For example, you don't own your page.
So, your page is always in danger of getting blocked/deactivated. And although these platforms are trendy, you will need something more credential and trustable. You need something to separate you from millions of other businesses populating the internet.
One of the best ways to separate yourself from the crowd and not be affected by the crazy competitive atmosphere of social platforms is by having a website. With a website, you have full control of everything. A website can be the central hub for your business. It is a place to generate leads, advertise, communicate with potential customers, and eventually make more sales.
However, with a website, there are some challenges on the way. These issues include WordPress, hosting, domains, and many other things. Wealthy affiliate and Bluehost are two of the most popular platforms providing such services. Here, we are going to introduce and review them for you. First, let's review the most important elements of a business website.
What Do Wealthy Affiliate And Bluehost Offer?
Here are some of the features of these two web service providers:
Hosting
What is hosting? Web hosting is one of the most important elements of business websites. In fact, there are four types of web hosting available right now. Web servers are the key part here.
Your website's files and data must be stored in web servers that are high-powered computers. Your website needs a host. Wealthy Affiliate and Bluehost are the website's hosts storing your website's data and files in one location connected to the internet.
In addition to providing a data center for your website, companies like Wealthy Affiliate and Bluehost provide software, security, support, and bandwidth so that your website keeps connected to the internet.
Businesses should choose the correct hosting solution by considering several factors, including the number of servers, bandwidth, budget, ease of use, level of flexibility or customization, privacy, and security features.
Domains
They are also important parts of your website business. To make it simple, domains, domain names, URLs, web addresses are used by many people. Your domain name is your web address, and your web address is a URL that stands for uniform resource locator. It works just like GPS coordinates. You enter the URL in your browser, and it finds your website on the internet.
Your website is nothing more than some files and visual content. These are orderly and placed in large data bank servers. A domain is not those content. A domain is just an identifier. For example, domains can be shown using specific keywords in their research.
You can buy domains from some online companies. Wealthy Affiliate and Bluehost are among those companies. Registering for domains could be challenging, but companies like Wealthy Affiliate and Bluehost ensure that you can register your target domain name easily and quickly.
WordPress
Not too many years ago, it was a challenging task to build a website and manage it. You had to hire experts who know coding languages to make a website as customizable as possible.
Many businesses didn't go for running a website because it used to cost more. However, now, you and other business people who don't have professional knowledge can easily create a website without knowing any coding languages. WordPress is a magical tool that has made it easy to run a website.
WordPress is the most popular website builder and content management system as nearly 35% of all websites worldwide are using it for running their websites. There are many good things about WordPress. For example, it's free of charge, available to everyone, straightforward for beginners to learn, and equipped with amazingly 100k themes and plugins.
Low speed, untrustable security, and low Google ranking are among users' most prominent complaints. However, WordPress hosting has been created to maximize performance and security. Most businesses underestimate the power of WordPress hosting on their website. WordPress hosting is responsible for your website's flexibility and scalability. However, be careful!
Not all WordPress hosts are worth trying. A bad WordPress host results from slow load, high downtime, and less security. Good WordPress hosts like Wealthy Affiliate and Bluehost have easy installation procedures with automatic updates and are equipped with WordPress-focused customer support. Now, let's review them both.
Wealthy Affiliate
Here are some facts to start with:
The company was established in 2005.
They have helped over 1.5 million budding internet entrepreneurs.
They have more than 750 training updates every year.
It gives you all the tools for building a sustainable online business as an online community.
Membership is free of charge.
Where Exactly Is Wealthy Affiliate?
Here are some quick points to understand what exactly Wealthy Affiliate is doing:
Wealthy Affiliate focuses on education and training courses. So, you will have the chance to learn from experts.
Their slogan doesn't say you can get rich quickly. Instead, the platform lets you think of gradual long-term success.
Wealthy Affiliate is a community of people with the same goal, building their online business. On it, it's possible to share things, ask questions, and get the answer quickly. Like Facebook, likes, comments, shares, etc., are all possible.
How Does Wealthy Affiliate Work?
So, the ultimate goal of building an online business is to make money. Here, I will show you how it's possible to do it through Wealthy Affiliate:
1. Choosing A Niche
This is the first step you need to take. What are you interested in? Books? Computer games? Fashion and beauty? Science? You name it. This is the first and most important decision you take. I've seen thousands of people who have left their online business not because they haven't earned money from it, but because they weren't interested in it! So, if you like books, running an online book store would be a great idea. Or, if you are an advocate of soccer, running an encyclopedia of the history of soccer and selling related products is amazing.
2. Building A Website
When you make sure of your niche, you must set up a website. This is quickly done within Wealthy Affiliate. With Wealthy Affiliate, you will have access to an attractive and fully functioning website built on a WordPress platform. The more elegant your website is, the faster your website visitors become customers.
3. Attracting Visitors to Your Website
Now it is time for your website to get reached. You need traffic. People must come and visit your website. If your content is good enough, they might start purchasing. There are three steps on Wealthy Affiliate that you need to follow. If you are not familiar with them, don't worry! You will get extensive training sessions before every step.
4. Keyword Research
It would be best to see you on search engines such as Google. One of the best ways to do so is by using the correct keywords on your website. With Wealthy Affiliate, you don't need to worry about that because you will be taught how to find the most relevant keywords. A keyword research tool named Jaaxy was developed and supported by Wealthy Affiliate to help you find the most practical keywords.
5. Writing SEO Optimized Content
This is the heart of your website. SEO-optimized content is greatly influential in turning normal visitors into constant ones and, eventually, buyers. Wealthy Affiliate will teach you how to create attractive and efficient content through its courses. This is how you get organic reach.
6. Promoting Your Content
Driving traffic is the key element here. The more traffic you receive, the more visitors and customers you will have. Here, you should not be focusing too much on your website alone. Promoting your content on your website can be achieved through social accounts like Instagram, YouTube, etc.
7. Monetizing Your Website
Wealthy Affiliate teaches you how to get into affiliate marketing. When your website becomes popular enough, it will be time to set up your affiliate marketing. Do you what it means? It is basically when you try to sell other people's products. The more products customers purchase through your channels, the more commission you will get. Now you are making money out of your website. How cool is that? Wealthy Affiliate helps you get there.
Bluehost
Bluehost is one of the most famous web hosts in the world. So far, more than two million websites have been powered by it. In addition to web hosting services, Bluehost provides marketing training, SEO services, social media marketing, content creation, graphic design services, email, and domain names. The company was established in 2003.
The Most Prominent Characteristics Of Bluehost
Here is what you need to know about Bluehost:
Bluehost offers all different types of hosting, including VPS, dedicated servers, and managed WordPress hosting.
You can easily set up your website using Bluehost tools. Also, you can ask professionals at Bluehost to do it for you.
You will get consultations on how to create meaningful and compelling content. Your Return on investment (ROI) is constantly checked to see whether you are progressing.
There are many helpful tutorials and educational content on website management, hosting, and marketing topics.
All pages on your website can be easily controlled and modified using a clean, intuitive control panel powered by Bluehost.
The Best Features On Bluehost
Security has always been important to online businesses. Fortunately, Bluehost offers above-average security features.
Site builders, SSL certificates, and domain-specific email addresses are free of charge.
Uptime is 99.99%.
It improves your website load times.
Bluehost is great for E-commerce hosting as you will get the Woocommerce storefront pre-installed, free onboarding call, and free dedicated IP address.
Pros Of Bluehost
The number of websites powered by Bluehost makes you sure of their trustworthiness.
Bluehost offers web hosting options.
Your plan can be upgraded to VPS or a dedicated server, and there will be no need to move your website.
Offering free anti-spam solutions.
Providing you with integrated Cloudflare support.
Unique IPs, SSL, & SiteLock protection make you sure of the security.
There is a 30-day trial for all plans.
Cons Of Bluehost
Month-to-month shared hosting options is not available.
Supporting time can be very long without much personal attention.
Charring for migrating from a different hosting company to Bluehost.
Windows hosting is not available, only in Linux.
Daily backups must be done by yourself.
Conclusion
Companies such as Wealthy Affiliate and Bluehost are helping online businesses to make money as fast as possible. There are many different factors involved in the process. For example, hosting, domains, and WordPress are some of these factors. Wealthy Affiliate and Bluehost provide you with services related to these factors.
In this article, we first introduced essential factors in online businesses and then discussed the functions of Wealthy Affiliate and Bluehost. As you saw, they are two of the most practical platforms on the internet. They are responsible for educating people about how to start their businesses and make money. Also, they help business websites work securely and optimally.
I trust you enjoyed this article on An Insider Wealthy Affiliate Hosting vs Bluehost Review. Would you please stay tuned for more articles to come? Take care!
JeannetteZ
Want to Learn How to Build Your Own Home-Based Online Business & Start Making Money Online From Your Comfortable Couch?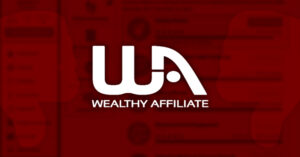 Your Opinion Is Important To Me
Thoughts? Ideas? Questions? I would love to hear from you. Please leave me your questions, experiences, remarks, and suggestions about An Insider Wealthy Affiliate Hosting vs Bluehost Review in the comments below. You can also contact me by email at Jeannette@WorkFromAnywhereInTheWorld.com.
Disclosure
This post may contain affiliate links. I earn from qualifying purchases as an Amazon Associate and other affiliate programs. Read my full affiliate disclosure.
You may also enjoy the following articles:
Wealthy Affiliate Review – Scam or Legit? The Truth Exposed
Best Anonymous Blogging Platforms