Trello App Review
A straightforward and user-friendly project management tool is Trello. The drag-and-drop Kanban board makes it simple for everyone in your team to organize tasks and track workflow progress. The software lacks some advanced capabilities needed for large tasks, even though it is incredibly easy to use and has a great free plan.
Trello, which focuses on simplicity and use, made our list of the top project management tools. We adore the simple, quick-to-understand boards that your team may use. Here is how it stacks up against our other top choices.
Trello is the best tool for straightforward projects, but it might not be the best choice if you and your team require something more specific. Looking for something a little more feature-rich and extensive, or just curious about your options? Read our detailed analysis of the best project management tools.
The Good And The Bad Of Trello
Even though we adore Trello, it is not without faults. We discuss our favourite and least favourite aspects of Trello in this section.
The Good
Trello is one of the finest project management tools because it is simple to use, which is one of the main reasons it made our list. It's as simple as they come, making it a terrific choice for tiny teams searching for a straightforward answer.
The platform is intuitive and simple to use, yet sophisticated enough to streamline your project management procedures for non-technical people as well.
Every step, from beginning a new project to onboarding new team members, is simple and just requires a few clicks. Trello is fundamentally simple, therefore, there is hardly any learning curve. You may register right away and manage your next project in under five minutes. It is that simple.
Workflow Automation
Although it is straightforward, Trello's automation options are comprehensive and equally simple to set up. Butler, Trello's automation bot, makes building up triggers based on rules and desired actions simpler than ever.
Butler configures everything for you with just a few simple inquiries from you. It offers just enough to enable you to save time and do more work without worrying about administrative responsibilities, such as due-date commands, transferring cards from one column to another, and alerting team members.
We frequently employ unique buttons. The one we've used most recently automatically moves a card from one list to the next and then, once an action is deemed complete, assigns it to a new team member. As a result, it is a worry-free option for our company because we never have to worry about forgetting to tag the following individual.
Workflow Automation In Trello
Extended Functionality Options: Trello's simplicity is one of the main reasons teams, including our own, adore it. It has a little learning curve when first used and is simple to operate. However, you can employ a variety of features to increase the platform's functionality. With the perfect amount of power without compromising its trademark, it enables Butler automation, Power-Ups, and integrations.
You can incorporate applications you already use, such as Slack, Google Drive, Zoom, and Microsoft Teams, into your Trello workflows with Power-Ups to build automation across all your applications. Power-Ups for file management, communication, analytics and reporting, and more are available inside Trello. A basic Trello board can be improved with the help of these additional features.
Strong Mobile App
Most top project management tools include some type of mobile app, but Trello is a well-liked user favorite. With it, you can accomplish anything on the desktop version with only a few clicks, simplifying project management. You can quickly access it, and your entire staff can use it for no additional charge, allowing everyone to stay informed even if they don't have access to a computer.
Features for Team Collaboration: Trello delivers on the importance of team collaboration, which is at the core of project management. It has various collaboration capabilities, such as notifications, document sharing, @mentions of coworkers, and comments.
So that users are always aware of what is on their agenda, managers can assign team members to the appropriate cards. Users can also tag one another, comment on cards, and keep dialogues focused on each job to stay in one location.
To tailor the experience to their preferences, users can set up notifications via email, desktop, and push notifications. Trello and Slack are integrated, making it simpler for teams to communicate and work together.
You can now paste Trello links into Slack and view crucial information like assignees, task descriptions, and recent comments without ever having to leave the application. You can even add Trello cards straight to Slack discussions, edit due dates, and invite users to boards or cards from within Slack.
An Illustration Of A Trello Team Collaboration Tool
Trello offers great value for your money, in contrast to some project management applications that are expensive yet underwhelming. A free-forever option offers infinite cards and lists in addition to up to ten boards per team, so you can use it even if you have no money.
So long as you have fewer than ten boards, you can use it for free and invite your entire team. Since the free plan includes more than enough, many firms continue to utilize it indefinitely.
But if you ever need to upgrade, paid services with unlimited storage, configurable fields, and sophisticated checklists start at just $5 per user. Simply said, whichever plan you're on, you get a ton of value.
The Bad
Trello Kanban – Limited Project Views
Kanban boards are a staple of Trello. Beyond that, Trello's additional project views are largely restricted to competitively priced project management tools.
This is particularly true for the entry-level plans, where the sole view offered is Kanban. This is acceptable for straightforward, linear projects with few moving parts. But it's not the best option for jobs that require more precise information.
Limited Reporting And Analytics
Trello does not come with reporting and analytics out of the box, unlike other project management systems on the market. Project managers won't have the luxury of monitoring their team's progress or gaining useful information about the big picture. Although Trello does include reporting options via Power-Ups, this isn't quite the same as a project management solution with built-in reporting.
Trello is wonderful for project visualization and task management using tasks that run through a linear projection, but it is not ideal for complex projects.
However, it does not have the characteristics that agile teams depend on project management software for everyday operations. For instance, you cannot make roadmaps, review iterations, or attach tasks to subtasks. Trello is probably not the greatest choice for agile teams, large projects, or software developers.
Trello Costs
Trello is one of the most reasonably priced project management systems available right now, as was already said. Even a free plan for minimal use is available. The paid solutions offer incredible value for organizations of all sizes. To determine the best option for you, get a free Trello demonstration.
For personal use and modest side projects, the free plan is excellent. There are no limits on the number of cards or lists, and each file attachment is 10 MB. Although this plan only allows for 10 boards per team, that usually suffices for personal use.
Additionally, each board is given a limitless number of Power-Ups. That means you can use Trello to the fullest degree during your trial period or, if your business is small enough, continue using the free plan.
Surprisingly, automation is supported even the free plan. It's wonderful to see that Trello offers automated functionality, as most project management solutions don't at a free level. Up to 250 orders may be executed monthly.
Trello's free plan is undoubtedly the best one available when compared to alternatives on the market. However, it is somewhat restricted beyond personal use. You should upgrade to a paid subscription for business use and teams with more than a few members.
A 14-day trial of one of Trello's premium plans is available. It's also important to note that Trello provides discounts to nonprofit organizations and educational institutions. In such case, get in touch with Trello for special discounted pricing if you fit into one of those categories.
Trello Standard
The platform's entry-level premium pricing tier is called Trello Standard. It is the most well-liked product that this business offers. For $5 per user each month, it remains inexpensive and a fantastic value for teams of all sizes.
You should upgrade to this bundle if your team size is 10, 20, or 30 or more. It's also a fantastic choice for businesses with numerous divisions that need to oversee several projects at once. Trello Business Class offers infinite boards, while the free package only supports 10 boards per team.
Advanced features and Power-Ups are standard with this package, including custom fields, calendar and map views, sophisticated checklists, list limits, card repeaters, voting, and more than 100 app connectors.
You'll need a Trello Business Class subscription to fully utilize Trello's automation features. Although there are still certain limitations, most teams will find it sufficient. Up to 1,000 command runs can be expected each month. Teams of less than 100 working on simple projects won't even close to these restrictions.
Trello's Standard plan is the market leader compared to other Kanban-style project management applications for less complicated tasks.
Trello Standard is the best option if you intend to use it for a side project in addition to your personal use. This will assist in positioning you and your team for success.
Trello Premium
Trello's Standard package features and functionality are beefed up in Trello Premium. The main benefit of Premium is that it removes the limitations on automation, making it ideal for teams of over 100 people for whom an enterprise-grade solution would be excessive.
You can optimize your project management platform to function like a well-oiled machine because you are permitted an unlimited number of command runs.
The key to this bundle is customizing and expanding the Trello platform to meet your demands. The Premium tier offers calendar, timeline, and map views, allowing you to gain a bird's-eye view of progress from any position. You may also make template boards to map effective, tried-and-true methods to other departments or brand-new initiatives.
Simply said, you may completely customize the Trello platform to fit your business needs for $10 per user per month. You'll also gain access to priority support and a ton of other cool features.
Trello Enterprise
The top-of-the-line product from this supplier is Trello Enterprise. It is intended for larger teams with more complex project management requirements.
Trello offers volume savings for larger organizations with more than 250 users as the program starts at $17.50 per user per month. For instance, the monthly pricing per user reduces to $16.25 for 500 users and $7.38 for 5,000 users.
It's important to note that Trello Enterprise may not always support more complex projects. The program only expands the capabilities of straightforward projects, particularly in the case of automation. You can use limitless command runs across your team while using Trello Enterprise.
Are You Tired Of Scams?
The Enterprise solution also includes real-time user management and content management permissions control. This can all be taken care of with a few fast clicks. A 99.999% uptime guarantee and enterprise-grade security are included with this package.
Other interesting functions that are exclusive to Trello Enterprise include:
Offsite storage, hourly backups, and data encryption
limits on organization-wide access at the team and board levels
limits on attachments and preferences for file sharing
Membership determines
Specify which Power-Ups from outside sources can be incorporated with boards.
Trello Enterprise is ideal for larger organizations and managers who require complete control and transparency over the activity on their team's boards.
To begin with a Trello Enterprise plan, get in touch with the Trello sales team.
Best Project Management Software Reviews
For small tasks, Trello is a top project management tool. Although it doesn't have as many features as some other tools available today, it is still more than adequate for straightforward applications. Check out some well-liked alternatives to Trello in our best project management software list.
Small Print
Once you begin using those capabilities, the restrictions on file uploads and automation will force you into expensive plans. Trello's fundamentals are still useful if you're searching for a completely cost-free system, but you might feel the need to level up for extra features.
Trello cannot be used to track budgets, invoicing, or billing. Those must be kept apart. You might want to look into a different piece of software if your project calls for extremely meticulous budgeting for individual line items.
Trello gives small organizations exceptional security and privacy protection. It is simple to forget to make your Trello board private, though. Everyone should take extra care to make their boards private when working on a critical or confidential project to avoid them accidentally turning up in online searches.
Every team needs to work together more. Teams must be able to cross-collaborate with timelines, easily share files, and manage workloads using project management tools. A well-liked project management tool called Trello features a visually appealing Kanban design. All team members can easily read the cards, and it's a fantastic place to begin with project management software.
One of our top picks from the list above can help you choose a Trello substitute if your team has sophisticated requirements for challenging tasks.
Key Takeaways
Trello is hands-down the best kanban board, and it's worth checking out just for that.
Due to the addition of unlimited connectors to the free plan, you can now use Trello as the centre for all your project management techniques, making it even more intriguing.
Whatever the project you're working on, Trello can help you organize both straightforward and intricate ones, so it's worth investigating.
Trello has size restrictions on the files you can upload: 10 MB for the free plan and 250 MB for all higher plans. However, you can get around these restrictions by using cloud storage like Google Drive, where the restrictions don't apply.
The parent company of Trello, Atlassian, has acknowledged this and made a number of changes to the programme.
A calendar and timeline, for instance, were introduced in 2020 to make it a stronger competitor. The already fantastic free plan's features were further increased in 2021, and a new paying plan was added.
Trello is now more competitive than ever as a fully-featured project management tool, even though it won't be enough to unseat the likes of Monday.com or Asana as the top dogs. It might top our ranks if you give it a couple more years.
Card Features And Extras
Trello helps you organize your activities logically and lets you add as much context and information as you like. Labels, checklists, and file attachments are used to do this. Each card can have one or more of the following components to provide assignees more context and facilitate swift action:
Indicate which team members should be assigned to a specific card.
dynamically updated checklists that track your progress throughout time
Attach files up to 250MB on subscription plans or up to 10MB on the free tier.
Include colour-coded labels to help you classify and order tasks and cards.
Add movable due dates, and allow participants to note when finished.
Trello's main advantages as a project management tool include making it simpler to distribute tasks to different team members and tracking their progress as they move through each step.
As a result, one of Trello's primary features is the ability to add and assign team members to each task. You can add yourself and/or other team members when creating a card to notify anyone interested in being informed about any progress or activity on that specific job.
Is Trello The Best Option For You Or Your Company?
For small organizations seeking an approachable, cost-free system to get started, Trello is fantastic. Small businesses frequently use free software connectors like Google Drive, Slack, and Salesforce. A free Trello account could be easily incorporated into your current company processes.
The free version's 10 MB file size limit would not be appropriate if you were working with enormous file sizes (say, a design business sending files back and forth for proofreading). You can incorporate more automation if you upgrade Trello to support uploading huge files.
Trello is a user-friendly, adaptable, and entertaining project management solution. When working on your boards, a useful drag-and-drop feature is included. Projects are easily and smoothly moved through a system with this straightforward interface.
The simple setup process simply needs a few minutes. Trello is a simple management tool best suited for people who don't require the standard tools that come with most project management software. Other project management software is a better option for customers that require integrated reporting and time monitoring.
Trello, meanwhile, is user-friendly and attractive. You may oversee your team and their tasks through each board you establish. You won't have any trouble following the development of your project on this platform because everything is presented neatly and rationally.
Trello is a great application that might greatly increase productivity. It can track everything from the books you are reading to the status of projects at your business.
Conclusion
Trello is an excellent free tool for small businesses looking for a simple, flexible way to organize their operations. Common small business software like Google Drive, Slack, and Salesforce offer free integrations. Using Trello's free account, you can easily incorporate project management into your existing workflow.
The free version isn't recommended if you're working with files larger than 10 MB (such as a design firm sending files back and forth for proofreading). When you upgrade Trello, you'll be able to upload larger files and take advantage of other enhancements, such as the addition of automation.
I trust you enjoyed this article about the Trello App Review. Would you please stay tuned for more articles to come?
Take care!
JeannetteZ
Want to Learn How to Build Your Own Home-Based Online Business & Start Making Money Online From Your Comfortable Couch?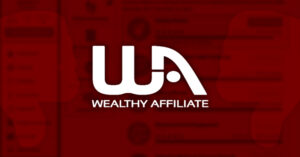 Your Opinion Is Important To Me
Thoughts? Ideas? Questions? I would love to hear from you. Please leave me your questions, experiences, remarks, and suggestions about the Trello App Review in the comments below. You can also contact me by email at Jeannette@WorkFromAnywhereInTheWorld.com.
Disclosure
This post may contain affiliate links. I earn from qualifying purchases as an Amazon Associate and other affiliate programs. Read my full affiliate disclosure.
You may also enjoy the following articles:
Wealthy Affiliate Review – Scam or Legit? The Truth Exposed
Best YouTube Alternatives For Bloggers
Best Ways To Build An Email List
Wordfence Security Plugin Review
Jetpack For WordPress Plugin Review